New national team for Evgenia Medvedeva?
What should the figure skating star do if she doesn't qualify for the World Championships?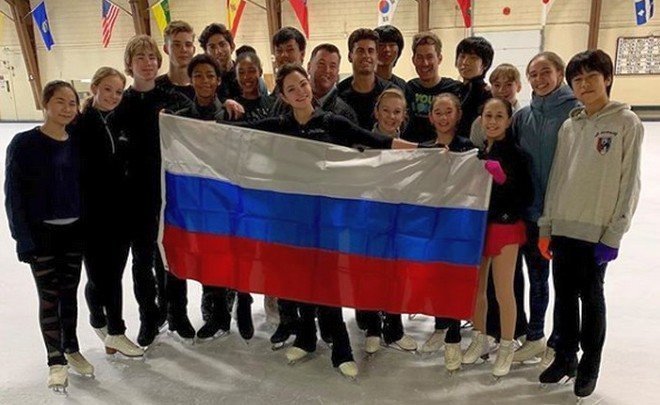 Several Russian figure skaters might go to the national team of Belarus, it was announced in Main Air programme on the twin republic's state TV channel. It's said that representatives of Russia could appear in it next season, but it's not revealed with whom they're having talks with. Realnoe Vremya tells who it could be and which country Evgenia Medvedeva could compete for in case of failure in the Russian Cup.
Belarus already had a figure skating superstar. It's Putin's press attaché's spouse
It's unknown what was the motive for strengthening the national team of Belarus with Russian figure skaters. The successful European Championships this January? Memories of the past when ice dancers from Ukraine Samvel Gezalian and Tatiana Navka who were competing for Belarus team with success among others?
Yes, yes, born in Dnepropetrovsk, Dmitry Peskov's current spouse didn't find a place in her native national team of Ukraine and competed in three world and European championships, plus, the 1994 Olympics for the national team of Belarus together with citizen of Odessa Samvel Gezalian. After that, the pair split up, Gezalian headed towards Armenia, while Navka competed for Belarus in world and European championships twice and performed at the 1998 Olympics with Nikolay Morozov. It's another superstar in figure skating who ''shone'' in the twin country's national team. Yulia Soldatova and Sergey Davydov skated for Belarus after them, they're quite famous figure skaters, quite real stars for Belarusian figure skating.
Such a practice has been used in Belarus for 16 years – the time, unfortunately, has been lost to develop local starlets in company with the stars. Just Anna Galchenyuk can be called the only significant person of Belarusian figure skating (without Russians), only because the dancer's father Aleksandr Galchenyuk was a famous hockey player, while her younger brother Aleks Galchenyuk is playing in the NHL now.
Moscow-born Adelina Zvezdova has recently begun to compete for Belarus, and local coaches have been very satisfied with the progress of a new pair created with her participation.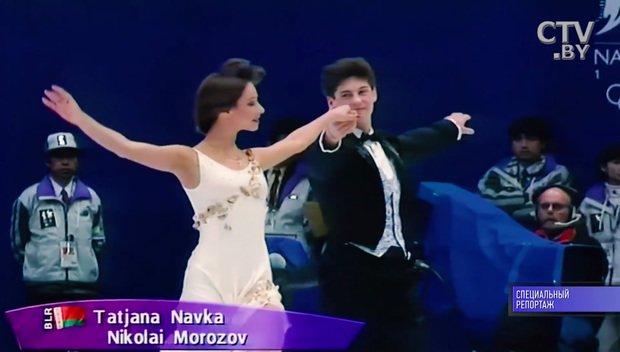 As for other sports, Belarus got huge concessions here. Russians raised Belarusian's skiing, and the neighbouring country's biathlon was fully Russian in the 90s. It's noteworthy that the current administration of Russia's biathlon federation has three former athletes from Belarus: President Vladimir Drachyov from Leningrad, and former citizens of Sverdlovsk Yury Kashkarov and Viktor Maygurov were in the commission considering candidacies for the post of coach for the national team of Russia.
Competing for Belarus doesn't cut off athletes' road back to Russia. And it's another advantage to develop relations in figure skating, moreover, boundaries between the national teams in this sport are more blurred than in skiing and biathlon.
Such salaries exist only here
Evgenia Medvedeva will compete in the Russian Cup on 21-22 February. In case Evgenia doesn't qualify for the World Championships, she will finally miss the current international season. Next season, Russian figure skating will get, as it's known, three super junior skaters at once. Medvedeva, who will turn 20 by that time, might miss international competitions during the whole Olympic cycle. Maybe it's time to think of changing sports citizenship? We are offering you to consider options.
Let's tell the truth that only for native Russia Evgenia Medvedeva is such a big figure that every her step creates a lot of gossip, and one in ten gossip makes write an article that she leaves her coach or the national team. Is she so wanted in other teams? With all our due respect for this sport, figure skating doesn't meet financial support of authorities worldwide.
Many western countries help athletes even in such winter Olympic sports as biathlon or skiing. Armed forces of Austria and Germany, Italy and France willingly attract biathletes and skiers providing them with financing. While figure skaters have just three ways to make money: honoraria from performances in competitions, the money they can earn in ice shows and endorsement contracts. Still competing athletes also take part in ice shows, thus providing their financial sufficiency, apart from figure skaters who have recently stopped competing.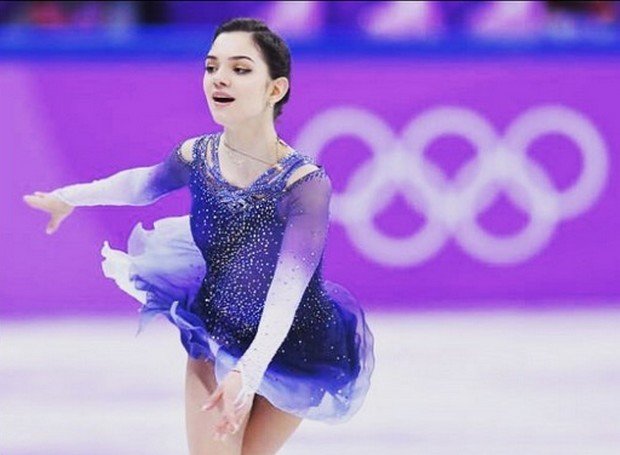 As for financing by figure skating federations' money, almost nobody will offer her the salaries Medvedeva got used to as a member of the national team of Russia and the Moscow team. Even our former USSR neighbours where such a form of support of professional sport has remained.
Armenia? Rather Georgia?
Several years ago, the Russian Figure Skating Federation said goodbye to 14 figure skaters at once. The biggest number of them went to Georgia: four athletes, moreover, two of them – Moris Kvitelashvili and Diana Davis – represented the group of Eteri Tutberidze who, as we see, even sent her daughter to her ancestral homeland. But Diana is back to the national team of Russia, but Georgia continues the expansion to Russian figure skating finding money to replenish its senior and junior national teams from somewhere. Six ex-Russians have already been there, including single skater Irakli Maysuradze and pairs skater Georgy Revia who has had two Russian partners. Now Georgia has money, has an interest in precisely figure skating, which was born under single skater Elena Gedevanishvili, there are relations with Tutberidze…
What about Armenia whose mass media carefully follow Evgenia's successes? It would be an option for Evgenia to compete for Armenia if it were possible to pay for ice rental, costumes and coaches and choreographers' work with gigabytes of information about her printed as Medvedeva-Babasyan. But! Firstly, Armenia is a country that's a ''sports donor''. Almost everyone escapes from there, and only sports losers from Russia compete for Armenia, particularly ex-Ak Bars hockey player, ex-UNICS basketball player. That's to say, the athletes who don't have the level of Medvedeva.
And all these talks about her father – semi-mysterious Arman Babasyan who links Evgenia with Armenia – are a waste of time. As people interested in figure skating know Evgenia's grandmother whose last name, in fact, she bears. They also know Evgenia's mother – figure skater Zhanna Devyatova. But Medvedeva's first coach only – Lyubov Yakovleva in whose group Evgenia was enrolled with her father's last name – might have heard details about Babasyan with whom Evgenia's mother broke up quickly. Even coach Vazgen Azroyan who worked with her at the same ice rink for a year didn't know about the figure's Armenian roots further. It seems that this ''fling'' of Armenia with figure skating ended with Azroyan when the federation was ready to invest in his career.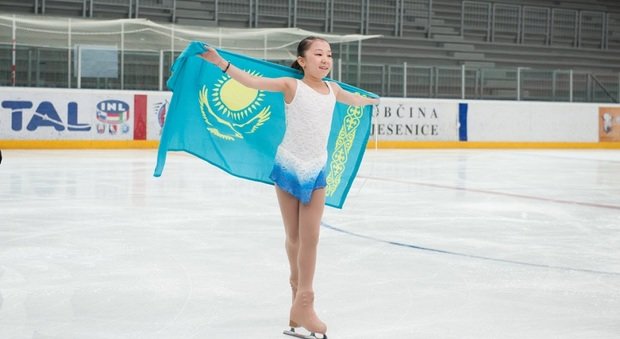 Azerbaijan and Kazakhstan are the most active among former USSR countries when it comes to strengthening their sports teams. But the Transcaucasian country isn't interested in figure skating at all, otherwise, Dmitry Aliyev would be competing for it, not Australian Larry Loupolover. And Kazakhstan buying athletes in many sports (tennis and hockey, weightlifting and football) develops in figure skating with its own pupils. And such an athlete already exists – Elizabet Tursynbayeva.
USA – no anymore. Japan – certainly no
One of the online newspapers trying to develop the topic of the search of the national team for Medvedeva ''offered'' the USA and Japan. Both options create not just laughter but Homeric laughter. It's a fact that Japan loves Medvedeva, but this love can't be compared to the love for their great figure skaters who are in surplus on the Land of Rising Sun. Here we could enumerate the full list of single skaters who are ready to fight for a place in the top 6 strongest athletes in the biggest competition, including the Olympics. As for chances at the 2022 Beijing Olympics, the Japanese are rather concerned about development progress of junior skater Rika Kihira, who kicked off brightly and has the same age of Alina Zagitova.
Solving problems by inviting stars from the outside isn't the Japanese' style. The times when Aleksandr Markuntsev and Aleksey Tikhonov were competing for them have passed. The example with Canadian Mervin Tran who became a bronze medallist of the 2012 World Championships together with Narumi Takahashi in pairs is illustrative. But one can compete at world championships secured by the support of the local figure skating federation only. The Japanese did nothing to provide him with citizenship, which would have given a chance to compete at the Olympics. The country lost the promising pair and crossed itself out of the candidates for medals in Olympic team competitions. And it doesn't care about it at all.
Tran, by the way, went to the national team of the USA instead of Canada where he made a couple with Marissa Castelli. And this is probably the only fact at the moment when a foreigner was competing for the national team of the USA in figure skating. As a country of emigrants, America is anyway aimed at a ''local product''.
Frankly speaking, they already lack non-American Americans. For instance, the Shibutanis brother and sister and Mirai Nagasu who has Japanese roots, Vincent Zhou and namesakes Nathan Chen and Karen Chen competed for the USA at the Olympics in PyeongChang. At the World Junior Championships, America was represented by former Petersburg citizen Aleksey Krasnozhon and Anthony Ponomarenko, whose parents Marina Klimova and Sergey Ponomarenko experienced figure skating fans perfectly know.
If we acquaint with participants of US figure skating championships, it will seem that only Asians and ex-Russians skate, this is why it won't be feasible to invite another team to the national team deliberately.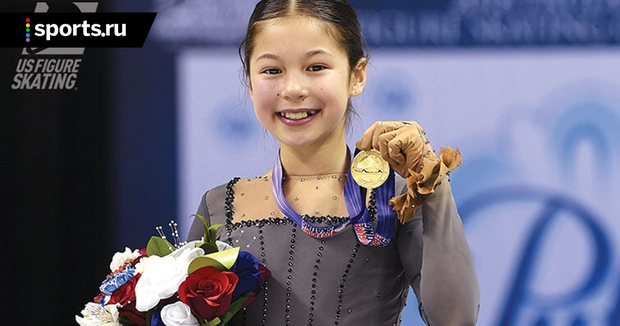 Now American lovers of figure skating keenly stay tuned for the career development of 13-year-old Alysa Liu who might approach the 2022 Olympics in the prime of her life. Then America won't be able to offer Medvedeva anything in terms of money. Nothing to talk about even if Mirai Nagasu who didn't qualify for the Olympic team at the 2014 Sochi had to have a part-time job in Colorado's NHL cheerleading team. It's not habitual to waste money in America, however, like everywhere.
Hosting the Olympics in PyeongChang sparked temporary interest in the naturalisation of figure skaters from South Korea. But it's past history.
Germany is an option, but…
Talking about Europe, three countries are relatively interested in Russian figure skaters: Israel, Italy and Germany. However, the last two countries invite not only Russians with pleasure.
Besides our Ivan Righini (Bariyev) and Nikol Gosviani, English, French, Czech, Canadians, Japanese were in Italy. Nelli Zhiganshina, Andrey Lebed, Evgeny Kholonyuk competed in Germany, additionally, they have a Belgian, Italian and Canadian, Ukrainian and French Alyona Savchenko and Bruno Massot. We'd like to prove with the latter example that even chances to win Olympic awards won't make Germans hurry up to grant citizenship and lay out money.
Massot became Germany shortly before the Olympics, he had been competing only by the federation's licence without no right to compete at the Games. France asked firstly €100,000 for his transfer, then it suppressed its appetite to 70,000 and finally sealed the deal for €30,000. In the end, the federation subsidised Savchenko and Massot with the sum they have to pay back. Lebed is now skating for Germany but he isn't going to refuse training for 2,000 rubles per class at the Krasnogorsk ice rink. Can anybody imagine Medvedeva in ''drills''?
Generally speaking, any interview with an emigrant in figure skating leaves a feeling that there's no such thing as a free lunch abroad, and the ice is free only outdoors, after it freezes. Right figure skaters have to resort to crowdfunding more often than other athletes in the world to raise money for their professional activity.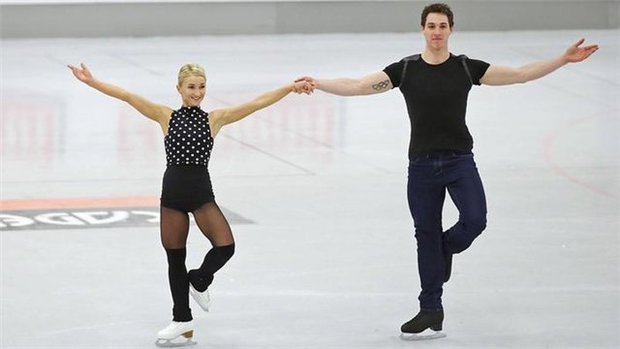 Before the Olympic season, Michal Březina, the leader of the Czech Republic's figure skating, collected money via crowdfunding. Ex-Russian Yulia Schetinina, the recent leader in pairs in Switzerland, had raised money for classes a bit earlier. Unfortunately, the Figure Skating Federation of Belarus isn't rich, and when Russians competed for this country in international competitions, they tried to capitalise this fact on their own.
As strange as it might sound, the country that's mostly interested in figure skaters among top national teams is… Canada. Russians have already competed for Canada – Fyodor Andreyev, Lyubov Ilyushechkina, Andrey Rogozin and, as strange as it might sound, including Elladj Balde. The Olympic gold in teams in PyeongChang was won by veterans stars. After the Olympics season, almost everyone said goodbye to figure skating except ladies. But the best single skater Kaetlyn Osmond is missing this season, and it turned out she had nobody behind. Including for this reason this year's Championship of Canada was held by the principle ''to invite everyone'', particularly to invite from all over the world.
Stefan Gogolev born in Yekaterinburg joined men with American Keegan Messing and Ukrainian Roman Sadovsky. Ex-Ukrainian Mark Bardei started to compete for Canada in pairs. Dmitry Razgulyayev, whose father competed for Latvia, and Danish Nikolaj Sørensen will compete for Canada in ice dance. He had previously competed for Denmark with his partner, but now Laurence Fournier Beaudry and he have joined the national team of Canada.
It's just some recruitment. Why not continue it by inviting the two-time world champion who is training in Canada under the local coach?