Kazan student designs pavilion for TED conference in Vancouver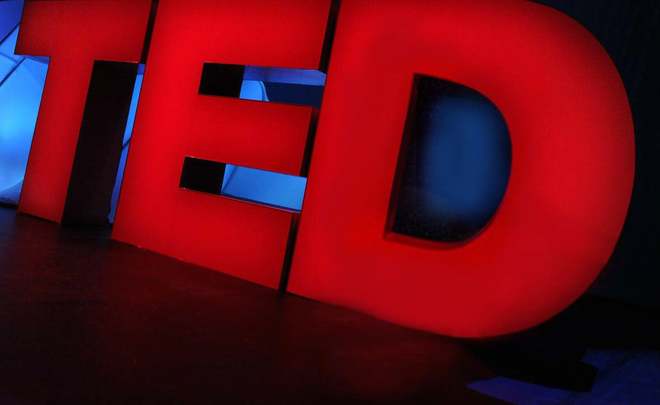 Annual TED Talks are a global event intended to spread ideas and knowledge concerning scientific, cultural, and academic topics. The conference is held in Vancouver where a Canadian design-build school annually creates unique structures that allow the participants to meet, gather and interact during the event. This year, the installation was designed by Alsu Sadrieva from Kazan.
Kazan State University of Architecture and Engineering student Alsu Sadrieva created a design for an interactive installation for the annual TED conference in Vancouver, Canada, reports Canadian Architect. The jury of an international design competition selected her work from more than 60 submissions presented by 21 different countries. The project was realised by Vancouver-based DBR design-build school. Sadrieva arrived in Vancouver to work on the final construction stages of the pavilion. She also attended the TED2017 conference that ran from 24 to 28 April as a part of her prize.
The PAUSE pavilion situated in the plaza of the Vancouver Convention Centre is ''an interactive installation that encouraged TEDsters to engage with the structure and with each other''. It is made of dimensional lumber and cross-laminated timber donated by Canadian manufacturers. The walls decorated with 150 stools give the pavilion a jarring and thorny appearance, which can be smoothed by the removal of chairs – like a solution that can be reached through gathering and dialogue.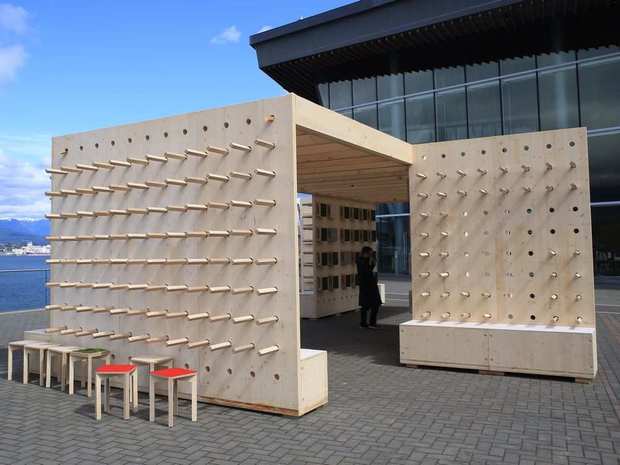 DBR school is a non-profit organisation that teaches design and construction as an agent of social change. Since 2014, its students has created unique structures for Canadian TED events allowing the participants to gather and connect during the conference. Each structure is designed recyclable to provide a legacy use in the community and to elevate the TED message. The 2017 pavilion will serve as a gathering place at the next local events ''with hopes of a permanent site to engage the local community in continued conversation''.
TED is a media organisation that holds annual conferences (TED Talks) on a wide range of scientific, cultural and academic topics. The talks are offered for free distribution under the slogan ''ideas worth spreading''. TED speakers must present their ideas in 18 minutes or less and do this in the most innovative and engaging way. The main conference is held annually in Vancouver, Canada, while secondary events are also in North America, Europe and Asia. The list of past speakers includes Bill Gates, Bill Clinton, David Cameron, Elon Musk, Bono and many Nobel Prize winners.