Association for Ice Hockey Development in Islamic Countries: created and forgotten?
Nearly a hundred days have passed, but nothing has been done
The 2023 IIHF World Championship Division II took place in April in Istanbul. Two teams competed — the host team and the squad of the United Arab Emirates, which are members of the Association for Ice Hockey Development in Islamic Countries. Realnoe Vremya's journalist Jaudat Abdullin thinks that this association doesn't yet perform its functions.
Agreed and forgot
The international hockey tournament in Kazan started on 14 January, ended on 17 January. The creation of the Association for Ice Hockey Development of Islamic Countries became its cherry on the cake. It is our reply to the IIHF that put the competition for teams Russia and Belarus on hold. It is especially offensive to remember this time when the world women's championship ended where Americans won in a dispute of two giants, the US and Canada. And the bronze's fate was determined in an opposition between Czechia and Switzerland, which is unexpected because it already seemed that Finland was close to the duet of women's hockey favourites. Though Russian hockey players with about five Tatarstan athletes losing the second WC could be instead of Czech athletes on the podium. Neither will there be Russian juniors at the U-18 World Championship where only eight teams will compete instead of ten like before. The IIHF logically decided not to lower the status of this competition because it is hard to get ten competitive teams without Russia and Belarus.
Division II teams competed in Istanbul amid this. And two countries — members of the Association of Ice Hockey Development of Islamic Countries competed for the first time — Turkey as tournament host and the squad of the United Arab Emirates that prepared for this competition so hard and walloped Turkey 8-0. This is why Russian reply to the IIHF that doesn't recognise the Association, for instance, defender of Traktor club from Chelyabinsk Albert Yarullin who is known for following the Muslim religion was indignant because of this. But now, almost a hundred days since the birth of the association, we can admit that its founders, including Tatarstan and Russia have yet failed the implementation of this amazing idea. Even though head of the Tatarstan Hockey Federation and President of Ak Bars HC Nail Maganov is the chair of the association.
What about the association?
Nothing is heard about the work of the association, and seemingly it isn't under way. Collecting materials about the Division II competition, which was interesting because a lot of ex-Russians competed in different national teams, I didn't even manage to find a hint that two members of the Association of Ice Hockey Development were competing at the WC. There isn't a single line in the media, there is no press release.
During our era of information technologies, the association doesn't have such a resource, though this could be an official website in Russian, Arab, English. On social media at last. There is nothing in existing resources where it would be possible to create accounts of the association that fell into oblivion.
The website of the Tatarstan Ice Hockey Federation where Maganov's status hasn't even changed doesn't have a single line that now he is the president of the association, the latest news about it dates back to 17 January. The website of Ak Bars is also silent (the latest news was posted on 20 January when association delegates visited Almetyevsk), though it congratulates on birthdays, mourns those who die. By the way, here I would like to express my condolences to Andrey Zubkov's family and friends, he is a very famous hockey of the Uritsky, Itili, Neftekhimik from Nizhnekamsk, Neftyanik from Almetyevsk. I am not making fun, but it is suitable to write an obituary about the Association Islamic Hockey Development because for the first time in three months it was remembered only before KazanSummit-2023, which was from 19 to 21 May.
Stressing the meaning of the creation of this association again, its membership gives one to understand who is on whose side in the current opposition between Russia and the West.
So Qatar is also an Islamic country, oil exporter, however, it left OPEC in 2018. It also develops hockey, but under the supervision of Canada and under the reliable protection of the American military base, this is why Qatar isn't even close to the membership in our association.
The association isn't a silly project, it is just "buried" by Tatarstan
During the hockey tournament of Islamic countries in Kazan, head of the Tatarstan Investment Development Agency Taliya Minullin told our newspaper about how KazanSummit-2023 would be held. Earlier, she had had a series of meetings with Arab business representatives that "absolutely accidentally" were in Kazan during the tournament. Or wasn't it accidental? Is there any link between these two events? Like there is a link in the fact that Vladimir Putin is welcomed in the Arab world as the closest friend, and then OPEC member states make joint crucial decisions. But US President Joe Biden arrives in Saudi Arabia and can't achieve what he wants. He cannot even greet local sheikhs exchanging fist greetings. Like two boxers before a battle.
Biden is closer to the "lumping duck", not even due to the potential defeat in the presidential elections, simply because of his age, and this too doesn't allow today's America to do the "40-year-old special operation" when Saudis took oil prices down after the deployment Soviet troops to Afghanistan. It feels like that the "collective West" let Persian countries go (perhaps, except for Qatar) like Russia did a part of former USSR republics in the 90s. And now we work with this region intensifying different links, including sport. The only thing is that it is necessary to talk about this more often than never in 100 days by creating an effect of custom.
The performance of teams UAE and Turkey is a reason in itself. Kyrgyzstan won, Iran finished fifth in Division III, one of its groups played in Bosnia and Herzegovina. Moreover, Kyrgyzstan won under the rule of Russian coach Mikhail Chekanov who was personally congratulated together with his players by the country's President Sadyr Zhaparov. Another subgroup started the competition in the RAS on 18 April, and Turkmenistan was among the participants. Uzbekistan's youth team (the country doesn't yet have a national team) won the U-18 Asian and Oceania Championship in Mongolia's Ulan Bator. And Kazakhstan will represent the association in the supreme division. These are the first successes of the members of the Association for Ice Hockey Development. And we say nothing about this, though these country closely follow their teams' results and the reaction to their performance. In any case, Director General of the Abu Dhabi Sports Council Mohamed Ibrahim Al-Mahmoud assured the audience that the development of hockey is paid attention and constantly supported by His Highness Sheikh Mohamed Bin Zayed Al Nahyan.
Hockey as means, cooperation as goal
Tatarstan still has a big number of people who consider the Association of Hockey Development in Islamic Countries as "insect game." This was seen in the reaction of most media in the tournament, hockey professionals and fans think so. In fact, the forward should explain to the latter that in this case hockey is used as means, while the cooperation with countries who are ready for this is the goal. The refusal to receive Tatarstan Rais Rustam Minnikhanov in Moldova is next evidence of that most Europe isn't with us. This can also be understood in indirect clues when, for instance, Cyprus — a centre of Russian offshore companies — closes banking accounts of Russian origin. And no sport will help here, though local Aris, Karmiotissa, Pathos, Yevgenia Savina live on the money of Russia's former and current citizens.
The fact the government of poor and small Moldova whose population is 1.5 times less that in Tatarstan can dictate conditions to our republic's administration is a mishap of federal agencies responsible for foreign cooperation. Impressions of the visit of Belarus President Alexander Lukashenko to the United Arab Emirates earlier this year and the reception of UAE President, Crowned Prince Mohamed Bin Zayed Al Nahyan is antithesis to this. Top guests exchanged long handshakes, not fist greetings, moreover, the crowned prince had been ruling the country only for six months by this time, while Lukashenko was one of the first to visit him.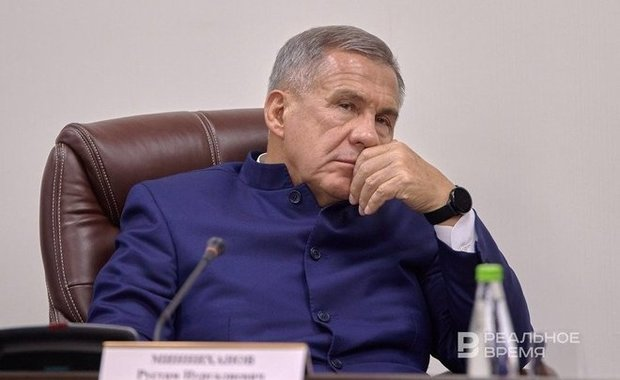 Quarter of pioneer Belarusians
Perhaps, the answer to this question should be looked for in hockey too. When Pavel Varivonchik, Denis Grigortsevich, Vasily Rytvinsky and Yury Faikov left Belarus in the early 21st century, played in European championships and at some point received an invitation to the United Arab Emirates. In fact, it was an amateur championship, but with quite a good level because for many Canadians from the UAE hockey was a sport they used to play at school or college.
Faikov who went to the Emirates in 2001 gradually started to call his compatriots: Vitaly Savko, then goalkeeper Andrey Kudin, Sergey Zadelenov, Artyom Senkevich, Maxim Karkotsky. These are quite famous hockey players for Belarus, however, they didn't play for the national team, due to which they managed to become Emirate team players quite easily. One shouldn't forget that Asiades, multisports competitions held once in four years are very prestigious in Asia. And if national teams of South Korea or China developed national jockey to perform that Olympics at home better, consequently, it was important to get a competitive team in Pyoengchang in 2018 and Beijing 2022, it was important for the UAE not to lose face playing against Kazakhstan or Japan, favourites of Asian hockey.
What's the Arabs' profit?
The only participation of team UAE at the 1990 FIFA World Cup ended with three defeats and 2-11 score difference. Football in Asia's Arab world is Saudi Arabia, the only team to defeat reigning world champion Argentina, and Iran.
Volleyball is Iran and now Qatar that has been long holding the country's national championship thanks to foreign players. Handball is Qatar, the 2015 world vice champion, Bahrain and Saudis. Water polo is Iran and Saudis. Basketball is Iran and, strangely enough, Jordan and Lebanon.
The possibility of achieving success in basketball and volleyball can be forgotten because there is a strict limit on the number of foreign players in national teams. But the UAE has quite a good beach soccer team that recently played a friendly against Russians.
Our lads, current world champions, won 6-5. But the fact of holding an international match between national teams is more pleasant. Without any joint association.
Arabs from the Persian Gulf have a lot of oil dollars, favourite entertainment — camel races, amazing golf areas and excellent motor sport tracks, but the country doesn't almost succeed in team sports.

But it wants to both compete and succeed. Remember two characters from Inspector play Bobchinsky and Dobchinsky who wanted nothing from Khlestakov but being mentioned in big cities.

The UAE recently beat Belgium 4-3. It had never done this. There is a fact that drops a hint that the country seriously develops hockey: the national team of the country signed a contract with a young Kazakhstan hockey play, did this in advance to be able to field him for the WC where some foreign players didn't go. Now they are up to the fifth place in the table in Asia.
So there are two victories at the WC and leadership in the group claiming the membership in the first division.

They have a non-tangible asset: the exotic nature of hockey, ice skating they had seen only on drinks. It turns out Belarus got the Arabs hooked on this, now Russia is further in the "Canadian" sport than the founders of this game, two team owners in the Emirates are Russians, one of whom is the president of the federation.

And it is a country that was under Britain's aegis. It is a kind of reply for Ukraine, Moldova, Baltic states. Tatarstan created and chaired the sports association, which is crucial from the political and economic point of view, after that, it forgot when it's necessary to keep counteragents' interest up, expand the cooperation, congratulate on achievements, discuss further cooperation plans.

Reference
The author's opinion does not necessarily coincide with the position of Realnoe Vremya's editorial board.
Tatarstan