Maire Tecnimont Group Vice President Giovanni Sale: "We are aiming to resume work with TAIF GC"
A delegation of Maire Tecnimont Group visits the head office of TAIF JSC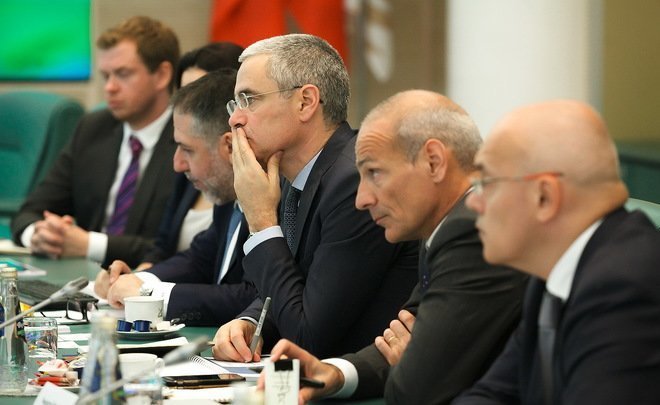 Maire Tecnimont Group is aiming to resume cooperation with TAIF Group's companies. A delegation of one of the leading contractors in the construction and equipment of oil refining, petrochemical and chemical enterprises visited the head office of TAIF where it met with the officials of the leader of Russian petrochemistry. More is in Realnoe Vremya's report.
Giovanni Sale: "Tatarstan is dear to us"
The first acquaintance of the Italian Tecnimont company (main subsidiary of Maire Tecnimont Group) with Tatarstan petrochemistry took place as early as 1970. Head of the delegation Giovanni Sale, Commercial and Business Development vice president, said about it at the very beginning of the meeting.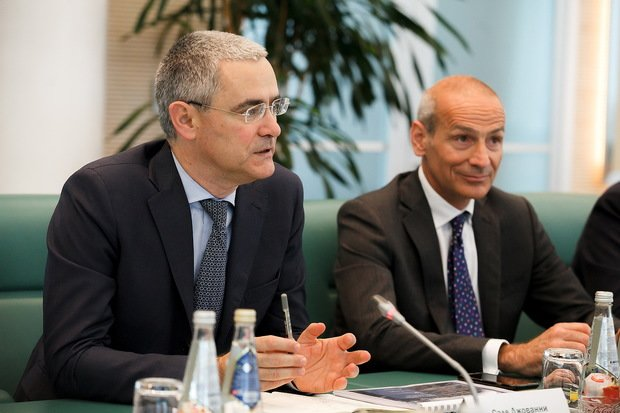 The guests arrived in Kazan with a team representing the main business areas of the Group: apart from Mr Sale, it was Tecnimont Russia CJSC Director General Antonio Donato, Sales Fertiliser Vice President Vittorio Chiovato, Sales Chemical & Petrochemical Vice President Emanuele Pozzati, project coordinator of Tecnimont Russia LLC Leysan Khaliullina and financial manager of Tecnimont Russia LLC Nikita Kulakov. TAIF JSC Director General, Board Chairman of Nizhnekamskneftekhim PJSC and Kazanorgsintez PJSC Ruslan Shigabutdinov, Senior Adviser to the TAIF JSC director general on Development Albert Shigabutdinov, directors of the Group's companies and others welcomed them on behalf of TAIF GC. Director of Tatarstan Trade House (Turkey) and Trade House Tatarstan LLC (Iran) Ramil Mavlyutov, Director General of POLINOM Russian design institute and Board Co-Chairman of STAT Group Yury Baranov were also invited to the meeting.
"I have been at Tecnimont for over 30 years, and Tatarstan is dear to us, we began building the first plants in Russia in Nizhnekamsk. I have a cordial relationship with Tatarstan and Russia. I have previously discussed it with my colleagues how happy I am to be in Kazan, in Tatarstan," Mr Sale shared.
"Russia is one of the most interesting areas of development of our business"
Maire Tecnimont Group is aiming to develop its presence in Russia. The group's subsidiary has been operating in the country successfully and for long — Tecnimont Russia LLC, and the holding actively attracts Russian-speaking staff.
"A few years ago, our top management identified Russia as one of the most interesting areas of development of our business. We began to work with local companies. Today we have over 700 employees, 70% of them are Russian speakers. We manage supplies in the local market from our Moscow office, we have a big engineering team that collaborates with Russian design institutes," Tecnimont Russia CJSC Director General Antonio Donato explained.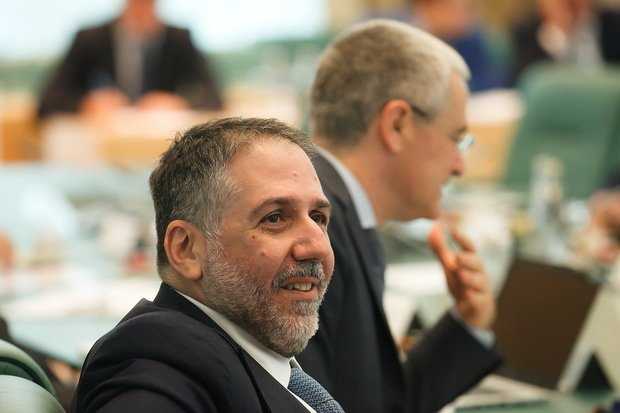 They have employees coming from Tatarstan, too. The project coordinator of Tecnimont Russia who also assumed the responsibility of interpreter for her officials the day of the meeting was born in Kazan.
During its operation in Russia, Tecnimont Russia has qualified over 600 local suppliers for joint work whose supplies have totalled €500 million, it also has had 25 contracts with Russian design institutes. The experience of communication with Russian engineers and suppliers, as Mr Donato admits, helps the Italian company itself — it enriches with knowledge about nuances of Russian legislation in engineering, construction and documentation approval. Moreover, legislation itself constantly improves and is specified.
Maire Tecnimont Group has already implemented and is implementing a number of big projects in Russia: an ammonia plant is built in Kingisepp, Leningrad Oblast, an oil refinery near Moscow is expanded, another one is modernised in Kstovo. There is an interesting joint project with KuybyshevAzot. The turnkey construction of off-site facilities of the Amur Gas Processing Plant in Amur Oblast is one of the large-scale projects underway. The contract's value is €3,9 billion.
Maire Tecnimont Group hopes to become part of TAIF's new history
Maire Tecnimont Group has had long-term cooperation with TAIF Group of Companies and Nizhnekamskneftekhim PJSC in particular. It began in the Soviet era, but it was more active in the first decade of the 21st century. In 2002, Tecnimont specialists carried out a feasibility study for a propylene plant with a capacity of 120,000 tonnes a year and another feasibility study for linear low-density polyethylene production with a capacity of 230,000 tonnes a year in 2004. In 2006, the Italian company took on engineering, the supply of equipment and supervision of the polypropylene plant with a capacity of 180,000 tonnes a year and the same list of works to produce low- and high-density polyethylene with a capacity of 230,000 tonnes a year in 2008. In 2009, Tecnimont completed the turnkey construction of an ABS plant.
During a visit of a big delegation from Tatarstan headed by President of the republic Rustam Minnikhanov, which included TAIF JSC Director General Albert Shigabutdinov, to Milan in December 2017, officials of Maire Tecnimont Group expressed their desire to resume the cooperation of TAIF Group of Companies. In particular, it was said about the possible participation of the Italian Group in the construction of the second stage of Ethylene-600 project. The Italian side confirmed its readiness for cooperation during this visit to Kazan as well:
"We really hope to become a part of TAIF's new history," Mr Sale stressed.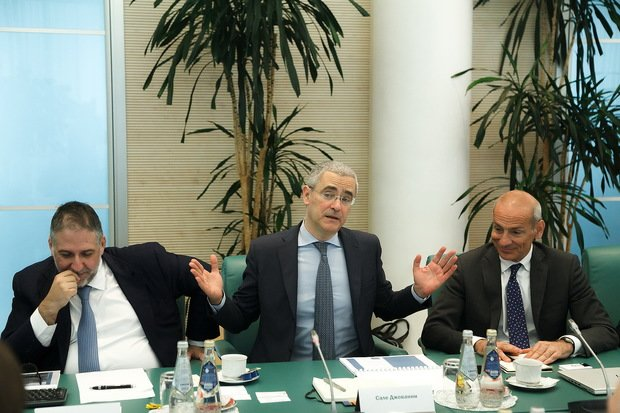 Albert Shigabutdinov expanded the list of TAIF projects in which the experience and groundwork of the Italian corporation might be successfully applied. So apart from Ethylene-600, he offered Tecnimont Group to consider an offer of their possible participation in the construction and equipment of a new methanol plant with a capacity of 500,000 tonnes a year. The organisation of a carbon black plant is another project that is interesting for TAIF and could be fulfilled by Maire Tecnimont Group. TAIF is ready to provide it with high-quality feedstock, while the products will be in demand in tyre and rubber goods production. Albert Shigabutdinov called the so-called green technologies an important development area of TAIF Group. Tecnimont Group was offered to consider a possibility of participating in detailed engineering, construction and equipment of 2BIO — a joint venture of TAIF Group and Bio-on S.p.A. from Italy that manufactures bioplastics. The agreement on its creation was signed last October, and the legal entity was registered in December already. The Group of Companies is also interested in other crop processing technologies (grains, maize, potato, sugar beet) and their processing waste in products substituting polymers. TAIF Group is also interested in the organisation of sulphur processing into agricultural fertilisers and isocyanate production technologies.
"We can make all these proposals a reality together in the short run. I am asking you to study these issues and give terms of reference as soon as possible to get to work," Albert Shigabutdinov addressed the guests.
Giovanni Sale confirmed that Maire Tecnimont Group was very familiar with almost all the mentioned businesses. He stressed that the Italian company was tuned for cooperation and wasn't going to postpone decisions on the projects that had been offered.
Giovanni Sale: "We will come whenever Tatarstan asks us to come"
After the meeting, the head of the Maire Tecnimont Group delegation agreed to give Realnoe Vremya online newspaper a short interview. During the talk, he reminded once again that Maire Tecnimont has had a long-term relationship with Tatarstan, which the Italian side intends to actively develop by participating in ambitious projects of TAIF Group of Companies:
"Tatarstan is a unique place that has everything for building a plant: feedstock, people, understanding. We are ready to cooperate with TAIF and Nizhnekamskneftekhim in petrochemicals anytime. It is our priorities. The company develops the latest technologies in petrochemical production. This is why I say that whenever Tatarstan asks us to come, we will come with full readiness for joint work with our colleagues from Kazan."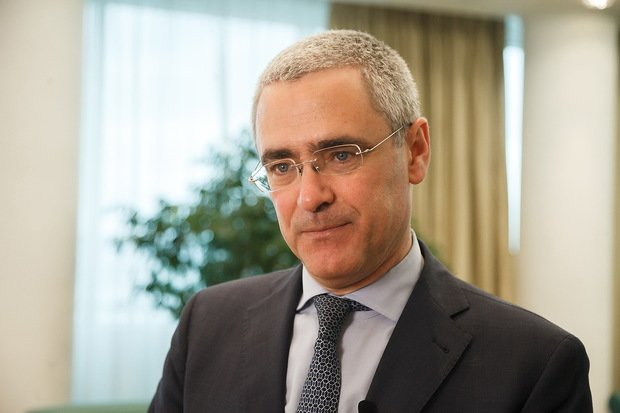 In 2017, you said about a desire of your company to participate in Ethylene-600 project. Proposals in other several projects have been submitted today. How do you see the participation of Maire Tecnimont Group in them?
You have everything to produce any petrochemicals: ethylene, propylene and so on. You can make both simple ethylene and propylene and derivatives to meet the market's demand. Today the market requires specialties, high-tech polymers and so on. You actively develop plants. When TAIF Group was a small company, figuratively speaking, you had LEGO and could create something. Today you have more opportunities: professional staff, effective building blocks, plants, respect for the environment and large-scale social programmes. One can do whatever, perform any tasks with such a mix. And Maire Tecnimont Group is ready to help with it.
There have been submitted proposals in green technologies…
The chemical and petrochemical industries are in transition today. Today we are burning fossil carbons and oil. It is better to keep this value for our future generations and create new technologies. It is a must to develop the cycle economy: not to waste what nature gave us and to go to green chemicals and use them in production. We need the right balance. It is a must to protect our globe, our environment. Some technologies are already available, others are still developed or validated. It is a must for all, including oil companies, to think about the future, for instance, in 20 years. It will only improve the efficiency of our technology.
What about the isocyanate production technology?
Isocyanate is part of derivatives but quite a narrow part of them. To enter the specialty market, you need to go more downstream. The higher it is, the more the upside is. It is a small, narrow, specialised but very high-value market. It is said in TAIF's presentation that you are one of the world's leading synthetic rubber producers. It is powerful muscles of your business. I think a modern oil company has to deal with different derivatives, have different products in the market and integrate the best in your own production.
More detailed talks on all these projects and your participation in them are going to be held. How are they going to be organised and when?
We have an office in Moscow where we have our own engineers and top specialists. I believe that the process of preparation for the detailed talk will be fast enough. As for the organisation of meetings and talks, we see no problem from the perspective of the organisation, we are ready to come anytime.
As for the question about the office in Moscow: Russia is big, while you have only one headquarters, only in the capital. New petrochemical and oil refining plants open in Tatarstan almost every year. Don't you consider a possibility of opening an office somewhere in the Volga region, for instance, in Tatarstan?
We are ready for it and we have such a desire. We've shared it with the management of TAIF Group of Companies. Moreover, we already have people from Kazan working with us.
Reference
Maire Tecnimont Group is a technology licensor and EPC contractor leading the natural resources processing sector (plant engineering in the oil&gas downstream industry). Through its subsidiary NextChem the Group operates in the field of Green Chemistry and technologies supporting the energy transition. The Maire Tecnimont Group can count on a workforce of more than 9,300 professionals and operates through 50 companies in approximately 45 different countries, including Russia where it is represented by Tecnimont Russia LLC.
TAIF Group with more than 43,000 employees is a manufacturing and investment company that owns considerable assets and production capacities, flexible and high-level management. TAIF Group consisting of 54 subsidiaries and affiliated companies operates in different spheres with the following businesses: oil and gas processing, petrochemistry and power engineering, telecommunications, construction, banking, investments and services. All the enterprises are closely connected from a perspective of economy, equipment, technologies and management.
Tatarstan