''There is such a concept as 'Tatar entrepreneur' among experts'': annual results in SME sector
According to Realnoe Vremya's analytic staff, the number of business entities in Russia in 2018 grew mainly thanks to microenterprises in the form of sole proprietors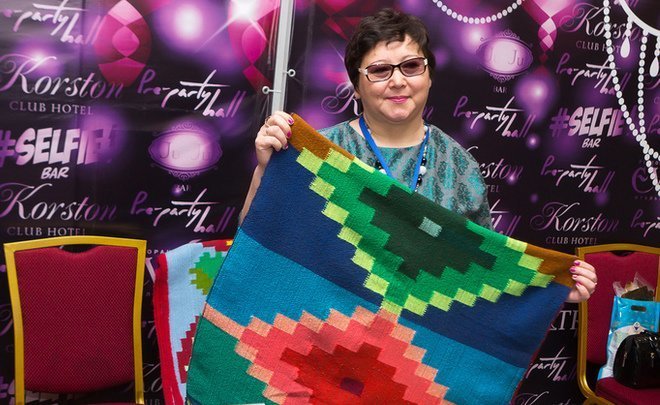 The dynamics of growth of SMEs was positive only in 28 regions, according to data on January 2019 compared to January 2018 – the number of enterprises in the rest of 57 regions has reduced compared to last year. General indicators decreased, first of all, because of juridical persons. Favourable Tatarstan didn't avoid the common destiny and lost over 1,500 of them.
Growth of number of enterprises in Russia slowed down
The total number of sole proprietors and juridical persons in Russia almost didn't change last year since 2017 – there was slight 0,03% growth or 1,979 entities (from 6,039 million to 6,041 million). Moreover, one year earlier (in 2017 compared to 2016), the difference was significant: then the sector added 173,400 new enterprises, or 3%. However, the internal structure of the sector changed considerably: the number of juridical persons seriously reduced in almost all the regions, but the number of sole proprietors or, more precisely, in microenterprises, increased.
For instance, as of 10 January 2019, 2,7m juridical persons were registered in the United Register of SMEs – 102,000 less than in early 2018. It became 85,000 macroenterprises-juridical persons less (3%), 15,700 (7%) less small enterprises, 1,500, or 7%, less medium-sized enterprises. As for macroenterprises-sole proprietors, their number rose by 105,000 (3%) during the year. The number of small enterprises reduced by almost 600 (2%), while the number of medium-sized enterprises went down by 35 (10%).
The number of medium-sized enterprises has been reducing across Russia for the third year in a row. According to Director of the Expert and Analytic Centre of RANEPA Nikolay Kalmykov, the issue of sufficient support arises here: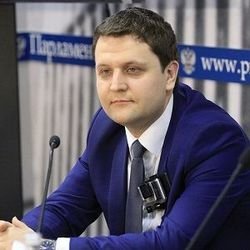 ''The 'babies' who reached the middle level should be stimulated and supported. Other approaches are needed to them – we have public purchases from small and medium-sized enterprises. Probably more active involvement of big enterprises with public participation is needed to create eco-systems made of the 'babies' around them who are able to service their tasks and requests.''
''In the situation when consumer demand doesn't rise, while economic conditions remain complicated in general, any state support or other ways of concessions have a positive impact on the business activity, the growth of the number of companies,'' thinks Ombudsman for Protection of the Rights of Entrepreneurs in the Republic of Tatarstan Timur Nagumanov. For some groups of entrepreneurs, for instance, for beginners in entrepreneurship, state support might have a decisive meaning. But state bodies should consider a reduction in fiscal and supervisory bodies, bureaucracy too, the interlocutor goes on.
According to Kalmykov, the number of registered new juridical persons not always indicates only the development of small and medium-sized enterprises. ''At certain stages, those who were formally registered as juridical persons, that's to say, shell companies are purged. They have been under serious control.'' Timur Nagumanov agrees with him: ''The tax service checks the register and purges 'non-existing' juridical persons with non-confirmed addresses from it.''
''People leave shady employment''
The biggest rise in enterprises in 2018 was in Moscow Oblast (by 17,900 to 337,200) and Saint Petersburg (by 9,700, or 2,7%, to 369,400). Then they are followed by Samara and Leningrad Oblasts (which grew by 4,300 and 3,900 respectively), Dagestan (plus 2,900). Tatarstan ranks sixth with 1,900 new entities.
The biggest dynamics in juridical persons are in Ingushetia, here, the number of SMEs rose by 21,2%. Then it's Dagestan (8,9%), Leningrad (7,1%) and Moscow (5,6%) Oblasts. The worst state of affairs is in Altai where there was a 6% decline in 2018 (minus 542 enterprises), Kostroma Oblast (5,5% reduction, or 1,400 enterprises), Khakassia (minus 5%m, or 906 juridical persons).
It's interesting how the number of enterprises in Moscow changed: after the growth of the number of juridical persons and sole proprietors by 4,5373 in 2017, their number again went down in 2018 (almost 7,000). Moreover, there were 38,277 juridical persons less in Moscow by early 2019. So this significant decline was, give or take, compensated by the growing number of sole proprietors (plus 31,000).
The total number of sole proprietors rose in most regions. There was an insignificant decline in 41 regions, for instance, in Crimea, Belgorod, Omsk, Orenburg, Vladimir, Penza and other oblasts, Zabaykalsky Krai, Buryatia, Komi, Yakutia and other regions. The number of sole proprietors in Altai Krai grew by one entity (44,900).
''It's a good result when right sole proprietors appear, not PLC, CJSC and so on: people are ready to register small private businesses, create them and develop. This means people launch a new business or leave shady employment and become sole proprietors,'' Kalmykov explained. It's a matter of convenience too: it's more profitable for microenterprises to administer taxes and reports as sole proprietors, Timur Nagumanov adds.
Only Tatarstan and Samara Oblast are at an advantage in Volga region
The biggest number of enterprises in Volga Federal Okrug as of 10 January 2019 was registered in Tatarstan (159,200). There are 100,000 entities more in Samara (134,000) and Nizhny Novgorod Oblasts (131,000), Bashkortostan (126,800) and Perm Krai (106,500).
The number of SMEs rose in five out of 14 regions of the okrug, and the growth is significant only in two: Tatarstan added 1,888 enterprises, or 1,1%, Samara Oblast – 4,296, or 3,3%. Samara Oblast had 373 enterprises more, Perm Krai -263, Bashkortostan 0 43. ''General SME results are better in almost all regions that hosted the FIFA WC than across the country in general,'' Zavyalov says.
From a perspective of the number of juridical persons, Tatarstan is seventh in the country as of 10 January 2019. Considering both juridical persons and sole proprietors, the republic is also seventh after Sverdlovsk (202,700) and Rostov Oblasts (177,500). It's followed by Novosibirsk (146,900) and Chelyabinsk Oblasts (145,800). The Republic of Tatarstan is one line up only with the number of small enterprises, after Sverdlovsk Oblast and Krasnodar Krai, the republic has been sixth in the last three years.
Regions have different supporting measures, notes Nikolay Kalmykov – subsidies, incubators, different grant programmes, including for businesses. As for Tatarstan, it's famous across the country as one of the most active from a perspective of the development of entrepreneurship in regions, continues the interlocutor: ''There is such a concept as 'Tatar entrepreneur' among experts. Many people look at Tatarstan from the point of view that there is what to learn.''
By Leysan Nabiyeva, Realnoe Vremya's analytic staff
Analytics
Bashkortostan
Kirov Oblast
Udmurtia
Tatarstan