Renat Shakirov, Avers Bank: ''We look ahead orientating to digital banking the future lies with''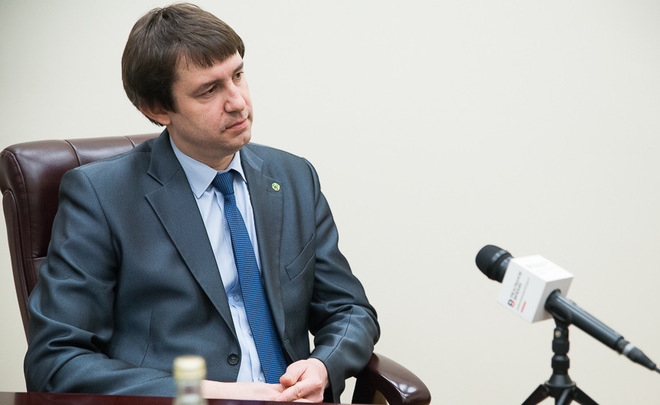 By calculations made by Markswebb, today the audience of online banking in Russia is 35 million people, 18 million people use mobile banking and 11% use only it. At the same time, the share of clients using mobile banking constantly grows. A bank that wants to be successful and augment its clientele needs to consider these factors. Avers Bank has recently made one step forward in development of online services. Avers ONLINE mobile app was launched. In an interview to Realnoe Vremya, Deputy Chairman of the Board of Avers Bank CJSC told how to freeze and unfreeze a card by mobile phone, make a deposit for your relatives and family and provide security of online purchases.
They put us 4
Mr Shakirov, finally Avers Bank has had mobile banking…
Yes, we placed mobile app of Avers ONLINE on Play Market and App Store. It is an important event for the bank. We analysed preferences of online banking and mobile banking users in the world and Russia. We should note that today many people prefer mobile banking to online banking. There is a trend today – services are switching to the phone. This is why we look ahead orientating to digital banking because we think the future lies with it. And this is why make the first step in this direction. Now we are improving the IT architecture.
How to get access to this service?
A bank card holder needs to fill in an application to get Avers ONLINE, then download and install the mobile app on the phone. Many people use phones that have Root. Installation of Avers ONLINE mobile app in such devices is impossible because the goal of the bank to provide security and safety of money to the client. In this case, we recommend using Online Account on the bank's page.
Registration in the mobile app is quite easy. You need to type your phone number, the number of your card and expiration date. Then you will get a one-time password, create a login and permanent password. Connection and servicing in the mobile app of Avers ONLINE is free.
Mobile banking appeared in Russia in the early 2000s. Avers Bank is just launching it. Is the new app up-to-date?
An international company considering all the modern tendencies is the developer of the mobile app. iOS and Android smartphone users will be able to get new information about accounts, make payments, transfer money from one card to another, pay mobile, Internet, TV bills in a real-time mode from their mobile device. In addition, iOS users won't need to enter their password each time. The app has Touch ID – a fingerprint identity technology.
It is curious that after we placed our new product on Play Market in a test mode, one our client immediately downloaded the app and started to actively test it with us. There were over 2,000 downloads during the first week. The average value of users was 3,7 points. It is not bad for a test step: we can say they put us 4. We thank our clients for understanding it is only the first step and not judging us strictly.
Possibilities of mobile banking
What functions does the mobile app have?
The menu of Avers ONLINE is a catalogue of all the available options of the app and quick access to them. It has several sections: Transactions, Information, Tools. In Transactions, one can see remaining balance, pay providers (like mobile operators, Internet providers, utility companies, etc.), transfer money between your cards or to another card emitted by the bank. It is also possible to pay a loan of another bank or transfer money to any banking information to a natural or juridical person. Here payment patterns can also be made. To add money to a credit card, pay the utility bill, deposit money to the phone – all these payments can be made by using patterns. The patterns can also be used for such expenditures as deposit to your relatives and family's cards. In the section Cards, limits on cash withdrawal can be placed. It is especially comfortable when you spend a lot.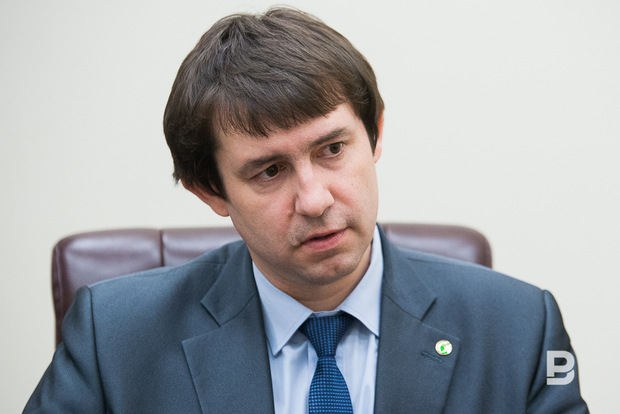 There is a trend today – services are switching to the phone. This is why we look ahead orientating to digital banking because we think the future lies with it

For instance, your client needs to find the closest ATM or Avers Bank office. Will the app help?
In Information, you can find the nearest office, ATM or bank's terminal with the distance to the chosen place by its address or metro station. The app will even make up a route. There is also information about the working hours of bank offices, contacts of the bank's call centre.
From Information, one can go to the page of the bank and read all the latest news. Here you can look at the currency rate and sale and purchase of dollar or euro set by the Bank of Russia with authorisation, that is to say, permission to transactions with banking cards. By the way, a more attractive rate is available for mobile app and online banking users.
In Tools, clients can change their passwords or turn on a function that can hide information about the sum on your account from other people.
What additional updates and services are expected in the short run?
We are going to have a serious renewal of the app in October this year. By this moment, there will have been a new version of the online bank and the functions of the mobile bank concerning management of deposits and loans by a client will be improved. Then there will be a possibility to pay loans and make a deposit through the mobile app. What is more, it will be possible to pay taxes and traffic fines.
Provide security
What security measures should be taken while using mobile bank and online bank?
Security of such payments starts with SMSing. All the banks including ours offers this service. SMSing allows the client to get information about all the transactions on the card. It is a service that needs to be chosen to provide security of transactions on the card.
For instance, while shopping online, you need to permit online transactions. After successful purchases, some clients can forget to turn this service on. Then the money from their account is written off. If the client has SMSing, he or she will know about illegal money withdrawal on time.
Fraud monitoring system inside the bank that monitors doubtful transactions is another protection element. It monitors all the incoming and outgoing information to detect illegal fraudulent actions.
We aspire to provide the best online banking services to our clients without forgetting to provide their security.
More information in bank's offices, on aversbank.ru or at 8-800-700-43-21 (free within Russia).
Avers Bank CJSC. Licence of Bank of Russia No. 415 as from 09.06.2014.
6+