''Keep off the grass!'': how Vitaly Mutko inspects Kazan Arena
Deputy Prime Minister of Russia held a meeting on preparation and organisation of the 2017 FIFA Confederations Cup matches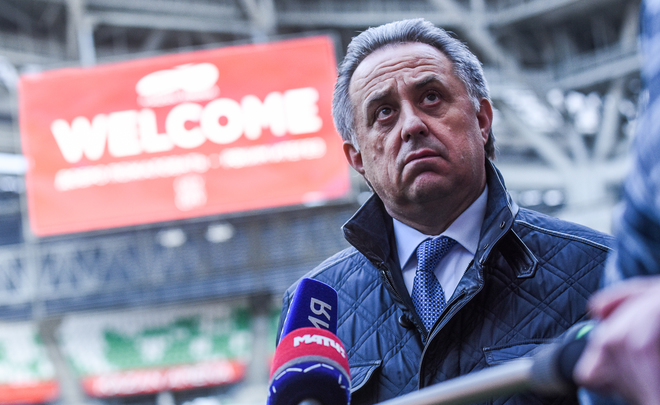 Deputy Prime Minister of Russia, President of the Russian Football Union Vitaly Mutko paid a business visit to Kazan on 13 April. He held a meeting on preparation and organisation of the 2017 FIFA Confederations Cup matchwa at Kazan Arena. Realnoe Vremya tells the details.
Everybody loves Kazan
Today the capital of Tatarstan is the most prepared place among the host cities of the Confederation Cup and World Cup. Kazan can host international tournaments even tomorrow, no problem. All people tell it.
''Kazan has never caused big tremor and concerns. A big delegation is here now. I can say the stadium is in a good state. We got a corresponding FIFA document that the pitch did not cause misgiving. Almost some strokes are needed, the work on temporary requirements is to be performed – access control, fan identification system installation, expansion of capacities of the media centre,'' Mutko told journalists during an organised media scrum.
Despite such a readiness level, Kazan cares about what it has, and it is logical. And the journalists were not allowed to cross the pitch (except VIPs). As Realnoe Vremya was explained, it has to do with FIFA requirements on grass care. In general, it is correct: the grass has changed at Kazan Arena so many times, it was sewed, etc. But just 26 matches have taken place here since 2013. Several small stadiums could be built in the Tatarstan backwater to fish young talents for this money. But it is not the topic.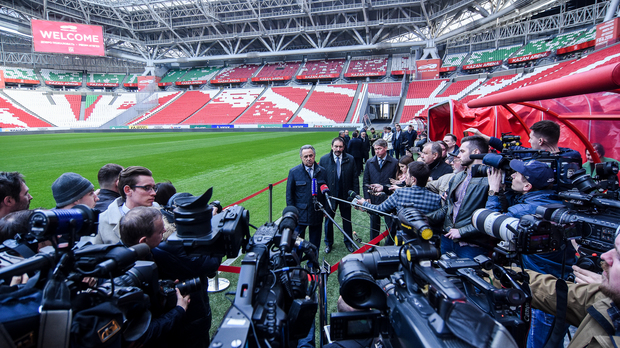 ''We would like the Confederations Cup to make Kazan more popular''
Discussing test matches, Vitaly Mutko hoped that the national team of Russia will successfully play against Mexico at Kazan Arena: ''The two last matches of Rubin will be a test. And we will be able to test the access control system to the stadium with our colleges from FIFA. I hope Kazan won't fail like it has never done and the national team of Russia will successfully play against Mexico.''
Generally speaking, Kazan Arena is very lucky because it will host the greatest number of really cool Confederations Cup matches that will attract people who missed good football to the stands. Portugal and Mexico, Mexico and Russia, Germany and Chile! Straight fire! And add the semi-final of the competition where certainly a top match will take place.
But Mutko complained just recently that the sale of tickets to the Confederations Cup was not good as it had been planned. But we perfectly know that Russia likes to buy precious tickets just a couple of hours before the very event. The match of Rubin and Zenit is a recent example where 6,000 tickets were sold (two weeks beforehand), and, in the end, 10,000 spectators watched the match. Sure, there were season pass owners, but they are not traditionally many in Kazan.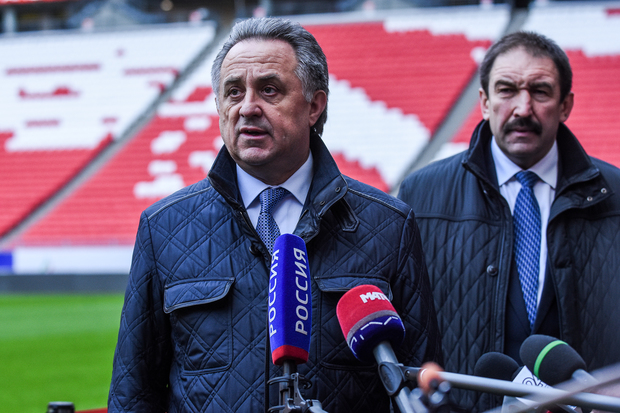 ''There are ideas how to improve ticket sales. We presented them to FIFA. A FIFA council will take place in Saint Petersburg on 24-25 April. We will discuss them. Our fans got used to buying tickets in ticket offices. They will open in Russia on 19 April. I hope it will rise sales,'' Mutko told journalists.
Kazan concerned about both RUSADA and stadium in Samara
In addition, it seemed that the simple football media scrum could not help but have questions about the recovery of the membership of the Russian Anti-Doping Agency (RUSADA). According to Mutko, everyone wants to become the director general of the organisation, about 700 people filled in an application.
''We are doing our best to have an independent agency and its supervisory council. Now experts sent by WADA are working in RUSADA, they are two. According to rules, they have the right to talk to candidates and give recommendations. As far as I am concerned, it is impossible to do it until 14 April, it is necessary to postpone the consideration of the candidacies to the end of April. I don't think it is a problem,'' Mutko told.
Then the Russian Football Union president returned to football and commented the situation with the stadium in Samara. Construction problems of Cosmos Arena arose as early as spring 2016. Then the press service of the Samara Oblast governor said the state client was going to refuse the services of the developer general, Kazan Production and Construction Association, due to the requirements of the latter to increase the cost sheet. But in the end, the conflict ended with the victory of Kazan company's director. This is Russian football.
''I hope we will keep to the construction schedule of the stadium in Samara in August. All delays will be liquidated. The most complicated thing was that we had to update the project a bit. It is the second stadium after Luzhniki in money terms. We took a stricter control of the stadium construction. I hope the major works on roof lifting will come to an end in August,'' Mutko said.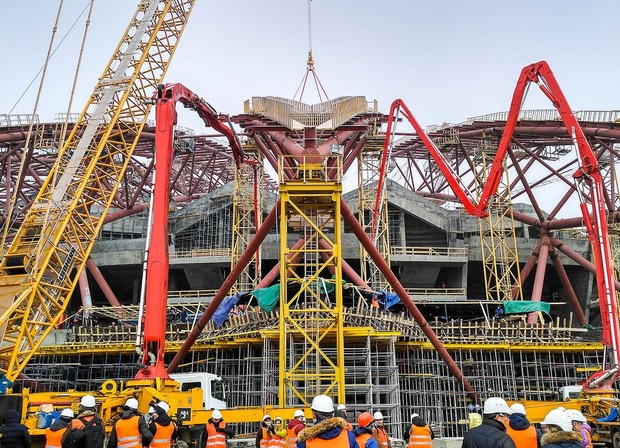 Not to fail organisation
In general, the former sports minister of Russia gave to understand that the work was underway and did not cease. Little time left till the kickoff of the Confederations Cup – two months. And it seems there are many things to do. For instance, FIFA will start the installation of goal detection system. Nowadays only Saint Petersburg, Sochi, Kazan and Otkrytie stadium in Moscow have it. But other arenas will be equipped with this system by the world championship.
They are also going to test the video challenge system in both competitions – by the way, for the first time in history. This is who technologies gradually join our favourite sport. Not all people will be glad, of course. There is an opinion, which is quite popular, that it will kill the spectacle and drama of football. There will be unlikely silly penalty shots, stupid penalties, etc. Time will show.
But we can say even now that the competition will be at the highest level. Only a potentially bad performance of the national team of Russia can disappoint Russian fans. Although the level of this team is unknown today.
Ex-captain of the national team Vasily Berezutsky recently said we had a ''middling squad that can win anybody and lose to anybody''. It is very hard to not to agree with him. Judging by recent years, we can say for sure these players won't even win Greece with South Korea at the most important moment. So in the Confederations Cup, the national team of Russian can either confirm the pessimistic expectations or achieve something and surprise everyone.
By Aleksandr Lushkin. Photo: Oleg Tikhonov