Belarusian analogue of IKEA confirms soon store opening in Kazan
As Realnoe Vremya found out, the owner is coming to an agreement with several shopping malls in the city, but not with MEGA
As Realnoe Vremya found out, another Russian store of a Belarusian company that casts itself as an analogue of IKEA can already open in Kazan this year. The owner of Swed House told the newspaper that the talks were held with several shopping malls, he was going to come to the city in early July to finally sort out the location issue. MEGA where the area of the Swedish furniture brand isn't among these shopping malls, but according to the businessman, Park House can become one of the locations. The Belarusian retailer intends to open a store of up to 800 square metres in Kazan, that's to say, 2.5 times bigger than in Moscow. But he won't limit itself to only one store in the city.
"The talks are held with the so-called Belarusian IKEA"
The first store of a Belarusian furniture project opened in Moscow in April. It had been known earlier that the brand would appear in other cities too, including in Kazan, though the dates weren't named. But talks with the company started recently, Realnoe Vremya was told by real estate market players. "The talks are held with the so-called Belarusian Ikea, it is Swed House chain. It will likely settle here," specified Vice President of the Tatarstan Guild of Realtors Andrey Savelyev.
It was assumed that the chain would occupy some area at MEGA, however, the press service of the Kazan mall denied this: "We aren't holding any talks with Swed house." Indeed, as the owner of the Belarusian chain told our newspaper, other locations are considered to open the store: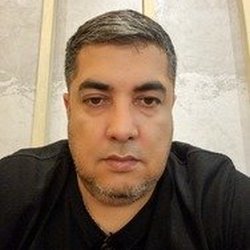 "We plan to open two or three stores in Kazan"
Swed House is a Belarusian brand that casts itself as an analogue of IKEA. The company sells furniture and home products made by Belarusian and Chinese factories that cooperated with the Swedish furniture brand before its exit from Russia and Belarus. As early as February 2023, the Union of Shopping Centres of Russia and the company signed an agreement on store opening. As head of the union Bulat Shakirov said then, 10 stores on an area of up to a thousand square metres would open in Moscow in 2023, another 50 stores would be launched in Russian cities, including in Kazan. The first furniture store opened at Schelkovsky shopping mall in Moscow on an area of 330 square metres. Later, the retailer announced the opening of another two formats: a retail store of 800-1,000 square metres or a wholesale warehouse of up to 2,500 square metres.

According to Murat Shagylydzhov, the first Kazan store would occupy an area of 700-800 square metres, investment will total around 65 million rubles. At the same time, other stores of the retailer are going to appear in the city too:
"We plan to open two or three stores in Kazan, not one. It is more feasible from a logistic perspective. We aren't considering other Volga cities. But we plan to work in Kazan under franchise. Entrepreneurs from Naberezhnye Chelny have already contacted us where they are planning to open a store with our brand in a partnership programme."
According to the businessman, Belarus and Russia are key furniture producing regions, and Kazakhstan in textiles. "As for design, different home products, they are mainly from China, but factories operate under our brand and quality control. As for prices, if we recalculate the price of items at Swedish IKEA, given today's ruble rate, we are even cheaper," he thinks. Also, the company is preparing to open a store in Saint Petersburg soon. This autumn it will become second in Russia after Moscow:
"I think we will open in September. It is going to be quite a serious format of the store, on an area of 1.800 square metres. It will be much bigger than in Moscow. Plus, several mini-formats are going to open," Murat Shagylydzhov noted.

"The Swedes accustomed us to their format"
The Belarusian furniture brand is relatively young, it was created by famous entrepreneur from Turkmenistan Murat Shagylydzhov who has been living in this country for about 10 years and is familiar with the market. He opened his first store with his partner by selling cleaning equipment first. Sales grew with time, and in late 2021 the entrepreneurs decided to create a chain store with home products under their own brand. The first Swed House opened in Novopolotsk. The exit of IKEA played into their hands, the company's active promotion in both countries' markets started then. Today the company has opened five stores, one of them is in Moscow. The authors of the brand plan to open another 10 stores in CIS countries.
Experts in commercial real estate property think the project can interest Kazan citizens and occupy a niche in the market: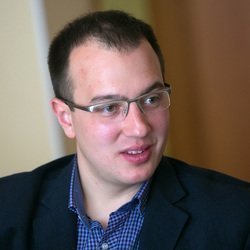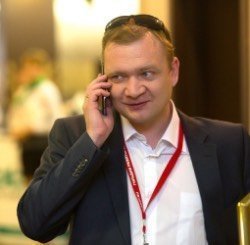 Angelina Panchenko, Vasilya Shirshova
Tatarstan