Haier slows down launching of its sales network in Russia
The opening dates of 50 brand outlets in the country have been moved to next year, and 20 more stores will be launched in 2020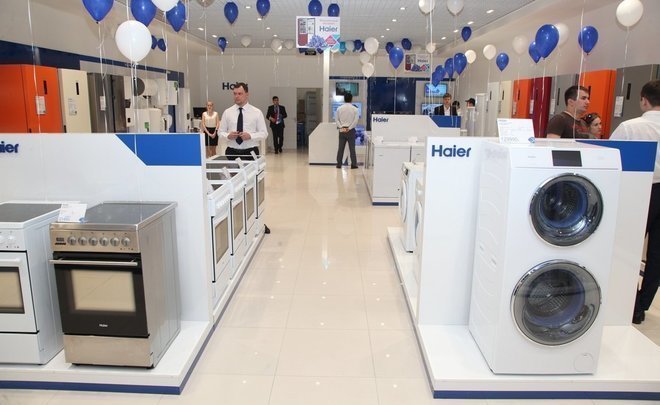 The Chinese home appliance manufacturer Haier continues to expand its own sales network, although not at the pace it planned. "This year, 20 brand outlets will be opened, and a total of 50 brand-shop stores will be launched," Sun Zhenhua, the executive director at Haier Russia, confirmed to Realnoe Vremya. However, we are not talking about standalone mono-brand stores. Haier preferred to "use" the consumer traffic of federal retailers, renting their retail space for their brand stores.
Haier will limit itself to one brand shop in Kazan
Haier management company did not deviate from the planned strategy to expand its own stores in Russia and chose an uncharacteristic for the Chinese path of cautious and slow expansion. As Sun Zhenhua, the executive director at Haier Russia (legal name — Haier Electrical Appliances Rus LLC), told Realnoe Vremya, this year the Chinese manufacturer is really going to open 20 brand stores across the country to promote the brand in Russian cities.
Thus, by the end of the year, the company will have 40 brand outlets in the country. These are brand-shop stores with an area of up to 150 square metres. At least every million-plus city will have Haier presence, he said.
Tatarstan has proved to be an exception, three brand stores have already been opened here — in Kazan, Naberezhnye Chelny and Nizhnekamsk — during the "first wave" of building a sales network in 2018, the head of Haier explained. As it is known, the first own store in the test mode was opened in Naberezhnye Chelny, where a Haier plant is located.
"We were planning to open another store in Kazan. But for now, it remains in question," says Sun Zhenhua. "It all depends on the right platform.
Grasping Russia

The Chinese manufacturer intends to cover those cities where Haier is not yet present in the consumer market. He decided not to disclose the geography of the "coverage", noting that during the "first wave" of expansion, the Chinese brand's stores were opened, of course, in Moscow. We should add that negotiations were also held in St. Petersburg, Ufa, Yekaterinburg, and Rostov-on-Don.
Even then, it was assumed that Haier would open about 50 branded outlets by 2020. However, the Chinese manufacturer has slightly slowed down and is set to prolong the process of entering the Russian market. According to Haier's executive director in Russia, Sun Zhenhua, the task of launching 50 branded stores is not canceled, but this year they will be only 20.
"Generally, these stores will be on a long-term lease," he said. "In them, we sell 90 per cent of the goods produced in Naberezhnye Chelny. And 10 per cent are goods imported from China. This is a more high-tech product, its sales volume is less than the rest.
The companion of the buyer
The head of Haier positions its branded stores not as sales points but as platforms for consultants who would help the buyer navigate the features of Chinese technology.
"I would like to emphasize that we do not have a task to dramatically increase sales," he said in a conversation with the correspondent of Realnoe Vremya. "It's unrealistic [now]. We do not set goals for our own stores to sell as much as possible."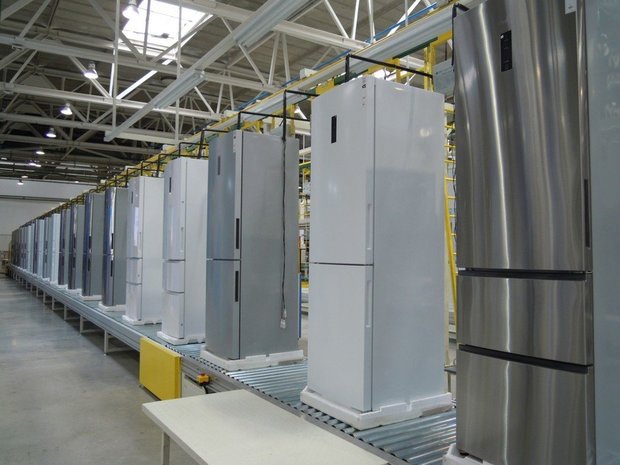 The concept of developing Haier brand stores, according to him, is to "improve communication with consumers, get feedback". "These are centres for researching the shopping experience, for improving communication with consumers in the future," Sun Zhenhua described the targets. The company itself previously said that new items that would not appear in the retail network of retailers will come up for sale here.

At the same time, the company will continue to ship mass products produced in Naberezhnye Chelny to federal retail chains, Sun Zhenhua confirmed. They do not plan to refuse them. Moreover, they have remained Haier's main distribution partners in Russia for almost 10 years. Brand points do not create direct competition for them but maintain interest in the brand, the company explained.
Let us remind that Haier entered the Russian market of household appliances in 2007, and in April 2016 it began to produce refrigerators in Naberezhnye Chelny, after which a factory for assembling washing machines and televisions was launched.
"Haier is our largest investor. The corporation invested 5 billion rubles in Tatarstan: Haier Fridge — 2,2 billion rubles, Haier Laundry — 2,5 billion rubles, Haier Industry — 292 million rubles. In Naberezhnye Chelny, 745,000 Haier refrigerators, 35,000 washing machines, and 44,000 TVs were produced," said Talia Minullina, the head of the Investment Development Agency of the Republic of Tatarstan.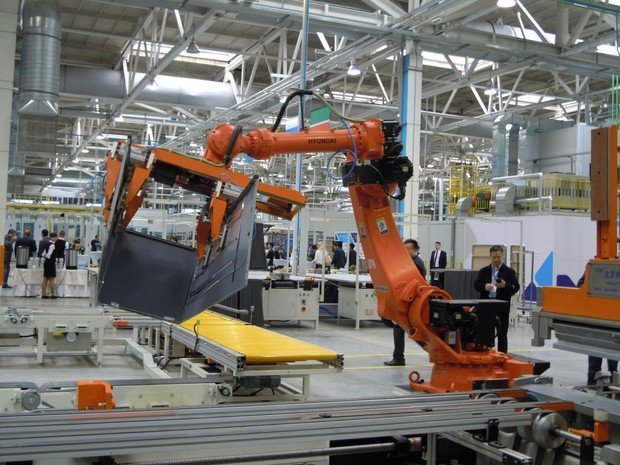 Using the traffic of federal retailers

However, we are not talking about standalone mono-brand stores. Haier preferred to "use" to the consumer traffic of federal retailers, renting their retail space under the zone of brand shops to highlight the brand from the general range of equipment, market participants explain. At the same time, they use their logistics and storage channels.
"They just distinguish their own brand to compete with other brands," said one of the participants in the market. "This way they are better represented in terms of other products. This is marketing. They brand the area where their products are sold.
Haier positions itself in the premium segment, so it can afford to create special zones in other people's areas. "This involves both the company itself and its regional partner. This gives an economic effect — everything that a person buys in this zone will be under their brand name," says the interlocutor of Realnoe Vremya. Market participants do not undertake to assess how much this opportunity can cost.
"This is a common and unoriginal method in marketing, but, as a rule, brand shops are not major sales channels," agrees Anton Guskov, the director for public relations at the Association of trading companies and manufacturers of electrical appliances (RATEK). — "This is a question of the image component. Many well-known brands use it to support mass sales, to increase brand awareness and loyalty to it."
"The cost of the image component of the Chinese manufacturer is minimal — about 150,000 rubles per point per month," calculated the head of A-Development real estate agency Murat Akhmerov.
However, Anton Guskov noted that the strategy of the Chinese manufacturer is modest: "Even if there is one brand shop in each city, this is quite restrained."
Tatarstan