Irek Zinnurov: "Why has the anti-Russian person joined WADA?"
Is the World Anti-Doping Agency turning into the world anti-Russian one?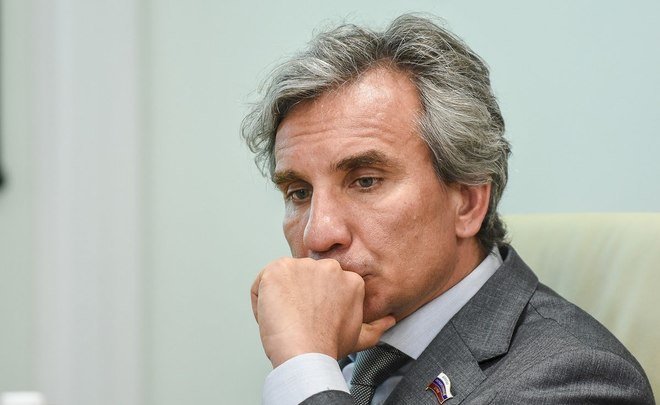 Ihor Zhdanov, ex-sports minister of Ukraine, became a member of the board of founders of WADA (World Anti-Doping Agency) who immediately stated he would fight for the further exclusion of Russia from world sport. In a column written for Realnoe Vremya, Deputy of the Russian State Duma, two-time Olympic medallist Irek Zinnurov is reflecting upon the strangeness of this choice.
Will Zhdanov fight for clean athletes or against Russia?
The special European Committee for WADA recommended Zhdanov to be elected as a board member on 11 September. His candidacy was officially approved with a margin of one vote on 23 October.
"It is not only my personal victory — it is the victory of our entire sports community because a representative of Ukraine has been elected to WADA for the first time in history. On this post, I will fight for clean athletes rights, for fair attitude to all the countries, for stricter responsibility for use of doping, for the further exclusion of Russia from world sport, which forces athletes to use banned substances at the state level and substitutes their samples.
Thanks for the help and cooperation to everyone involved in this victory," Zhdanov wrote on his Facebook account.
"…To fight for clean athletes rights…," "…for fair attitude to all the countries," "for stricter responsibility for use of doping", "for the further exclusion of Russia from world sport, which forces athletes to use banned substances at the state level and substitutes their samples". Why are these four clauses in one line? I am ready to sign off on the first three clauses, but how can a person who has been just appointed on such an important post give the fight with a specific country pride of place without any foundation for this statement? It seems to me that it is time to introduce a new term anti-Russianism and put it in line with such famous terms as, for instance, racism, sexism. In my opinion, a person can't urge to a fight against a country that's also a full member of this organisation, moreover, if this person comes to work in an international organisation.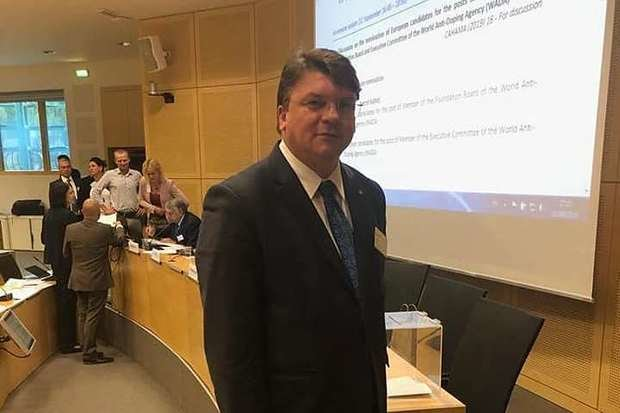 My colleague in the State Duma Dmitry Svischev, a member of the specialised committee for physical culture and sport, gave a balanced assessment of the new WADA members words:
"It is wrong to start one's career with contradictory statements. He goes to WADA already representing himself as an outspoken opponent of Russian sport. Might he choose if he goes there to fight for clean athletes or against Russia… WADA hasn't made its decisions public so far, functionaries are very restrained now, and we can sue Zhdanov if he is making such statements. It isn't ethical."
Who is Mr Zhdanov?
There is a question here: who is, in fact, this character whose candidacy the special European Committee for WADA recommended to the Board of Founders on 11 September and was officially approved last week?
He has been the minister of sport of Ukraine in the last five years. Previously, this person wasn't noticed in any sports activity, while he came to the government as an active participant of Euromaidan — he was its commandant and then a volunteer in an armed conflict in the east of Ukraine.
On 2 December 2014, Zhdanov joined the new government of Ukraine and occupied the post of minister of youth and sport. A year and a half later, on 14 April 2016, the government was removed, but Zhdanov retained his post. The former minister didn't join the current government of Ukraine formed by new President of the country Volodymyr Zelensky, but as it turns out, he wasn't thrown in the dustbin of history but began a new, already international career.
It is bare facts of his biography that have specific cases behind that cant be called outstanding. Let's start with the latest. In early 2019, Zhdanov didn't send athletes from Ukraine to the Winter Universiade having forbidden them to perform in Krasnoyarsk even as neutral athletes: the minister threatened them with repressions for this. "Nobody will certainly go to the Universiade. Perhaps, somebody will go under a neutral flag, but we will sort it out with these athletes later, Zhdanov promised then. Neither will we finance members of the national team who want to compete in Russia. I won't urge to sign orders about their participation in these competitions, and these competitions won't be included in the unified competition plan. They won't bring titles and be official."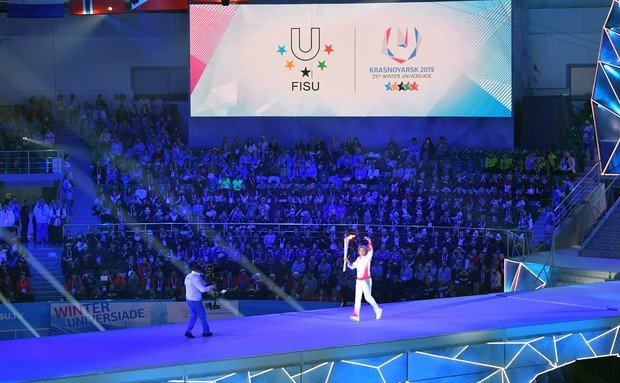 A year earlier, the minister of sport of Ukraine initiated the refusal of his athletes of the participation in all tournaments held in Russia and started with biathletes who missed the World Cup stage in Tyumen.
Such a one-man boycott seems to be a story forgotten since the 80s. But I would like to remind that having boycotted even the Olympics in Los Angeles in 1984, the USSR (our common homeland with Mr Zhdanov) anyway gave its athletes a chance to compete in the Friendship Cup where nine countries of the Soviet bloc that also ignored the Olympic Games participated. Not sending athletes to important competitions and not giving them other opportunities to compete instead, a person announces the so-called professional ban.
Loose tongue
Zhdanov has expressed his hatred to our country throughout his service as the head of the sports ministry not only in deeds but also in word without fail. Russia must be strictly and inevitably punished for the organised criminal activity aimed to use doping, falsify samples, disrupt the authority of international competitions and basic principles of the Olympic movement, it was Zhdanovs reaction to the permission to Russian athletes to compete at the Olympics in 2018 under a neutral flag.
Zhdanov's rhetoric about the neighbouring country was completely unclear then. He seemed to have other things to do: the necessity to develop sport inside his country whose results were rapidly falling down was plain to see. The football team of Ukraine at Euro 2016 didn't score a point and was first to lose any chance to get to the playoff. Meanwhile, the head of the ministry of sport of the country was spending all his energy on fiery tweets where he was glad about misfortunes of the team Russia in the match against Slovakia.
In the 2016 Olympics unofficial ranking in Rio, Ukraine turned out 31st with 11 medals. While in London it had 19 medals and the 14th position. What measures did Zhdanov take then? He comforted himself and his compatriots saying that their medals were stolen. Russians stole a gold in Graeco-Roman wrestling, judges stole a gold in gymnastics and a bronze in synchronised swimming. By the way, representatives of Japan were ahead of the Ukrainians in the last two cases, but Zhdanov doesn't accuse them of theft. Unlike the Russians, of course. His comment after the wrestling final where Ukrainian Belenyuk lost to Ukrainian Chakvetadze was especially noteworthy: "I think Zhan has been robbed the worthy Olympic gold. I personally talked with him by phone and afterwards. Zhan Belenyuk is a real champion for us!" Though the score of the final 9-2 in favour of Russia unlikely allows speaking about the stolen gold.

Ukrainian vice-champion in Rio Oleg Vernyayev said in one of his interviews that Russia offered him a salary of $5,000, a flat and car for his transition to its squad, but he stayed true to his homeland. And this is worthy of respect as well as the gymnast's complaints about a low salary and bad training conditions are worthy of attention.
What did head of the Ministry of Sport of Ukraine Ihor Zhdanov do? He issued a decree that Ukrainian athletes shouldn't talk with the Russian mass media. Here it might seem that they better care about the best, so patriotic athletes, and the latter should be given the right to decide for themselves who they should talk with and what comments they should give after performances.
Todays Ukraine gives way even to Tatarstan
In spring Realnoe Vremya published a report that analysed the state of affairs in sport in Ukraine and provided a comparative analysis with Tatarstan. I will allow myself to cite it:
The number of teams from Ukraine in the USSR high leagues is countless, it is a legion. I personally played in one of them, the Sports Club of the Red Banner Black Sea Fleet from Sevastopol, which then represented Soviet Ukraine. And the number of trophies Ukrainian teams won in USSR championships exceeded dozens. Ukraine and Tataria were incomparable. And now?
For instance, European trophies. In the USSR, teams from Ukraine won European cups in different sports 22 times — in handball, volleyball and football. Modern-day Ukraine has three, teams from Tatarstan have 16 European trophies.
It is noteworthy that the new minister of sport — Vladimir Leonov — arrived in our republic five years ago too. Even it is incorrect to compare the results of one republic and the whole country, it is anyway understandable that Tatarstan will win in this comparison. At the Olympics in Pyeongchang, we won three medals against one Ukrainian. Only Kazan holds big international competitions that whole Ukraine does. Even if we look at my favourite water polo, one can see a huge difference, and here I want to cite the evaluation of my colleague from Sintez, Kiyv-born Andrey Belofastov:
Everything is very bad in water polo there. Everything is in a sad state, to put it mildly. There are neither financial infrastructure nor resources, there aren't the same swimming pools, it is impossible to have a full-fledged training process. Ukraine simply doesn't have conditions to develop our sport. And it is sad because its development in Soviet Ukraine was very successful.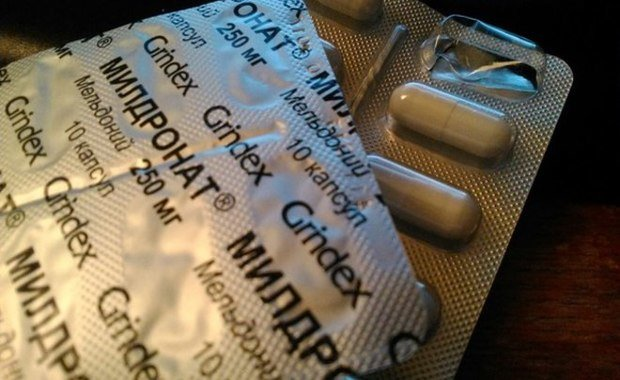 Why don't IOC and WADA committee have Russians?
I welcome the firm decision of the IOC, I consider it fair punishment of Russia that got the use of doping and protection of this anti-sport activity to the state level. The Olympic Games have no room for the team Russia, the Olympic Committee of Russia, sports functionaries of Russia who violated Olympic values. It is a good signal that proves a real process of a purge of international sport and the Olympic movement of abuse, Zhdanov says.
Perhaps wasn't it Russia that violated Olympic values but Russophobia harmed somebody's brain? Throwing stones at others the ex-sports minister of Ukraine preferred to keep living in a glass house. Meanwhile, three Ukrainian wrestlers and two biathletes were implicated in the meldonium scandal. Ukraine ranked fifth in the anti-rating of countries whose field and track athletes were caught in doping. There were found 15 Ukrainian athletes who were caught using doping when this data was made public. And it is the cases that took place already under Zhdanov.
When studying the history of sport in Ukraine, which finally have fallen out of the world elite, whose successes are reducing in arithmetic progression, while the problems with doping can't be called resolved, the new appointment of Zhdanov, which can't be helped but called as promotion, surprises more and more. Zhdanov's position that he named clear and consecutive in one of his interviews seems to me the only explanation to this appointment: Due to the wild and mass abuse of doping, Russia must be revoked the right to host all international competitions.
In conclusion, I want to ask a question: why isn't Russia represented in different committees that are subordinate to the IOC, including WADA? In case of same Zhdanov, I don't see any achievements in either sport or fight against doping. Nevertheless, the person got to such a high post and is getting ready to punish our sport. Doesn't Russia have functionaries or great athletes who retired who deserve to work for the good of the sports industry, not destroy its conceptual foundation such as sport outside politics, what founder of the Olympic movement Pierre de Coubertin aspired to?