Weather in depression: will cold August change for warm September?
Cyclones continue attacking the republic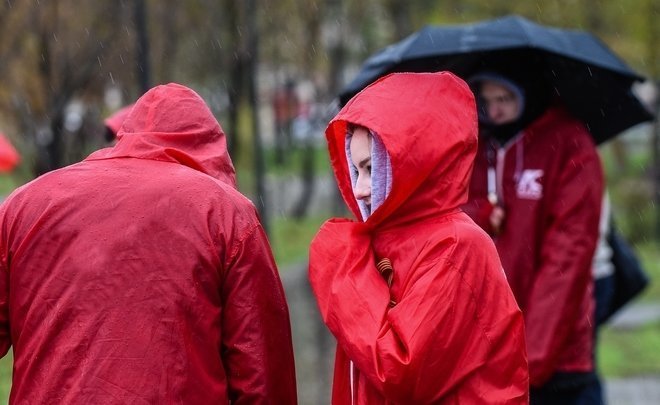 Although the weather outside our window is rainy and will remain so for at least another 10 days, this July has been the hottest in history of observations, head of the Department of Meteorology, Climatology and Ecology of Atmosphere at KFU, Professor Yury Perevedentsev told journalists. The Volga region is in the trough of low pressure, while Western Europe turns out at the edge of the anticyclone, which explains the heat wave above 40 degrees. It seems that the cold summer will keep on, though weather forecasters had promised compensation for cold June and July in August — now a warm spell is forecasted in September only. More is in Realnoe Vremya's report.
"This depression isn't going to disappear soon"
The peculiarities of the weather this year are conditioned by a contrast between Western Europe where there is a heatwave and the East to which our republic can be attached. These contrasts create such a temperature background, precipitations — everything is relative, Yury Perevedentsev began:
"If we look from the West to the East now, there is a drought in Canada now. Western Europe is having constant temperature records: 40 degrees in England, 43 degrees of heat in France, Italy, Germany and so on. The picture on our territory is contrary. It is explained by the way circulation works in the atmosphere.
If there is a heatwave in Europe — the crest of anticyclone — we have a trough — an area of low pressure. Such contrasts create cyclones, and they always go towards us. Look, we had low pressure throughout July. If we go further to the East, it is hot. At the same time, Outer Manchuria is flooded, there is heavy precipitation. There is no equal distribution anywhere. Nevertheless, the cyclones don't include the whole republic but only its southern part, so there is a deficit of precipitation," the speaker explained.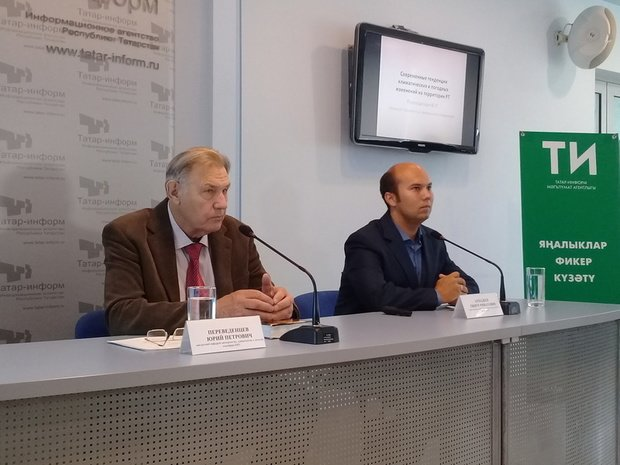 "We have had depression now — closed isobar. This depression isn't going to leave our territory soon, though we are lucky to a certain degree: we are in its southern periphery. The main anomalous cold weather is in the northwest."
June in Tatarstan was above average, but with a deficit of precipitation, July was by 1,5 degrees below average, there was a lack of precipitation as well. "Temperature must be about 21 degrees, while actually it is some 19 degrees. June has been the hottest in history of observations around the world, that's to say, in the least 180 years. And the same fate awaits July — it will be very hot."
According to Perevedentsev, spring comes earlier, while autumn does later, the vegetation period increases, the number of dangerous occurrences rises — it is a consequence of global warming. "Kazan keeps up with the rest of the world, and about 37% of what is happening to global warming is transmitted to us. But that's not all, we have our own specifics. If we are talking about the Volga region, we will detect a rise in temperature at the beginning of this millennium by 1,5 degrees — the minimum temperature has gone up, it has suddenly risen from 0,5 to 3,5 degrees."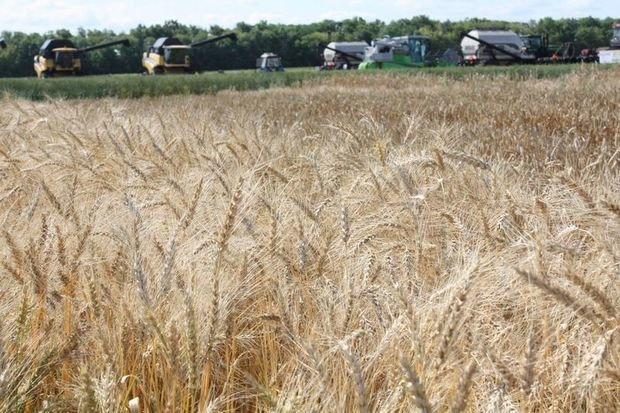 "Now we are pinning our hopes on September"
According to the forecast of the Russian Meteorological Centre, August must be hot, the professor reminded. But corrections appeared: "Temperature in August in the Volga region is expected to be below average", he sighed. "Now we are pinning our hopes on September."
The forecast for the next seven days shows precipitation and low temperature, the anomaly can total 5-7, even 8 degrees of the average daily temperature, which is 21 degrees. The first decade of August in general will be cold and rainy. Perevedentsev showed a map: "The big blue spot [low-pressure area] blocks Baltic states, partly the West and is going to the East.
Such a forecast is made until 9 August. If we orient to the forecast of the Russian Meteorological Centre, we can't expect warm weather".
The average years-long monthly temperature in the last 30 years is 17-18 degrees. There must be less precipitation than in July — the biggest amount of precipitation was in July, there will be some 60 mm. By the way, the precipitation rate this July was 50 mm.
"According to the first decade, which will be obviously below average by some two degrees. It is dangerous to say three because that July that we don't like is two degrees below average. <…> Spring had three degrees above average. There must be compensation somewhere. There is no sudden change now — we need the crest, then it will be raining in Western Europe," he added.
Perevedentsev stressed that this weather isn't something off the wall for nature — there is no drought "like in 2010 when the shortage of crop harvest was about 60%".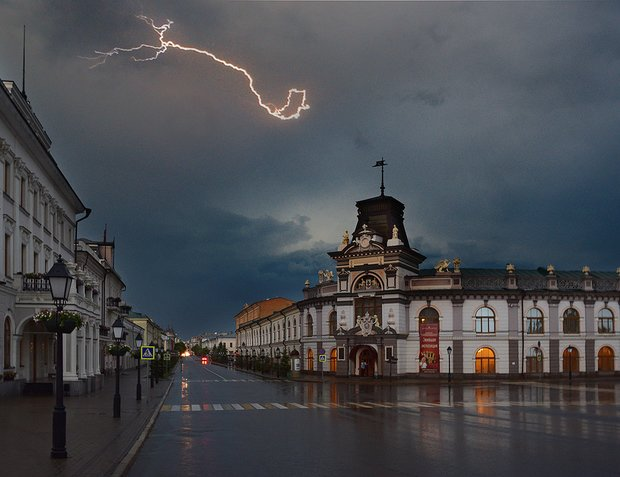 There are prerequisites for heavy rains and strong winds in August, Perevedentsev noted. According to the forecast of the Meteorological Centre in September, the temperature slightly above average is expected because of the spring. "The circulatory factory rules weather this year. If we had an anticyclone, we wouldn't have clouds, we would have hot weather. But as cyclones constantly come here, the weather is gloomy. Now there is such depression, it isn't going to disappear soon. This is why we can't count on this week for sure," the speaker told Realnoe Vremya.
Tatarstan