How Tatars and Bashkirs to celebrate Sabantuy in Geneva
War veterans are going to be remembered and tickets to plays of fashion historian Aleksandr Vasilyev will be raffled at the "plough feast" in Switzerland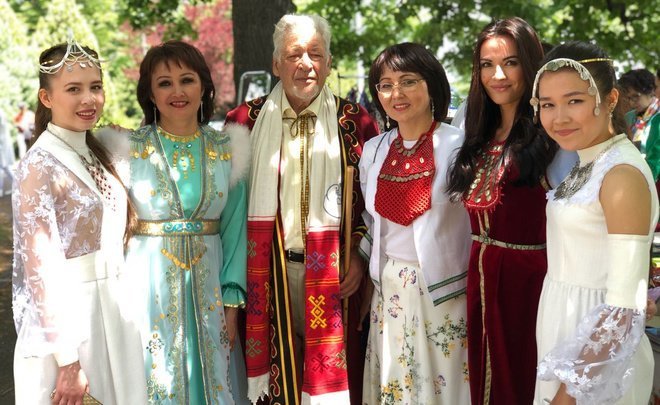 The main holiday of the Tatars and Bashkirs is on Saturday in Geneva. At least 500 guests and participants are expected here. Kuresh wrestling, sack race, national meals — all these part and parcel will be here too. Of course, interesting prizes will be given. More about the holiday in the heart of Europe is in Realnoe Vremya's material.
Plough feast on mourning day
Sabantuy will be in Geneva on 22 June. It will be located in the traditional place — in Parc Marignac. The "plough feast" will have speak three languages — first of all, Tatar and Bashkir and then Russian and French. Yuldash Association of the Tatars and Bashkirs of Switzerland is the organiser of Sabantuy. The Embassy of Russia to Switzerland, governments of Tatarstan and Bashkortostan, the Kazan tourist information centre also render assistance. The organisations Dance like Nuriyev, Buratino, Kapitoshka, Russian House, Crimson Sails, Blue Bird, Ivouchkа, Russian Riviera and From Lake Baikal to Leman associations annually support the Tatar-Bashkir diaspora in holding this holiday.
Considering that the Great Patriotic War began on 22 June 1941, the first part of the programme will be dedicated to dead war veterans.
Honoured artists of the Republic of Tatarstan, the Fayzi Gaskarov folk dance company (Bashkiria), winner of international music competitions Kamilla Zilyaliyeva are expected among guests. The concert programme includes both artists who will come from Russia and local Swiss and neighbouring France, Yuldash association said.
The sports programme will also be busy. There are competitions for adults and children for those who want to test their power and show prowess. Of course, kuresh belt wrestling is given pride of place here, which, as the organisers assure, is similar to the Swiss national wrestling. And the strongest man will be chosen here. There will also be a pillow fight, suck race and other entertainments.
Guests will be able to treat themselves to national dishes. They will be offered traditional chuck-chuck, Bashkir honey, belyash, shashlik and pilaf.
Monoplay by famous stylist as gift
It should be noted that Sabantuy has been held in Geneva for the fourth year in a row. And more and more participants gather on the site each time. Over 500 people came to the festival in 2018. Consul, Adviser to the Consulate General of the Russian Federation to Geneva Dmitry Repkov gave a welcome speech. Vice Permanent Ambassador of the Russian Federation to the UN Aleksandr Alimov became another honourable guest of the holiday. By the way, Aybulat Yanturin from Bashkiria living in London became the strongest man of Sabantuy then.
Moreover, not only guests from Switzerland's cantons and Russian regions (first of all, Tatarstan and Bashkortostan) but also Great Britain, Italy, Germany, France, Spain, Belgium, Romania, Moldova arrived here.
The number of guests expected this year isn't lower. And the organisers are preparing a fair where one can purchase ethnic-style national adornments, hats, traditional dishes, souvenirs and treats of the Tatars and Bashkirs. Moreover, tickets to monoplays of famous fashion historian Aleksandr Vasilyev Secrets of Fashion Houses, which will be in Zurich and Geneva in October, will be raffled.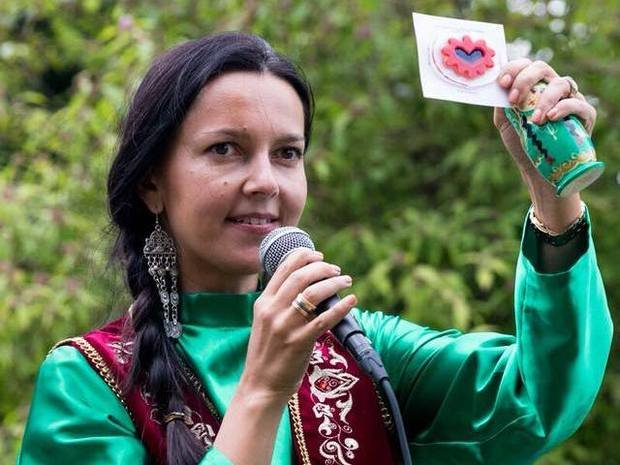 "We make new contacts"
As the organisers note, "for people who live outside their home country, Sabantuy is more than a holiday after spring sowing". It is an opportunity to conserve the national culture. Yuldash association wants to familiarise the Russian-speaking community of Switzerland and neighbouring countries with the culture of the Tatars, Bashkirs, their traditions through the "plough feast".
"For us, Tatars and Bashkirs, it is a place where we meet, talk, find a big number of friends, make new contacts. The mentality is different, and it is sometimes hard to establish relationships when moving abroad. And here we, people with a similar mentality, find each other," head of Yuldash association Regina Schegoleva told Realnoe Vremya's correspondent.
We should note that two brotherly people — Tatars and Bashkirs — often stand together abroad.
"We have nothing to share out," our interlocutor stresses. "We are all brothers and sisters, the languages and traditions are similar. And we make the holiday together. When Tatarstan President Rustam Minnikhanov arrived, both Tatars and Bashkirs were at the meeting. He said we did a good job and should unite. And we complement each other, thus enriching our culture and introduce it to others."
We will remind that Tatarstan President Rustam Minnikhanov went to Geneva last year. Then he met with local Tatars and Bashkirs. Realnoe Vremya already wrote about this visit in detail. By estimates, over 150 Tatars and Bashkirs constantly live in Switzerland.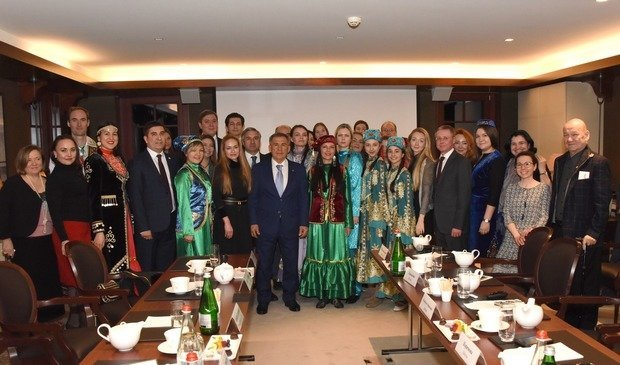 Sabantuy is held in many Russian regions and abroad. Together with Federal Sabantuy, which has been in Novosibirsk this year, Tatars also hold it in Europe. So the all-European Sabantuy has recently been in Estonia (Tallinn). World-scale holidays were previously in France, Germany, Great Britain and France. Local holidays are held in many places of the globe where Tatars and Bashkirs live compactly.