International panorama: sanctions against Iran, 'Libyan model' for DPRC and bid for Nord Stream 2
Former Soviet diplomat Yulduz Khaliullin about the absence of stability in the world. Series 17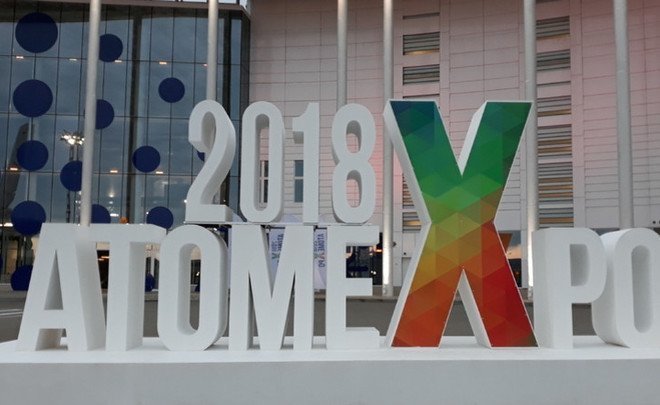 Soviet and Russian diplomat Yulduz Khaliullin dedicated his next column in Realnoe Vremya to the events taking place in the Middle East, on the Korean peninsula and in Russia. Our columnist is talking about new sanctions against Iran, statements of US officials about North Korea and ''Nuclear Davos'' in Sochi.
New sanctions for Iran
The official exit of the USA from the nuclear deal with Iran has been the main topic in foreign affairs in the first half of May. Previously, Donald Trump had been lastingly advertising this issue, he discussed it with Macron and Merkel in Washington. But we don't know how this discussion was. Despite the warning of many world leaders not to do this, he made such a decision anyway.
It's the topic of the day. President of Iran Hassan Rouhani stated immediately the decision of the US president was a historic mistake, one couldn't trust America in any issue. Of course, this matter is exceptionally important for the Islamic republic. The most important thing for Iran is to avoid economic sanctions to get the main profit from oil and gas sale. This is why this matter was actively discussed by European leaders. They made a decision not to allow sanctions in trading affairs with Iran. There were negotiations of foreign ministers. Head of the Iranian Ministry of Foreign Affairs Mohammad Javad Zarif was in Moscow too.
It's important for Tehran to avoid new economic sanctions. In this respect, it was made a decision to reduce customs duties in trade with Iran at a summit of the Eurasian Economic Union, which includes Russia, Kazakhstan, Kyrgyzstan, Armenia, Belarus. The free trade principle with Tehran was initiated by Nursultan Nazarbayev.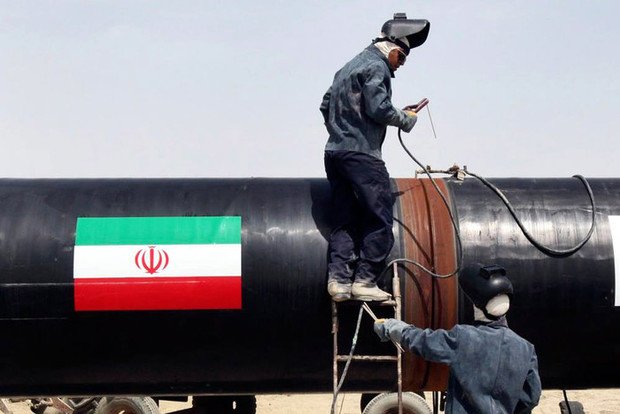 'Libyan scenario' for Korea
The trade war between the USA and Europe goes on too. Despite different promises to make some exceptions regarding the imposition of additional duties on European commodities, particularly steel and aluminium, Trump began to ask Berlin to refuse the participation in the construction of Nord Stream 2 gas pipeline. The American president says directly: if FRG refuses the construction of the gas main, he will maybe lift sanctions. It seems this matter was raised at the Sochi meeting with Angela Merkel and Vladimir Putin.
Of course, these events around Iran and the position of Washington will probably make a negative impact on negotiations and meeting of DPRC and US leaders scheduled in Singapore for 12 June. The US president's National Security Advisor John Bolton claimed in quite a contradictory way: the Libyan denuclearisation model could be applied to North Korea. Pyongyang refuses such a scenario, of course. This claim started to be criticised in the Korean press almost immediately. DPRC won't start talks on the union until existing problems between two Koreas are solved. Pyeongchang asks to stop joint military exercises of Seoul and Washington before the beginning of the talks in Singapore.
How to achieve denuclearisation on the Korean peninsula? Pyongyang and Washington go by different principles. If such a meeting takes place, one also can see a positive position of Beijing, Seoul, which took preventive measures in this area as well as partially Moscow and Tokyo.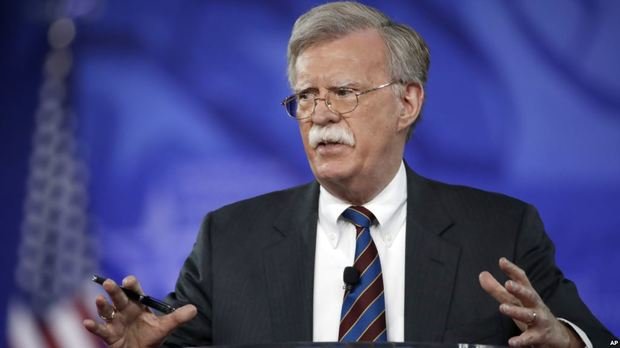 'Nuclear Davos'
Previously we talked about the ''Chinese Economic Davos'' ( ''Asian Davos''). But people around the world have recently started to talk about a ''Nuclear Davos''. The 10th jubilee AtomExpo ended in Sochi. Representatives of about 70 countries took part in it – from corporations linked with nuclear stations. Despite different negative moments with disasters in nuclear stations (including on Fukushima), nothing stopped the development of nuclear station units. According to this conference's data, 50 new nuclear energy units have been launched in the last 10 years. Another 59 are built in 17 countries.
Germany refused to develop nuclear power stations. Russia is building several energy units in China, India, Turkey. Bangladesh has recently agreed to build them. It's supposed that eco-friendly electricity generation in nuclear power stations will account for 15% of the world energy capacity by the middle of the 21 st century.
Curiously, according to the same data, the fleet of nuclear power stations has prevented an emission of 20bn tonnes of carbon dioxide into the atmosphere in the last 10 years. If this energy weren't generated in nuclear power stations but coal and other power stations, this would do notable damage to the environment.