To breed football players like horses
What people talked about at Economics of Football conference in Kazan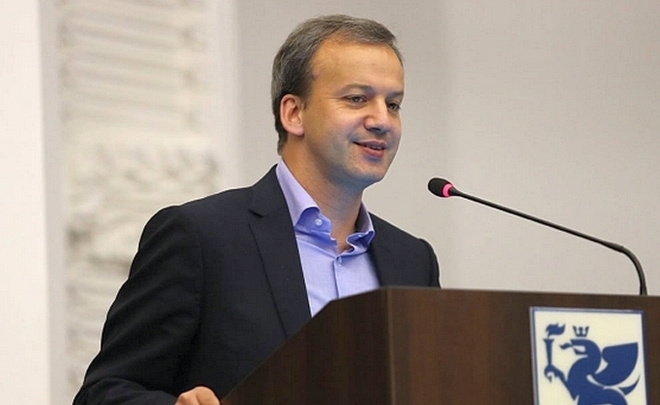 An international conference on the economics of football dedicated to the Confederations Cup taking place in Russia was held in Kazan on 23 June. Famous politicians and sports functionaries as well as football economists visited its opening. Realnoe Vremya's sports staff reports from the scene.
''Russia has football despite many jokes''
The international scientific conference on the economics of football was organised by three big educational establishments. Apart from Kazan Federal University where the event took place, High School of Economics and Russian Economic School promoted the idea. As a result, the meeting reached the international level and was dedicated to the Confederations Cup in Russia.
Federal VIPs were also going to support the status of the conference – Vice-Prime Minister Arkady Dvorkovich, Vice-Prime Minister and President of the Russian Football Union Vitaly Mutko and Director General of the 2018 WC Organising Committee Aleksey Sorokin. However, only the first of them arrived by the opening. So, Dvorkovich noted that in Russia sport did not have rivalry – it has ''socially important aspects of Russians' lives''.
''Economics of football is a subject that became part of our life but that has not become so in the country's research and analytic market. Russia has football despite many jokes and it competes with leading countries. But we perform quite decently, though without great successes. We consider football not only in this sense but also as a tool for economic and social development. The arrival of stars like Ronaldo, Sánchez, Vidal, best football players of the world allows to improve our country,'' the deputy prime minister told about the state of affairs in Russian football and its influence on the Russian's everyday life.
Then he afforded himself several jokes addressing different speakers. Deputy Prime Minister of Tatarstan Vasil Shaikhraziev claimed as one of the supervisors of horse racing in the republic he understands breeding of new selected species of horses takes much time. In answer to it, Dvorkovich said: ''In other words, it refers to football players as well as horses, right?'' which caused a burst of laughter in the hall.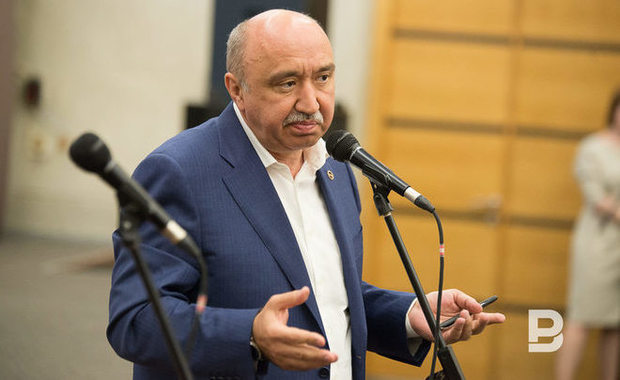 But he admonished rector of Kazan Federal University after he said that football is the cheapest sport – ''it is enough to have clothes, shoes and a ball''. Dvorkovich asked the speaker to make an amendment that in this case he meant ''a mass game, not competitions of professionals''.
Money takes a back seat
The Russian vice-prime minister especially noted the importance of money for Russian football. Dvorkovich said the statements about no sense in investing in sports infrastructure and maintenance of teams did not correspond to reality.
''There are many pseudo-experts who think these investments in construction of sports venues are non-refundable money. But it is not true. From our point of view, there is a feedback. Yes, not always within 1 year, within 3-5 years at times. Of course, it would be perfect if very sports venues were profitable, if they brought certain financial benefit as a heritage of big football competitions. Such examples are present in other countries and cities where it was possible to make it real. We should follow their example,'' Dvorkovich said.
He also mentioned financing of football clubs.
''Another thing is also important for the government, of course. Everybody perfectly understands and knows that football lives, first of all, by means of investments of the country and state companies. There are just several examples of private investments in Russian football. Same Spartak or Krasnodar of Mr Galitsky. But, anyway, the majority of Russian clubs are clubs financed by either regional budgets or state companies,'' the vice-prime minister noted. ''Of course, we want football to become more attractive for private investments. And an answer to this question has not been received yet right in Russia. It exists in other countries, but we don't have it,'' he noted.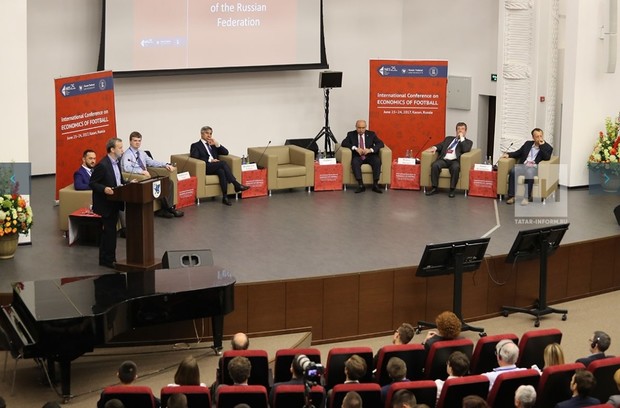 The vice-prime minister also talked about high salaries of athletes in team sports. In his opinion, they needed to do certain research here and place a salary cap:
''In the USA, in same NHL and NBA, the concept of a salary cap appeared a long time ago. We need to come to an agreement whether Russian football needs it.''
Sure, it already exists in our KHL, but in a less strict form. There is SKA and CSKA, others follow this cap, in general. We should understand that some clubs developed a lot due to that and already think about earning on their own.
Then the floor was given to speakers who were going to be lectors at the conference. One of them, Professor of The University of Chicago and High School of Economics Konstantin Sonin, told about non-profitability of football in Russia as business. At the same time, he noted leading clubs of the country have worked on this problem in recent years and successfully solve problems in financial fair play.
Sports