'Erdoğan's bluster is to compensate his calm inaction as a populist politician'
The political scientist is surprised at the exaggerated reaction of the media to the Turkish president's words about his plan to topple Assad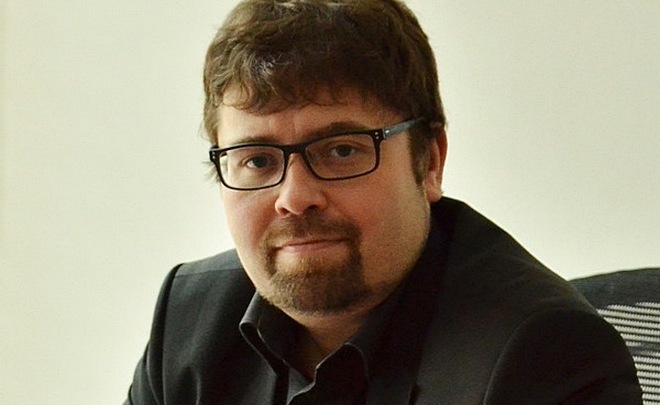 These days Turkish President Recep Tayyip Erdoğan shocked Moscow when he stated he was going to take Bashar Assad over. While experts (including our author Vsevolod Chaplin) guess what is behind the bluster of the Turkish president, political scientist and columnist of Realnoe Vremya is surprised how the media made the news a sensation. In his column, which was written for our online newspaper, he explains what goals Ankara is pursuing in this Syrian campaign.
Did Erdoğan really give Aleppo?
Erdoğan's statement to dethrone Bashar Assad in Syria was received almost like a sensation in Russia. It is quite strange. The Turkish president occupied the position during the early stage of the rebellion in Syria in 2011. It is the position he has defined now: Turkey is going to topple Assad. Even if on paper, but in this matter Erdoğan has a consistent stand. And it is one of the few cases when it is difficult to accuse him of hypocrisy.
It is obvious that the Turkish president remembered about his former friend Assad for a reason and did not say it heatedly. The successful offensive action of the Syrian forces with the help of Iranians, Hezbollah and the Russian Aerospace Forces in the key battle for Aleppo led to a considerable reduction of the area controlled by rebels. Turks' pompous Operation Euphrates Shield could not answer the aspirations of the besieged rebels in Aleppo – Turks did not break the blockade of Aleppo. And Erdoğan publicly said that Aleppo was not included in plans of Operation Euphrates Shield. Although, if the edge of the Turkish intervention had been aimed at the break of the blockade of Aleppo from the north, the rebels could have been saved. The Turkish president decided to announce the old thesis that Assad needed to be removed because there were open accusations made by some Syrian opposition supporters who complained that 'Erdoğan gave Aleppo'. Erdoğan's bluster is to compensate his calm inaction as a populist politician.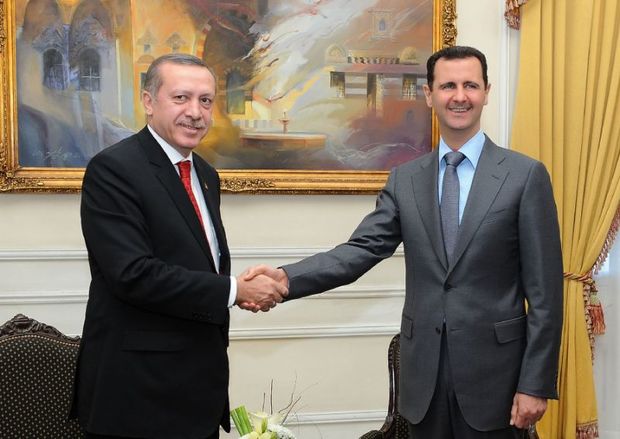 In chase of al-Bab
So why does he nothing and why doesn't he want to go to Aleppo? Erdoğan helped to topple Assad more than others. In my opinion, Erdoğan's behaviour confirms some analysts and journalists' suspicions about the presence of an agreement between Russia and Turkey on Syria. Erdoğan, according to his passivity regarding Aleppo, is performing his part of the deal – Turks did not go to help their allies in one of the largest cities of the country.
A recent strike of the Syrian Air Forces on Turkish positions near al-Bab when three Turkish militants died should not be forgotten. The prime minister of Turkey promised to take revenge. It is unlikely to satisfy the people. The Turkish administration needs to show some significant achievement in Syria, for example, to take away al-Bab from ISIS (Editor's Note: organisation banned in Russia). But Kurdish and Arab parts of the Syrian Democratic Forces who have indirect agreements with Assad are rushing there. If they leave Turks behind, it will harm Erdoğan's image.
Price of Turkish armistice with Moscow
We should understand the fact that the operation of the Turkish Armed Forces in Syria called Operation Euphrates Shield initially was not against ISIS or Assad but Kurds. Erdoğan's unwillingness to deal with the Kurdish military and political entity along his borders was the main reason to engage the Turkish army to Syria. By the way, Turkish militants did not want to enter Syria. Only after the 'strange coup' in July 2016, the Turkish Army frightened by repressions was ready to accept the Syrian adventure.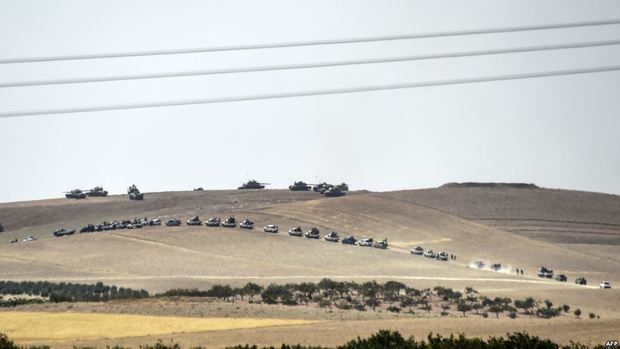 Formally, Operation Euphrates Shield is performed by joint efforts of the Free Syrian Army and Turkish Armed Forces. It is clear who wears the trousers in this campaign. Turks planned to take about an area of 5,000 square km under their control to create a buffer zone where they could relocate Syrian refugees who have been living in Turkey for a long time.
Disallowance of a united Syrian Kurdistan, buffer zone in northern Syria to return Syrian refugees, Assad in power, no movement of Turks to Aleppo. It seems it was the price of the Turkish armistice with Russia. If we take the expectations of Turkey of the Syrian rebellion in 2011 and those huge costs that Turkey had while trying to topple the Assad regime into account, we can say Erdoğan's Syrian policy has failed.