Prayers, dances and drums: Muaythai World Cup kicks off in Kazan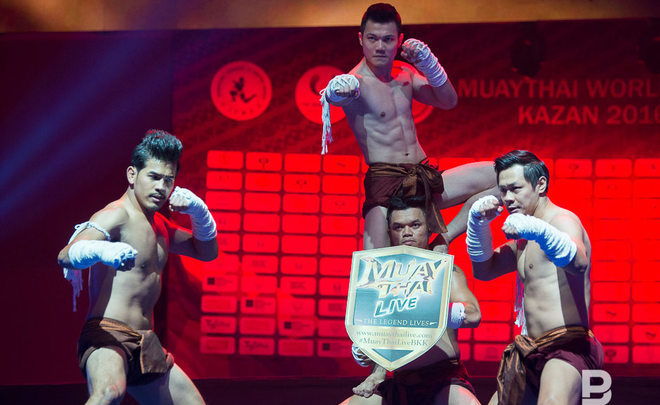 Muaythai World Cup started in Kazan on 22 November. The opening ceremony, exhibition show and first matches took places on the same day. Realnoe Vremya tells how the competition began.
Ancient history and late popularity
Muay Thai goes back to ancient times – several thousands of years ago. According to one of the versions, Muay Thai became a continuance of an ancient art called Muay Boran. It is a weapon-free combat. The style has a diverse arsenal of techniques and has a high organisation. Another version says that Muay Thai originated from combat art Krabi Krabong. Here the technique of the combat is based on a weapon. But Muay Thai uses some kicks and clinches that resemble Krabi Krabong much.
Thailand is a historical birthplace of Muay Thai. The popularity of the combat started to grow there in the 14 th century. At the same time Muay Thai started to form as a sport in its today's version. Muay Thai gained in worldwide popularity in the late 20th century when many Thai fighters started to win significant victories over kickboxers and karatekas.
Nowadays Muay Thai techniques are actively used by many fighters in different international competitions, including in Kazan TNA fights. Today the Netherlands who first started to study this combat technique in Europe, Russia and Armenia have the strongest schools except Thailand.
The most interesting thing is that fighters need to read a traditional prayer Wai Kru and perform a dance called Ram Muay before every match. The dance starts with slow circling the ring in a counter-clockwise direction. The fighter holds his right hand under the rope of the ring, stops at each corner, bows and touches the fence. Thais believe that the fighter cleans the ring from evil spirits and gives it its power this way. Then the fighter prays and bows three times.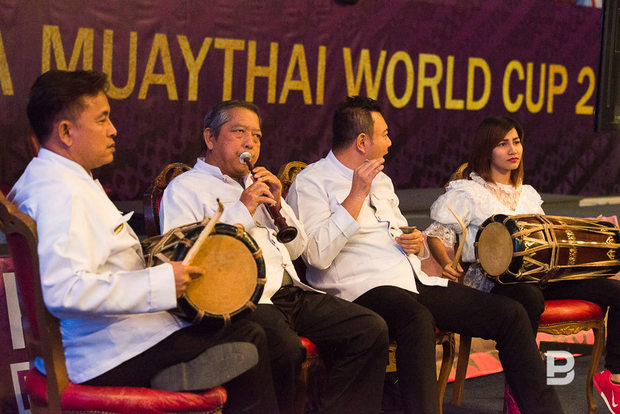 Every Muay Thai combat is accompanied on a music that sets the pace of the match. The orchestra has two drums, Javanese clarinet and metal cimbaloms. Thais think that music has a good impact on fights. It also cleans their mind from routine thoughts and helps to focus on the battle. The most curious thing is that the music is performed live in Muay Thai's homeland, while in competitions in the USA and Europe only records are used. It is pleasant that Kazan orients to the historical tradition, so it is also performing the composition live.
'Yes, we have just started our journey. I hope we will show ourselves via this tournament too'
Back to the capital of Tatarstan. A press conference with Minister of Youth Affairs and Sport of Tatarstan Vladimir Leonov, President of the Russian Muay Thai Federation Dmitry Butilin and Secretary General of the World Professional Muaythai Federation Stephen Fox was held one hour till the opening ceremony of the World Cup at Basket Hall.
A bit about the very competition. It is a qualifier on the eve of the World Games, which will be held on 20-30 July 2017 in Polish Wrocław. Only winners of this World Cup will get tickets to the competitions. All or nothing, so to speak.
Leonov noted the tightness of the sports schedule of Kazan in front of journalists.
'Actually, this week is so busy that I am confused about the events, which are many in Kazan. The Muaythai World Cup is the most important, of course. We are holding it at hospitable Basket Hall at breaks between basketball matches. We are preparing for the draw of the FIFA Confederation Cup, you know. So not only the boxing but a football elite will come to Kazan. There is a great amount of events that probably coincide. But we confirm our title of the sports capital of Russia. I thank the federation for such an opportunity to hold such a big competition here. I thank everyone who supported us. Yes, we have just started our journey. I hope we will shine via this tournament too.'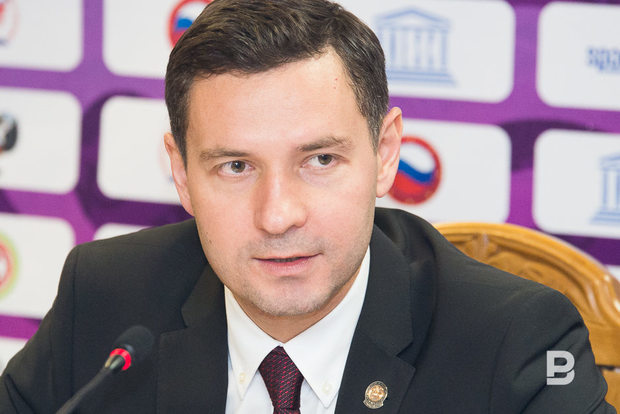 The minister of sport of Tatarstan also told about his attitude to Muay Thai and how foreign students got accustomed.
'It is a very interesting sport. We are glad that Mr Fox visited the competition. A real elite of Muay Thai from 20 countries and 200 participants came. It is a great honour for us. Fighters like the city despite the weather.'
By the way, a fighter from Tatarstan Marsel Valishin will participate in the World Cup. He will fight in 57 kg division.
'Muay Thai coincides with the 'inner essence' of Russians'
Butilin did not speak much and briefly told about the very World Cup and its importance to spectators. He stated that Muay Thai coincides with the 'inner essence' of Russians.
'I'm very glad that the competition is held in Kazan. It is only the second such a big event for Russia. The World Cup took place in Saint Petersburg in 2012. It is a very important competition both for us and Tatarstan. It is a great honour to have the World Cup in Kazan because the city hosted many sports competition. This time the Muay Thai World Cup is reigning. I hope there will be many spectators, and they will like our sport because Muay Thai is translated as 'free combat' or 'combat of freedom' for a reason. This sport coincides with the inner essence of Russian people and offers a great variety of active kick techniques.'
IFMA Secretary General Fox noted that Kazan and Tatarstan and Muay Thai suited each other just because they have a rich history and respect for traditions.
He said that Tatarstan, especially Kazan were known as an important city that hosted many international competitions like the Universiade and the FINA World Championships. When they started to discuss where to organise the tournament, they immediately chose Kazan. Mr Fox said Kazan and Tatarstan were a historical part of Russia. And their sport is a historical martial art. Muay Thai respects traditions. They knew that Russia was a great sports power, everyone liked sport. And their sport is based on respect for traditions. According to him, their sport doesn't have losers.
At the same time, Mr Fox mentioned doping, which is a painful topic for many Russians. The secretary general noted that Russian fighters did not use doping in the last 15 years.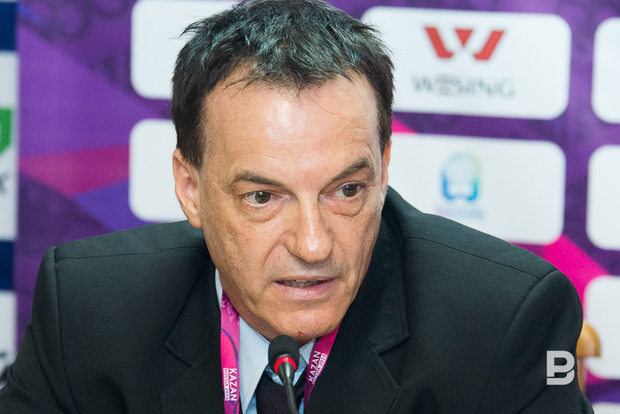 During his speech, Mr Fox presented Leonov a book about Muay Thai and hoped the minister of sport of Tatarstan would read it and Muay Thai would stop'irritating him'. Later IFMA secretary general of was given a tubeteyka.
The official part of the colourful opening ceremony ended. Naturally, the Tatarstan colour was present. But the ceremony began with an exhibition show performed by guardians of Muay Thai traditions – fighters from Thailand. The organisers also paid homage to King of Thailand Bhumibol Adulyadej who ruled the country from 1946. The change of the ruler was a great loss for all the people. This is why even in Kazan people pay him silent tribute. Athletes, coaches and referees took oaths by the end of the official part. The cup has started! Let's support Russian athletes!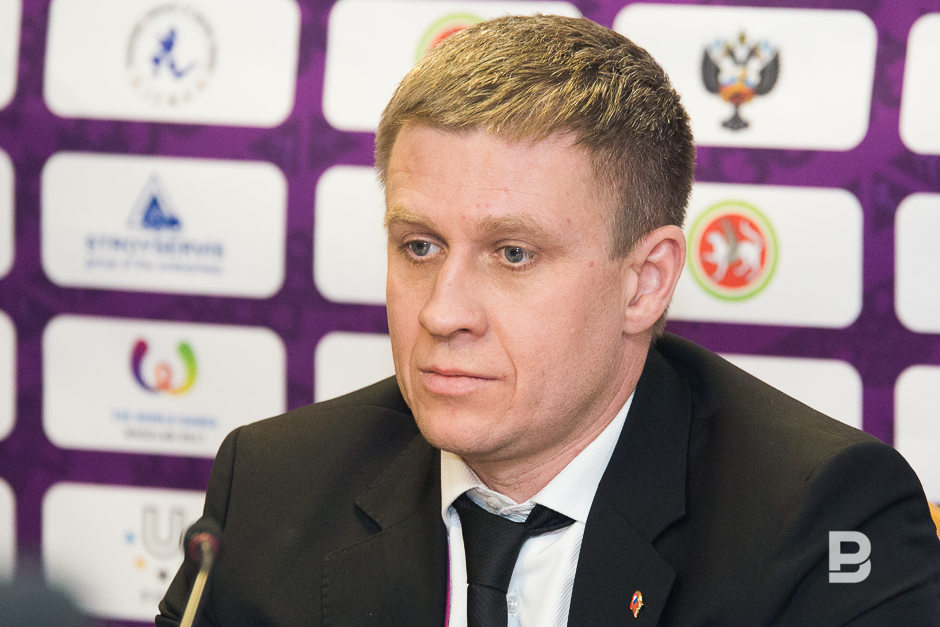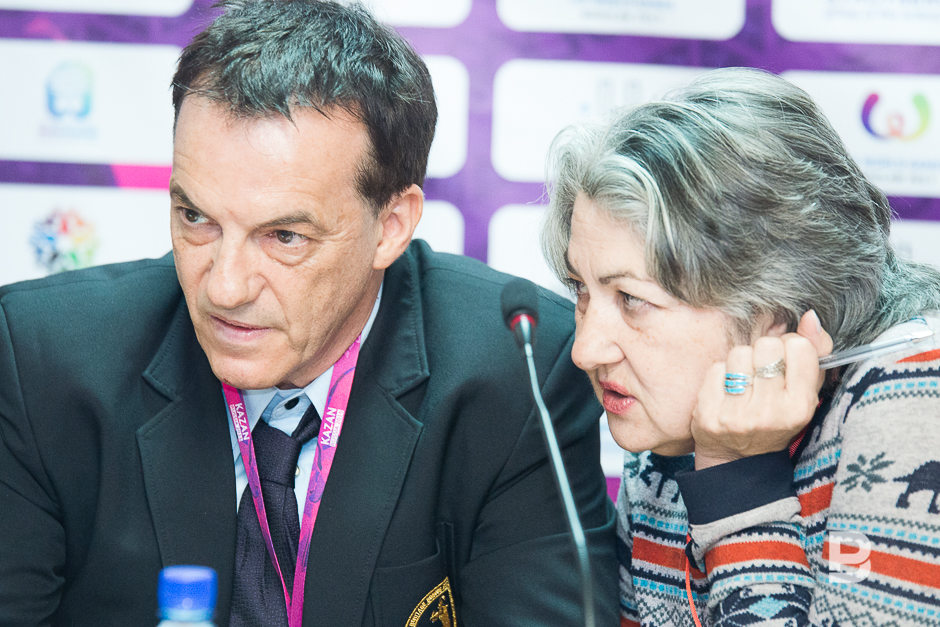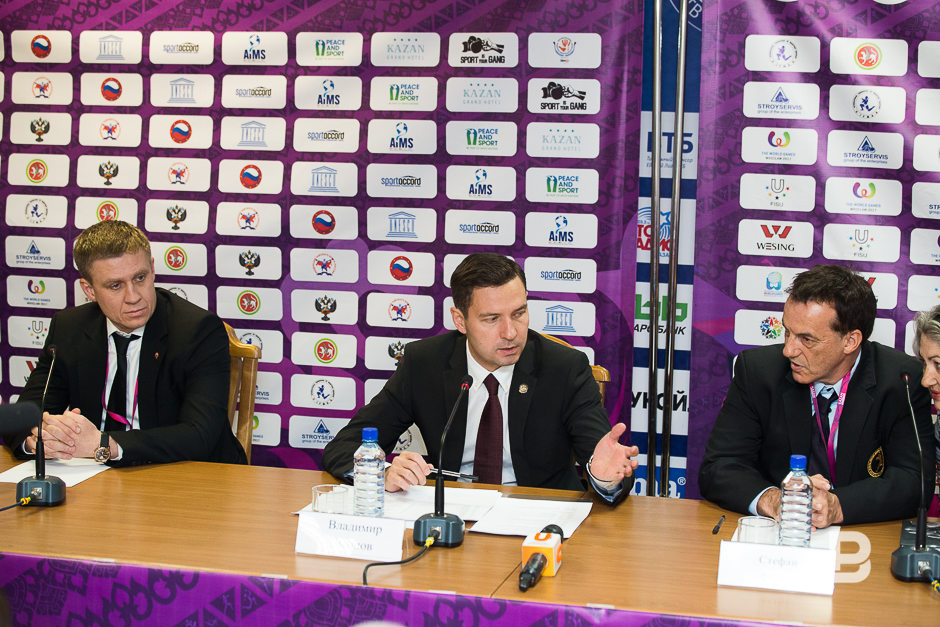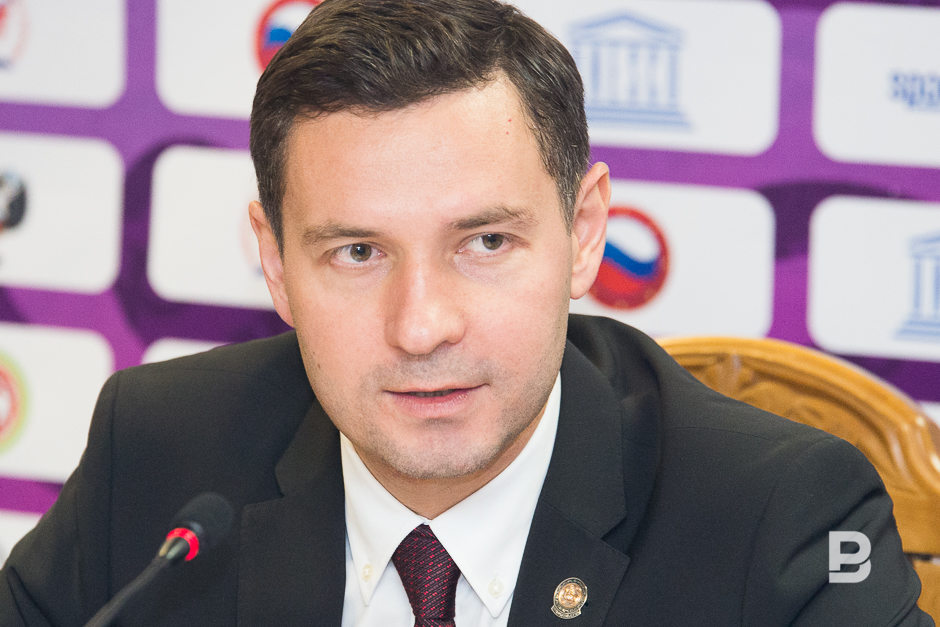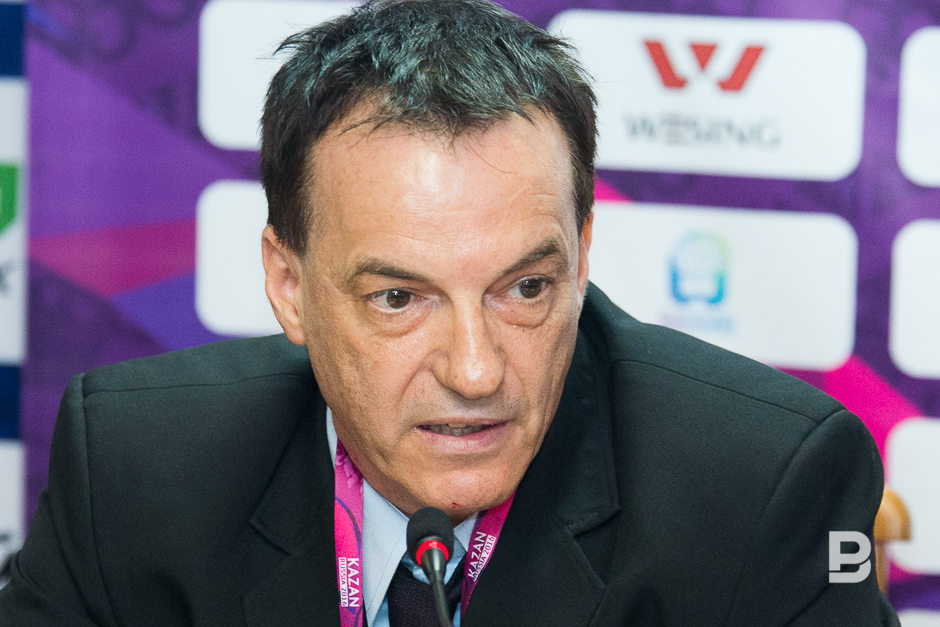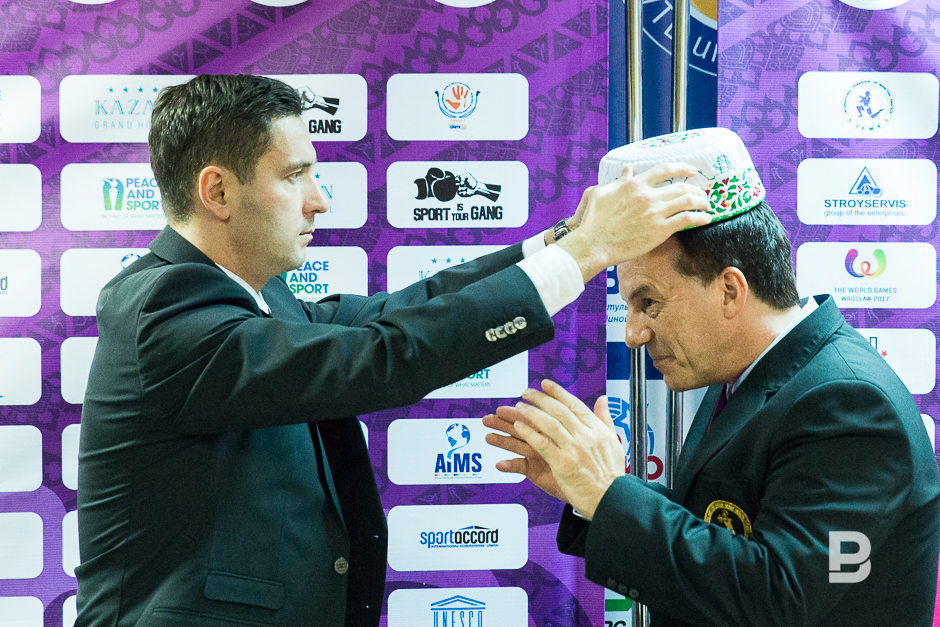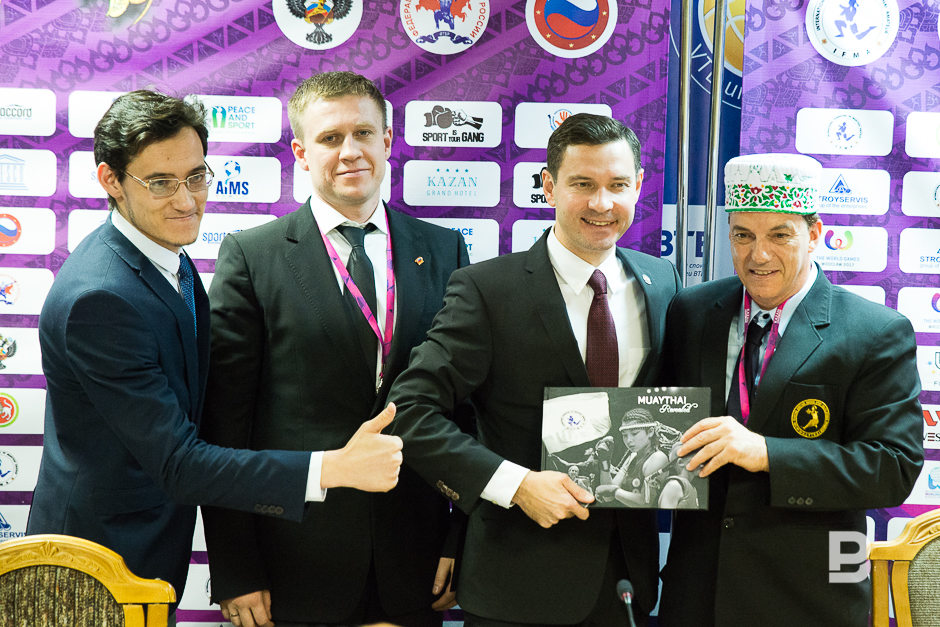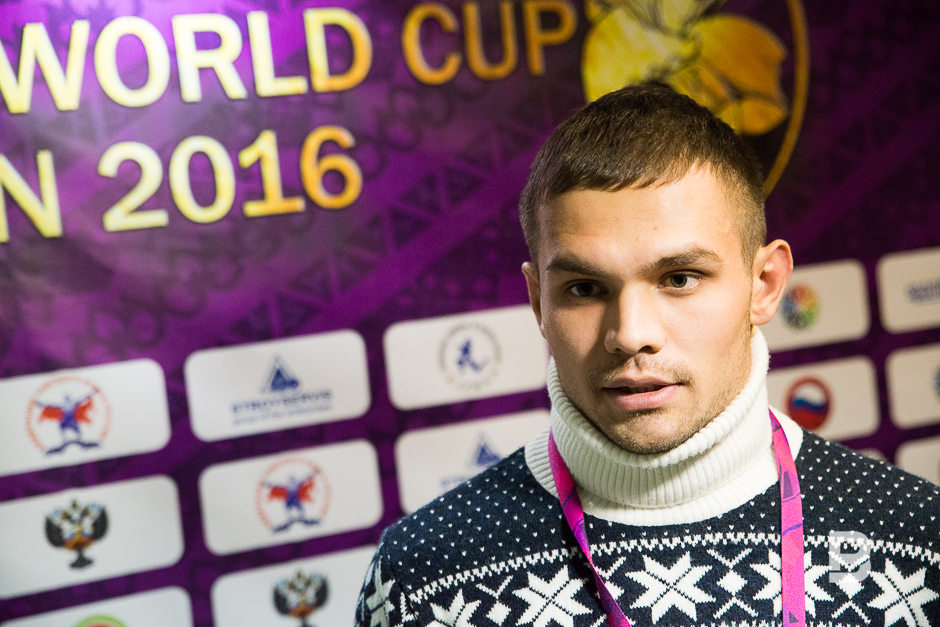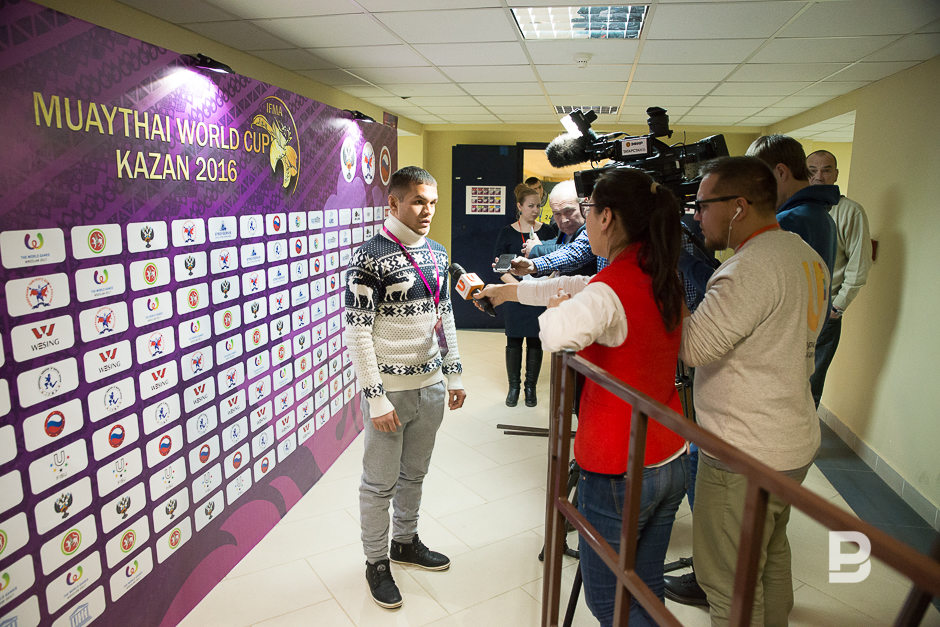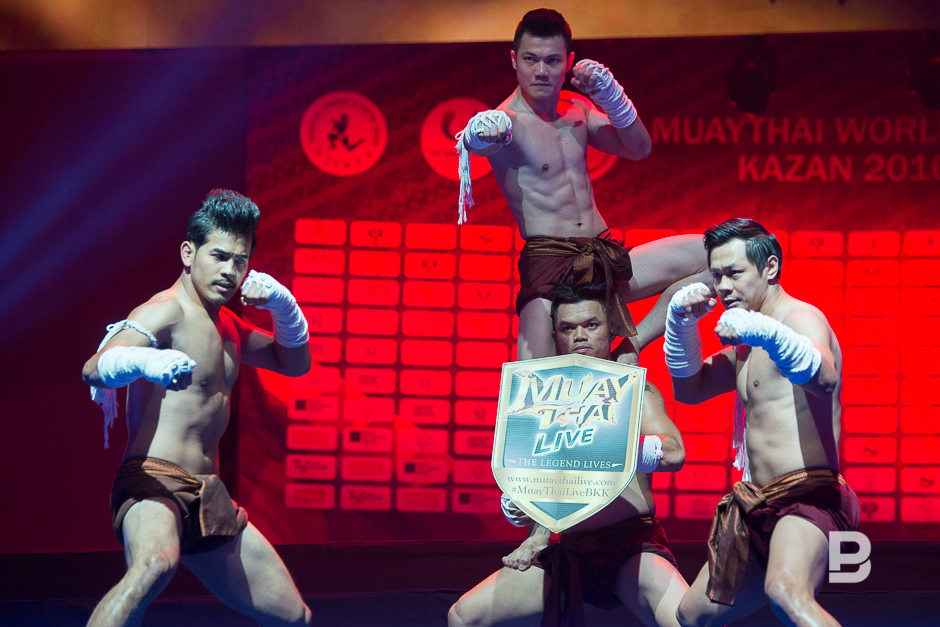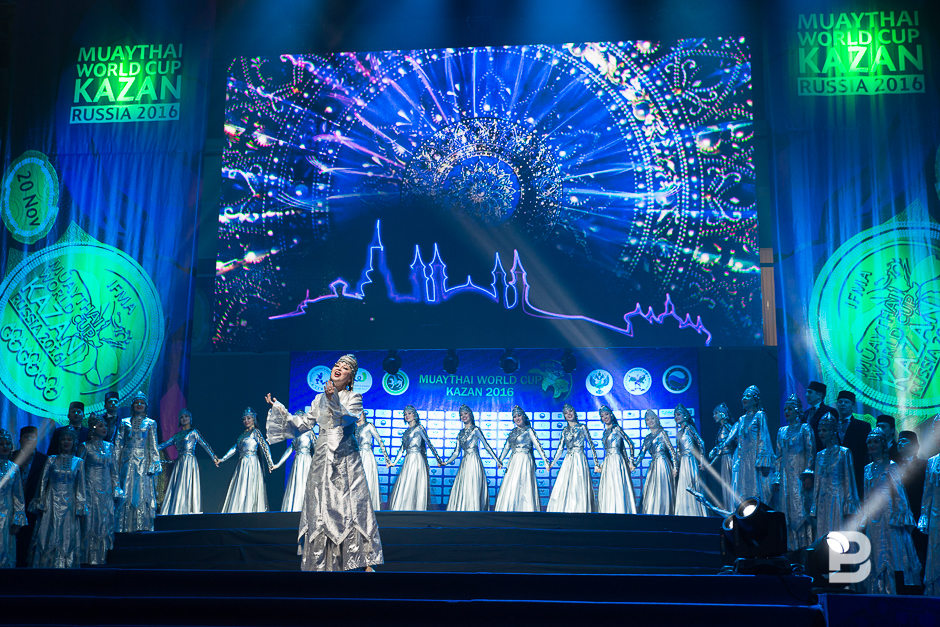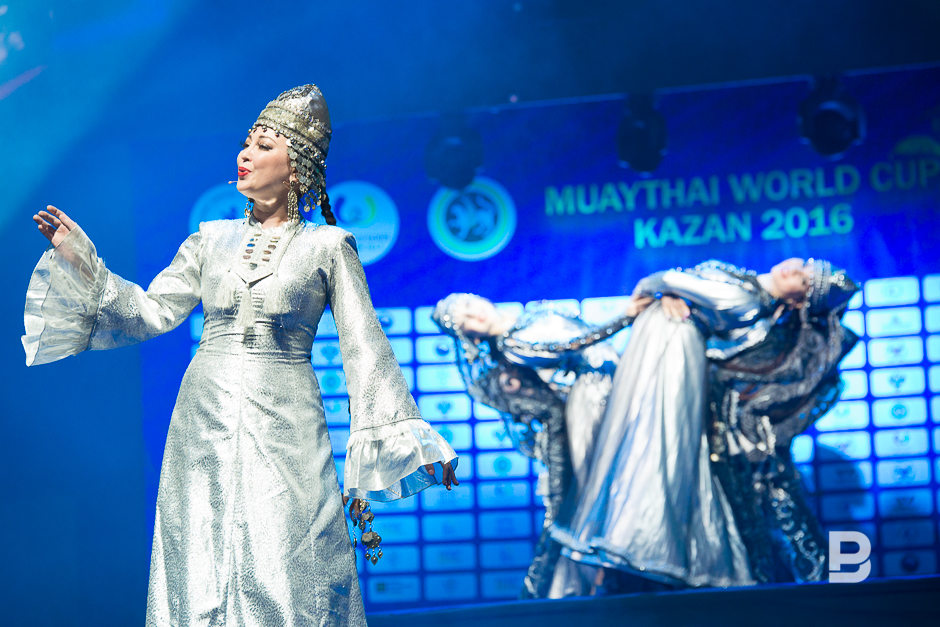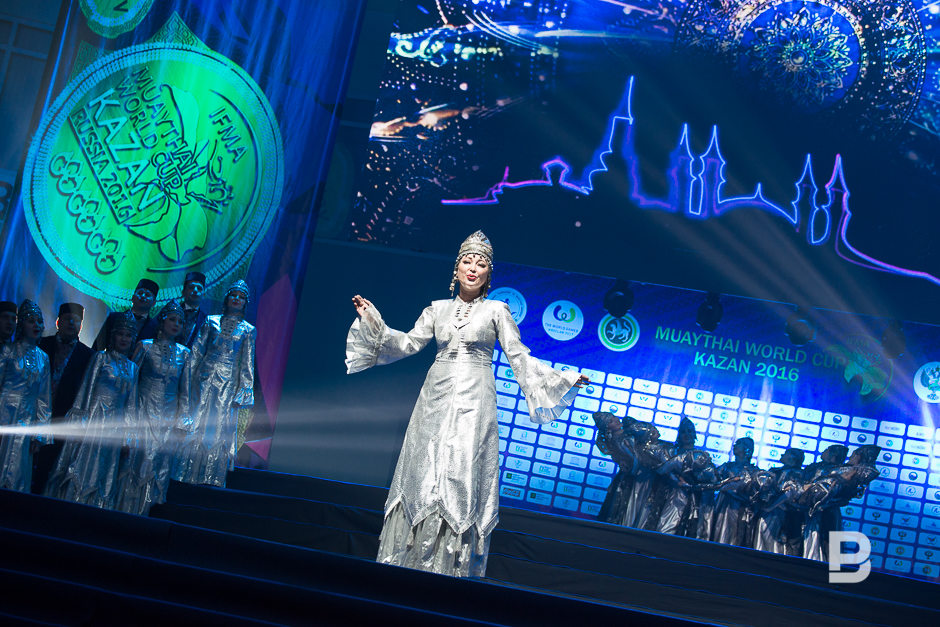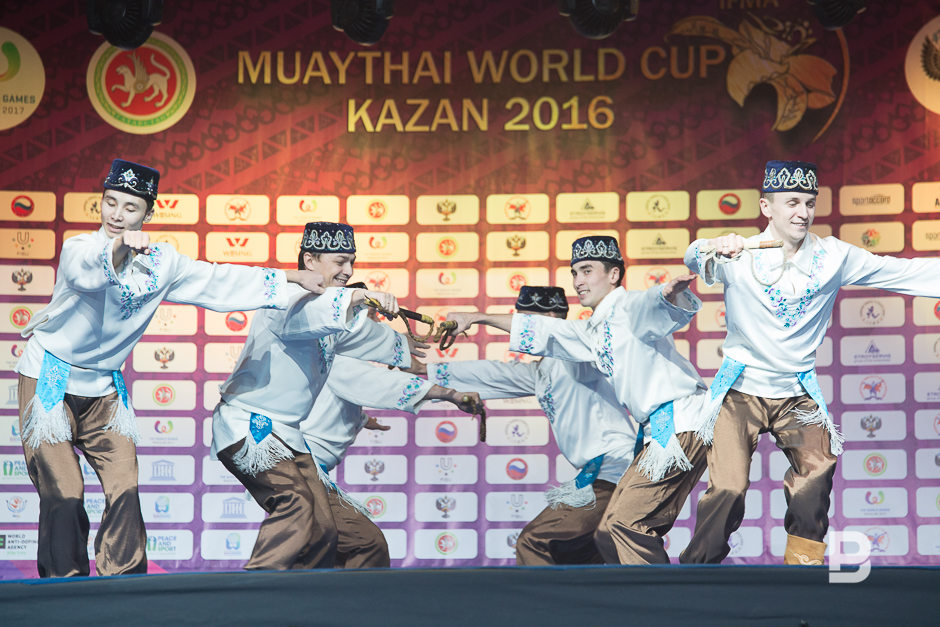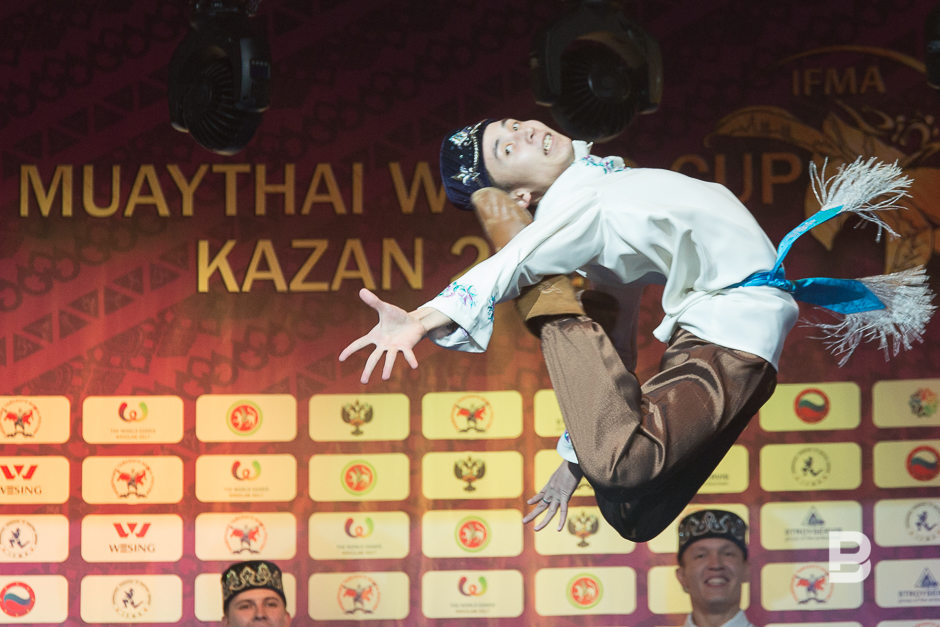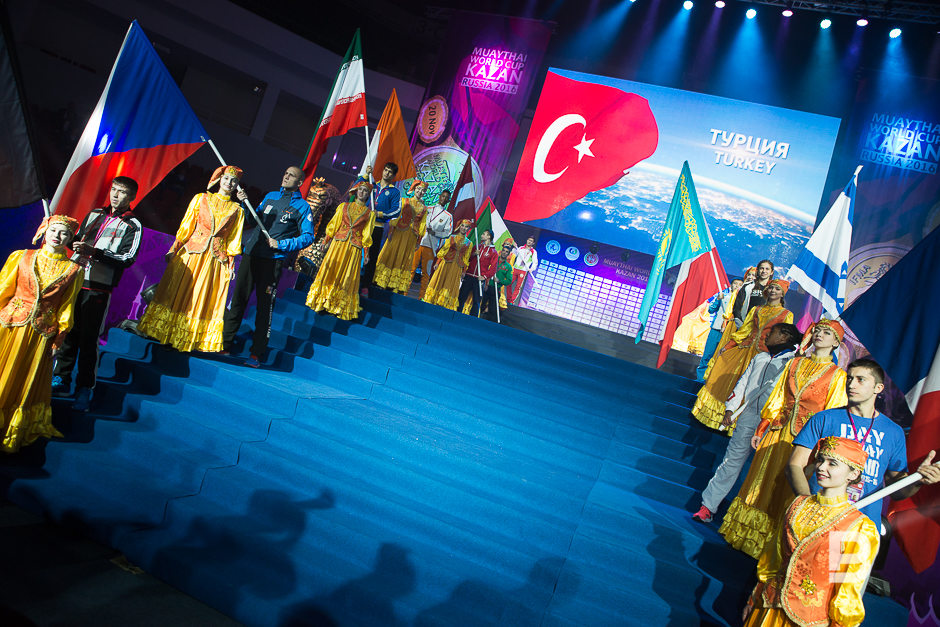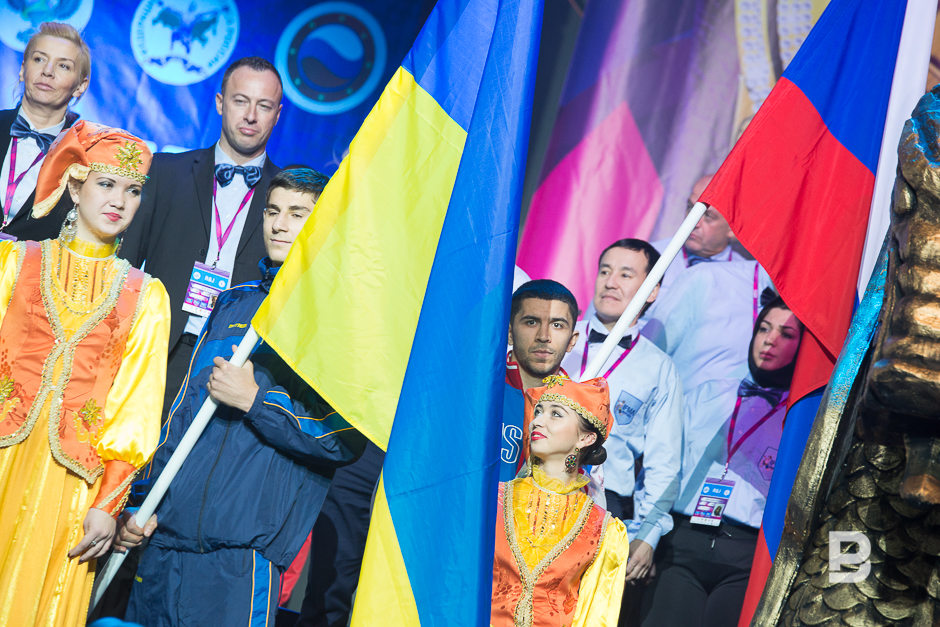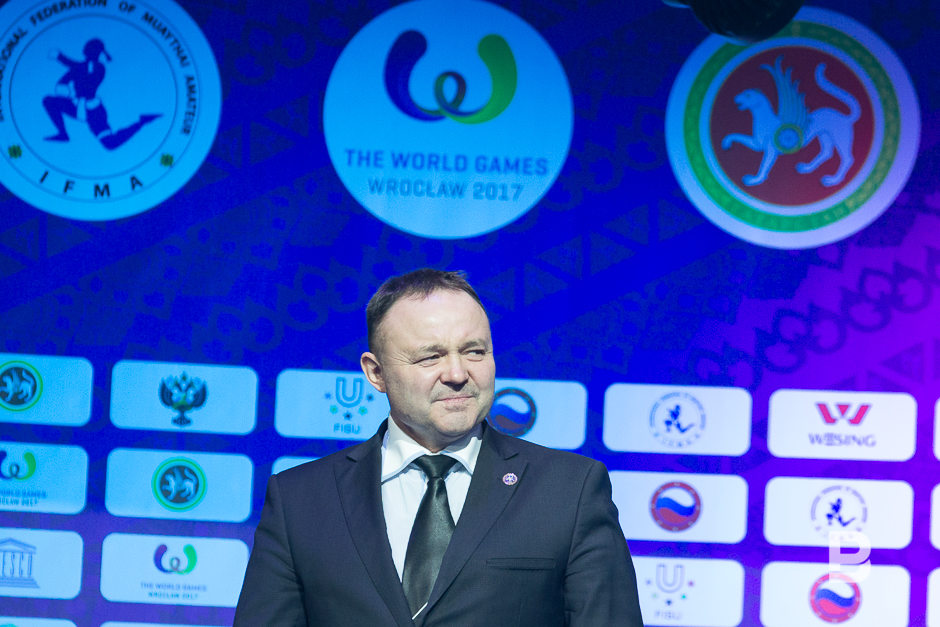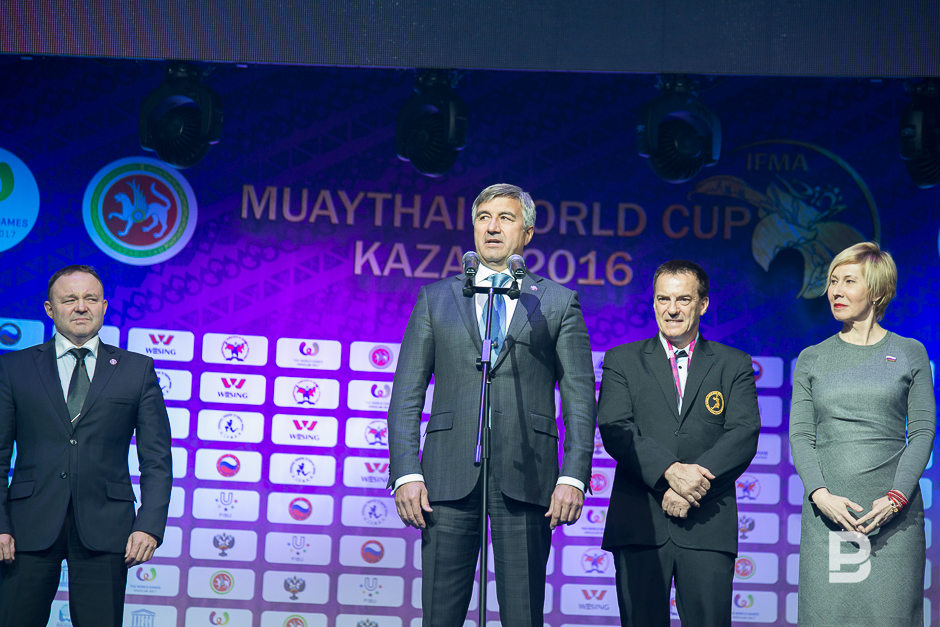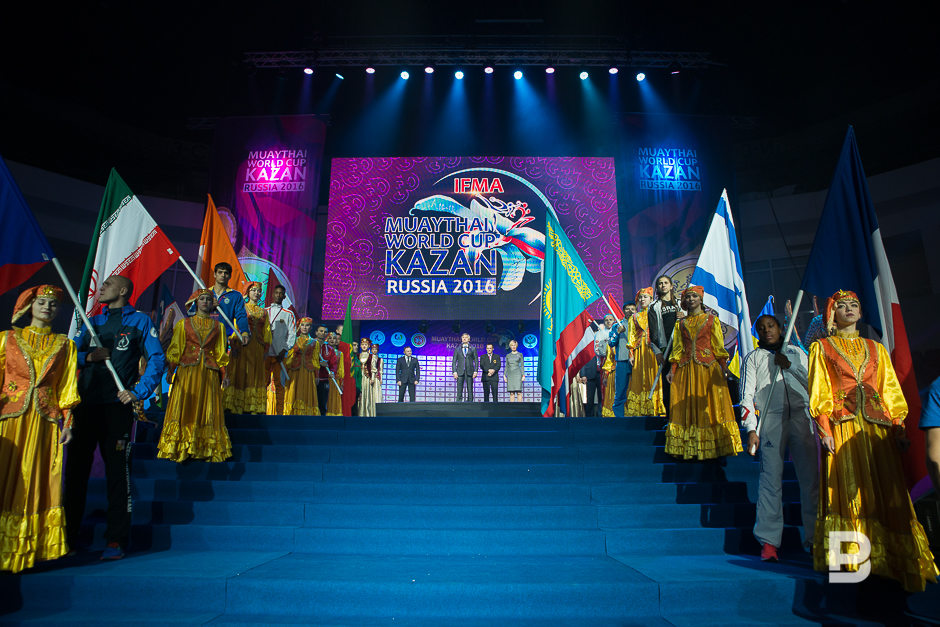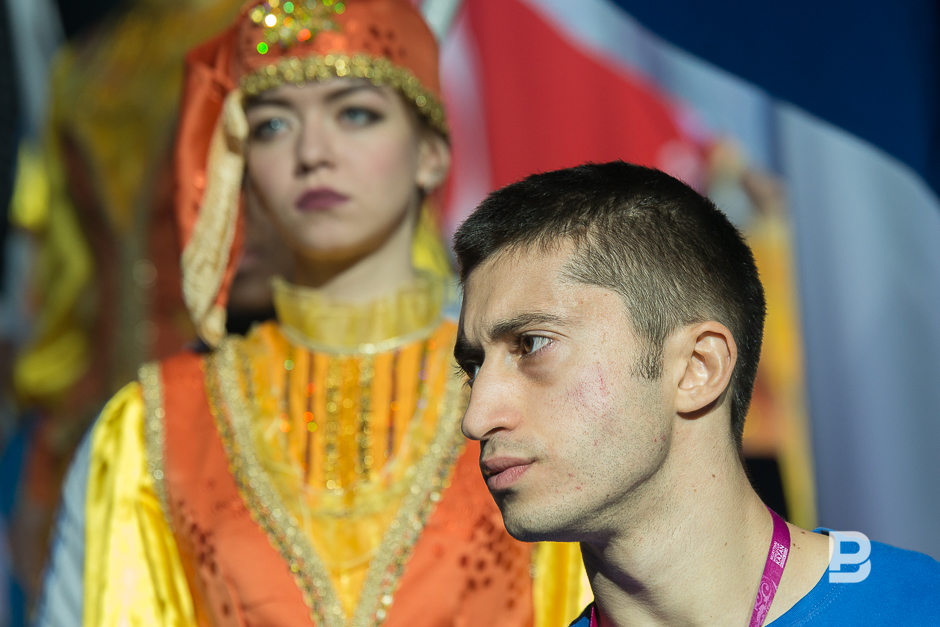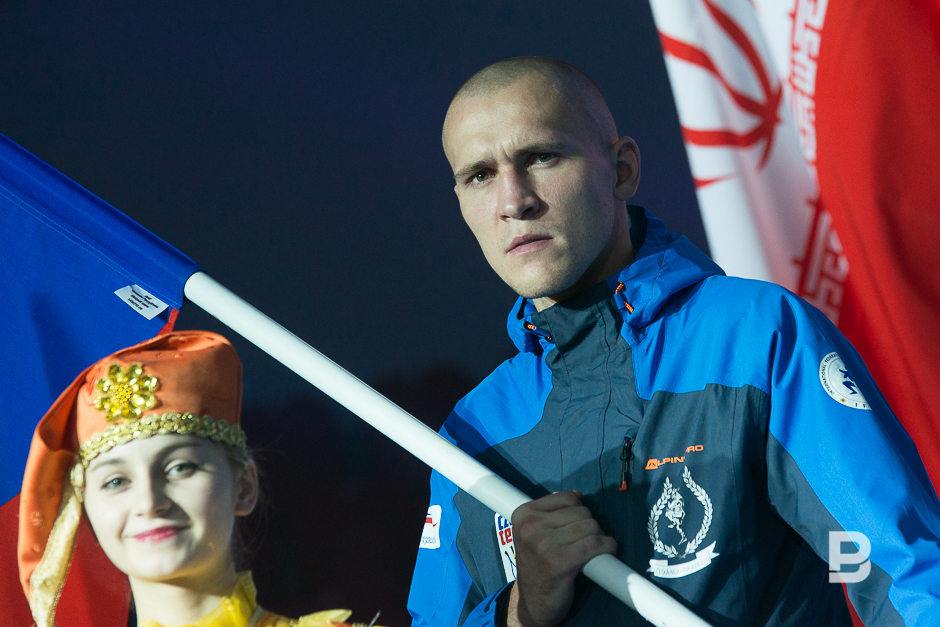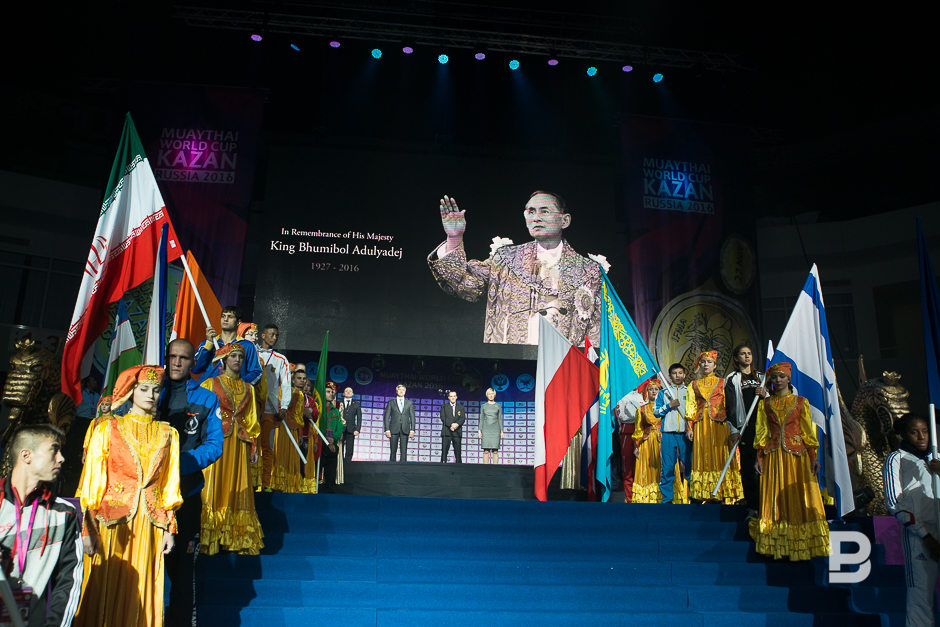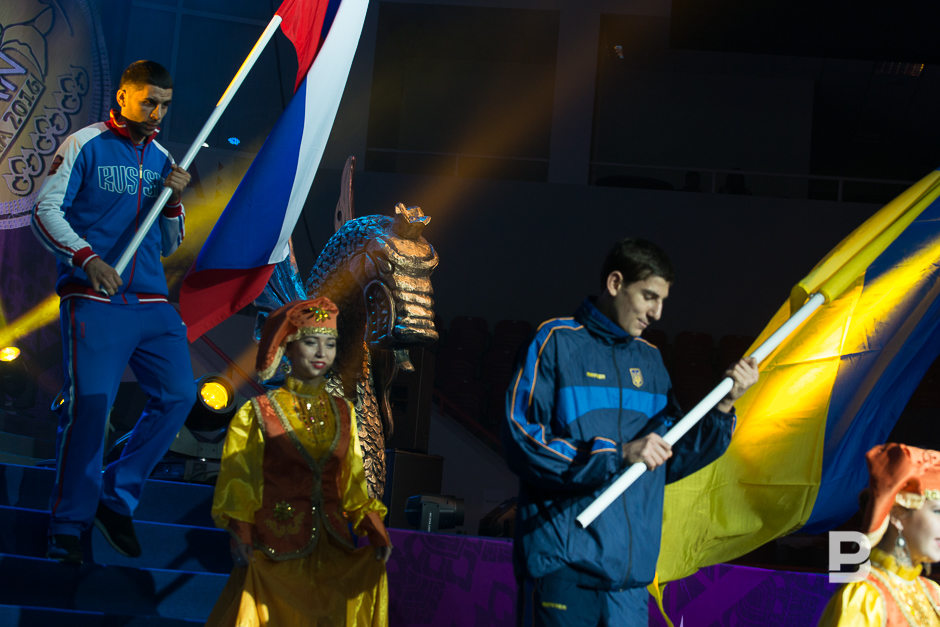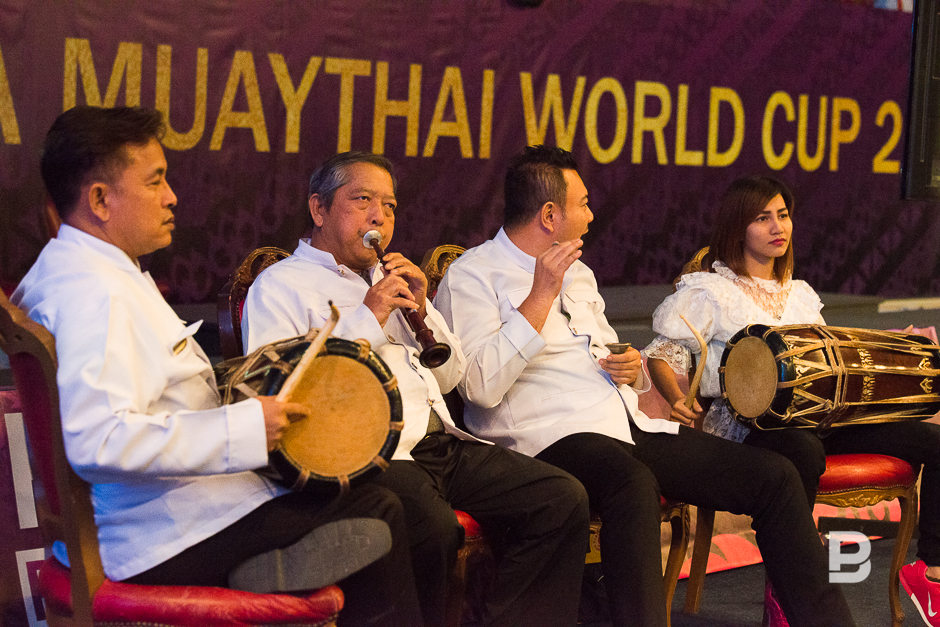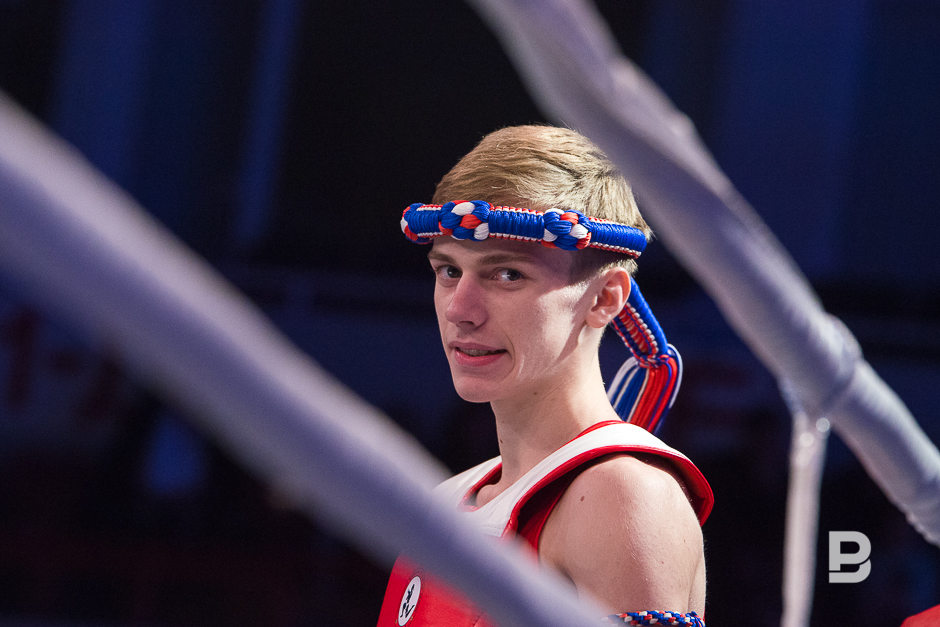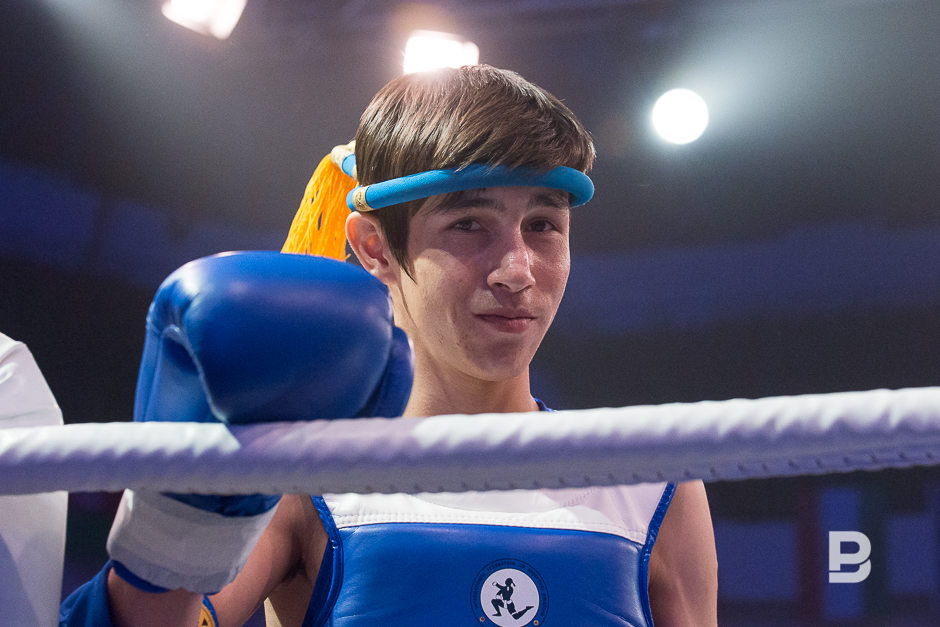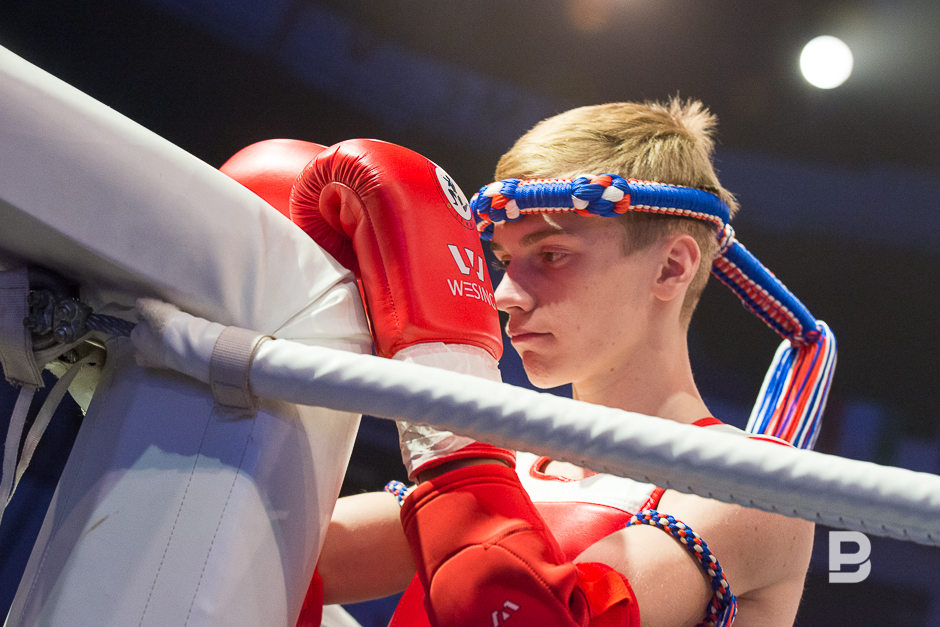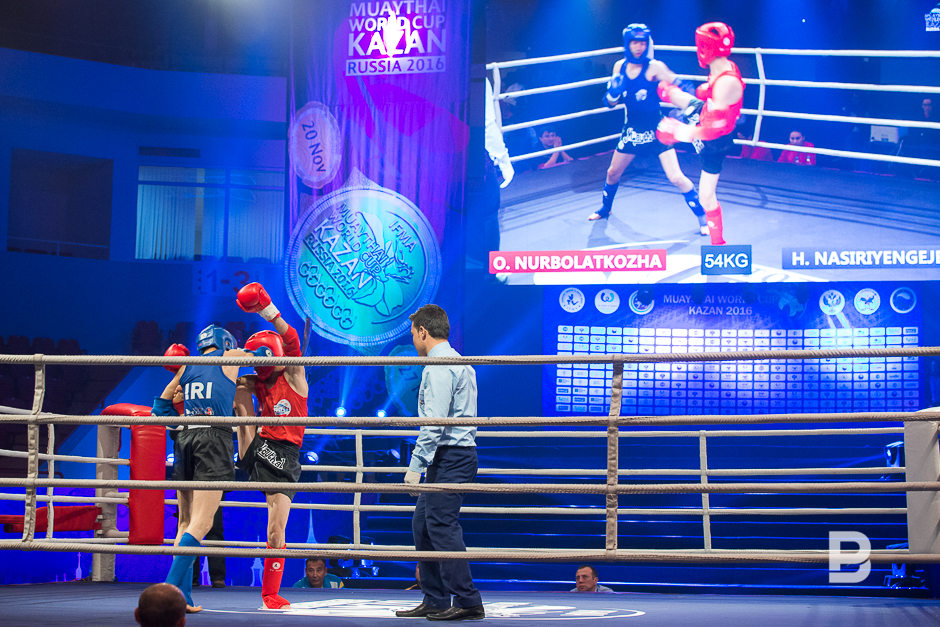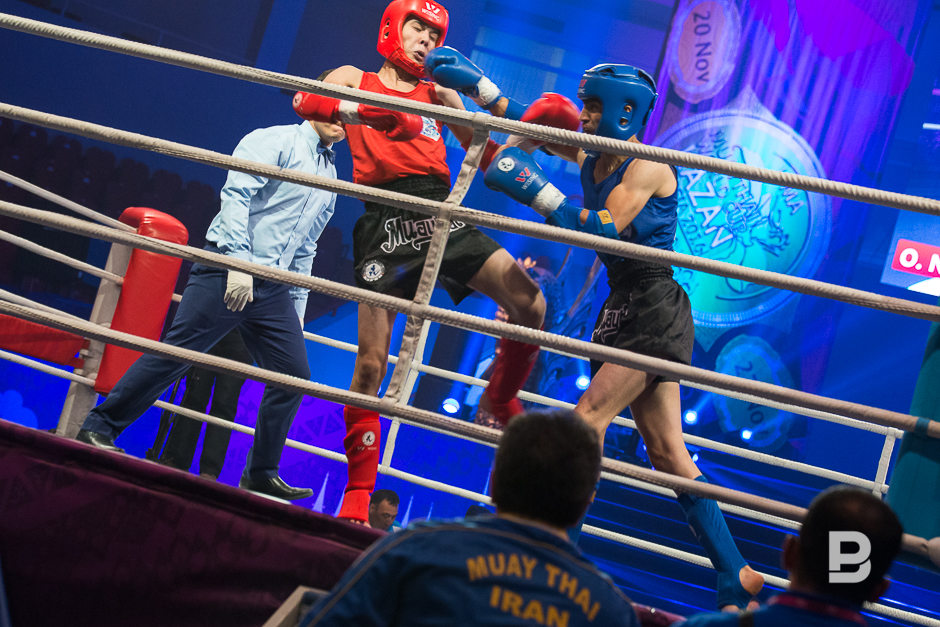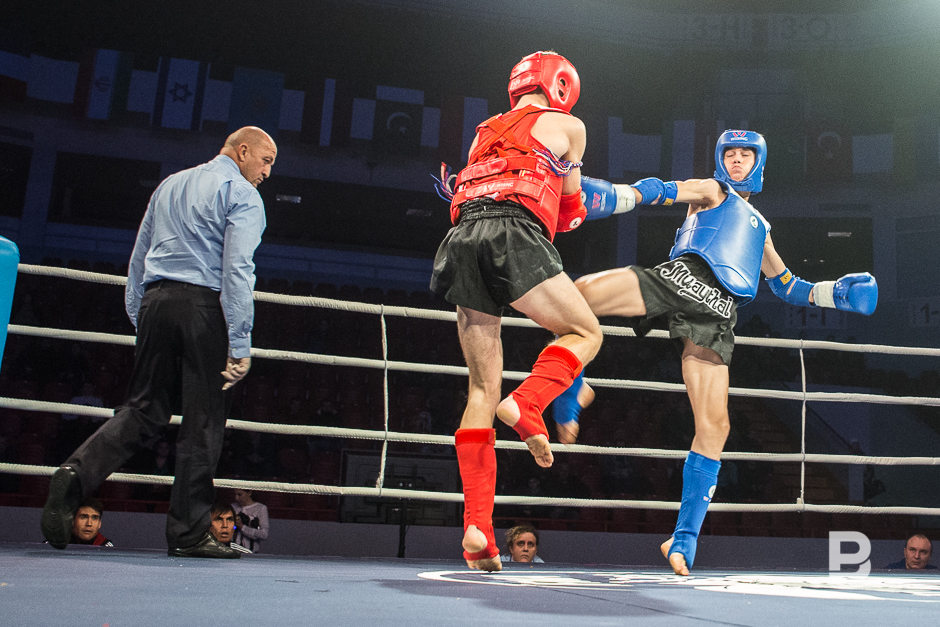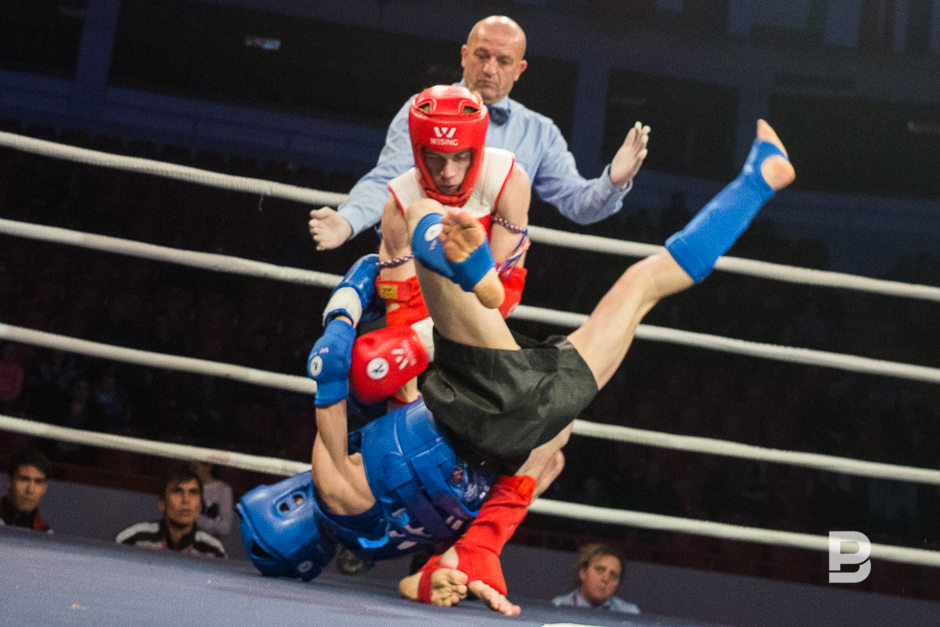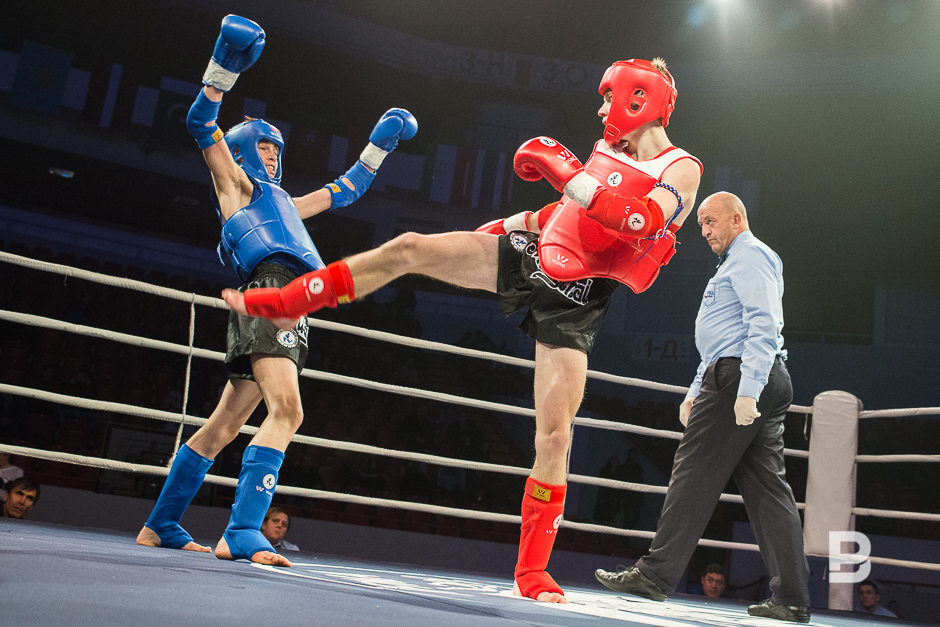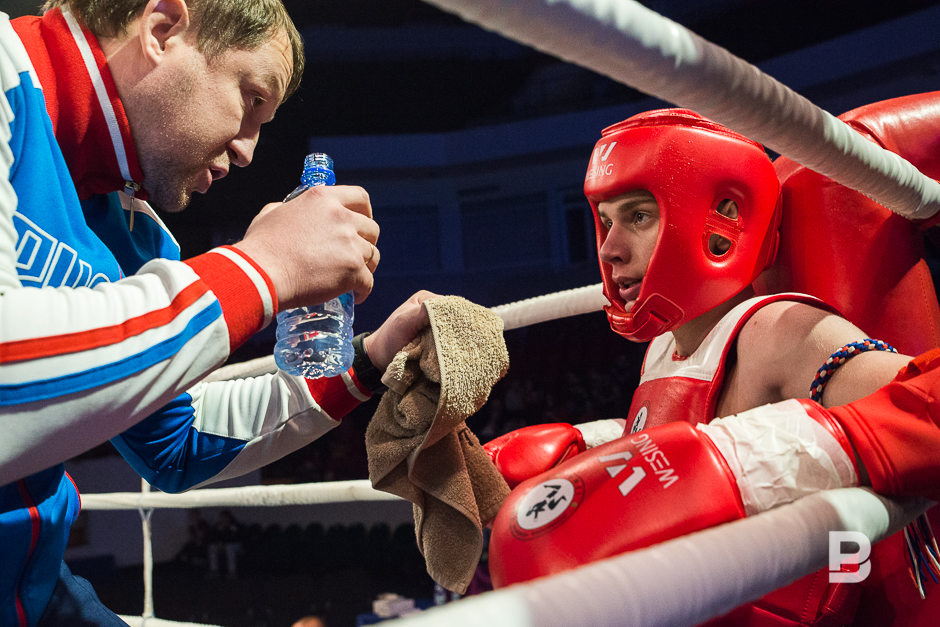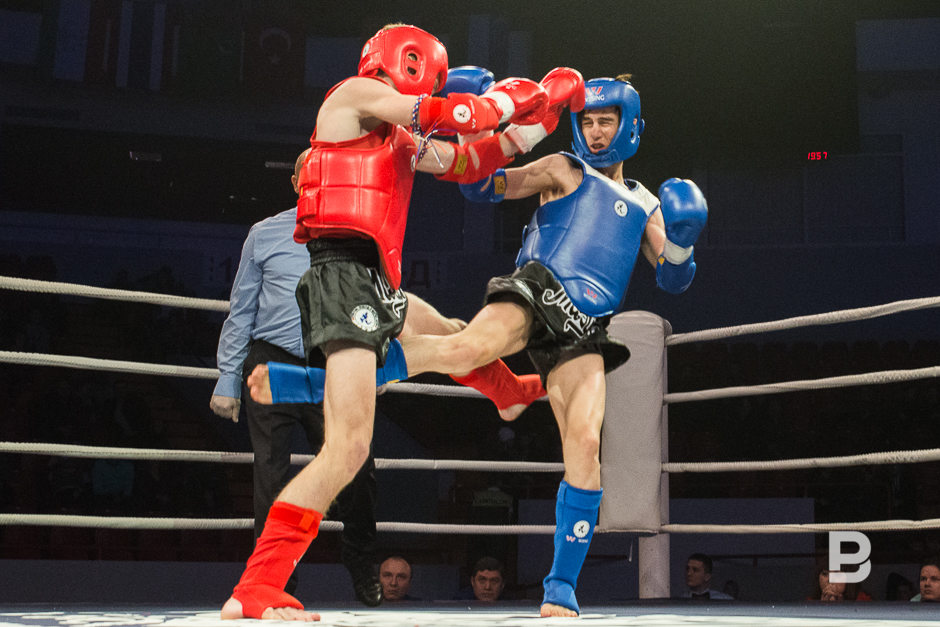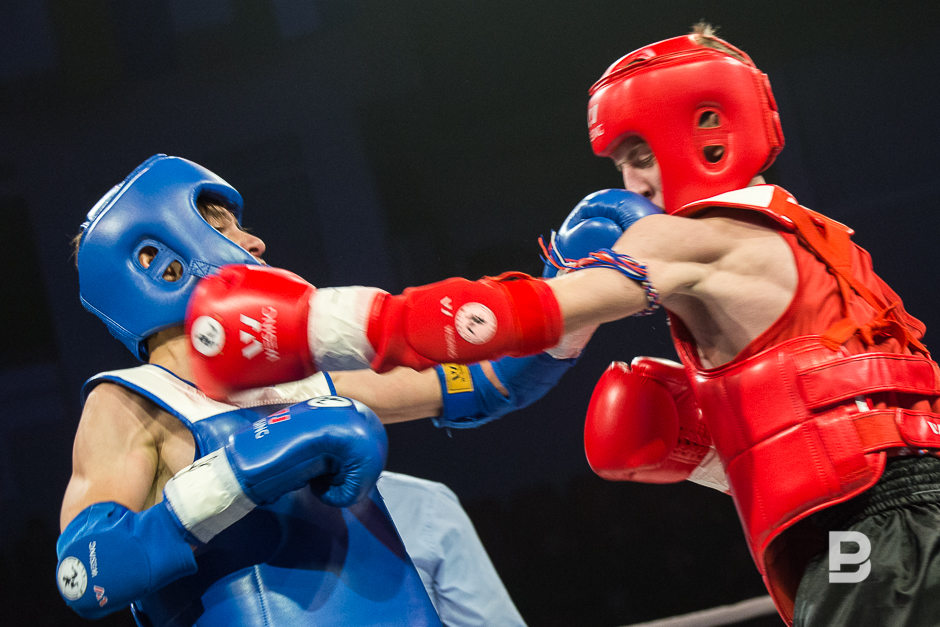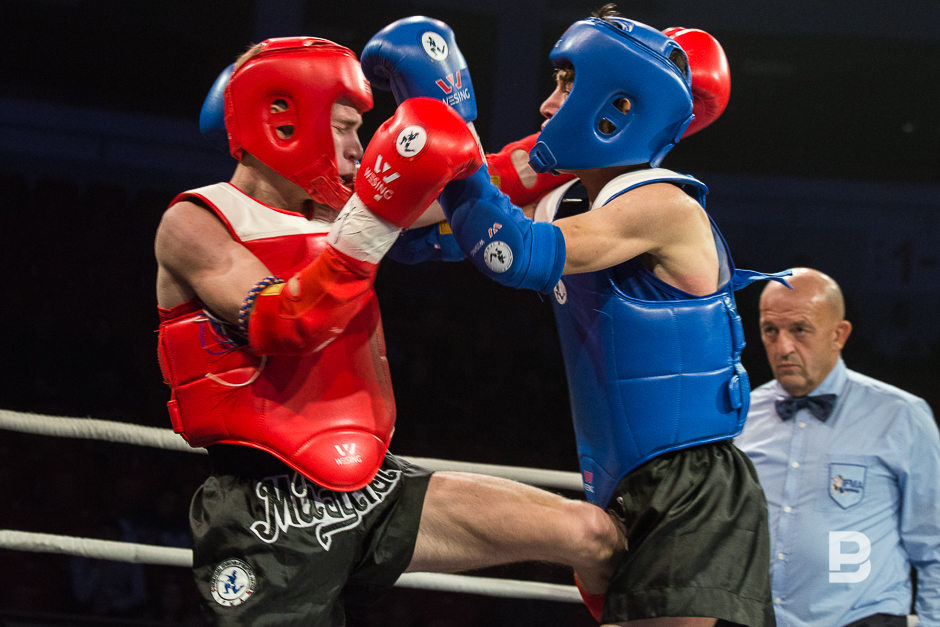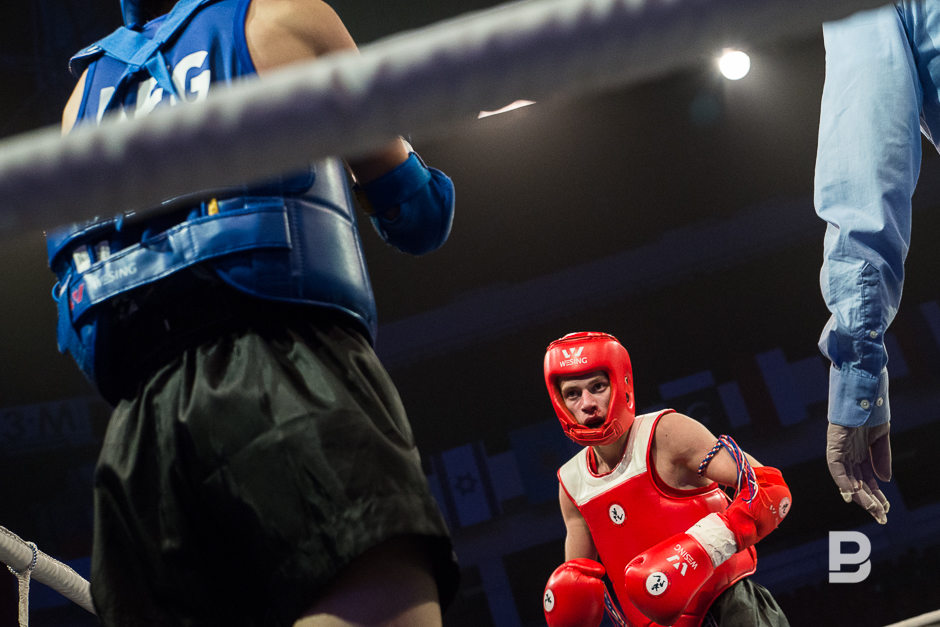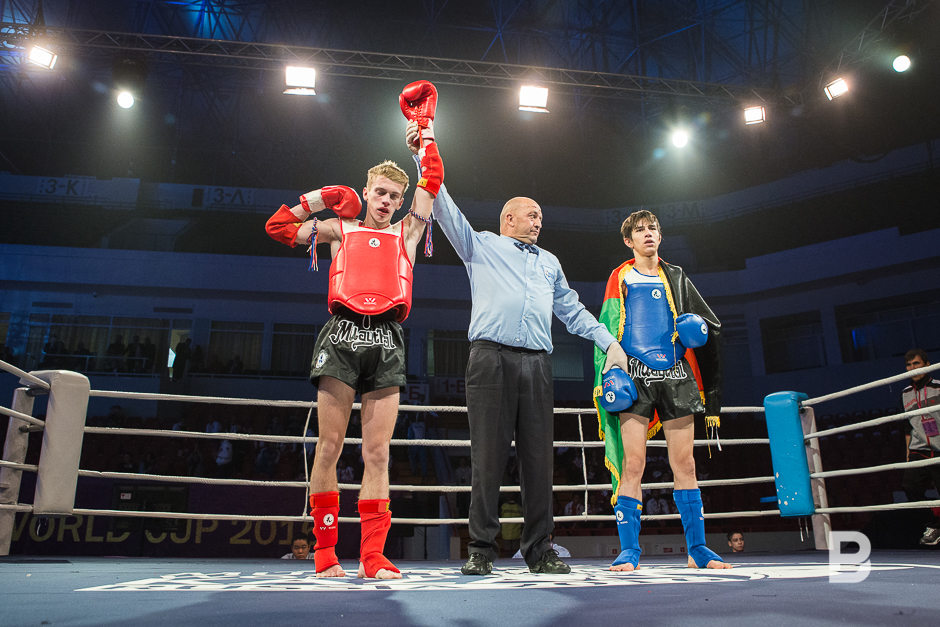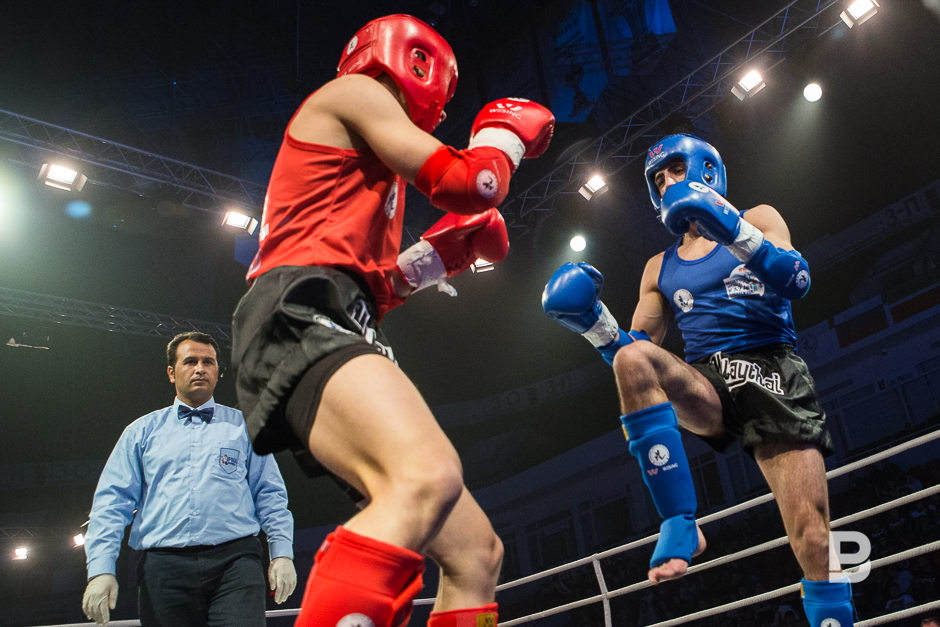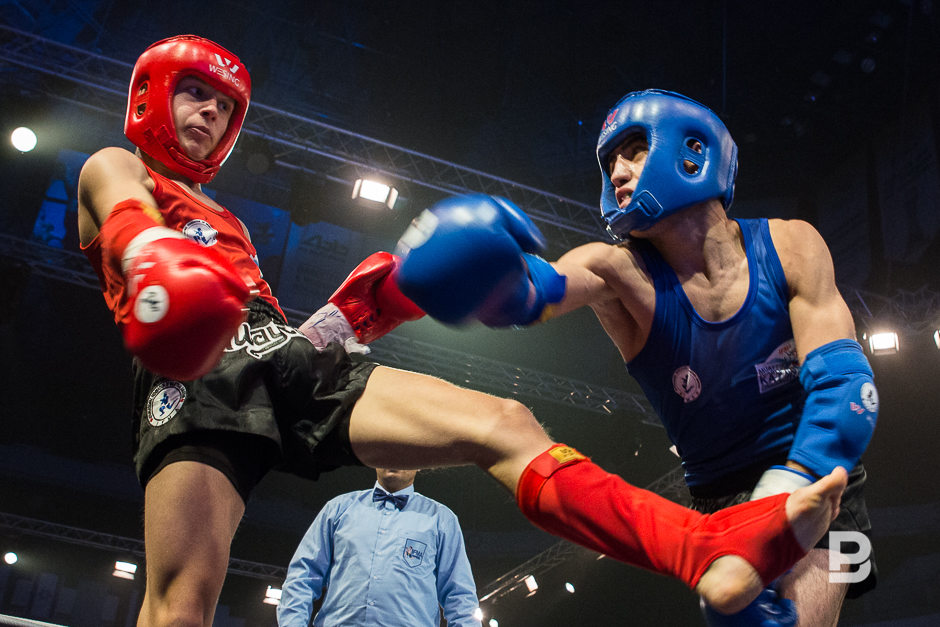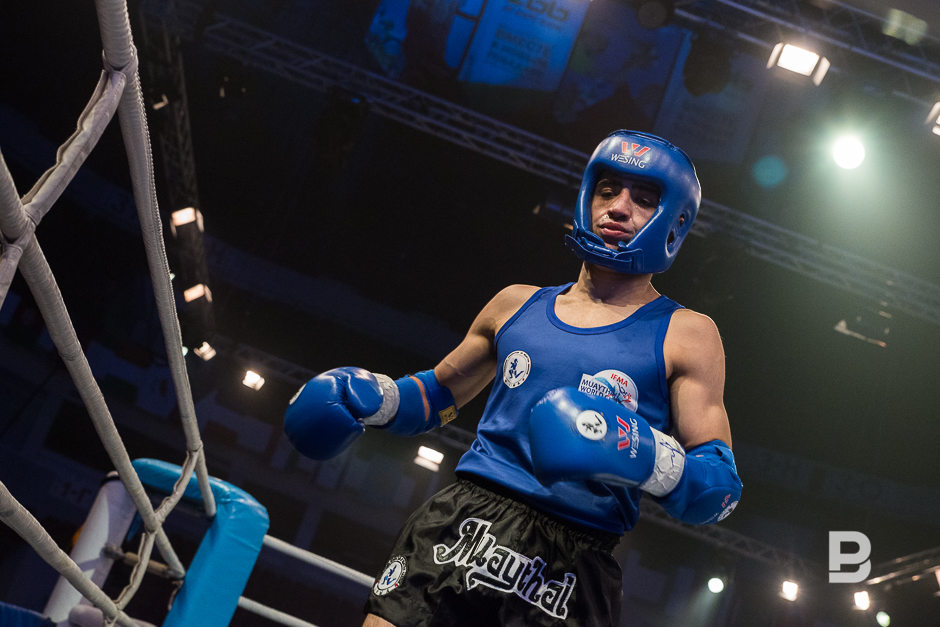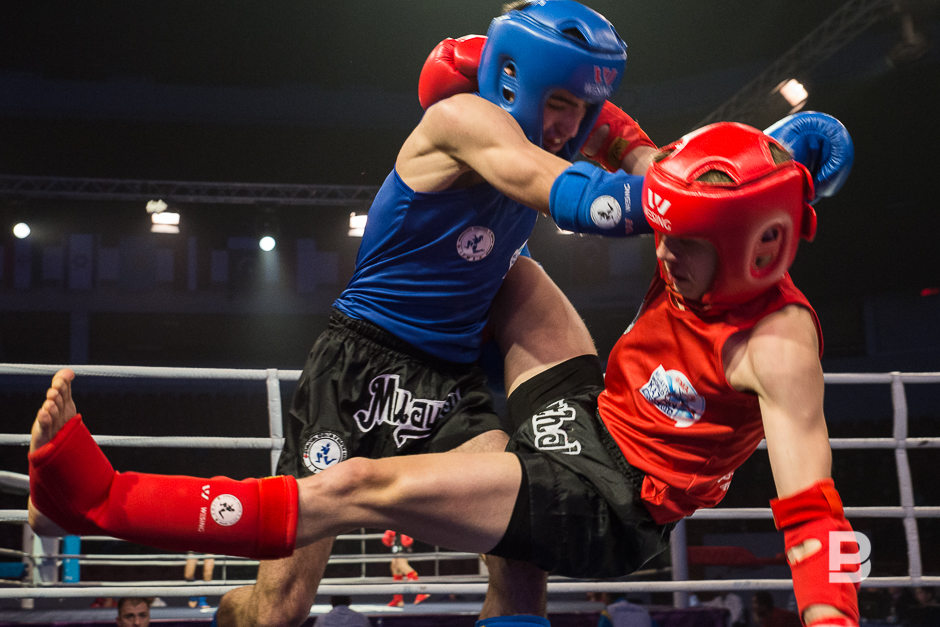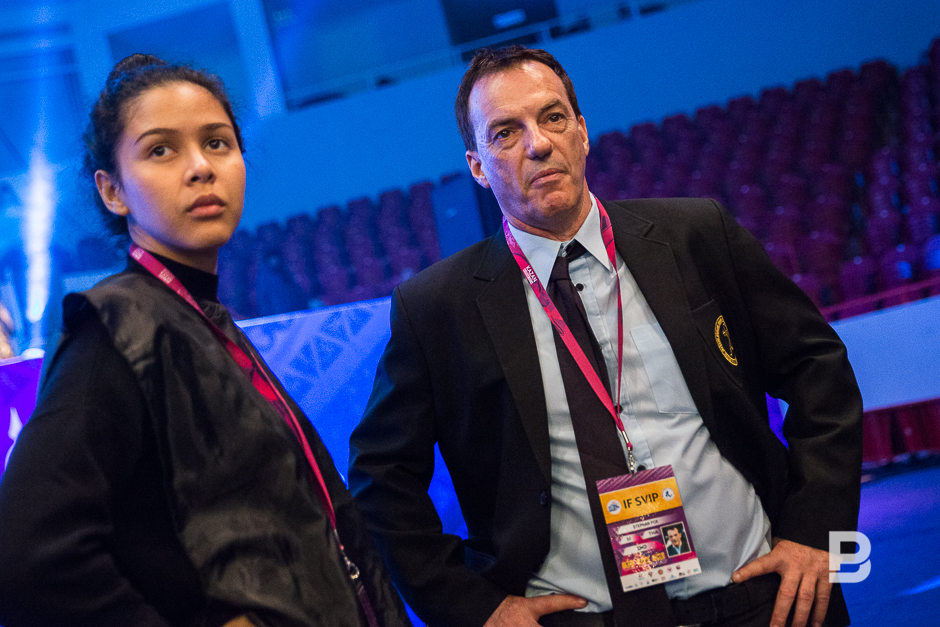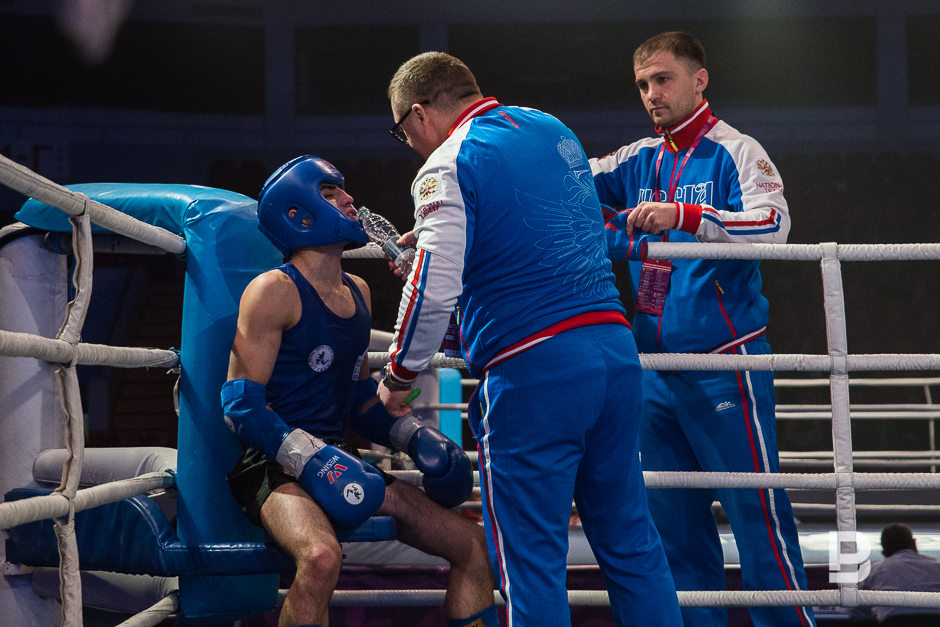 By Aleksander Lushkin. Photo: Maksim Platonov