Ulyukayev's detention to have no impact on Russia-Japan negotiations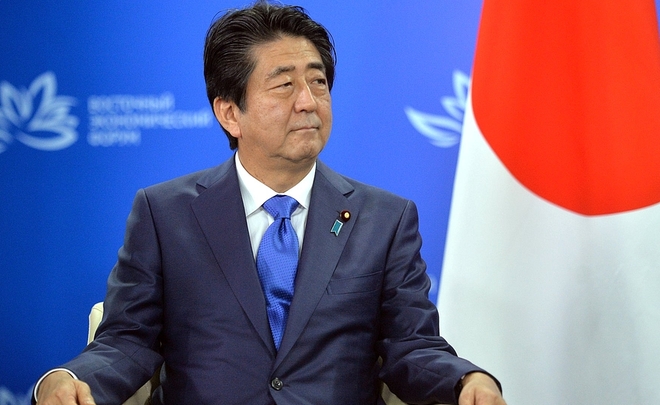 Alexey Ulyukayev, who was arrested last Tuesday, was in charge of compiling projects of Russia-Japan cooperation. Tokyo was obviously surprised by the news but confirmed its intention to continue the talks regardless of the detention of the negotiator.
Former Minister of Economic Development of the Russian Federation Alexey Ulyukayev was arrested on 15 November on suspicion of receiving a $2 million bribe. Later on the same day, he was dismissed from his position because of a 'loss of trust'.
The detention and further discharge of Ulyukayev could impact talks on economic cooperation between Japan and Russia, considers The Japan Times. The minister was in charge of preparing proposals for the possible cooperation. However, Chief Cabinet Secretary Yoshihide Suga stated that he does not believe Ulyukayev's arrest will affect the negotiations.
The bilateral cooperation has been discussed since May 2016 when the eight-point partnership plan was presented by Japanese Prime Minister Shinzo Abe. The two countries try to settle their territorial dispute about four Kuril Islands that are currently under Russian administration. These islands are claimed by Japan, which considers them to be a part of Southern Chishima. Tokyo hopes the economic cooperation will facilitate the solution of territorial problems. The cooperation plans cover many areas including launching satellites from Vostochny Cosmodrome.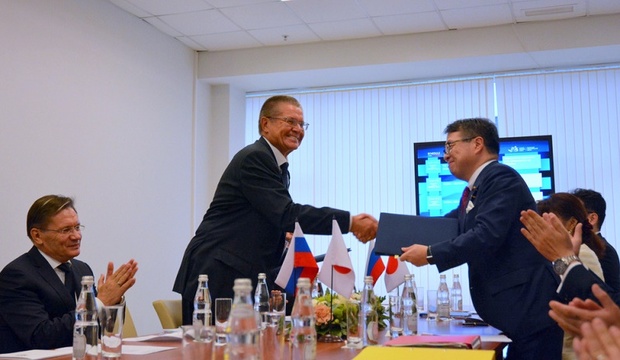 Ulyukayev met Japanese Minister of Economy, Trade and Industry Hiroshige Seko in Moscow on 3 November and presented him with a list of 89 proposals for collaborative projects. Seko, who was supposed to meet Ulyukayev at the Asia-Pacific Economic Cooperation meeting this month in Peru, said he was very surprised at the Russian minister's detention and added that he hopes to 'steadily' make progress on compiling economic cooperation projects.
Meanwhile, on the day of Ulyukayev's arrest, Russian First Deputy Prime Minister Igor Shuvalov took part in a meeting of the Japan-Russia Intergovernmental Committee on Trade and Economic Issues. Before the meeting, Shuvalov met Prime Minister Shinzo Abe. The latter declared that Tokyo is willing to continue talks on the bilateral economic cooperation regardless of the detention of Ulyukayev. 'We intend to develop the Japan-Russia relations, including talks for concluding a peace treaty, ahead of Mr. Putin's visit (to Japan), and make achievements acceptable to the people of the two countries,' said Japanese Foreign Minister Fumio Kishida after the meeting.
Later Shuvalov said Putin and Abe will meet Saturday in Peru during the Asia-Pacific Economic Cooperation summit. President Putin will also visit Japan in December.