Russian users good at choosing computer passwords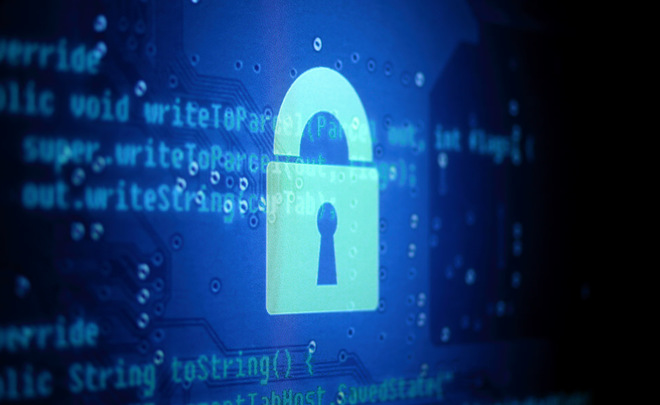 According to a recent research, Russia has much better password security hygiene than a number of countries. The most common mistakes are short passwords, use of names, email addresses or passwords from the top 50. As a result, your private and financial data can be stolen by cybercriminals.
Russian users choose more secure passwords than users from the United States, China, India and Pakistan, reports Computerworld. The analysis performed by Faizan Ahmad of Fsecurify covers a total of 150,000 users (about 30,000 from each country). It covers password length, the use of most common passwords and password patterns, and the use of names and email addresses as passwords. On all counts, Russia is ahead of the others.
As for an average password length, almost 40% of Russian users have 11-12 characters in their passwords. This is the best result, and it can indicate that people in Russia are more aware of strong password practices. On the contrary, the US, India, Pakistan and China prefer to have a password up to 10 characters long. The US usually have 8 characters, which is the lowest result.
Other point of the research was to determine how many users have passwords based on the top 100 password patterns. Here, more than 50% of users from Pakistan and the US have bad results, they are followed by China at nearly 50% and India at 45%. Russia has only around 30%. The use of a common pattern makes password vulnerable to brute-force attacks (a cracking method that uses an automated software to generate a large number of consecutive guesses).
The use of your name or email address as a password is a bad idea but a common mistake as well. China is the leader here with almost 14% of users having a name/email password. India and Pakistan have about 11% each, and the US has only 6%. Again, Russian users are the most cautious ones with a result of only 4%.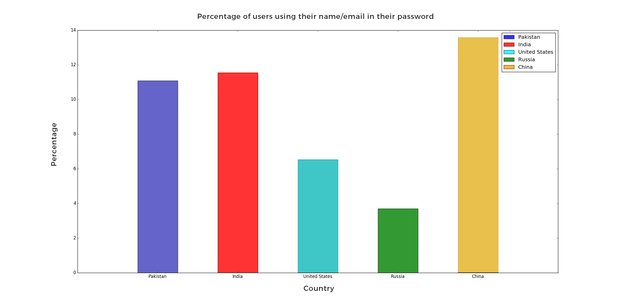 The last point is the use of a password from the top 50 most common and therefore worst passwords such as '123456', 'password' or 'qwerty'. Russia is the absolute winner here: only about 1% of passwords come from the most common list. In the other countries, this figure ranges from 21% to 37%.
Password security is an essential part of cybersecurity, as the consequences of password reuse and weak passwords can hit you at any time. For example, account details for 14,5 thousand of customers of the eighth largest retailer in the US Sam's Club were leaked online a few days ago. The company's spokesperson Dan Toporek claims it wasn't hacked: 'We've looked into this issue and there is no indication of a breach of our systems. It is most likely a result of one of the past breaches of other companies' systems. Because customers often use the same usernames and passwords on various sites, bad actors will typically test the credentials they obtain across many popular sites. Unfortunately, this is an industry-wide issue.'