Over 600 people of pre-pension age in Kazan are retrained as drivers, machinists and control technicians
Enterprises have been paid 20 million rubles from the budget so that they won't lay off their employees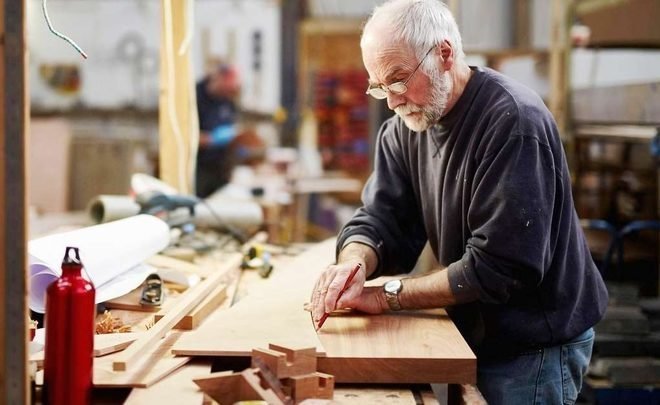 The highest payment to unemployed citizens of Kazan of pre-pension age has reached 11,000 rubles. On 7 October the city administration of Kazan, it was said what measures were taken to employ people of pre-pension age. In general unemployment in the Tatarstan capital remains at last year's level. Demand for mainly vocational jobs is still high among employers. More is in Realnoe Vremya's report.
People of pre-pension age are the least protected
This year there have been allocated 38 million rubles from the federal and republican budgets as subsidies to non-state Kazan enterprises to retrain their employees as well as unemployed people to do the jobs these organisations need. According to Director of the Population's Employment Centre of Kazan Marat Khayrullin, Vacuummash, Vart, Vodokanal and others got the money. Within a programme aimed at increasing the efficiency of the labour market in the national project, five enterprises received 20 million rubles to retrain 564 employees.
Kazan has a federal project The Older Generation for people of pre-pension age. Within this programme, over 600 people have started their retraining since the beginning of the year as B category drivers, control technicians and to improve their skills as executives and accountants.
About 3,000 people are on unemployment benefit in the Tatarstan capital, while its average amount is 7,000 rubles. The lowest benefit has grown from 800 rubles to 1,500 rubles and the highest from 4,900 to 8,000 rubles since this January. For citizens of pre-pension age, the highest unemployment benefit is 11,000 rubles.
"The situation in the labour market has stabilised. But new tasks appeared because of changes in legislation. Now one should pay more attention to people of pre-pension age, work to provide their employment," Kazan Mayor Ilsur Metshin summed up the speech of the employment centre's director.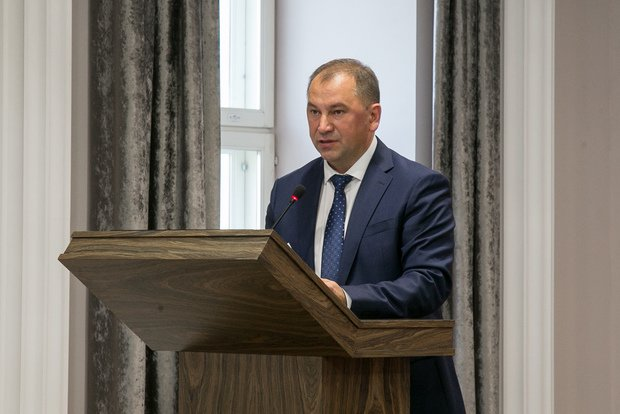 Five vacancies per unemployed person
Unemployment in the Tatarstan capital remains at last year's level — 0,55%. This is one of the lowest million city of Russia, it was said during Business Monday meeting in the city administration of Kazan. Moscow and Saint Petersburg occupy the two first places in unemployment and short job search, Kazan is fifth. The city officially has 3,500 unemployed people. Each one has five vacancies. More than half of the offered seats are vocational jobs. Employers are interested more in qualified staff with vocational skills: plasterers, house painters and decorators, bricklayers, trolleybus drivers, cooks.
"However, the tendency when citizens continue studying without considering further employment prospects remains. In this respect, some sectors are obviously full of staff," Director of the Population's Employment Centre of Kazan Marat Khayrullin stressed. "We used to advertise a lot. Now people are coming here themselves. Many come for new skills and a job."
This year, the Employment Centre has expanded the list of professions it offers for training to 46 jobs. 1,407 unemployed people have taken professional retraining courses, over 700 people have found a new job thanks to this. Also, 260 women on maternity leave, 24 pensioners and 60 disabled people have trained as a pastry chef, boiler operator, manicure specialist, hairdresser, electrician.
As the head of the employment centre noted, specialists in government procurement who prepare tender documentation are in high demand both in state organisations and commercial structures now. People train to become accountants, specialists in computer, landscape design, electricians, bakers, pastry chefs. The centre's base includes about 500 vacancies of cooks. Employees of the employment centre also help people find a good job. They have consulted over 60,000 people since the beginning of the year. Over 2,300 people who turned to the centre have received services in social adaptation and psychological support. Citizens of Kazan have begun to receive eight key services online.
The centre has held 60 job fairs with over 400 enterprises. Its base has had 393 new organisations this year. 270 of them offered over 3,000 vacancies. Over 8,000 people out of 13,000 who came to the employment centre since the beginning of the year have been employed.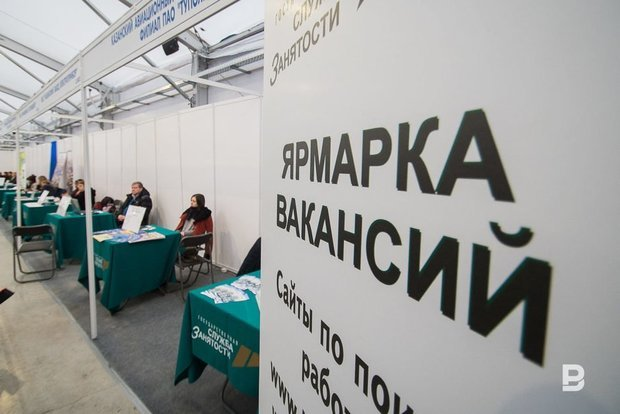 People doing manual labour are offered a good salary, while entry-level entrepreneurs are given subsidies
Salaries in the vacancies vary from 11,000 to 70,000 rubles. According to Marat Khayrullin, the highest salary was fixed precisely for vocational jobs, for instance, gas welder, bricklayer, concrete finisher, excavator driver.
People go to the employment centre with a proposal to set up their own small business. The centre registers such an unemployed person, helps him to create a business plant considering tax requirements — from 117,000 to 145,000 rubles. Subsidies aren't refundable if the business exists for over two years. If the person works for less than two years, the money has to be given to the city's budget back. This year, 207 unemployed people have opened their business with the employment centre's assistance.
According to Marat Khayrullin, the speed of mastering new skills is lower than the speed of changes in the labour market. This is why the employment centre popularizes them among the youth by expanding the list of jobs for training. 156 members of youth and university teams have trained as cooks, bakers, waiters, welders in the centre since the beginning of the year. 159 schoolchildren have received information about professions in the employment centre this year — this programme has existed for four years. 1,778 people have participated in welfare and temporary works through the employment centre. 969 schoolchildren have found a job to do in their free time. 137 people have been employed in quota and reservation programmes. 44 college and university graduates have received help with finding a job.
Tatarstan