Who is Mr Erikan? Defender of soft power, professional diplomat, art enthusiast
Realnoe Vremya examines the personality of the new consul general to Turkey to Kazan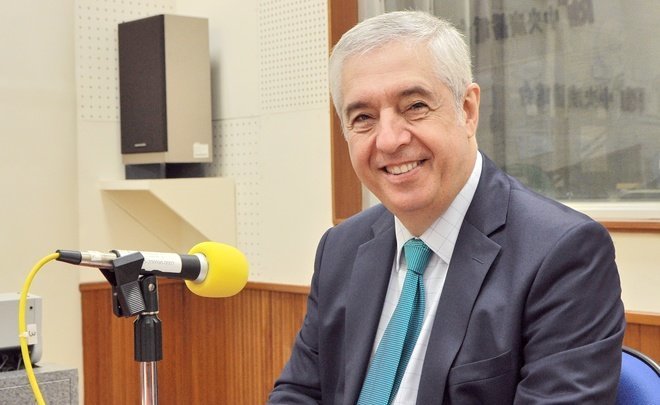 İsmet Erikan became the new consul general of Turkey to Kazan. Realnoe Vremya is talking about Mr Erikan's personality and its key achievements during his service as a diplomat in detail. Besides, on our newspaper's request, experts said what he would do on the new post and how İsmet Erikan's previous accomplishments could help him with establishing relationships with Tatarstan and Russia in general.
Tough talks with Bulgaria and trade links with Taiwan
İsmet Erikan — a diplomat who has been serving the Turkish Ministry of Foreign Affairs since 1979 — has occupied the chair of Turkey's consul general in Kazan. He took office in the new place as early as 1 October, but the appointment was announced a day later.
Mr Erikan was born on 10 February 1960 in Edirne in a middle-class family. İsmet was an outstanding pupil who was eager to learn, his teachers note. After school in 1977, he was first in his region to go to the USA a part of AFS Intercultural Program, then he graduated cum laude from Gazi University. Mr Erikan is married, has two children. He is fluent in English, Bulgarian and pro-efficient in French. The diplomat is also seriously fond of art.
Ideologically, experts consider the new Turkish consul general as a defender of soft power through culture and art. Erikan began his career in the Ministry of Foreign Affairs of the Republic of Turkey in 1979 as an administrative officer, participated in numerous foreign missions in Bulgaria (Sofia), the United States (Houston, Washington DC, New York City), France (Paris) and Taiwan (Taipei).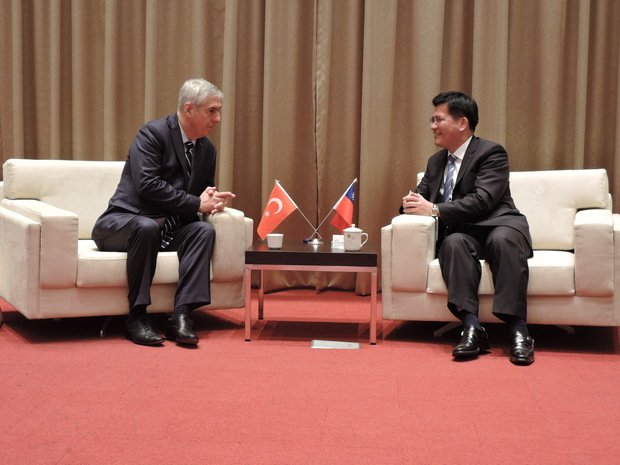 It should be noted that his service in Bulgaria as administrative attaché in the Turkish Embassy coincided with the rule of Todor Zhivkov whose name is linked with a strict policy of forcible assimilation of national minorities, which led to mass resettlement of Turkish Bulgarians to Turkey in 1989. During this uneasy period, İsmet Erikan was the official translator in the talks between Turkey and Bulgaria.
In 2011, as a Turkish representative, he was appointed as head of the Turkey Trade Office in Taipei. As an experienced diplomat and rich international experience and professional contact, Erikan facilitated trade and investment partnership in Turkey and Taiwan. The launch of e-visas in 2013 and a direct flight from Turkey to Taiwan in 2015 are one of his major accomplishments during his service in this Asian country.
Previously, İsmet Erikan was the chief secretary to the deputy undersecretary to the directorate of eastern Asia affairs at the Ministry of Foreign Affairs in Ankara.
"The figure is unknown among experts in Eastern studies, but it is fine"
The experts surveyed by Realnoe Vremya don't hide they don't have full information about Mr Erikan — even a search on the Net, which seems to be able to find whatever, didn't give a lot of results. Nevertheless, the interlocutors of our newspaper shared their opinion about the areas the new consul general would have to improve in the context of Tatarstan-Turkish relationships and how İsmet Erikan's previous merits would help him establish relationships with Tatarstan and Russia in general.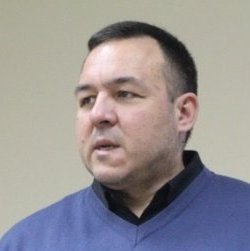 Adviser to the Tatarstan Prime Minister in Cooperation with Islamic Financial Institutions, President of the Islamic Business and Finance Development Fund Linar Yakupov has a bit different opinion.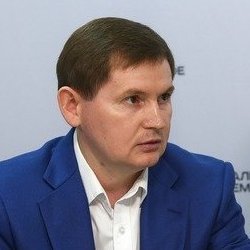 In Azat Akhunov's opinion, the experience with establishing relationships between Turkey and Taiwan described in İsmet Erikan's biography could come the diplomat in handy on the new post.
"The case is that we can draw a parallel here. China and Taiwan have certain difficulties when it comes to the recognition/not recognition of the independence of the latter, which remotely resembles the events in Tatarstan during the first years of sovereignty. In any case, the diplomat who works in Taiwan has to consider a lot of factors, including the opinion of China and the local elite, he has to know how to gloss over and, in fact, between a rock and a hard place. It helps gain certain experience, and it is not excluded that thanks to this İsmet Erikan was sent to Tatarstan: here one also has to consider certain details, know how to balance between the local elite and Moscow, not to forget that he is representing the Turkish Republic, which has its own interests in Russia," the expert said.
"Now about a hundred people from Turkey study across the republic, and it is a tiny number"
Expert in Eastern studies Azat Akhunov supposes that the new consul general has quite uneasy tasks, especially given the recent crisis in the relationships between Russia and Turkey.
"We would like to save that level of relationships, economic relationships, first of all, that Tatarstan and Turkey have at the moment. At the same time, we should note that these relationships are having some difficulties in terms of development. In my opinion, it can be linked with the crisis in Russian-Turkish relations after the well-known events. Turkey has always been at the top as Tatarstan's companion in different economic projects. However, there is some decline now, so a person who would constantly deal with this issue is needed on this post. Perhaps the previous consul didn't manage to solve this problem during his short stay in Kazan, and now it is necessary to accelerate the development of economic relationships between Tatarstan and Turkey. Other countries already begin to catch up with our Turkish colleagues in investments in the republic and some other indicators," the expert thinks.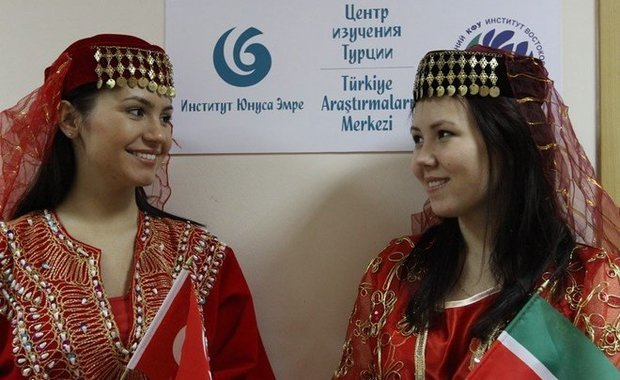 Commenting on the fact that İsmet Erikan prefers soft power through culture and art, Azat Akhunov presupposed that the new consul would probably begin the reinforcement of culture, which, in his opinion, isn't in a good state at the moment.
"For instance, the Kazan university used to have the Yunus Emre Centre for Turkey Studies, which actively worked but closed after the events I mentioned. Now it functions in the consulate of the Turkish Republic and doesn't do the activity it could do. Nevertheless, some events take place anyway: Turkish artists come here, exhibitions are held, but again, it isn't the level we used to have," the expert in Eastern studies thinks. "Our relationships in the education system aren't very active: student exchange notable reduced. A lot of students used to go from Kazan to Turkey for internship, and Turkish applicants used to come to study here. Now about a hundred people from Turkey study across the republic, and it is a tiny number. For comparison, 3,000 students from Uzbekistan study here. We would like a greater activity in science too."
"Tatarstan didn't let the economic Russian-Turkish relationships finally die out"
In Azat Akhunov's opinion, İsmet Erikan took office on time — it is the period when the relationships between Russia and Turkey are at the summit of development, so that all the above-mentioned gaps can be fixed.
Another expert Linar Yakupov is more sceptical about the new appointment.
"Although Tatarstan is one of the most active regions in cooperation with the Russian Federation, it is anyway a derivative of relationships of Turkey and Russia in general. It seems to me that now it is a more technical position. Integration with the political bloc and businesses is a very important component, but I don't think some of our areas of cooperation (education or culture) are weak links. Everything develops as much as possible. Even if there are weak links, I don't think it is a fault of Turkish or Tatarstan authorities but the general history of relationships of Russia and Turkey. Besides, the consulate isn't an embassy, this is why I will repeat that it is rather a technical job," the president of the Islamic Business and Finance Development Fund thinks.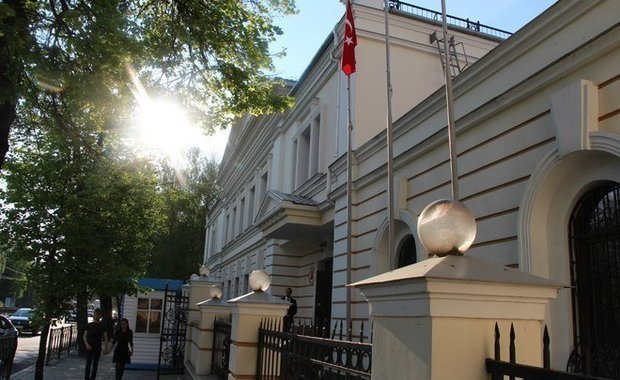 Azat Akhunov doesn't deny that Turkey once took advantage of Tatarstan as a trampoline or window to the economy of Russia. However, the relationships between our country and the southern state are established directly due to improvement, this is why there is no urgent need to reinforce relationships with Tatarstan from a political perspective.
"Nevertheless, they should thank the officials of Tatarstan for the conservation of all Turkish projects during the crisis precisely in our republic. Tatarstan didn't let the economic Russian-Turkish relationships finally die out. In addition, Tatarstan is a strategically important region, this is why I think the relationships will develop," the expert in Eastern studies said.