Sergey Lukyanenko: "Not the artful state like that of Orwell but the era of corporations' absolute power is the biggest danger"
The Russian fantasy writer, creator of the universe of Watches had a meeting at the IoT & AI World Summit Russia in Kazan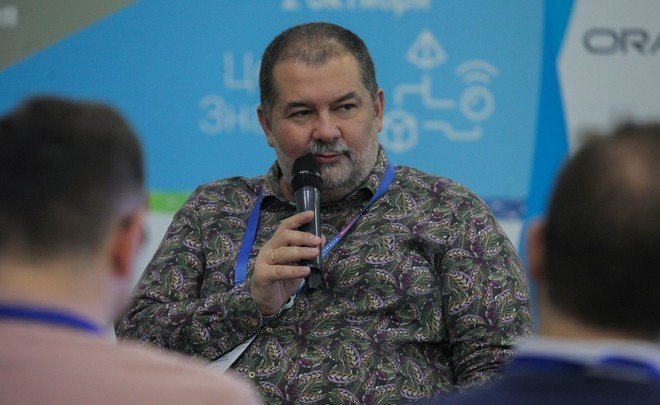 Fantasy writers have lastingly been famous for being foretellers who can predict the appearance of new technologies, development of political regimes and scenarios of changes in the world. Soviet fantasy writer Aleksandr Belyayev described the appearance of unmanned vehicles and talked about the ethics of plastic surgery as early as the 30s, not to mention Jules Verne or Herbert Wells's "predictions" that became a reality. Sergey Lukyanenko — Russian fantasy writer who wrote Night Watch and then created a universe of Watches and at least five fantasy worlds — became a guest of the IoT & AI World Summit Russia in Kazan for a reason. During a 1,5-hour meeting in a Kazan Expo pavilion, the author of popular books talked about his fears of smart houses and the experience of writing a story with a Yandex neural network. More is in Realnoe Vremya's report.
"When the iPhone created the basic programme to measure the length of objects, Apple had the biggest collection of men's anthropological features"
How the Internet of Things and Artificial Intelligence Can Be Used in the Future — this was the topic of Sergey Lukyanenko's speech at the 3rd IoT & AI World Summit Russia 2019.
A makeshift hall in the main Kazan Expo pavilion was stuffed to the gills 15 minutes after the meeting began despite obvious technical problems — there was a loud echo in the huge hall of the pavilion. The guests of the meeting even were offered to use headphones to understand the interesting speaker's speech.
"I will try to pretend to be hearing at least myself here," the writer noted.
The fantasy writer probably gathered such an audience for the first time — engineers, developers, leading programmers and managers of IT projects were in the first row. IT seems that there were enough people among those who represented contemporary science who read Lukyanenko's texts nonstop. Having said in advance that he unlikely could teach the people sitting here a lot, instead of the announced topic, the writer offered to remember his colleagues and express his opinion about it.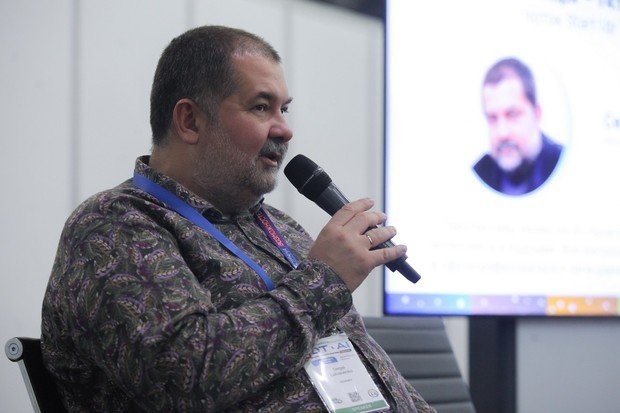 "The term of smart things has been known in Russia for some 70 years. If I am not mistaken, in the 50s or 60s, writer and poet Samuil Marshak wrote a tale for children named Smart Things where he described a smart fridge, that's to say, the magic tablecloth and other devices as well as the danger of ending up in other people's hands, what they aren't designed for. So we had some idea a long time before the appearance of the Internet," Lukyanenko's was ironic, completely deadpan.
Joke apart, Lukyanenko reminded how fantasy writer Ray Bradbury was first to describe the smart home technology in 1950 in There Will Come Soft Rains where the last house that survived a nuclear catastrophe continues to care for the hosts who died a long time ago without fail. Bradbury never was a science fiction writer, and the way equipment works interested him the least as well as the absolute minority of fantasy writers, though writers saw and see the danger of such a development well.
"We all know Orwell and surveillance technology he described. But what does this technology mean if each of us carries a camera, a tracker and a spending tracker in the pocket now? There was a joke: when the iPhone created the basic programme to measure the length of objects, Apple had the biggest collection of men's anthropological features," the writer smiled. "I fear such a thing, I would have neither a smart fridge nor smart coffee machine in my home. For instance, there is such a thing as IQOS, I was surprised to find out that it had Bluetooth, it could be synched with a smartphone. But why? To calculate how many cigarettes you've smoked and at the same time to enable the company to clearly know how much you smoke, what you smoke and where you are.
The writer advised thinking about it every time when you are confused when "looking at the sausages you have bought that you weren't going to eat and the books you weren't going to read".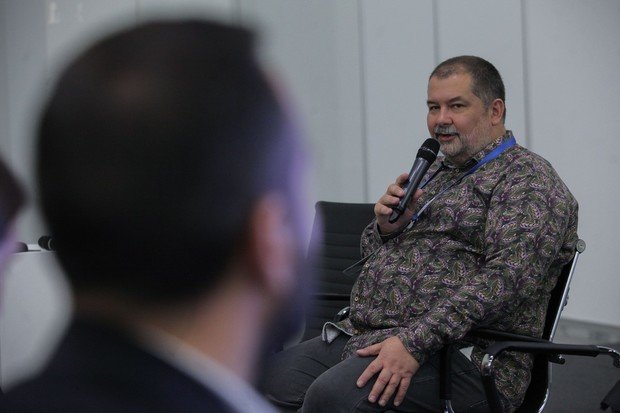 "Not the artful state like that of Orwell that will trace us and tut-tut us from time to time. The problem is that the era of states' absolute power is coming to end, the era of corporations' absolute power is coming. Maybe I am not very optimistic for people who deal with it. If you think it is a layman's opinion, correct me, I will be very glad to change my mind if you tell me it is just a human's primal fears that appeared outside the general information space," the writer presupposed.
But nobody corrected Lukyanenko, this is why the writer went on and anyway switched to the second topic of the meeting — the next prospects of artificial intelligence that fantasy writers especially love. Having remembered the concept of artificial intelligence created by Isaac Asimov in the middle of the past century, he stated that the neural network would unlikely become something bigger than just good imitation in the foreseeable future.
"Despite talks about neural networks, all these whoops of delight: 'Here you are, the neural network has written a story!' is just an imitation of mind, an auxiliary programme at best. For me, full-fledged creativity is a criterion of mind. Artificial intelligence can't create a really good composition, no matter what it is, a painting, literary texts or music, it is impossible to talk about the creation of intelligence. And what artificial intelligence creates in this sphere is a compilation of human works, which is funny at times, it can be even interesting but it is never original."
"Perhaps, there can be people here who think that artificial intelligence will appear in a couple of years, and we will be able to talk with it, hear it. I truly believe that this won't happen in the next 20-30 years because we haven't completely understood the nature of mind yet," he added.
Then the listeners of the lecture started a real terminological battle with Lukyanenko trying to find out how the author understood the terms "neural network", "artificial intelligence", "consciousness" and "art". After 20-minute discussions, they agreed that "artificial intelligence" for the fantasy writer was just a general character of manmade consciousness like a human, and not a programme that can learn as the scientific community often calls.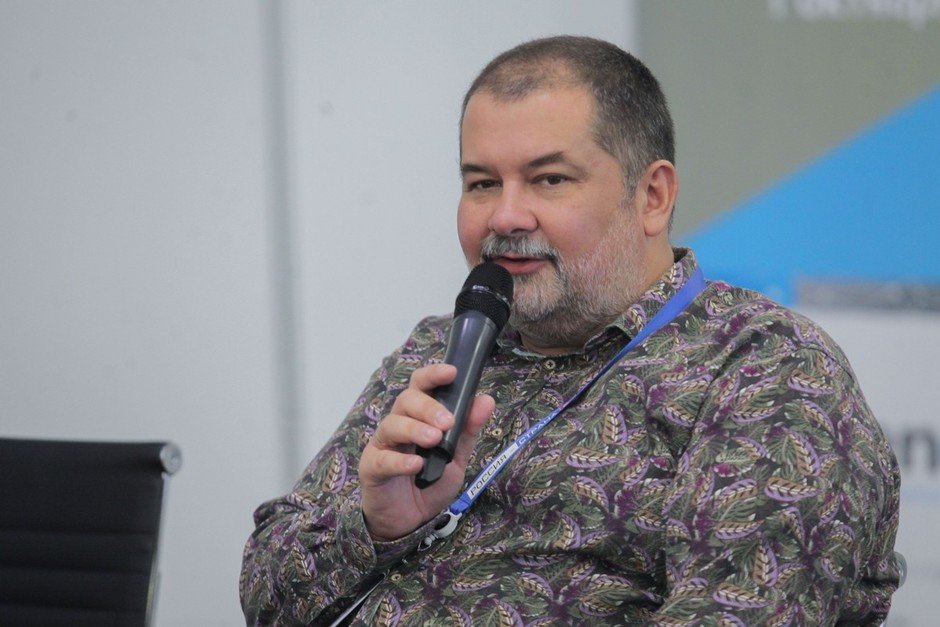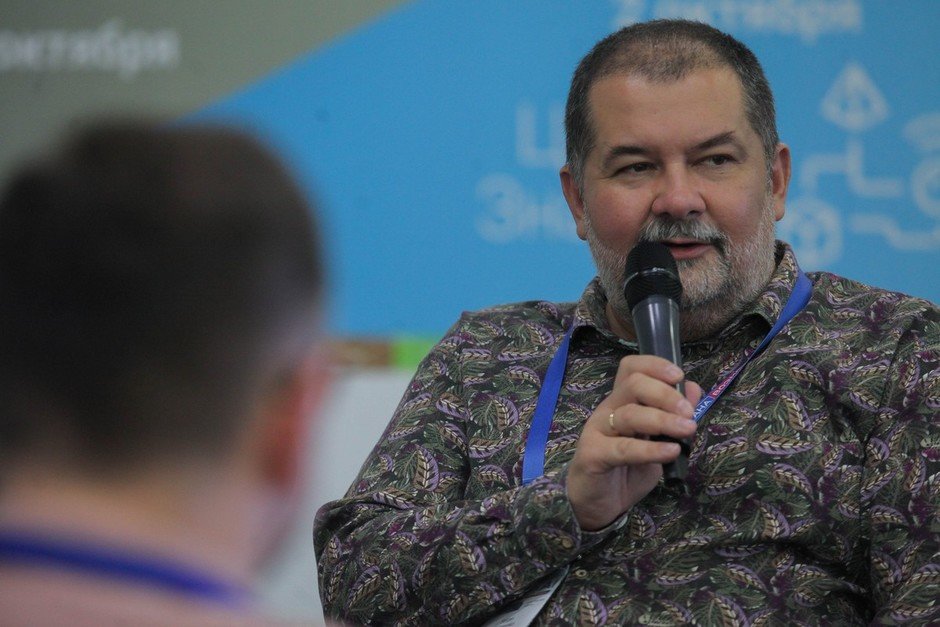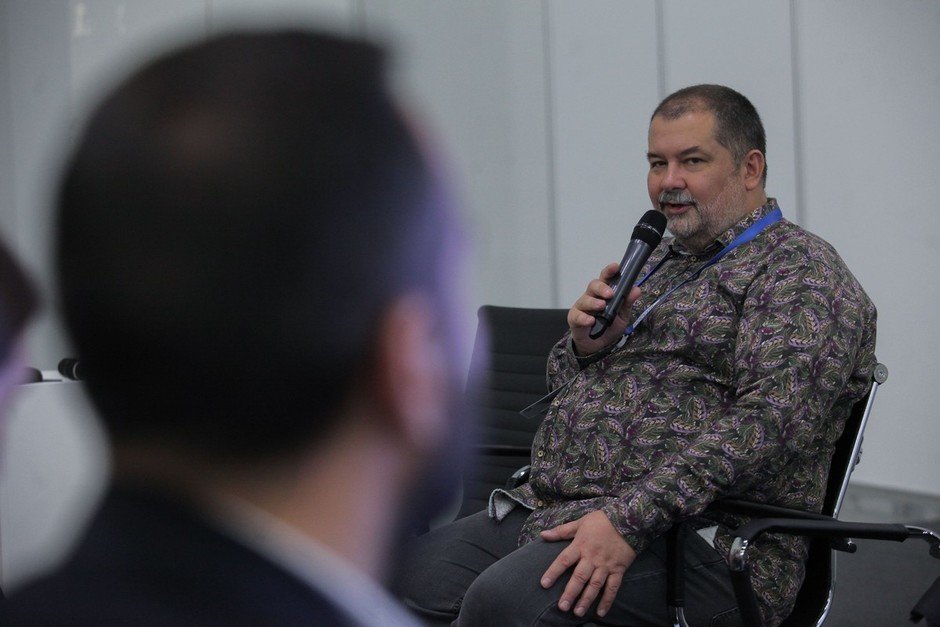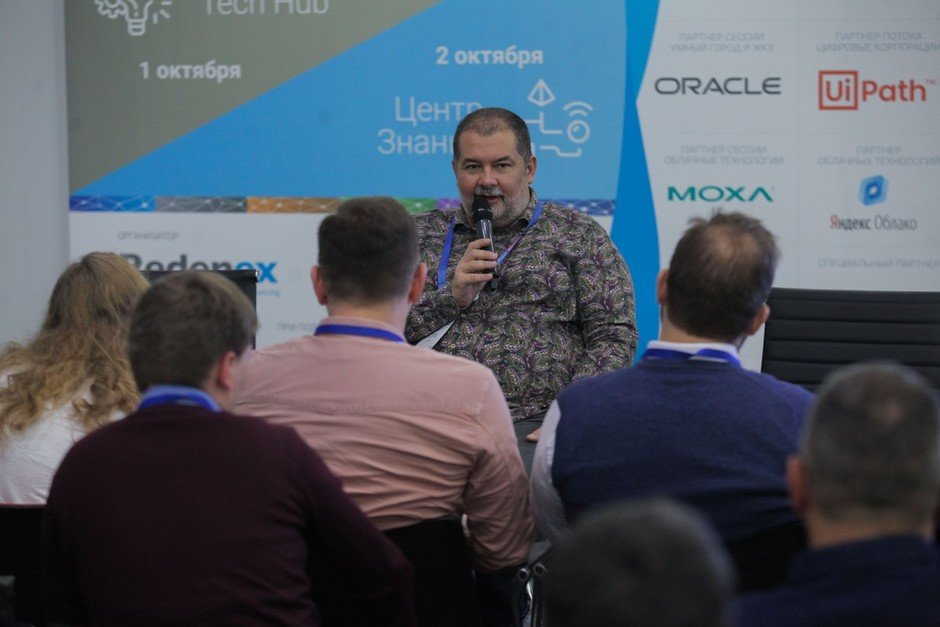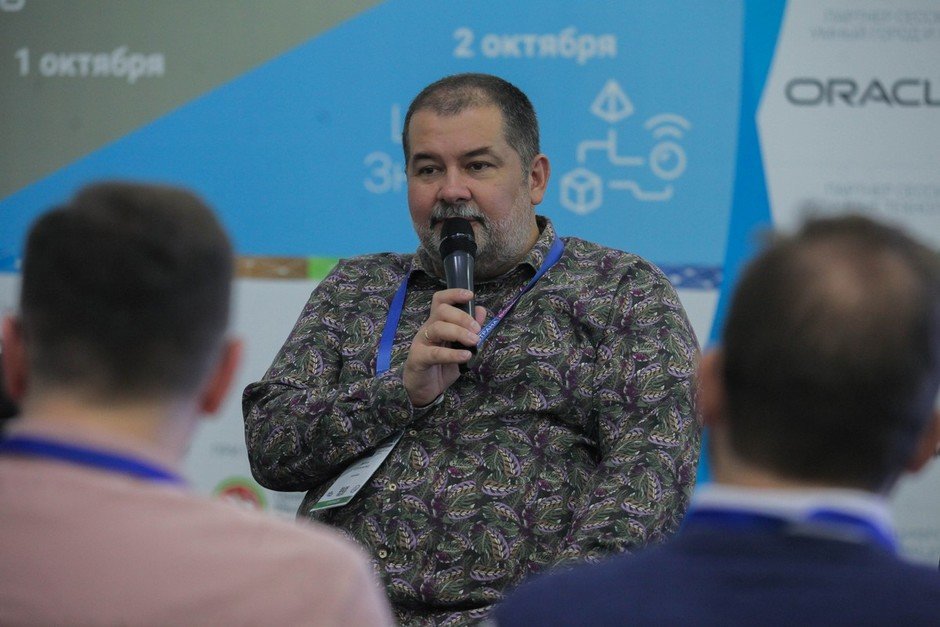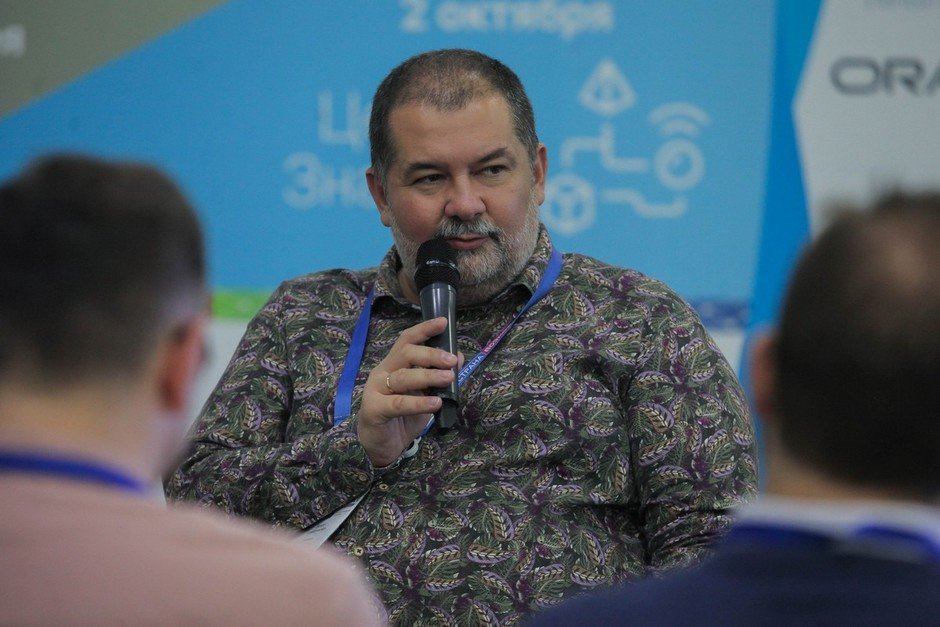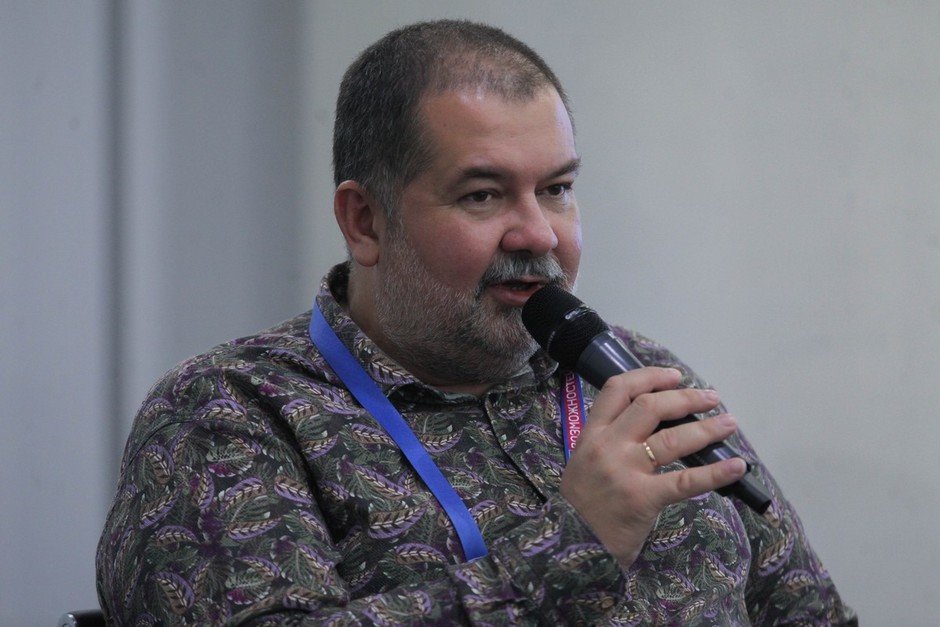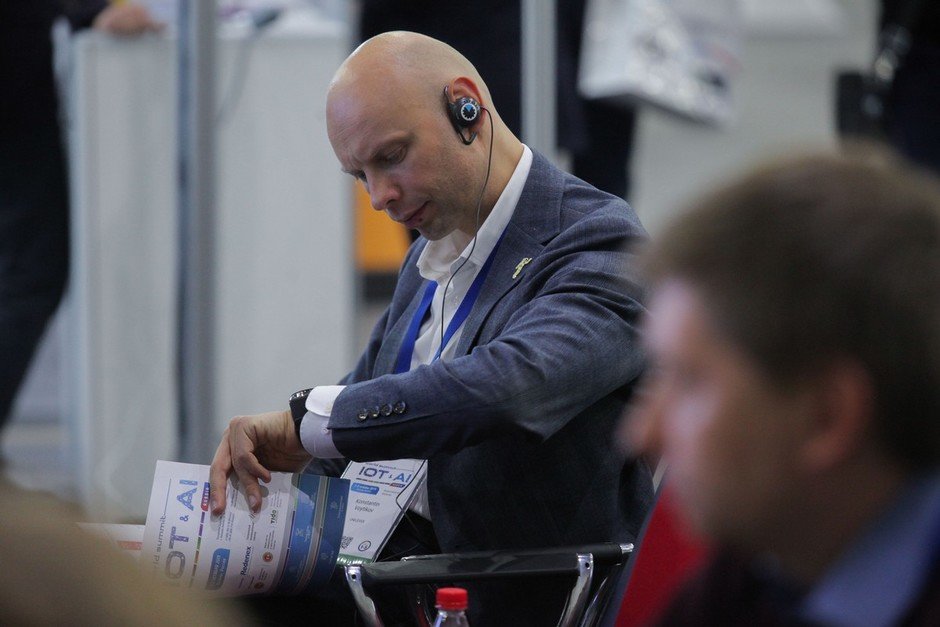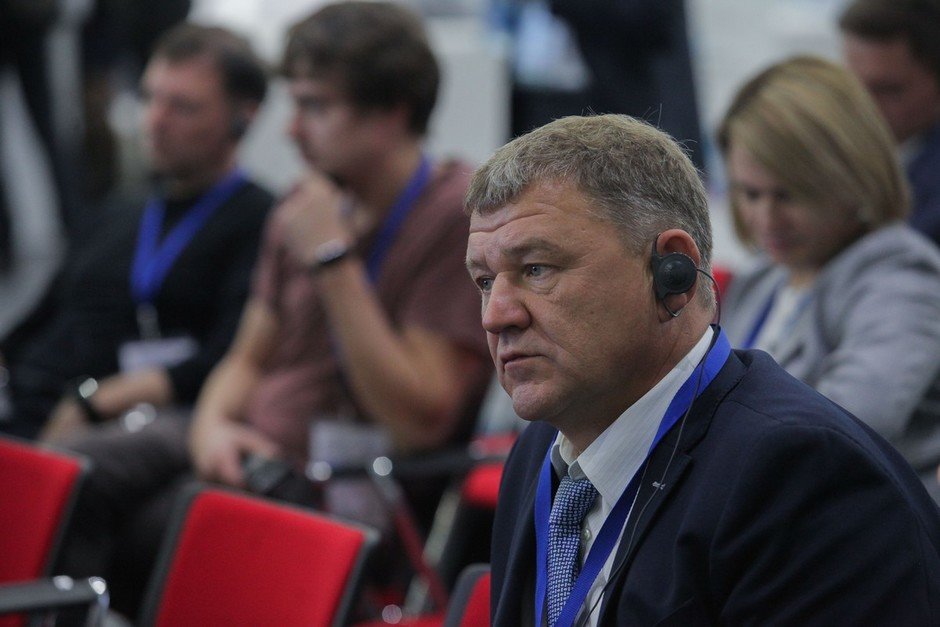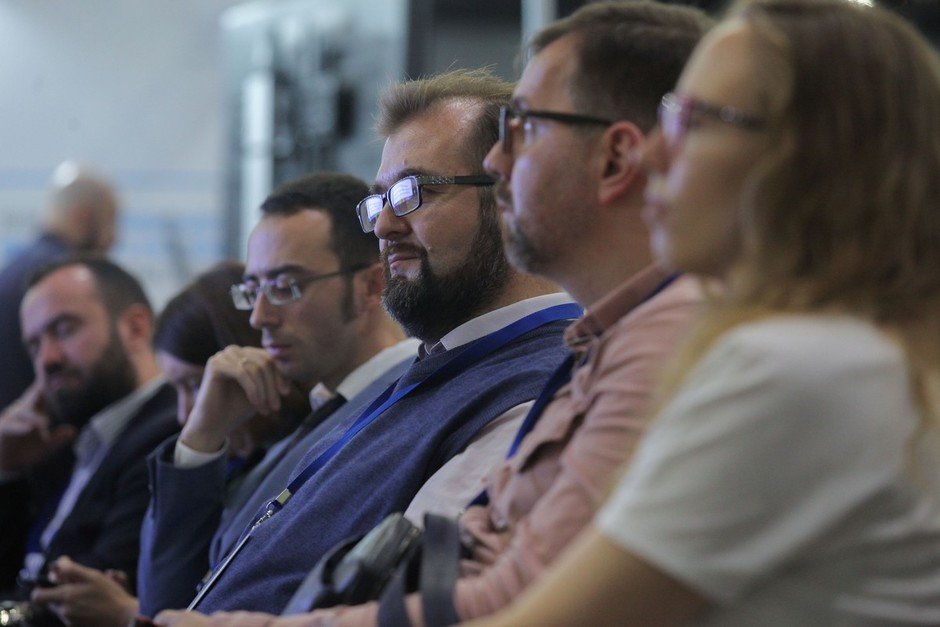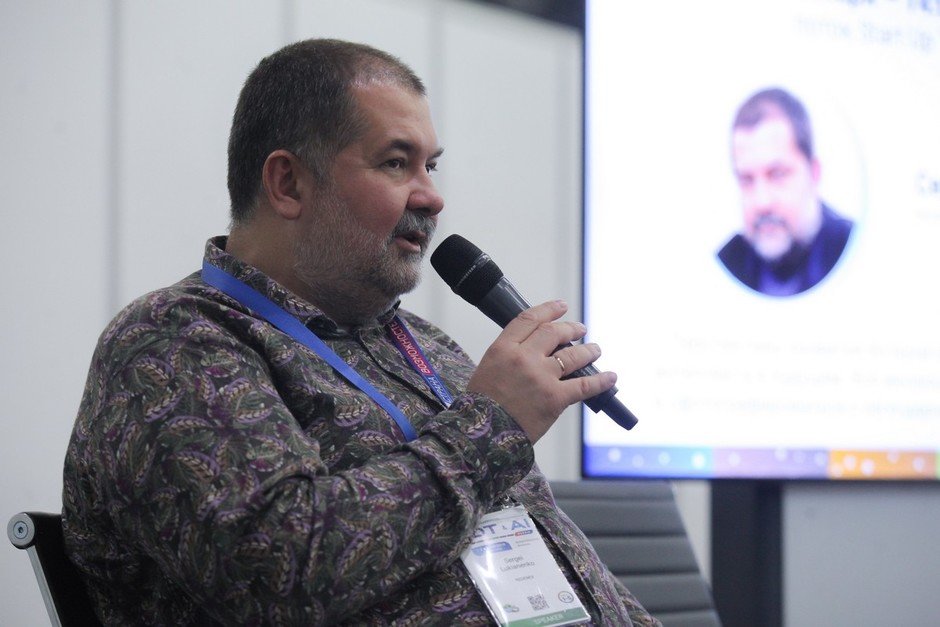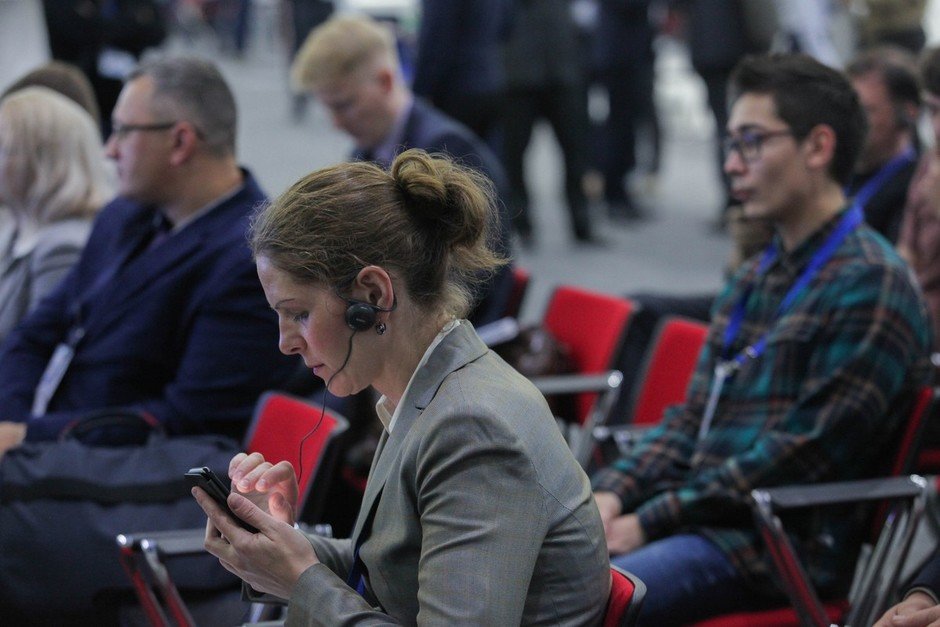 Photo: Olga Golyzhbina. Photo: Rinat Nazmetdinov