Boris Mendelevich: "We should create such conditions where health care workers will work full time and get a decent salary"
The State Duma's Commission on Health Care offered to recount doctors' salaries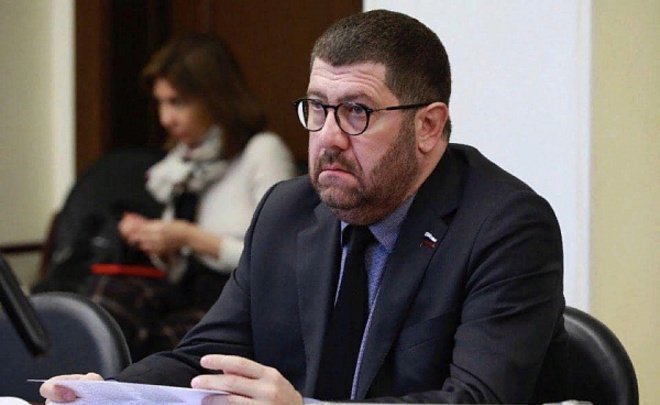 The Duma's Commission on Health Care supported the idea of raising doctors' salaries. Parliamentarians offered to change the order of nurses' salary calculation method — by changing the ratio of basic rate and increments. Vladimir Putin has charged with finding a way to raise medical workers' salaries this week. The president gave head of the Ministry of Health Veronika Skvortsova and Vice Premier Tatiana Golikova a task to modernise primary health care within a related national project and particularly raise doctors' salaries. A solution was found two days after the president's statement in the State Duma.
"High and fixed rate"
The State Duma's Commission on Health Care supported the idea of raising doctors' salaries — it is for reconsidering the ratio of the basic rate and increment in medical workers' salaries. Chairman of the commission Dmitry Morozov noted that the basic part of doctors' salary must be "high and fixed".
According to him, health care workers' salaries in regional hospitals, polyclinics don't reach those numbers mentioned in reports. And nurses work 1,5-2 times more than needed. In addition, "bonuses are sometimes still unfair among the management".
Director of Health Care national project's working group Boris Mendelevich urged to start "with modernising efficiency criteria of the doctor's performance and stopping calculating the average salary".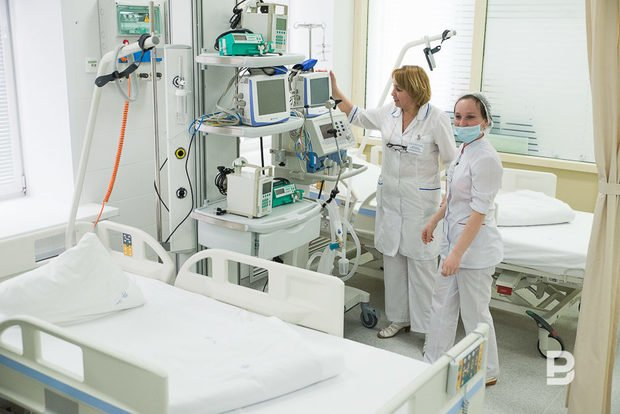 "We still have a salary rate system and we don't clearly understand what the doctor's salary depends on. For instance, the absence of complaints is one of the criteria, but, firstly, not all patients are ready to complain and knock doors, secondly, complaints aren't always a reflection of precisely the doctor's bad performance. Criticism is often aimed at a bad service (long waiting time in a queue and so on), but not treatment. The number of patients is another criterion. Though, in my opinion, the number of healthy patients matters," Boris Mendelevich told Realnoe Vremya.
Commenting on the salary gap between health care staff and the administration of medical institutions, the interlocutor of our newspaper reminded that Russia "had pilot regions and projects when hospitals switched to a for-profit model.
"It is a situation when a salary of the institution's administration was calculated on the multiplied average salary in the hospital. Of course, in such a situation the head physician is interested in a rise of the staff's salary and does his best. And a specific rate of the dependence of salary must be discussed with the medical institution's staff," Boris Mendelevich thinks.
"Not tinkering"
According to Board Chairman of the Association of Health Care Workers of the Republic of Tatarstan Rostislav Tuishev, "the basic part must be the core and reflect the gist of the price".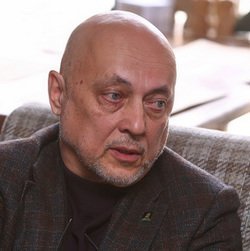 Ex-Minister of Health Care of Tatarstan, 7th State Duma deputy Ayrat Farrakov, in turn, detects a serious outflow of health care workers form the state health care system. In his opinion, it can be linked with a high level of responsibility, a high level of bureaucracy as well as an insufficiently transparent and objective payment system.
"For this reason, I completely agree with the Russian president's evaluation that dramatic changes are really needed here, not tinkering. First of all, they must coincide with doctors' interest: a real rise in salary, less bureaucracy, an objectively transparent system so that every doctor can imagine the amount of work he has to do," Ayrat Farrakhov thinks.
According to our interlocutor, the situation in Tatarstan is "better than across the country in general", as the basic salary rate has always been higher.
"Not only this is the case. The point is that citizens get 80% of medical help as primary care. Moreover, the amount of financial assistance of primary health care is just about 20% of the whole health care system," the ex-minister comments. "Now it is very important to try to redistribute the volume of financing so that the share of primary health care financing will significantly rise. This can be solved by redistributing the tariff, by means of some technologies that Tatarstan already has, it is single-source financing and the so-called asset management."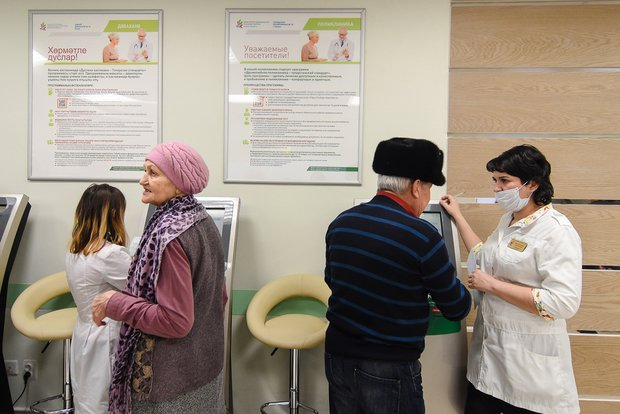 "We should be talking about not only the table of rates"
Discussing the change of the salary calculation method, Deputy Chairman of the Commission on Health Care Nikolay Govorin remembered such a tool as wage rates: "Perhaps we should use the excellent experience we had in Russia in the Soviet era and later, wage rates where everything was transparent. There were degrees, and it was clear what for this degree was given, for track record, for a category, academic degree, accomplishments, skills. This is why there was motivation to improve one's professionalism, obtain these skills."
In this respect, Boris Mendelevich didn't support his colleague and claimed that he was "hostile to wage rates".
"I am offering to create such conditions where health care workers will work full time and get a good salary. In today's situation doctors and nurses simply have to work 1,5-2 times more, and sometimes more. And the average salary indicated in statistics is a result of a lot of work. In addition, talking about the execution of the president's orders, such facts are omitted or are rarely expressed. Moreover, a lot is being said now about a lack of staff. But even if we have 100% of the medical staff, the employees' salary will be very low. And to get rid of this, I offer to link the doctor's salary to the number of hours. Then a doctor and nurse can choose themselves how much they have to work and how much they can do. Of course, there will be a bottom and cap. Yes, I understand that the introduction of such a system requires giving much money compared to what we have now, but in such a system there will be a clear understanding of who and how much earns," the interlocutor of our newspaper concludes.
Commenting on Nikolay Govorin's proposal, Ex-Minister of Health Care of Tatarstan Ayrat Farrakov noted that the introduction of wage rates has both pros and cons.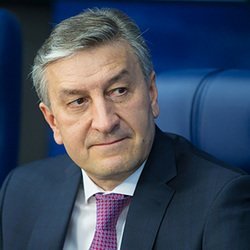 Board Chairman of the Association of Health Care Workers of the Republic of Tatarstan Rostislav Tuishev claims that in this case "we should be talking about not only the wage rates but a transition to a budget variant of financing".