Great Volga Road to drive out Golden Ring? Tatarstan offers tourists its own route
The republic has been on the federal programme on tourism development and is a candidate to get investments equal to a billion a year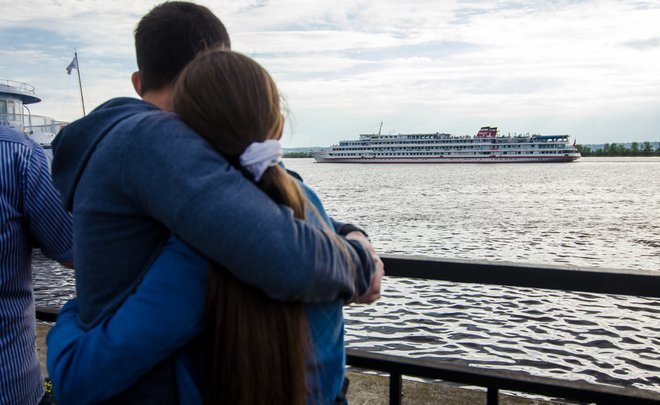 Tatarstan will send over 7,5 billion rubles (a billion of investments and a half million of two budgets a year) to create new tourism clusters. Chairman of the Tatarstan State Committee for Tourism Sergey Ivanov told journalists about it on 1 April. An ambitious task is to develop their own tourism destination The Great Volga Road together with 14 Volga regions. But not all new projects put down roots – Turkish investors in the ''Disneyland'' in Laishevo have taken a pause due to problems of the fallen rate of lira. Realnoe Vremya gives details about how the republic wants to surprise its guests.
Great five years
The Tatarstan State Committee for Tourism celebrated the fifth anniversary since the foundation on 1 April. The meeting about the performance during this time was informal – in the recently commissioned hotel Kazan Palace by Tasigo. Journalists were taken on an excursion in the five-star hotel in the building of the former Shamov hospital where historical staircases, doorways, arches and other elements of the hospital with a century-old history were conserved. Red figures of animals everywhere are among the peculiarities of the interior – a kind of caricature of the traveller's evolution.
Accommodation in Tasigo, like in any premium hotel, is considerably higher in Kazan in general: from 15,500 rubles for a double room to 85,000 rubles a night in the Presidential Suite. There are 64 rooms in total, and another hotel of the Turkish holding Polimeks is to arise next to it – a four-star hotel for 90 rooms.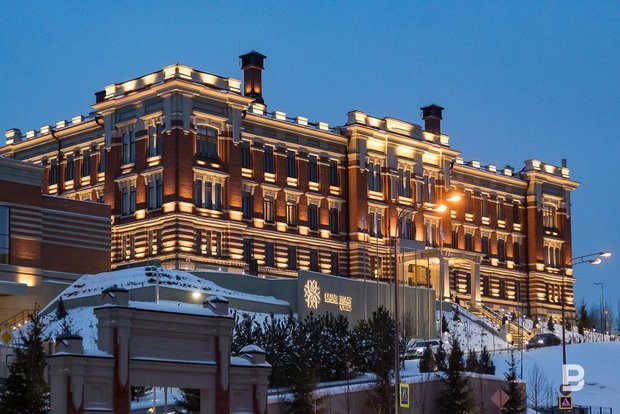 Opening the meeting, Chairman of the State Committee Sergey Ivanov confidently claimed that Tatarstan was in line with the best highlights on the planet and had world-class tourism centres in the last five years. Tourist traffic grows as well: from 2,2 million people in 2013 to 3,4 million in 2018. Two big points of attraction for guests appeared – Bolgar and Sviyazhsk, both are on the UNESCO list. The number of tourists in the ancient Muslim town rose 2,5 times, that in the island-city tripled, to 500,000 people in each one.
The Kazan Kremlin also became 2,5 times more popular and attracted almost 3 million visitors. Interest in Tetyushi (tourist traffic increased 11 times over the five years), Kamskoye Ustye, Chistopol is growing, Vysokaya Gora, Arsk, Rybnaya Sloboda are actively developing. But the main task of the committee is to involve not only Tatarstan's resources in tourism turnover but also that of the entire Volga region. The republic was the initiator of the project The Great Volga Road two years ago.
''It's clear that there is the Golden Ring, the Lake Baikal, Sakhalin, Kamchatka, Sochi, Krasnodar Krai, Crimea. But our task is to make our territory be considered as a separate tourist destination. For this purpose, we should unite efforts of all Volga districts so that both Russian and foreign tourists will come only to the territory of the Middle Volga River region,'' Sergey Ivanov claimed.
All 14 regions have already signed an agreement on cooperation in the project. A lot will turn on logistics and tourists' interest. The route Kazan – Yoshkar-Ola – Cheboksary is already gaining in popularity.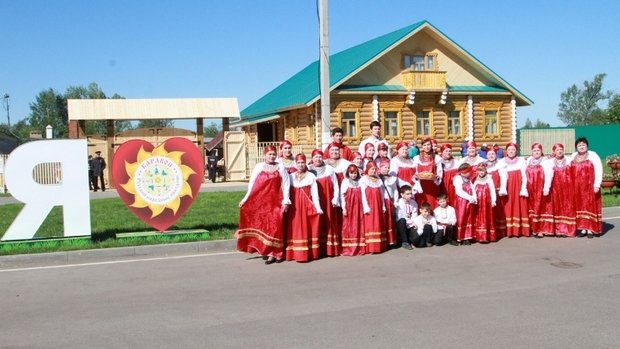 Tatarstan is interesting for Iranians, Indians and Chinese
Local routes also develop. For instance, the voting for the best name of an ethnic route in Laishevo District ended on 1 April. The variant One Road – Three Peoples won.
Another important conclusion over the five years – hotel occupancy rose by 26%, to 2,1m people, moreover, the number of hotels and rooms increased 1,6 times. The quantity of tour operators tripled (69 out of 116 in international inbound tourism, 8 – in international outbound tourism). Nowadays over 210 foreign tour operators offer trips to Tatarstan, 300 Russian operators expanded their offers in the republic.
Tourist traffic of foreigners rose by 76%: for instance, if 332 Iranians visited the republic in 2013, the number was 7,806 in 2018. Interest in the republic among residents of India increased four times, among Chinese and Finns – 2,5 times, by 60% among Germans. The plans to attract guests to our republic are to grow by 7% a year, but everything will depend on the political and economic situation in the country, the state committee explained.
Why the republic is unlucky with amusement parks
Realnoe Vremya recently wrote about the dead project of a family amusement park like French Futuroscope in Verkhny Uslon District. As it turned out, a project of another amusement part also stalled – from Turkish investors from Gürsoy Group who were considering a site in Laishevo District for construction.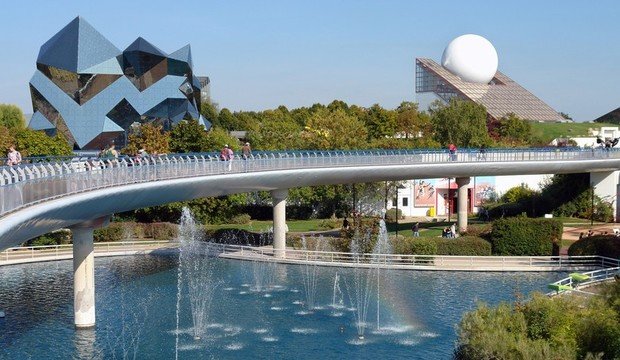 ''Indeed, we had such talks, representatives of Gürsoy Group came. They were very interested in implementing this project. In fact, the talk began with certain plans. But last year there were serious changes in the economy in Turkey, the national currency's rate fell a lot. And today Gürsoy Group refused these plans, they took a pause without any deadline precisely because the domestic situation in the country and in their business dramatically changed. Neither we nor they completely refuse the project, but we aren't talking about a deadline at the moment,'' Ivanov explained in answer to Realnoe Vremya's correspondent's question.
Nevertheless, the topic of an amusement park for Tatarstan remains topical. According to the committee's head, they're holding talks with several investors, but he didn't name certain companies and plans, as they haven't signed investment agreements. However, the republic joined the Federal Target Programme to develop domestic and inbound tourism and will use the money of this programme to open new tourism and recreational clusters.
''Now we are discussing an opportunity to create such clusters in Yelabuga, Kamskoye Ustye, Spassk, Chistopol, Rybnaya Sloboda, Zelenodolsk Districts. In the last case, I mean the island-city of Sviyazsh, first of all. We are considering Kazan, too. We're collecting all the information, preparing a development concept. The results will show where we will start,'' Sergey Ivanov said.
According to him, over 1,5 billion rubles (331 million rubles are the Federal Target Programme's money, 240 million rubles are the republic's money, 1 billion rubles is investors' money) will be spent on these purposes from 2021 to 2025. The project Five Winds in a cluster in Kamskoye Ustye District, which has already been announced and transformed into Volga Bulgaria, was the basis of this programme.
Tatarstan