''We digitalise humans'': new Innopolis residents promise to minimise human errors
Chain stores and creators of augmented reality register in the SEZ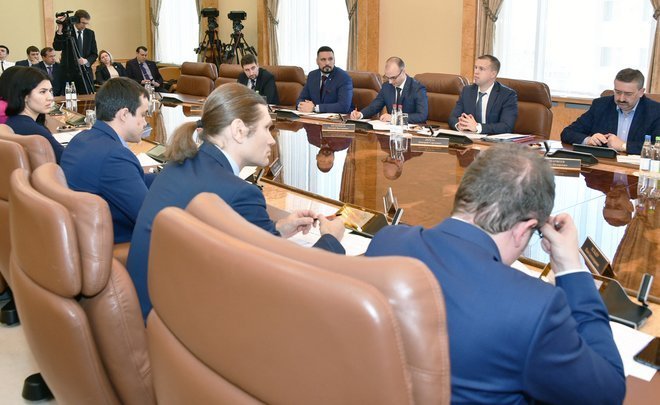 Innopolis SEZ has had seven new residents and two partner companies – their number has now reached 83 and 11 respectively. The total declared volume of investments of the recruits totalled 660 million rubles. X5 Retail Group and Magnit IT Lab PLC have become the biggest investors. The residents have spent 6,9 billion rubles in total nowadays. Realnoe Vremya tells about new projects of the special economic zone.
IT solutions for future shops
The new residents' projects were considered at a meeting of the supervisory board of Innopolis Special Economic Zone under Tatarstan President Rustam Minnikhanov on 18 March. The board appreciated the candidates' applications – seven companies have become residents, two are partner companies. Corporate Centre X 5 (plans to create an X5 Retail Group technology development centre in Innopolis), Magnit IT Lab PLC, SearchInform Integration PLC, VRM Group, companies close to former Minister of Communications of Russian Nikolay Nikiforov Diginavis, Resource (the latter became partners) and other obtained the status of residents.
IT Director at X5 Retail Group Sergey Kozyr told journalists that Rustam Minnikhanov was presented projects of both mature businesses and start-ups.
''We talked about the presence in Innopolis as a resident that will develop solutions for shops of the future. It's more IT solutions that allow transforming operational processes both inside a business and for the purchaser. The focus will be made on internal staff rationalisation, attraction of IT solutions associated with video analytics, big data, which allow having a more targeted approach to our clients,'' said Kozyr.
In addition, X5 Retail Group is considering an opportunity to create an ''unmanned shop''. The economic efficiency of its different models is calculated at the moment.
''I think we will go back to this issue later when we understand what we will have and when. Let's take a pause, we need to complete internal processes linked with this idea,'' noted the IT director of the chain store.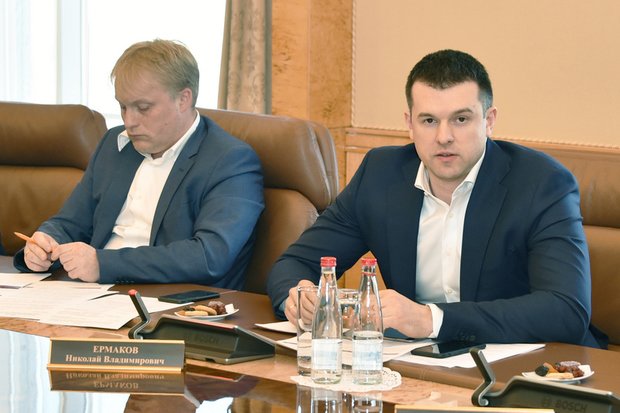 The company plans to invest hundreds of millions of rubles in Innopolis. At first, the staff X5 Retail Group will consist of 32 developers of software solutions. The chain store plans to closely cooperate with Innopolis University. ''The experience of other SEZ residents is also interesting for us. They can suggest ideas. We've already heard several ideas at today's meeting that we can apply now,'' Sergey Kozyr added.
Another big retailer Magnit chain store also became interested in the Innopolis resident status. Yevgeny Melnikov, head of the directorate for information solutions and information protection of the company, claimed that Magnit is intending to implement solutions to manage mobile platforms for employees and to work with suppliers and purchasers.
''Mobile phones are blossoming now, you know. We're using them not only as voice recorders but as the key solution that's always with us. A mobile device allows understanding consumers' needs. Mobile device management gives a chance to provide services of uninterrupted operation, control services, monitoring systems and automate the employees' work. We can simplify it as much as possible, give tasks in order to work for our buyer,'' Evgeny Melnikov told the journalists.
The chain store is introducing price checkers for a loyalty programme to enable to use it not only with a card but also on a tablet. Magnit plans to launch a mobile app until the end of the year. The company's office in Innopolis will consist of 20 employees. It's also considered to attract Innopolis university students to cooperation.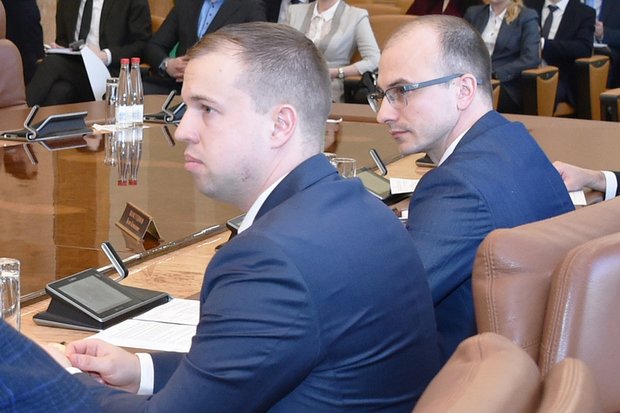 Augmented reality glasses will teach how to assemble a car
VRM Group company creating virtual and augmented reality systems for staff training has also obtained the Innopolis resident status. VRM Group's proposals are already demanded by secondary vocational institutions in Moscow, Perm, Tatarstan's neighbouring regions – Udmurtia and Bashkiria – are also interested in them. At the moment, the Republic of Tatarstan is holding talks with the education ministry to look for sites for approval.
''VRM Group is the only in Tatarstan and one of the four system partners of KUKA Robotics RUS in Russia. Understanding the situation in the industry and the importance of people and the number of problems concerning their training and refresher courses, we decided to create a new product. We digitalise humans with the help of AR glasses, that's to say, we show him what to do and how. We have holographic images, which help to train. A person seems to be working with an experienced instructor,'' said Bulat Shamsutdinov, a co-founder and commercial director at VRM Group.
The virtual and augmented reality system for staff training is designed to use in assembly, where there is complex aircraft and car engine assembly. As a rule, it takes much time to train specialists for these sectors, while the experiment of VRM's development showed that it takes a couple of days to create an experienced assembly worker. The volume of investments in Innopolis will total 57 million rubles.
''At the first stage, we sell the system to secondary vocational institutions. Having tested the whole process with them, we will start selling it to industrial enterprises in the future. Now AR glasses are expensive, but all analysts in the world agree that they will be cheapening in the next years like both mobile phones and computers,'' added Shamsutdinov.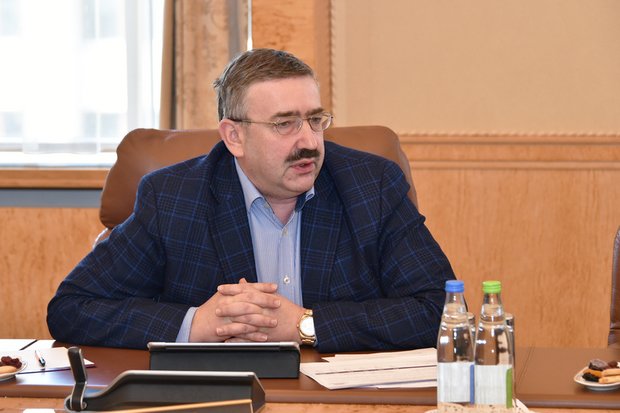 Information vulnerability by Tatarstan's example
SearchInform Integration LTD will develop information security systems in Innopolis. As Lev Matveyev, chairman of the board of directors at SearchInform, noted, almost all regions, ministries and agencies have information security problems. By Tatarstan's example, the company intends to show what such vulnerability is fraught with and to invest about 100 million rubles in Innopolis in the next five years.
''The more information is digitilised, the higher the probability it will go in a wrong direction is. For instance, hotels make copies of passports, and then they are sold on the Internet. Urban engineering administration goes to the external world, and development plans, information about lonely pensioners with flats, pensions, medicine are there. To show the level of problems, we need the goodwill of officials of one of the federation's regions. And we hope to assure [everyone] of the necessity of information security with the help of Tatarstan, appearing in Innopolis.''
Alloka Analytics PLC, a subsidiary of Alloka PLC, has also obtained the status of the resident. It will modernise and develop the company's existing products in analytics and phone call management. TGT Service PLC plans to create an automated system in Innopolis to visualise and analyse data of geophysical research of oil wells. Radius of Research company will create business intelligence system in the SEZ – it's systems designed to manage models of forecasting, sales strategies and advertising campaigns.
And Diginavis and Resource companies have become partners of Innopolis SEZ. The first of them plans to invest in creating breakthrough developments in ''cross-cutting'' digital technologies, while Resource PLC will provide high-tech solutions to recruit and find staff.
By Yekaterina Gumarova. Photo: tatarstan.ru
Tatarstan