Mikhail Kazakov: ''I established as a singer in Kazan''
How to sing Boris Godunov's part at the age of 26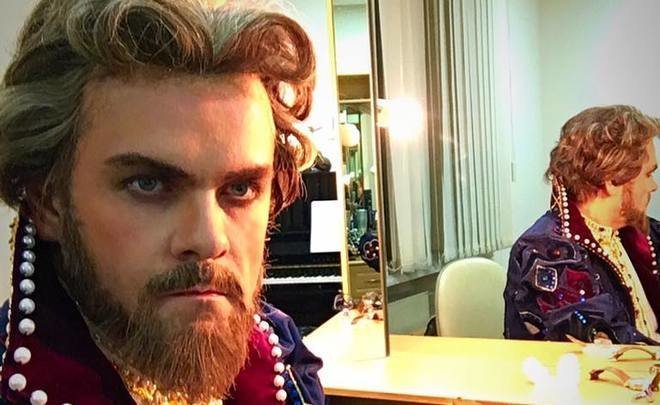 It was 20 years on 1 March since the appearance of a new soloist in the M. Jalil Tatarstan State Academic Opera and Ballet Theatre – Mikhail Kazakov. Now he is already a soloist of two theatres – the Bolshoi and the Kazan opera theatres, a winner of six international contests, including the Tchaikovsky competition. Kazakov has a gorgeous bass, he's handsome, charismatic, and his career is going quite well. Realnoe Vremya talked with the singer on the eve of the 20 th anniversary.
''I rejected this proposal''
Mikhail, how was it that you were a young singer then and became part of the Kazan opera theatre's staff?
I was among interns first, but then director of the theatre Raufal Mukhametzyanov made a decision to employ me as a member of staff. It was on 1 March 1999. And my first solo concert in the hall of the Union of Theatre Workers was on 16 April of the same year already. At that time, I also was a third-year student of the Kazan conservatoire and was actively preparing for contests named after Yelena Obraztsova and M. Glinka. Competition programmes were big, and I needed to polish them. I needed to gain scenic and psychological experience. So I had my first concert and was simultaneously working in the theatre. I sang in Verdi's Requiem, then performed Pimen in Boris Godunov, Angelotti in Tosca, Don Basilio in Il Barbiere di Siviglia.
You became one of the awardees in the Yelena Obraztsova's competition, you were second. After this victory, you were invited to the Mariinsky Theatre's Academy of Young Singers. Why did you reject?
It was an insisting proposal, there were calls from Petersburg to the conservatoire, to my teacher Galina Lastovka, it's was very persistent wishes to see me in the Academy. But the Academy of Young Singers doesn't give a graduate diploma. While I was a fourth-year conservatoire student, I needed to finish the higher educational institution.
But you could finish the conservatoire and go to the Academy.
No, they needed me to come to the Academy urgently. Everything was categorical.
Don't you regret rejecting this proposal?
Some time ago I met with Larisa Gergiyeva, art director of the Academy of Young Singers, in the jury of the P. Tchaikovsky's competition, and we humorously talked about this issue. Mrs Gergiyeva said I was very proud and neglected their proposal. So we laughed as friends. Then she invited me to her festival to Vladikavkaz, and we also met in plays when I was singing in the Mariinsky Theatre.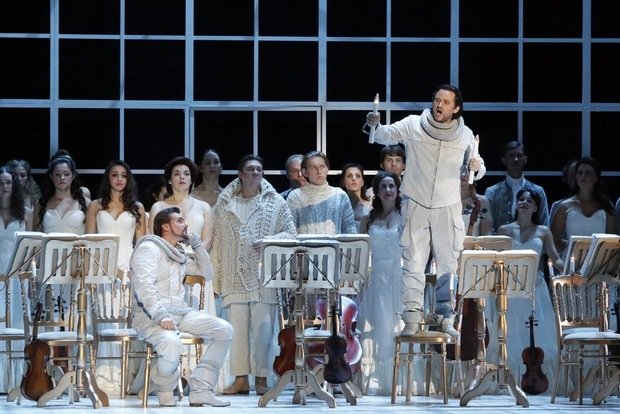 ''One must want to win very much''
How were you invited to become a soloist of the Bolshoi theatre?
The Bolshoi arose immediately after the conservatoire. My final examination, in fact, was my play in the Bolshoi Theatre, it was Iolanta, and my part in that play was counted as a final examination in the conservatoire.
You are a winner of six international competitions. What do you think is needed to win? Apart from talent and diligence, of course.
Firstly, one must want to win very much. I never listened to anybody in competitions, I didn't compare myself with anybody. I just do my job. One must stay tuned. Competition always makes one very nervous. When the Tchaikovsky competition ended, I was in such a state that I failed to understand I had a gold medal for probably two months. I had a physical feeling I had been beaten with sticks. It was extreme stress. Both the announcement of the competition's results and the moment of the award ceremony – everything was a blur. The realisation comes later.
How are competitions looking now?
It seems to my when I was participating in contests, they were more serious, preparation was more serious. There were more serious quality criteria to choose voices. The Glinka competition was under the watchful eye of Irina Arkhipova, behemoths were also sitting in the jury in the Tchaikovsky competition. By the way, Mrs Arkhipova came to my performances, I didn't invite her.
She had a wonderful quality: she loved to support the youth.
She was a great person, without doubt. With her departure and the departure of singers of her generation some criteria for voice selection were lost, they were neutralised. And now we have, I'd say, quite a tense average picture. There are some talents, but total revenue is low.
Is it the fault of conservatoires?
It's the misfortune of our time. People want everything there and then, and this never happens. The process of formation of a singer has many layers. It's talent multiplied by intelligence, wisdom. A music college, then a music conservatory, then polishing, calibrating begin. Now they want young and inexperienced singers to sing huge difficult parts. This is impossible! Physiology works in a different way. This can't be questioned. For instance, a new-born baby can't do a somersault. The same thing is here.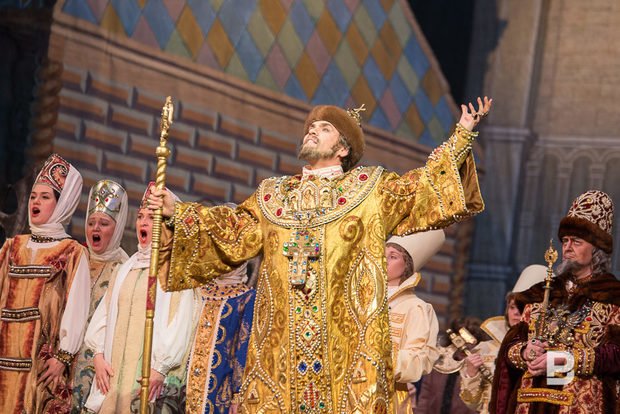 ''My Godunov is different now''
But you sang Boris Godunov's part at 26. At that moment you were the youngest performer of that part in Russia. How did you manage to do it?
Comparing this part when I sang it then and how I'm singing it now, they are different. Then I had a great desire, I studied plenty of materials. In the Bolshoi Theatre, for instance, my teacher Galina Lastovka was with me in rehearsals, Boris Pokrovsky came, advised me something. It was a huge work. I worked with the director for some two months, we polished every movement, every intonation, this is very important! It seems to me that the bass repertoire has two difficult parts, but they are different from a perspective of their vocal filling – it's Zaccaria in Nabucco and Godunov. Zaccaria should be sterile, academic, full-fledged vocal. This part doesn't require acting skills.
Nabucco has quite a schematically written libretto.
Yes, but if I don't perform Godunov's part like I do Zaccaria, it will be pointless. Boris is much more interesting. Godunov is a character from our life because the problem of conscience is always topical, especially here, in Russia. It will never disappear.
Kazan has a special attitude to Godunov's part because it's the best part of Shalyapin.
Of course. And when you study a lot of materials, you study who has performed this party, how, it's important to find ''your own way''.
''Our art is fixed by those emotions of the audience''
Don't you teach?
No, this issue once closed in the Kazan conservatoire, Moscow offered some three times, I was invited to teach to the Gnessin college, but it takes time. Or it will be sloppy. If people approach me in the theatre, ask to give a piece of advice, I am always ready to help, to consult. But if one teaches in a higher educational institution, one must systematically work with students. And with my schedule, I don't have such an opportunity.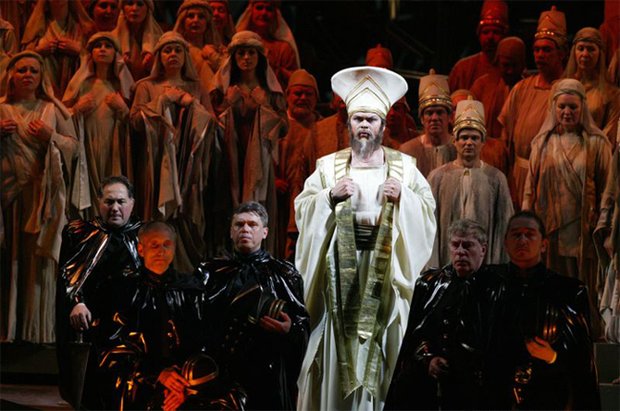 How is your life going in the Bolshoi Theatre?
It's a complex organism, and we daily show we mean something. Our art, unfortunately, is temporary. It's fixed by those emotions we cause among the audience when going onto the stage. If it remains in memory, it's good. Our work is a fight against yourself. In the Bolshoi Theatre, you have to prove every day who you are and what you are. Unfortunately, now the Bolshoi Theatre doesn't have anything from that repertoire I would like to perform. But I hope it will appear.
Why are you so loyal to the Kazan opera theatre?
The Kazan opera theatre has quite a rich repertoire. And if I don't sing something in the Bolshoi Theatre or in other theatres, I can sing it in Kazan. I don't understand the all-or-nothing decision – to leave the city and forget. Kazan is the city where I established as a singer. And I feel the kind attitude to me in the Kazan opera theatre, while this is very important, I feel the audience's warm attitude to me, and this also gives a stimulus.
Tatarstan