Marat Bariyev: ''Figure skating is far from Nurmagomedov and McGregor's fight from a perspective of the atmosphere of hatred''
Interview with State Duma deputy, ex-secretary general of the Olympic Committee of Russia and the first Tatarstan sports minister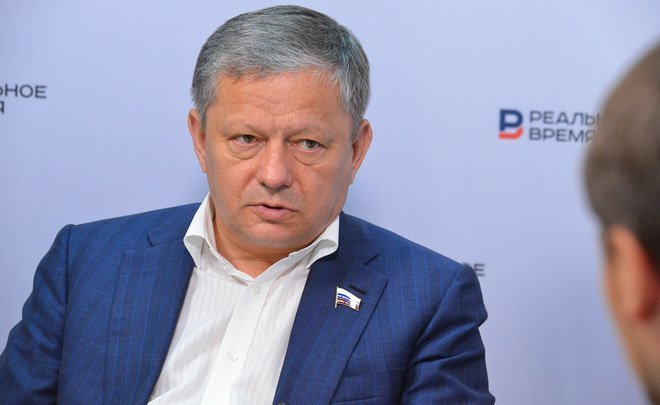 Russian State Duma deputy, ex-Minister on Youth Affairs, Sport and Tourism of Tatarstan Marat Bariyev visited Realnoe Vremya's editorial at the end of the year. In the interview with our newspaper, he drew conclusions of the sports year in Russia, expressed his opinion about the new twist of the opposition between RUSADA and WADA, twists and turns in the women's figure skating and the job of the State Duma.
''If the problems with WADA aren't solved before the 2020 Olympics, athletes might start going from our country''
Let's start with hot-button issues. WADA specialists didn't manage get access to samples in the Moscow laboratory on 17 December. The head of RUSADA already claimed that Russian sport could be isolated. WADA threatens with the same thing. What's going on?
It's not a new ultimatum, such a measure was presupposed from the very beginning that at the end of December we would have to provide access to those samples arrested by the Russian Investigative Committee. There are about a thousand samples there. Unfortunately, I don't have full information, few people do. However, it's known the WADA inspectors weren't allowed to enter because WADA's equipment isn't certified by the Russian Federation. I asked specialists related questions, but nobody managed to answer. It's unknown what equipment we're talking about and why we needed to certify it. Little time left to wait, until 31 December. Firstly, when WADA rehabilitated us, this term was mentioned in the road map. It was clear then: if we didn't do it, our athletes could literally be deprived of access to international competitions.
Does it mean that we might miss the 2020 Olympics in Tokyo?
Not only Tokyo but also the most proximate competitions in 2019. For instance, the same world and European figure skating championships. If the problems aren't solved before the Summer Olympics in Tokyo, God forbid, the consequences may be very serious. Athletes might start going from our country. Their sports career is short, many of them have just one Games in a career. And this is why to be on time for Tokyo, they will start looking for sports passports to be legitimate athletes and participate in the Olympic Games. But I hope we will avoid it all and it will be possible to provide WADA inspectors with access to those samples by the end of this week (Editor's Note: the talk was on 25 December).
''If we had behaved smartly from the very beginning, Russia could have avoided all these sanctions''
Many sports experts suppose we could have avoided all these sanctions when Rodchenkov was accused for the first time and during the McLaren Commission. Should we have filed a complaint to the court proactively?
I agree with the opinion you've expressed. If we had behaved professionally, smartly from the very beginning, I think all these problems wouldn't have existed.
What did you think of the performance of the Russian national team at the Olympics in PyeongChang under the neutral flag?
I totally disagree with those who incited to boycotting. It's sad that TV viewers labelled the athletes betrayers for going to PyeongChang without the flag on the eve of the Olympics. Moreover, serious people claimed it – State Duma deputies, famous sports functionaries and even former athletes. I can't understand these people's motives even now.
I always wanted them to compete despite all the pressure that was put. Our athletes needed to show their character and mastery even in such conditions. And we saw we really have athletes who withstood, who passed it all through themselves. And this didn't break them down, their performance was great, and they won medals, including golds.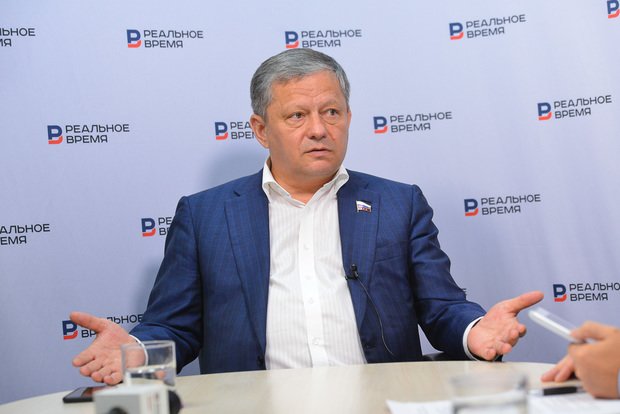 I totally disagree with those who incited to boycotting. It's sad that TV viewers labelled the athletes betrayers for going to PyeongChang without the flag on the eve of the Olympics
For instance, our figure skaters Zagitova and Medvedeva, the mass success of our skiers, including Andrey Larkov from Zelenodolsk. We got eight medals. We hadn't got so many medals even without sanctions in the last time. And the hockey players, though the victory wasn't undoubted, it was won with labour, but we won it, our hockey players became Olympic champions for the first time in the new history of Russia.
I think the results of performance in these conditions are good. For this reason, I'm glad these athletes withstood the pressure, didn't yield to that hysteria that existed in the country before the Games. Instead of supporting the athletes and coaches, people started to label, accuse them. They showed their character and mastery to the whole world. I think this deserved a high evaluation.
You've mentioned figure skating many times. It became very popular in the country precisely after the Olympics and mainly due to the atmosphere of hatred in the women's singles. Why does the popularity of a sport in Russia depend on gossips and incitement to hatred? Or do I exaggerate?
This happens not only in Russia. Remember what preceded the fight of Nurmagomedov and McGregor and what was after it. These spits, insults in the air, almost swear words. And the fight after the gong when the results of the fight weren't announced yet. For instance, figure skating didn't have anything similar. And it seems to me this atmosphere is created more through social networks, through the mass media. Of course, there is tension, but it exists in any sport. It goes over the top, there are unhealthy forms of relations in any collective where there is a rivalry, competition. I even feel pity for the girls. You won't hear them express dislikes of each other – either from Alina Zagitova to Evgenia Medvedeva or vice versa.
''History says nobody has managed to destroy corruption''
There is a ministry of sport, federations in all sports. They develop sport. Could you explain to laymen what the State Duma does in this respect?
Firstly and most importantly, it writes laws, creates laws to create conditions to develop sport. Secondly, it controls how these laws are implemented. Thirdly, it influences the problems existing in our Russian sport. For instance, together with Gazzayev and Irek Zinnurov, we've introduced a bill on amendments to the Tax Code of Russia and to other several laws on support of professional sport by extra budget financing. We can create a system of benefits for those companies and firms that support it. President of the country Vladimir Putin has repeatedly said about it.
And the population has questions: ''Why do these millionaires live on our taxes?'' So such a bill is very important for sport.
Secondly, there is a federal programme on development of physical culture and sport. Hundreds and thousands of sports venues are built in the country within it. If everything is fine in Tatarstan, the things aren't so good in some other regions. Money is allocated somewhere, and a facility – a gym, ice rink or stadium for kids – is to be commissioned. 3-4 years have passed, but the facility hasn't been commissioned, and it's unknown where this money is. And there is no due punishment. We monitor this situation and listen to regions about facilities inviting the Accounts Chamber, the Prosecutor General's Office, officials of regions and related ministries at every meeting of the committee. Such an approach helps to accelerate the job on the spot. Where the situation can't be saved and it's impossible to find out where the money is without law enforcement bodies, we send materials to the Investigative Committee, the president's control management to solve it together with specialists. The latest case was in the Republic of Karelia a week ago, it's unknown what they did with the money allocated to construct a sports facility.
So isn't it possible to destroy corruption in the country?
Well, history says nobody has managed to do it.
No chance?
I wouldn't say so. One can and should try, but it's uneasy. The Chinese fight corruption more successfully, they have results and very notorious stories. But we can't say they've completely destroyed it.
A banal question in the end. You climbed Mount Elbrus. Do mountains attract you?
I am always ready to go up to the mountains at every opportunity. The last time I did it was a long time ago. But I hope I will have summits in the future. Vladimir Vysotsky sang not invented but real songs – the mountains stole the heart of a person who has been in the mountains, he will certainly be back.
You probably feel pity that Tatarstan doesn't have real mountains?
We've added a bit in Sviyaga. Of course, if we had had mountains, it would have been possible to create many sports and types of holiday because we know how people in Tatarstan treat everything.
By Artur Khalilullov, Aleksandr Norden. Photo: Maksim Platonov
Tatarstan