Consumer pessimism growing in Russia due to rise in prices growth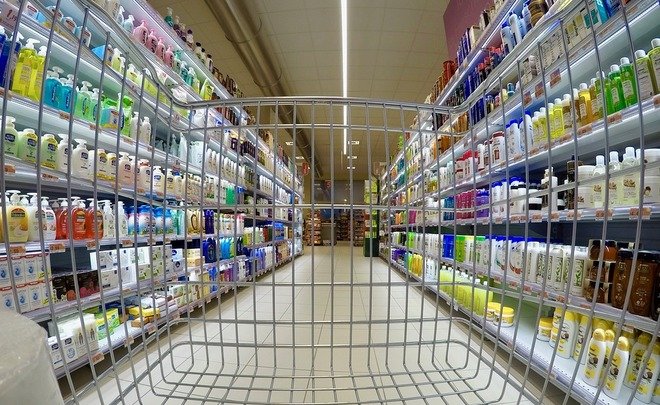 Accelerating inflation, the upcoming increase in the retirement age and other disappointing news seem to shatter people's expectations raised by the presidential pre-election campaign. As a result, consumer confidence showed a serious plunge last quarter.
The mood among Russian consumers is souring just as inflation increasingly eats into their purchasing power, reports Bloomberg. Household finances are undermined by an unsteady ruble and accelerating inflation, so consumer confidence showed the biggest plunge in three years last quarter. The national economy overall is also rebounding rather slowly despite higher oil prices. In August, Russia's economic growth slipped to 1%, and the frail health of the consumer can further weaken it.
According to Russia's Federal Statistics Service, retail sales growth slowed down by 0,6% in September compared to the previous month, while real disposable incomes plunged by 1,5%, which was the most in over a year and worse than estimates compiled by Bloomberg.
''People will be more cautious in their consumption,'' says Mikhail Dmitriyev, an economist and former deputy economy minister. ''From the demand side, there will be less impetus for reviving economic growth.'' He considers that Russians are succumbing to ''long-term hopelessness'' caused by the post-recession economic slog. In the Committee of Civil Initiatives' recent report, Dmitriyev claims that pessimism has taken hold after the announcement of the upcoming increase in the retirement age. The news was disappointing after the presidential pre-election campaign raised expectations that improvements were imminent.
''The contraction in real incomes is worrying, with consumer confidence already showing signs of stress. More pain is on the way for households as inflation accelerates. The slowdown into 2019 could prove sharper than expected,'' commented Scott Johnson, an economist at Bloomberg Economics. Inflation is expected to reach 4,2% by the end of 2018 and increase to 6% in the first half of 2019, as the government plans to raise the value added tax from 1 January.
The Russian Central Bank adheres to tighter policy in order to achieve ''balanced growth in consumption'' and keep savings attractive. Last month, the bank raised interest rates for the first time since 2014. The regulator expects Russia's GDP to expand between 1,5% and 2% in 2018 and add 1,2-1,7% next year.