Kokorin earns a monthly salary of average Russian for an hour of sleep in jail
Why this system cannot be overcome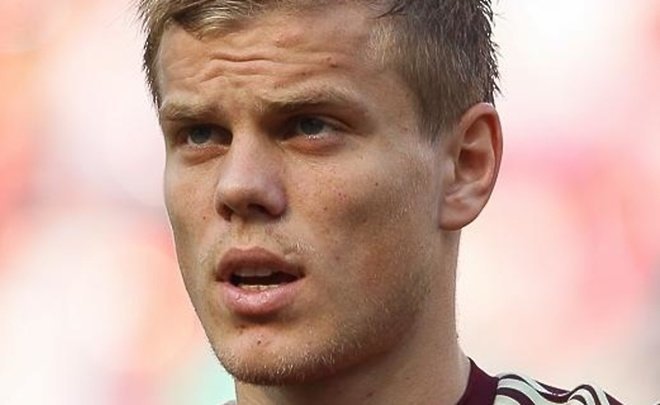 High-profile criminal case, whose defendants are star (by the standards of Russian Premier League) Alexander Kokorin and Pavel Mamayev, is making a smooth turn from the real harassment of players in the media to calls to mitigate the situation and not to punish them to the fullest extent. The victims begin to tell that they have no claims to the offenders, and the players themselves have already written a petition to transfer them under house arrest. There is already an opinion about high probability of a conditional sentence and changing the article of the criminal code to a softer one — ''beatings''. Meanwhile, all this story once again raises the acute issue of overflow of the Russian football with money. Realnoe Vremya sports department has investigated the reasons of sharp discrepancy between the income of football players and the economic situation in the country.
Economic 'giants' Russia and Ukraine spend on the salaries of players the most
The topic of ''overheating'' of Russian football with money, of course, is not new. Unbiased media write and talk about it willingly and a lot, and especially now, amid scandalous ''mamaev kokorin''. Ilshat Aminov, the author and host of the analytical programme 7 Days broadcasted on TNV Channel, has recently given the data on the air that can hit like a ton of bricks anyone who is not familiar with the matter.
Russia ranks the 62nd in the world in terms of GDP per capita and sixth in terms of salaries of football players. It is clear that the players earn on average a lot more 'mere mortals' (why 'clear' we'll tell below), but in Russia this gap looks just killing:
How many times the salaries of players exceed the average salaries of the population — by states
Russia — 190
Ukraine — 103
England — 65
Spain — 55
Italy — 54
Germany — 42
France — 30
So, players playing in the Russian League get an average of 190 times (!) more than the average Russian citizen. It is noteworthy that the second place is taken by another ''giant'' of the world economy — Ukraine. At the same time, the leaders of European football have these multiplicities, as we see, much less. Although the relatively modest French figure will cause misunderstanding in a person far from football.
Why football players earn more than ordinary citizens around the world
We will try to be objective and try to explain the reasons for high salaries of football players. First, the career age of football players (and representatives of other sports) is short. They reach these ''inadequate'' earnings at the earliest aged 21-23, their career lasts on average up to 33 years, with a decrease in income after 30. Representatives of other professions can work until retirement (65 years), and some professions do not even stop there. That is, if a football player earns his money during 10-13 years, then ''mere mortals'' — during 44-46 years. This already ''closes'' the 4-fold advantage of players over other specialties.
Professional football players have an increased risk of dropping out from the profession at any time. Perhaps, it is even higher than the police officers, military and members of other law enforcement agencies have. First, professional sport is harmful to health — it has long been a medical fact. Besides, any accidental knee injury (for example) can put an end to the player's career. Many finish with football without having had time even to try ''wild money''.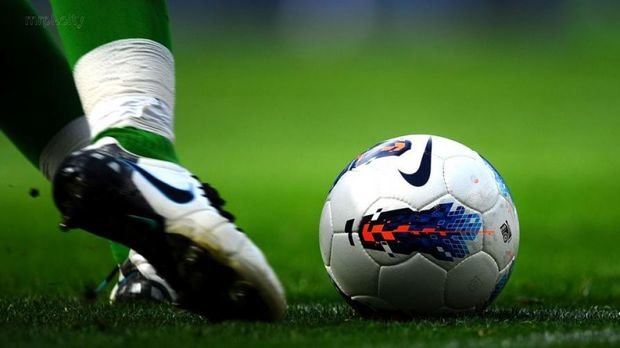 The risk here is very high — focusing on football in childhood and adolescence and ''breaking'' in 20+, a person is literally finds himself on the margins, knowing nothing in life. In most cases, the finale of such stories is deplorable, and the banal ''drinking'' is the mildest outcome. Besides, football players do not have youth as such. No friends, no entertainment — one solid football. Otherwise, it is impossible to earn big money.
Well, for dessert – some more ''aggravating circumstances'' of difficult life of a football player (hockey player, basketball player and so on). The inhabitants have a common opinion about easy game and training mode of professional athletes in team sports. In most cases, it is not true. The players' annual vacation lasts no more than a month, as well as of ''mere mortals''. Many people forget that between seasons there is pre-season training — actually even more exhausting than the season itself.
If the majority have the five-day working week, the players work seven days a week, receiving occasionally ''handouts'' in the form of a couple of days, and then only to those who are not involved in the games of their national teams. Not justifying Kokorin and Mamaev at all, let us note that many professional athletes fill with alcohol these rare weekends. The work of a football player is equally critically exhausting physically and mentally. He literally burns himself out over his 10-13 years of work experience, like all the others over 44-46 years. It's hard. Almost all the players ''mess around'', but smart ones make it relatively quietly, but even the sensational story with champagne in Monte Carlo didn't stop Kokorin and Mamaev. It's not far from ''jail'' this way. They are already there.
Kokorin earns the average monthly salary of Russian worker for an hour of sleep
All this has been stated not to justify Russian football, but to explain earnings in English, Spanish and further on the list championships. In the Russian Premier League, the situation is indeed catastrophic. According to the data Ilshat Aminov cited, Alexander Kokorin earns 3,3 million euros a year, that is 252 million in rubles, or cosmic for the Russian citizen 21 million rubles a month.
According to Rosstat, the average salary of Russian citizen in the first half of 2018 was about 37,000 rubles (after deduction of personal income tax). Kokorin earns a little less money – 29,000 rubles in one hour (!). What is more, he is earning it right now, sitting in jail. You've got to understand that 3,3 million euros a year — it is excluding bonuses. The latter are awarded for goals, wins in matches and the championships (Zenit has gold almost in their hands in the current season). According to Realnoe Vremya, Kokorin's income for the current season can reach up to 5,2 million euros.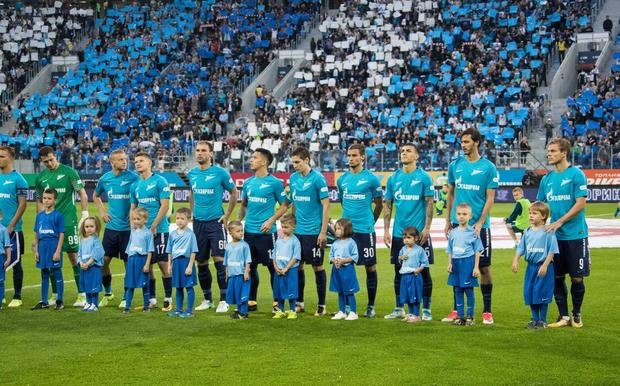 Russian players will not be paid so much in Europe
For comparison, one of the best strikers in Europe Mauro Icardi earns in Inter Milan only 4,5 million euros a year. Legendary Gianluigi Buffon in Juventus earns the same amounts. It is clear that the conditional Kokorin against these people in Europe is not popular. That is why the ''stars'' of the Russian championship practically do not leave the RPL in the top 5 championships. Nobody will pay them the same amounts — and not because there is no money, but because clubs in the majority earn and know the worth of money for this reason.
It is not surprising that the Russian masters of football boggle at such money. As a result, the salaries of football players in Russia not only do not correspond to the economic climate of the country and the standard of living of citizens, but are also dissonant with the real place of Russian football in the world and European table of ranks.
The hardest thing is that in this vicious system has brought up a whole generation of managers and dealers from football. In addition to players themselves, the whole army of football agents is directly interested in high incomes of players and indirectly — the management of Russian clubs, which spends money not earned, but allocated by the state/business. Other people's money. The vicious circle, which is unlikely to break in the foreseeable future.
Tatarstan