''We think Kazan is a real bridge that can be between Iran and Russia''
How the former consul's son presented the first flight of the private Iranian airlines to Russia in the capital of Tatarstan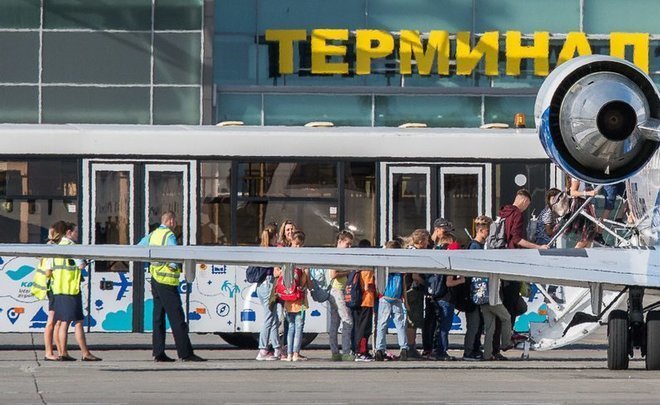 ATA Airlines opens a direct flight from Kazan to Tehran. Two-way test flights will be operated in September, while the destination will fully open next March. It's supposed ticket prices will cost from 10,000 rubles, while the air bridge will play into both sides' hand – both Iran and Tatarstan expect growth in tourist traffic. Realnoe Vremya tells about the launch of the new flight and how the Islamic, quite conservative republic on the Caspian Seashore and the Persian Gulf expects lonely female travellers too.
Linked with one flight
Tehran will become one of the destinations from Kazan one can get to directly on 2 September. Private Iranian company ATA Airlines with the support of Daric investment holding is launching the flight.
''We think Kazan is a real bridge that can be between Iran and Russia,'' told Daric and ATA Airlines Mohammad Shayan. By the way, the speaker spoke with journalists in Russia – as former consul of Iran in Kazan Rasul Shayan's son, he has not only lived in the capital of Tatarstan for many years but also managed to graduate from Kazan Federal University.
The capital of the republic is the only Russian city ATA Airlines planes will fly to. Another interesting fact is about the FIFA WC. It's the airline that brought the national team of Iran to Tatarstan. Regular flights by narrow-bodied Airbus А320 will be operated on Thursdays and Sundays, while travel time is just 3 hours 20 minutes. Departure is at 11 a.m., arrival is at 10.00 a.m. Ticket prices promise to be quite low – from $150 for two-way trip. Now it's planned the airline will operate just 8-10 two-way flights, then we will have to wait for spring to renew the flights.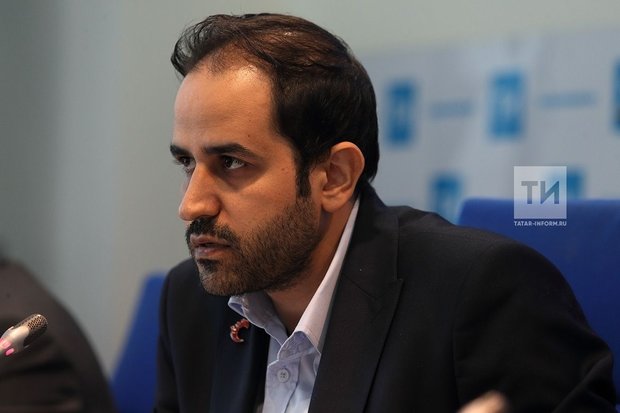 ''In other words, it's such a temporary flight regime. If there aren't technical problems, the company plans to renew the flights from the middle of March and gradually reach a year-round regime,'' explained head of the Tatarstan State Committee for Tourism Sergey Ivanov.
It's been rumoured in the last several years that completely different companies will operate direct flights. But, as Mohammad Shayan explained, these plans were doomed to failure due to the risks when launching. ATA Airlines ran this risk and hopes it will be justified and planes won't be empty. Now the Iranian side is preparing tour packages to Russia. Mohammad Shayan says they agreed with tourism companies that are ready to prepare a tour package that begins and ends in Tehran.
Cooperation with potential growth
Kazan wasn't chosen accidentally. The interest of the Iranian side in the Tatarstan capital grows year after year. Answering Realnoe Vremya's question, Sergey Ivanov specified that there had been threefold growth in Iranian tourists in 2017 in comparison with 2016. About 2,000 people came last year. The speaker didn't make the dynamics for 2018 public, as the state committee hasn't so far calculated how many people came excluding the FIFA WC. At the same time, a stable rise in Iranian tourists is felt in Russia in general. According to Ivanov, the rise was about 35-40% in 2016.
We should add that passenger traffic from Kazan to Tehran is also growing, though we're talking about a transit via Moscow now.
''If there were 631 passengers in 2017, there have been 845 passengers in August if we exclude that some 1,500 passengers who arrived for the FIFA WC,'' told head of the Aviation Marketing and International Cooperation of the Kazan airport Myatkurban Matkarimov.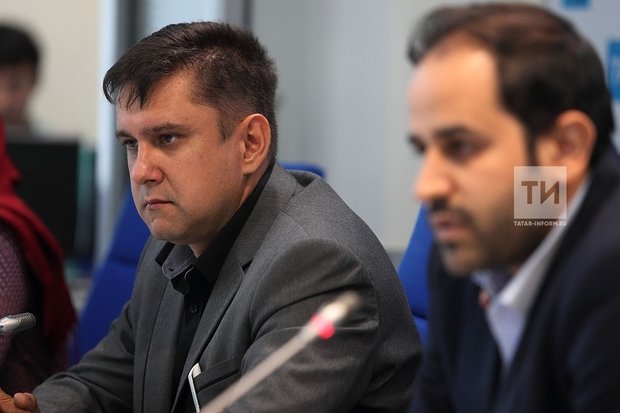 According to Sergey Ivanov, Iranian tourists are ready to spend about $200 a day on average in Kazan. They aren't even interested in local attractions and religious sites but new impressions and shopping. Iran, in turn, has places to show to Tatarstan residents, as the country is rich in natural diversity that includes lakes, mountains, nature reserves with rare species of animals, the Caspian Sea and the Persian Gulf. In addition, Iran is called a ''country of four seasons'', as it's possible to see different climatic zones thanks to the country's geographical situation depending on the location.
Visa issue
At the same time, both residents of Tatarstan and Iran need to obtain a visa before travelling. The Consulate General of Iran and a purposefully accredited tourism company deal with it in Kazan. The procedure is quite simple: a person should fill in an application on the page, go to the consulate with his passport and pay a visa fee. The price is 5,600 rubles. The visa is promised to be given for just 3-5 days, and now statistics show there is almost no denial. In addition, it's also possible to get a visa at the airport if the trip lasts just for 7 days. But, according to Mohammad Shayan, it's better to obtain it beforehand, as it will be cheaper.
Representative of the Consulate General of Iran in Kazan Eliza Khafizova notes the country is available for everyone without depending on the previously visited countries. The consulate general promises unmarried young women who decided to travel without men won't have problems when obtaining the visa to the Islamic republic.
The Iranians, in turn, also have to obtain a visa. The chairman of the State Committee for Tourism hopes Russia will decide to soften the visa regime with this country already this year.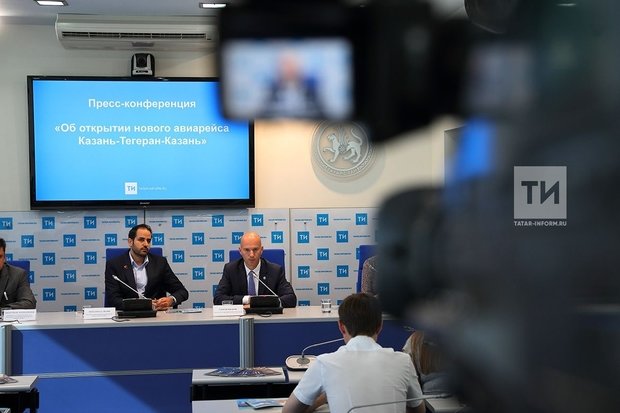 ''Nowadays the order of so-called visas for tourist groups is created. It's already applied in, for example, China. We hope this mechanism will come into force by the end of this year. Consequently, tourists from Iran will find it easier to obtain a visa to Russia, that's to say, there will be almost no visa entry. But nowadays – we met with representatives of the Embassy of the Russian Federation in Iran – it works accurately, issues visas as fast as possible. In general, there is no problem with issuing Russian visas,'' Sergey Ivanov commented for Realnoe Vremya.
By Maria Gorozhaninova. Photo: Mikhail Zakharov / tatar-inform.ru
Tatarstan