We holidayed: citizens of Kazan go to resorts twice more often but not for long – prices will grow
Why flights tickets become expensive and all visa centres can close in Russia – experts' comments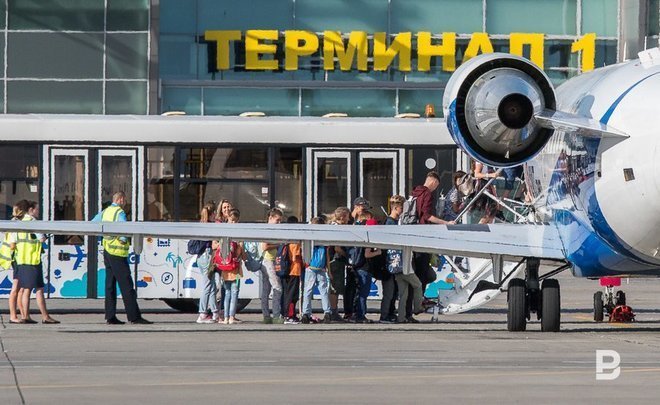 This summer citizens of Kazan have gone to resorts twice more often that last summer: statistics of online tour booking services and ticket search engines prove the numbers. As Realnoe Vremya found out, Tatarstan residents don't change their preferences by still choosing Turkey and trips across Russia. However, the tourism industry has a series of problems on its way to development: a forecasted rise in prices for flight tickets and a threat to close visa centres in Russia. Our review with experts' comments tells the details.
Twice more flights
The tourism market continues gathering pace this summer. According to Sletat.ru online booking service, demand for summer tours from Kazan has doubled in comparison with last year's season. Turkey is, undoubtedly, the leader among the destinations, over 70% of tourists are interested in it. Trips in Russia (5,10%), Greece (4,31%), Tunisia (4,22%) and Cyprus (3,41%) follow it. There has been found a rise in demand for booking and ticket services. According to Aviasales, there have been booked 47% tickets than last summer. At the same time, tourists have remained loyal to their destinations – people fly to Moscow, Petersburg, Sochi and Crimea from the capital of the republic across Russia. However, Anapa has driven Ufa out of the fifth place.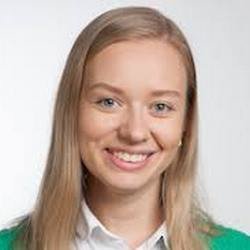 ''Among foreign destinations, Tbilisi, Istanbul, Antalya, Prague are especially popular, the fifth place has also changed here – people started to fly to Barcelona more often than Baku,'' says the service's representative Yulia Domracheva.

Momondo has the analogous top of destinations.
''As well as last summer, citizens of Kazan look for flights to Russian cities. The interest of citizens in their native spaces has increased by 12% within a year. Turkey has saved the position of the most popular foreign destination in the capital of Tatarstan, which has had 73% requests on the site more. Georgia has become the third most popular place (+51%),'' says the service's representative Irina Ryabovol. According to her data, demand for flights from Kazan has been at last year's level this summer.
Development Director at OneTwoTrip Arkady Gines where Georgia has turned out at the top (Batumi and Tbilisi) apart from European cities (Prague, Paris, Milan) explained the grown popularity of the Georgian destination by the launch of direct flights from Kazan because UVT Aero began to fly to Batumi and Georgian Airways — to Tbilisi. In addition, Tunisia has become the destination tour operators themselves began to refuse. It was said on 26 July Pegas Touristic cancelled flights from Yekaterinburg, previously it had been known ANEX Tour cancelled charter flights from Kazan and Krasnodar. OneTwoTrip called the reconsideration of flight programmes as a common practice explaining that demand doesn't live up to the expectations.
Meanwhile, Vera Pavlova, head of the Marketing Group and PR at Sletat.ru notes that Tunisia is in the top five popular package tour destinations in both Kazan and Russia in general.
''This destination was in great demand amid absent summer Turkey in 2016 when tourists looked for other visa-free affordable options. Now demand for Tunisia is stable, and the decision on optimisation can be more economically profitable for airlines as other destinations' popularity is growing,'' the speaker thinks.
Fluctuating prices
Ticket search engines' price data is different. We can conclude judging by Aviasales's statistics, demand stimulated a reduction in ticket prices. Flights from Kazan have cheapened by 1,6% to 13,271 rubles on average. According to the service, the tag price for domestic flights has fallen by 3,3% to 9,346 rubles. Such a tendency is seen in Russia in general – an average summer ticket prices have reduced by 4% to 15,143 rubles during the year, an average ticket price in the country has decreased by 6,2% to 11,361 rubles.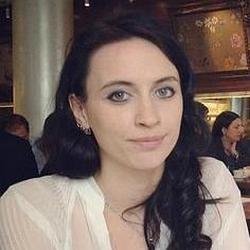 Momondo noted another tendency: flight tickets have become expensive by 17% during the year, long before the talk about higher fuel charges. OneTwoTrip notes flights abroad from Kazan have risen in price by 19% in comparison with the last year (from 17,200 rubles to 20,600 rubles for two-way ticket). In Russia, ticket prices have grown insignificantly – by 3,4% (from 10,200 to 10,550 rubles for two-way ticket).
Higher price won't scare passengers
Meanwhile, the price for most flights in Russia is going up. This is happening because of the decision of the two biggest airlines in the market – Aeroflot and S7, which are raising their fuel charge. As Kommersant found out, Aeroflot has augmented it by 200 rubles in Economy and Comfort and 400 rubles in Business Class since 26 July. S7 has also announced growing prices for flights by 200 rubles. Foreign airlines have also said about higher prices. Particularly Qatar Airways told about a gradual rise in Telegram at the end of June.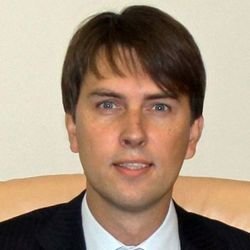 Development Director at OneTwoTrip Arkady Gines noted there are no talks about a big rise in prices now. For instance, Aeroflot's average bill for domestic destinations in 2018 has been 6,500 rubles. And the higher prices by 200 rubles won't affect a passenger's decision.
''As for higher prices for flight tickets in general, we've been seeing it since the beginning of the year. For instance, an average ticket price in from June to August has grown by 15% in comparison with the last year. But it hasn't led to lower demand so far, as the Russians' demand for trips is high, and they are ready to meet it in the stabilised economic situation despite higher trip prices,'' the speaker says.
Aviasales representative Yulia Domracheva also thinks such growth in prices won't affect demand:
''It's important to understand an average flight price across Russia is 10,000 rubles, that's to say, an additional payment of 2% isn't the reason for all people will refuse to fly. Another thing is that most Russians buy tickets one week to the flight as a maximum, and, consequently, pay more. We also advise travellers to plan their holiday beforehand,'' says Domracheva.
Can deputies 'close' visa centres?
But this is not the end of the sad news for the tourism industry. It became known on 26 July deputies offered to make amendments to the federal law 'On the Procedure of Exit and Entrance to the Russian Federation'. The changes mean to introduce compulsory accreditation of all companies who provide intermediary services in visa application. At the same time, the Tourism Industry Union assessed the new amendments were impossible, said the union's press secretary to Interfax.
It's offered to charge the Russian Ministry of Foreign Affairs with accreditation companies. For legal operation in Russia, visa centres will have to have offices in at least 20 regions of the country, while the greatest share of foreign participation in the authorised capital isn't to be more than 20%. What's more, at least 4 years of work experience and certified equipment to process confidential information, including biometric data, are needed. In the Tourism Industry Union's opinion, this all will bring to the situation when visa centres will have to close due to the impossibility to meet all the requirements.
Director general, co-founder of the service to prepare a document for Schengen visa VISAbility Roman Bumagin also thinks visa centres will close if the offered changes are adopted. In this case, consulates won't be able to cope with the flow of applicants.
''Consulates themselves won't cope with the current flows of applicants. The number of issued visas (Schengen visas, first of all) will considerably reduce. According to the Eurostat, last year, there were issued 3,9m Schengen visas to Russian citizens. There will be issued 300-400,000 if the accreditation is introduced,'' the expert notes.
In addition, application processing time will increase a lot. The newspaper's interlocutor supposes it will take up to 2,5 months instead of 3-4 days because one will need to stand in the queue to apply documents besides waiting for the visa itself.
''Residents of Russian regions will suffer most, as they will have to go to Moscow and other several cities with consulates of Schengen countries (Saint Petersburg, Yekaterinburg, Vladivostok, Novorossiysk, Kaliningrad) to obtain a visa. Moreover, not only Moscow citizens go to the Schengen Area. According to our visa web service's statistics, 70% of visa applications come from regions,'' says Roman Bumagin.
In his opinion, the visa application procedure won't become complex, but people will have to spend more time to look for information, and it won't be possible to call the hotline. In his opinion, the law won't be adopted for a simple reason – ''deputies are also people''.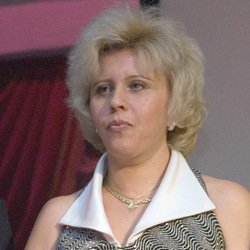 Galina Dekhtyar, professor of Management and Service Department of RANEPA Institute of Industry Management supposes only a part of visa centres will close due to the accreditation, which will create additional complications for tourists.
''I'm hostile to this initiative because Russian tourists want to go abroad, and all these initiatives only worsen problems when the market is already in an unstable situation,'' the expert thinks.
Tatarstan