KazanSummit: from OIC secretary general and Minister Oreshkin to opening of Islamic Bank office
The main Kazan forum will host 3,000 participants from more than 50 countries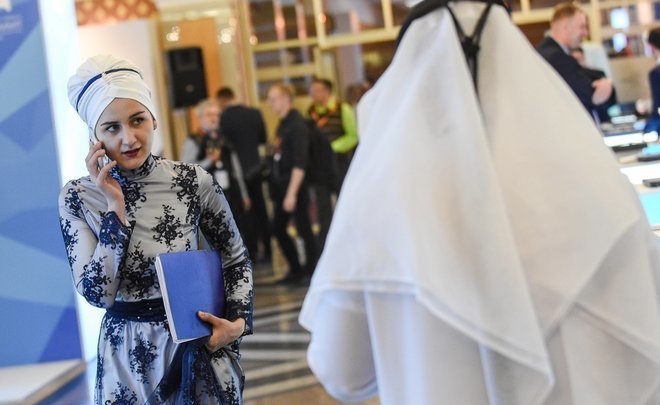 The participation of 3,000 people from more than 50 counties who will be divided into 42 themed sections is expected at the tenth edition of KazanSummit. As it was told at a briefing in the Tatarstan Cabinet of Ministers on 8 May, apart from the business programme, a halal exhibition, which turns into a real halal city, will take place again at the summit. Realnoe Vremya tells what to expect from one of the key business events in the Islamic world.
The biggest and jubilee event
Kazan will host Russia – Islamic World: KazanSummit International Economic Summit from 10 to 12 May for the tenth time. While the jubilee is a reason to draw conclusions. According to head of the Tatarstan Investment Development Agency, trade volume of Tatarstan and countries of the Organisation of Islamic Cooperation (OIC) has increased by 32%, and the number of partner countries has grown from 28 to 35 for 10 years of the summit.
Very KazanSummit approached its jubilee with an unprecedented scale. 23 diplomatic missions, which are represented by extraordinary and plenipotentiary ambassadors of foreign countries in Russia, confirmed their participation. To compare, last year, 15 ambassadors participated at the summit. The number of participants in the event has increased ten times for 10 years, while the number of participating countries has tripled. Today it's more than 50 countries.
Two chairmen of the government – Northern Ossetia (Alania) and Ingushetia – will be representatives among 27 Russian regions. Ministries of economy, representatives of investment structures and financial institutions were delegated from other regions.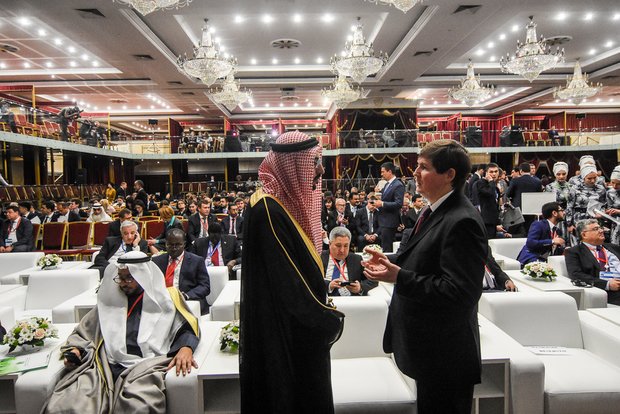 The programme of the visit expands year after year, and this year it is already 42 themed sections. This time a Muslim fashion catwalk show, which will be on 11 May evening, joined it.
After Sberbank's business breakfast on the first day of the summit, a plenary session was to begin. President Rustam Minnikhanov and first President of the republic Mintimer Shaimiev were to be present there on behalf of Tatarstan. The participation of Deputy Minister of Foreign Affairs of Russia Mikhail Bogdanov, acting Minister of Economic Development of Russia Maksim Oreshkin, Chairman of Sergey Gorkov is expected among the first persons at the federal level. OIC Secretary General Yousef Al-Othaimeen, Minister of Economy of the UAE Sultan Bin Saeed Al Mansoori, Minister of Commerce and Investments of Saudi Arabia Majed Bin Abdullah Al Kassabi, Director General of Dubai Islamic Bank Adnan Chilwan, Vice-President of Islamic Development Bank Group Zamir Iqbal, Deputy Prime Minister of Kazakhstan Erbolat Dosayev are very expected at the summit.
69 mass media with 200 journalists, including Russia Today Arabic, were interested in the summit. This year Al Jazira will cover the agenda of the event for the first time.
Russian Islamic Economy Centre swallowed by regulatory sandbox
Switching precisely to expectations of KazanSummit 2018, Talia Minullina told first about the course of work on creation of the Russian Islamic Economy Centre, which is going to open in Tatarstan together with Sberbank and the Islamic Development Bank. In February, the head of TIDA claimed the centre would be presented at the summit. However, the new structure hasn't been created yet due to legal aspects.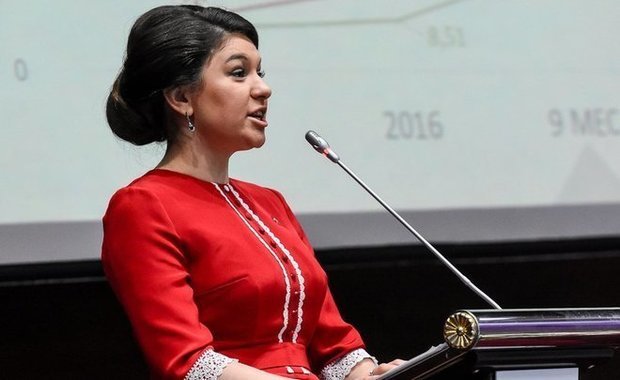 ''It took almost the whole year to understand the concept, the structure of this centre. And now we've approached the peak of creation already. The case is that a unique legal test regime is needed to implement such a structure as a pilot project – there is such term as a regulatory sandbox,'' Minullina explained.
Only the federal centre can give the green light to launch the test regulatory regime. This is why a tough road of project approval is ahead.
''If such a concept is approved at the federal level, we will try to make some Islamic products and services in Tatarstan as a test, and the test is successful, we will be able to expand this experience to Russian regions,'' the TIDA director noticed.
The opening of Dubai Islamic Bank's office, which has subdivisions in six countries and plans to open it in Russia, can become a new big project discussed at the summit. According to Minullina, they already discussed such a possibility with the Tatarstan office of the National Bank, and now they reached a federal level. A discussion with representatives of the Tatarstan National Bank and Dubai Islamic Bank, which will help to create a road map to open the office in Kazan, will be held at KazanSummit.
''It's also unknown what services they will offer here and how these services are regulated in our legal framework,'' the head of the investment agency commented.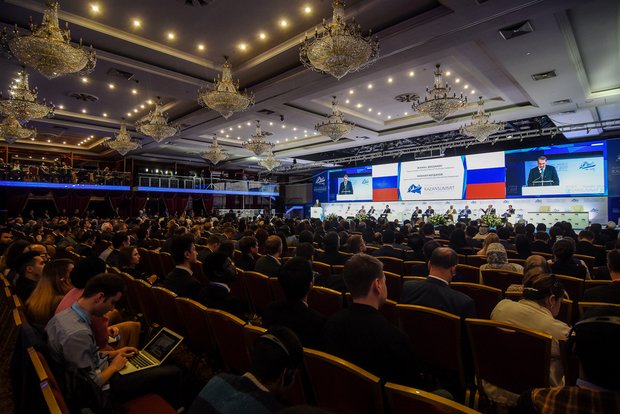 Another investment project the TIDA is working now is KGAL German investment fund. Though Germany isn't among the OIC countries, such projects are anyway prioritised by the republic.
''The fund is private. They have assets equal to €21,5 billion. It's quite a big portfolio of assets, which allows them to diversify their investments in different countries. We would like to be among these countries,'' told Minullina.
Now the republic is selecting projects together with the fund. A project in realty presupposing a construction of a residential house in front of Lake Kaban, on Khadi Taktash Street, has already been chosen. It's planned to launch the second project in agriculture. Together with KGAL, the Tatarstan Investment Agency is going to create a universal road map to then expand this experience while working with other foreign funds.
Inevitably unsuccessful Islamic Banking Centre
Talia Minullina also reminded about the unsuccessful experience of creation of the International Investment Company together with Saudi Arabia – TIIC – several years ago. The company couldn't work due to the absence of a prepared legal framework for this.
''Now we try to find some new mechanism to be able to fulfil such projects. Saudi Arabia expresses its readiness in it,'' the TIDA head noticed.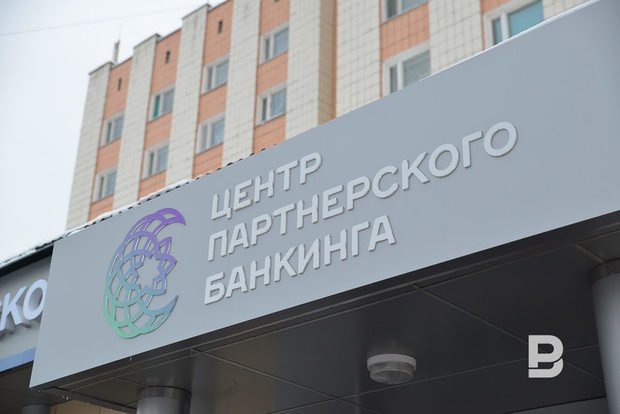 Another unsuccessful experience belongs to the Islamic Banking Centre operated by Tatagroprombank, which was declared bankrupt. Having noticed that the same Silicon Valley is tolerant to mistakes while implementing innovations, the head of TIDA gave to understand the partnership banking centre in Tatarstan didn't work.
''Those who do nothing do not make mistakes. If we don't do anything, nothing will work out. Nowadays Tatarstan is an advanced region just because we fulfil a huge number of pilot projects right here, on our site. And some of them inevitably turn out unsuccessful,'' Minullina stated.
Nevertheless, the speaker called the negative experience good for Tatarstan anyway and explained that people with skills obtained during this experience appeared in the republic thanks to it. The head of the agency stated there is demand for Islamic banking anyway. The volume of Islamic finance has annually grown by 10-12% in the world in the last five years.
Halal city to be built at KazanSummit
Let's go back to KazanSummit. Russia Halal Expo exhibition, which expanded from 51 to 72 exhibits, is held during the event for the second year. What's more, if last year halal products were laid out under the tent in front of Korston, this time it will be on the second floor of the centre and include not only food but also souvenirs, different goods and services.
''This year our exhibition will be held in the format of a small halal town – we will have a halal site, a tourist street, souvenir street and a park where our national traditions will be represented,'' said Chairman of Halal Standard Committee Marat Nizamov.
Apart from Tatarstan and Russian products, the exhibition will have goods and services from the UAE, Uzbekistan, Iran, Turkey and a new participant – Saudi Arabia.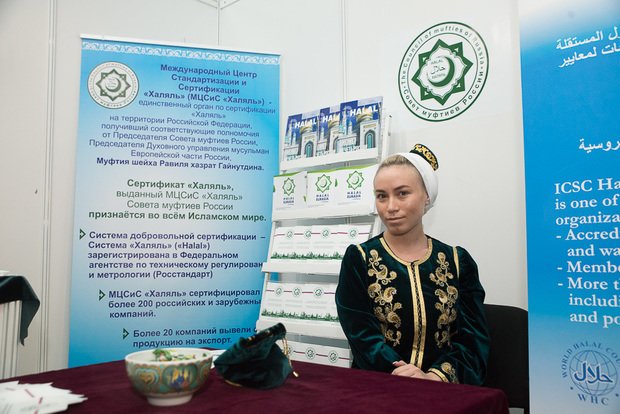 Masterclasses will be organised during Russia Halal Expo. And problems of international accreditation of Tatarstan enterprises, so that they will be able to export their products, were to be discussed on 10 May.
However, it's not so easy here. According to Talia Minullina, enterprises aren't ready to spend all money on certification and licensing. Another serious problem is that the expansion of foreign markets requires serious marketing campaigns, which, as well as licensing, costs big money.
Tatarstan