'Historical project': Tatarstan will be the first to create a platform for communication between clusters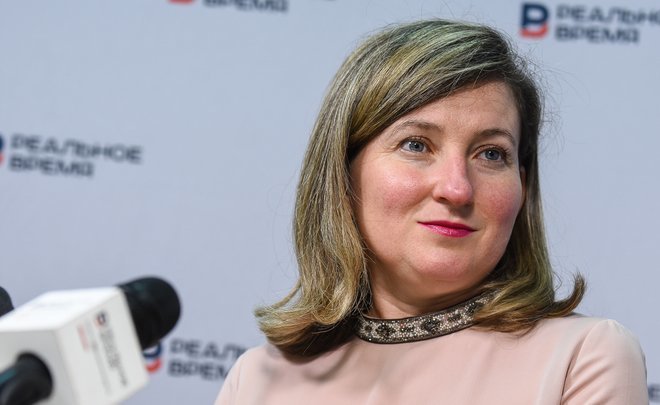 What are clusters? How to develop them? Why does state assistance in this field consist in being less intrusive? Together with advisor on development of cluster policy of the Republic of Tatarstan Evgenia Shamis and director of the centre for cluster development and cooperation of SMEs of the Republic of Tatarstan Albert Gayfullin, we looked into the cluster system of the Russian Federation and the Republic of Tatarstan at an online conference of Realnoe Vremya.
What is the cluster?
According to the guests of the studio of Realnoe Vremya, in Russia the term ''cluster'' hasn't been defined legislatively yet. It can be described as follows: the cluster — it is when you have a clear field of specialization in the region. In Tatarstan, for example, it is mechanical engineering cluster and IT cluster; in Samara Oblast — aerospace or mechanical engineering cluster. In contrast to them, special economic zones and territories of advanced socio-economic development are usually created in regions where there is no certain specialization, Evgenia Shamis says.
The cluster is also an association: small and medium-sized businesses, incubators, accelerators, large businesses. For example, a cluster that is associated with Innopolis will partially affect Kazan. It should include 100-130 participating companies. However, it takes 3-5 years to build trust in the cluster, and another 5 years to see the first results.
''The cluster is a biosystem like a rainforest. Somewhere we should not interfere, somewhere we should help. At the moment when they try to interfere in the work of the clusters and tell what they should be doing, it turns out to be a farm instead of tropical forests. But we need weeds, as well as harmful insects. Because they will help to find any new decision,'' Evgenia Shamis noted.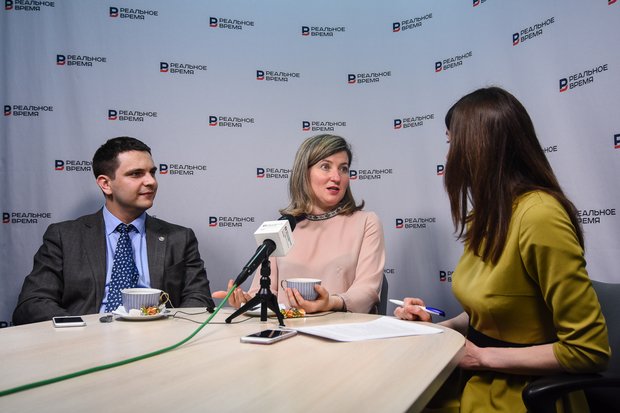 Evgenia Shamis: ''The cluster is a biosystem like a rainforest. Somewhere we should not interfere, somewhere we should help''
She also described two techniques for creating clusters. The first one — brown field, when the cluster develops itself, historically, and now it is developing. The second — green field, when ''the land overgrown with grass and we need to understand what will happen next''. We are talking about that we can launch a new one. But there are very big risks that something may not work out, Shamis notes.
At the same time, with clusters ''everything is difficult''. It is difficult to assess which of the clusters in Russia is the most successful because they are different at different stages of development. It is also wrong to evaluate clusters by usual criteria, as well as to assess like all successful companies are assessed.
''It to assess by revenues, total jobs – it is one thing. If by activity in the country or in the international arena – it is another thing,'' Gayfullin said.
Shamis, in her turn, added that for the assessment it is necessary to choose understandable indicators: whether scientific research is conducted on the territory, an increase in the number of people on the topic of specialization of the cluster, creation of new products.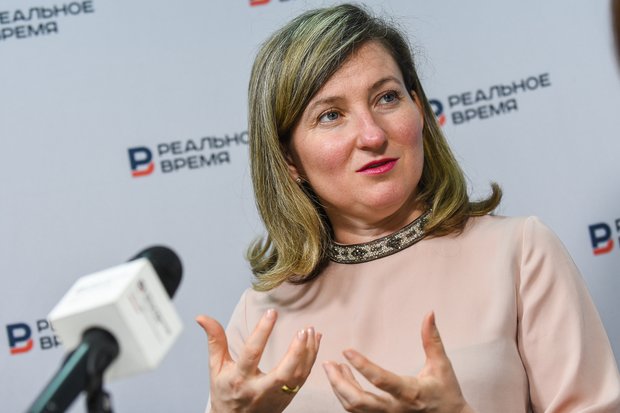 Growth zones
One of the main tasks today is to learn how to represent each cluster: what are they, what is the uniqueness of the clusters and to explain to the population what questions and tasks can be asked to this infrastructure.
Another task is to actively promote Russian clusters at the international level and use them to develop a standard of living for people living in these territories.
At the same time, the total number of clusters in Russia is about 100, 13 of them are in Tatarstan. The clusters can be ''repeated'': IT cluster, mechanical engineering cluster, etc. But they are still different because of different specializations. For example, in Tatarstan the mechanical engineering cluster is built around the production of trucks, in Samara Oblast — around cars.
There are also unique clusters: in Smolensk it was created a single cluster for the production and processing of flax. In Tatarstan, according to Yevgenia Shamis, there are clusters that are not yet used at full capacity. For example, a cluster with solutions for young people.
''You know how to work with this audience, you succeed in a lot of activities — you generally know how to think about them, you have experts who understand how to approach this. It is also possible to show because actually it's a cool cluster that you want to show both in Russia and in the world,'' Shamis says.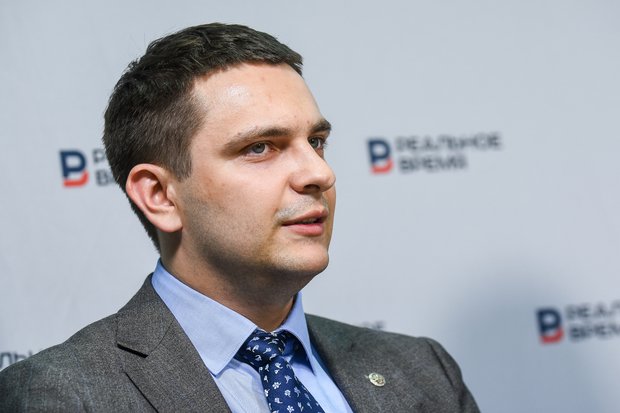 Albert Gayfullin: ''For the first time in the history of the republic, we gathered at the same table all the heads of clusters and representatives of the ministry of economy. We hold a validation session''
Unique Tatarstan project
As for the state support of clusters, according to experts, sometimes it is better not to interfere. More precisely, to reduce the bureaucratic burden. Moreover, it is not necessarily to register the cluster legally. Registration is necessary for the community to receive state support. For example, under the programme of the ministry of industry and trade of the Russian Federation clusters can now get about 50% of compensation for technological costs (patenting, training, research and so on). According to Albert Gayfullin, this is a very effective lever and mechanism.
However, the communication problem has not been solved yet. Members of the same cluster often do not know that some of their own tasks can be solved with the help of colleagues in the cluster. Tatarstan is going to solve it.
''In fact, the project is historical. The first grain has already been planted. For the first time in the history of the republic, we gathered at the same table all the heads of clusters and representatives of the ministry of economy. We hold a validation session. At the next stage, we will begin to work out a road map and mechanisms of cooperation, where there are large businesses, as well as medium and small ones.
This will be a regional platform that we can scale up in the future, under certain conditions. Within one year we plan to establish mechanisms of work to form a state structure to find a financial partner,'' Gayfulluin told.
According to the preliminary plan, the system should start operating by spring 2019.
Official partners:
By Yulia Krasnikova. Photo: Oleg Tikhonov
Tatarstan