More and more English-speaking teachers coming to Russia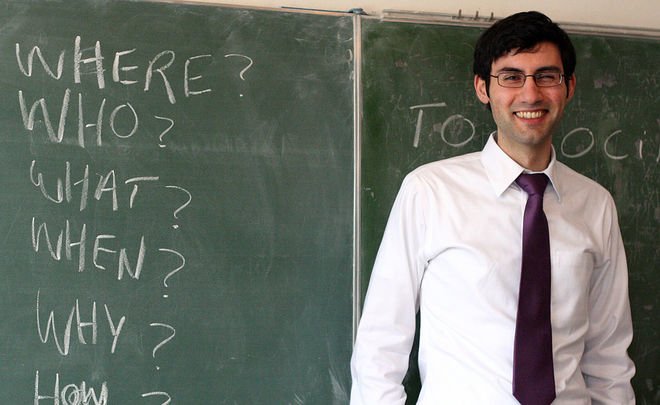 Amid recent declines in many worldwide competitions and ratings, the Russian educational system is experiencing a boom in opening international and elite schools. This interest has entailed an increasing demand for native English-speaking teachers to come to work in Russia. The newcomers have different kinds of motivation, such as meeting a different culture, gaining international work experience and, last but not least, attractive salaries provided by many international schools.
The Russian educational system, which is going through an investment boom, attracts more and more teachers from the English-speaking world, says The Moscow Times. Recent declines in many worldwide competitions and ratings has prompted Russia to develop elite schools as well as to open new campuses of Moscow and St Petersburg's international schools. Many of these new institutions offer an education in English with an international diploma.

There are several reasons motivating teachers to leave their native country. ''Overall, some of the most frequent motivations for teaching abroad that I have seen include the experiences of a different culture, learning a foreign language, gaining international work experience and making a difference in the lives of others by helping them learn in a whole new way,'' says Alla Ponomaryova, HR director at Cambridge International School in Moscow. And, of course, the salaries that many international schools provide are also an important reason.
Working as a teacher in a foreign country may be different from teaching at home, explains Ponomaryova. The differences include job hours, students' age, types of activity, skills to be taught and even the whole attitude to schooling and education, so teachers need to be flexible and adaptable. On the other hand, some features may be really pleasant, such as flowers and attention that Russian school workers receive on 1 September.
According to Ponomaryova, the biggest challenge foreign teachers face while adapting to life in our country is changing the perception of Russia and Russians. The Russian language can be difficult, but there is usually other school staff who speaks both English and Russian and can always help.
Although the exact nationalities of new arrivals (British, Australian, Canadian, South African, etc.) may change slightly year to year, the overall demand for foreign teachers in Russia is only set to increase given the growing popularity of international schools and their ambition to raise the quality standards. Russian schools are definitely competing with other countries when recruiting due to high demand for native speakers of English. However, some Russian cities, especially Moscow and St Petersburg, offer an enjoyable environment. In Russia, social attitudes can be much more familiar than in other countries, so some teachers leave perhaps warmer climates, but radically different cultures, to move to Moscow.