''Restoration costs a huge amount of money, and you don't use a building functionally''
Shopping malls will die out like dinosaurs, how AI will substitute architects and an unseen hand of the market will help expand green zones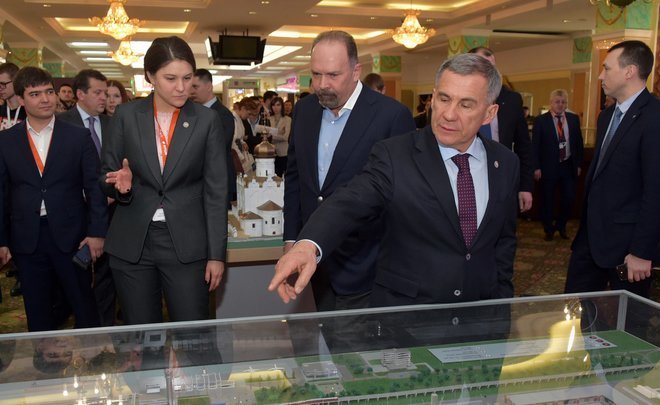 SIYUM International Investment Forum of Architecture and Design that gathered leading specialists and business representatives opened in Kazan. It was told about the development of cities, including cities of the future. Artificial intelligence can substitute the profession of architect in 20 years. Nevertheless, it's important to conserve historical development and cultural heritage. Tatarstan President Rustam Minnikhanov asked architects advice how to do it in the best way, while Minister of Construction of Russian Mikhail Men promised to help with finance: 5 billion rubles will be additionally expended to develop small towns and historical settlements. Realnoe Vremya tells the details.
Quality makes money, and person is a design centre
From artificial intelligence to life on another planet – nobody suspected that the leading architects and designers would be seriously talking on such topics. But the topic of Trends of Architecture and Design, New Challenges and Aspirations foresight session obliged to raise more global issues.
The participants were divided into eight teams, each one got a renowned speaker. They were offered a topic for a brainstorm: on the management of city development, historical heritage, urban architecture, public spaces, design industry and others. Then they presented their master plans to the forum's guests. For instance, Patrick Meijers, architect, partner of Orange Architects (the Netherlands), said that citizens themselves need to develop cities, they shouldn't forget about either innovations or authenticity. He asked what was that made Kazan Kazan and what its identity was. Probably it had been already formulated, then it needs to be intensified. In the architect's opinion, investments in education and development of corresponding experience will help do it. Kazan sociologist and urbanist Maria Leontieva asked the guest what economic arguments could persuade authorities and developers that the city needed more green, it's a part of ecological services that must be given to the citizens. The girl is famous as an eco-warrior.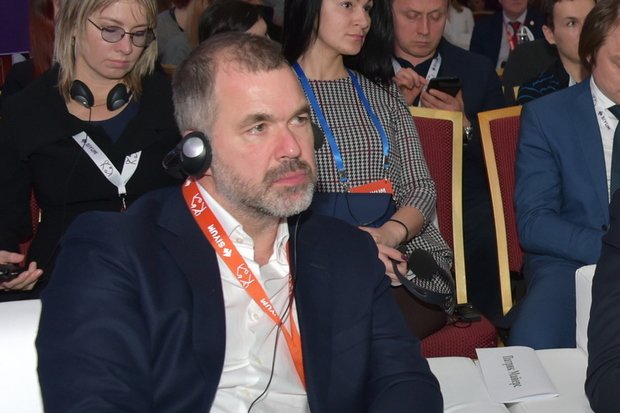 Patrick Meijers said the answer was usually simple. If you do something well, you can make more money. In a good environment, the price of one square metre is higher. Precisely quality makes money. He obviously meant that a dwelling next to a park would be more expensive than in the place of the uprooted grove.
Andrey Bobykin, president of Union of Designers international association, told about the main trends in design. The emotional environment where the creation of not only smart, ecological objects but also those that cause positive emotions as well as eco-design when people want to be closer to nature are interesting areas. It's also curious how designers imagine the future:
''It's personalisation of the world of objects, life and development on other planets, variety of spaces, that's to say, division of urbanists and return to nature. A person is a design development centre. In other words, all that designers said comes to one thing – all is done for a person and for his sake,'' claimed Bobykin and urged designers to work with end products more, not to create new things.
Historical heritage: we have sticks but don't have enough carrots!
Vladimir Grigoriev, head architect of Saint Petersburg, discussed cultural heritage of cities with the participants. The topic is sheer contradictions, he admitted. On the one hand, the number of historical settlements is growing. On the other hand, the number of monuments is reducing. It seems that people are realising the value of the historical environment. Meanwhile, more buildings are abandoned.
''We have sticks but don't have enough carrots. And this is probably the main thing we need to try to create. What areas could be in this sphere to develop an interest in cultural heritage? Undoubtedly, we need to carefully think of measures to stimulate owners because the majority of the things we are talking about is in the hands of individuals. We need to stimulate them and simultaneously raise responsibility. We have a paradoxical situation: there is a ban on demolition of historical buildings, but the responsibility for factual demolition is tiny, small and badly applied,'' the main architect of Saint Petersburg complained.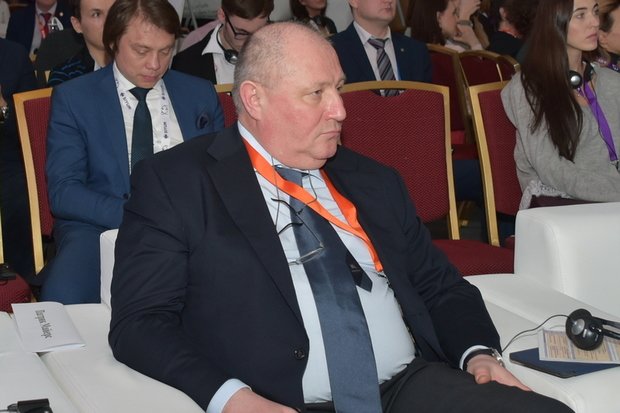 According to Grigoriev, subsidies and benefits are needed. But the dedication of very owners is also needed. And it would be good to introduce a post of new ombudsman in Russia – on historical and cultural heritage. The speech interested the Tatarstan president, he carefully listened together with Mikhail Men and couldn't help but ask a question:
''The topic concerns all of us, I say it even to the minister: if a historical building isn't used, if it collapses, nobody cares of it, deal with it, there is a huge number of requirements, even just an agreement… How do you solve this problem in your city? Your city is huge, anyway, there is more experience. We've tried different ways: to both hand out and make some concessions. Somewhere we succeed, somewhere we don't. And restoration just costs a huge amount of money, and the building can't be used functionally,'' Rustam Minnikhanov noted.
According to the speaker, he doesn't have a lot to boast about, though the work is under way. All about cultural heritage in Petersburg is divided into two categories: that is absolutely strictly protected by law and historical heritage zones that are protected by UNESCO. But ''we can't consider the whole city a museum'', noted Grigoriev. All people want to live in improved modern houses. This is why authorities make concessions where it's possible, for instance, they lift requirements on parking or green zones in houses that were built a long time ago. Investors are given as preferential as possible terms to reconstruct buildings without increasing the total area by more than 25%. There haven't been radical changes yet, but Petersburg architects don't lose hope.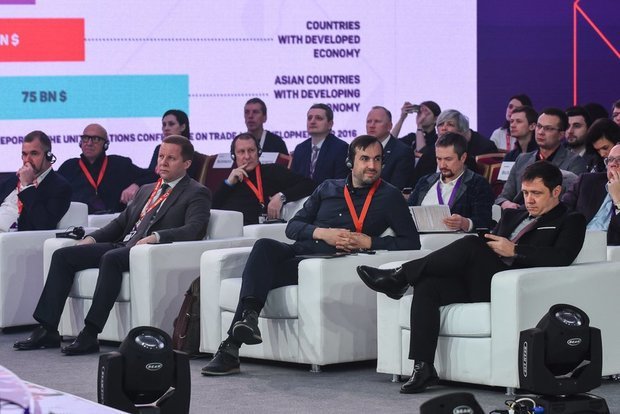 Shopping malls will die out like dinosaurs, AI will substitute architects
Daniel Dendra, an architect, urbanist, founder of AnotherArchitect from Germany, also made an unusual presentation. He started to speak about the future again, but it was a near future. In his opinion, online services will completely conquer the world of trade soon. It means that shopping malls will become the next dinosaurs. And it means that we need to think of how to make such structures in our buildings that will enable to deliver something to your house faster. Unmanned cars will fill countries in the next five years already. And it means parking problems will stop concerning us. ''Movement will become both faster and cheaper, there will be seasonal industrial migration. And probably we will need to change the architecture of a city for such industrial tourism.
According to the urbanist, electric energy will become more available. In Germany, now people are already paid for accepting electricity supplied, for instance, by private houses' solar panels, to the energy grid. He gave an example of Kazan that had the same solar watches like Stuttgart. The number of solar days in Kazan is the same, it means it's applicable here. The expert also put an example of the successful experience in recycling in Sweden where they ran out of their own rubbish and imported that of others. But Dendra impressed more with the next conclusion that artificial intelligence would leave people without work.
Daniel Dendra forecasts that the industrial revolution that was one of the most important events in the history of humankind in the past century left us with a huge working class. While artificial intelligence will give us a huge percentage of the population that won't be able to find a job. In other words, it will be necessary to create new types of activity. So maybe such cities as Kazan will orient to tourism or something else.
80% of the kids who are born today won't have the professions we know. We will need to invent professions. Consequently, we need to think of what kindergartens and schools we need to build. The urbanist urged and presented a picture for very architects, which doesn't look good. So Dendra says their profession won't exist in 20 years, artificial intelligence will take it all. But he doesn't feel sad but recognises it is today's world's reality.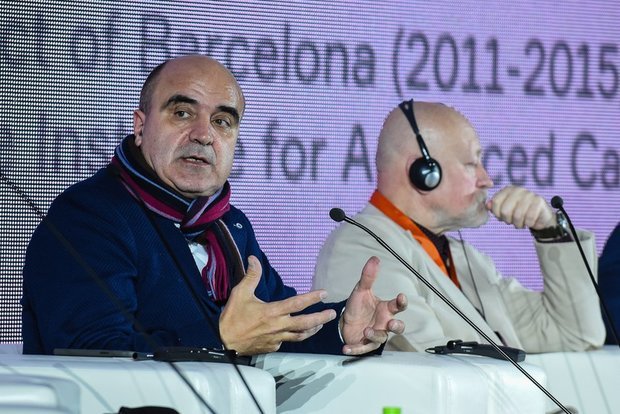 Head of the Russian Union of Architects Nikolay Shumakov talks about education and personnel preparation. ''Our table was the most complicated, it had all topics of the other teams. The guys have worked for about an hour on areas of strategic positions to develop professional community. The trends are that professional community doesn't have leverages to influence a result, there is a need for personnel, but nobody wants to pay them.''
Vicente Guallart, head architect of Barcelona in 2001-2015, would like to see Kazan compete not only in sport (here the game of Rubin against Barcelona was remembered) but also in architecture and design. He urged to develop dialogues between cities actively and noted that in the past (in the 30s in the 20 th century) Russia was one of the best countries in housing development. The architect reminded of wooden construction and asked why it was absent nowadays.
Some participants, including the Russian construction minister, came to the forum at the invitation of Tatarstan Minister of Construction, Architecture and Housing and Communal Services Irek Fayzullin.
Men: ''We're waiting for an application from Tatarstan''
Russian Minister of Construction Mikhail Men started with the tasks that the Russian president set in his address. It's to increase volumes of construction of houses from 80 million to 120 million of square metres, reduce mortgage rates to 7-8% and improve living conditions not for 3 million Russian families every year like now, but for 5 million families.
''The task is ambitious, serious but possible. To accomplish it, we need to consider many factors. The first one, what you're talking about today, is the urban environment and public spaces because it's important for us to not only build these 120 square metres of houses. They need to be in demand. The demand has completely changed within almost 2-3 years. If yesterday people were ready to purchase any square metres, it's not so today. Today people require and pay money for the comfortable urban environment,'' noted Mikhail Men.
The minister explained why the standard class substituted the economy class. ''Not a very good, to put it mildly, dwelling was hidden behind this concept. And when I travelled across regions and showed deficiencies, developers said to me: ''It's an economy class dwelling.'' Mikhail Men reminded of the federal programme on urban environment development, mentioned Kazan that attracted students to design public spaces.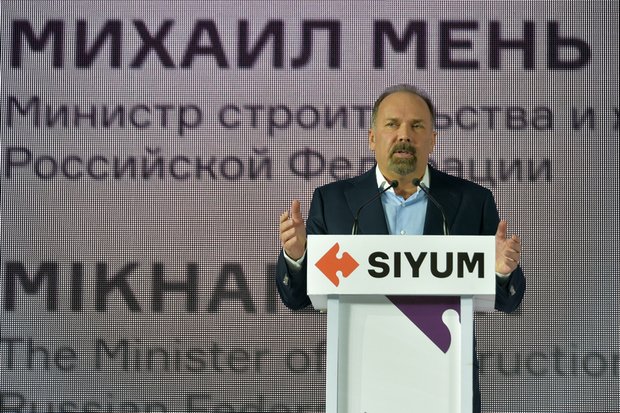 ''There has recently been a meeting of the president with mayors of small historical towns. And it was decided to add another 5 billion rubles to this programme precisely to develop urban environment in small towns and, first of all, historical settlements. So, Mr Minnikhanov, we're waiting for an application from your towns to participate in this competition too. They need to submit necessary documents to our ministry before 1 April,'' the head of the Russian ministry of construction noted.
At the same time, the minister urged to increase the status of architects in the country, told about professional competition for architects. In turn, Rustam Minnikhanov said personnel for the development of urban environment was the most complicated issue in the republic. ''The level of life grows, the quality of life improves, and people have a necessity for public spaces, squares, parks, city development. We even didn't think of such tasks 10 years ago.'' The president reminded how Kazan had changed in the last 15 years and recognised that some transformations were not for the good:
''Not all our decisions were correct. We made many mistakes. Not deliberately, but because we didn't know. Today these problems are solved in a different way. The topic of public spaces and urban environment is important. And the population has a very positive opinion about the changes that have recently taken place: parks, embankments,'' noted Rustam Minnikhanov.
The Tatarstan leaders encouraged to attract foreign architects and urbanists more, study the best practices more actively. Besides Kazan, there are other historical cities in Tatarstan that will also need to develop but without damaging their authenticity.
Tatarstan