Africa remains promising market for Russian industrial goods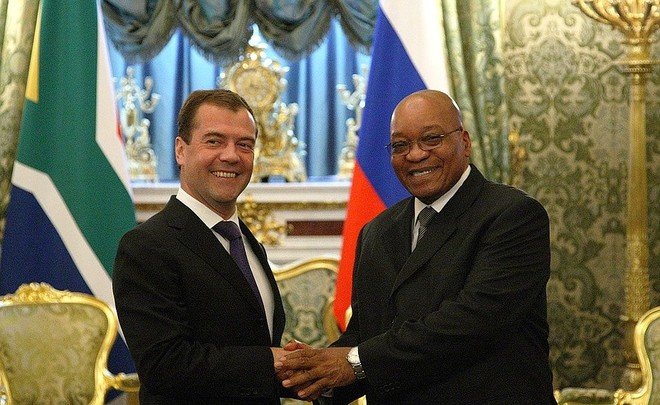 In recent years, Russia has been seeking to increase exports of its industrial products to markets of Latin America, Asia and Africa. However, there are several issues that complicate business partnership, such as a lack of interaction at a business level and rather low competitiveness of Russian goods.
In the promising African market, Russia has to confront competition from Western players and Asian countries such as China, India and the Arab states of the Persian Gulf, considers Modern Diplomacy. The Kremlin is interested in Latin American, Asian and African markets as an opportunity to secure Russia's economic interests abroad and support Russian industries in the context of Western sanctions. Although the Soviet Union had strong ties with the African continent and made a significant contribution to the social and economic development of African countries, the relations came to a standstill in the 1990s. Currently, Russia's foreign trade turnover with Africa amounts to rather modest $12bn.
In 2015, the Russian government established the Russian Export Centre (REC) intended to support the development of non-commodity exports. According to head of the REC Pyotr Fradkov, the country has been making every effort to avoid the ''raw materials'' export model and focus on developing export-oriented industries. Recently, the centre has launched a programme named ''Made in Russia'' to promote local goods and services under a unified brand. ''Africa is a very important partner for us, though not an easy one,'' said Fradkov. ''Our primary task is to gradually change the thinking of Russian entrepreneurs, who are often sceptical about entering foreign markets, including Africa. Secondly, we strive to promote the image of Russia as a producer of diverse and high-quality products.''
President of the Russian Centre for Effective Development of Territories Tatiana Cheremnaya sees several problems that complicate business cooperation between Russia and Africa. Besides political issues, there is a lack of competitiveness of Russian goods due to structural economic problems and the need for modernisation. As a result, the country can successfully compete only in the low-budget segment. Another problem is competition from the United States, China and India as more developed countries with more advanced technological solutions and from the European countries as former ''patrons'' of African countries, considers Cheremnaya.
Former Ambassador of Ethiopia to Russia professor Teketel Forsido has his own theory on how to make Russian-African trade more effective. According to Forsido, Russian businessmen count on the state to organise the foreign trade, but in many countries business at the state levels is complemented by private participation. ''If they always rely on the state, business can be ineffective. That's why Russians businessmen are slow as we have seen it,'' said the politician. India, China and other countries run businesses in Africa without state support. On the other hand, the government has to clear the way for smooth business transactions, believes Forsido. ''We expect that Russia can do more if they want to, looking at their huge potential capability. They still have their own priorities, anyway.''