Dimitris Priftis at UNICS: unnamed or shadowy genius
Why the Greek-born coach deserved to be invited to Kazan and why he should not be compared with his compatriot Argyris Pedoulakis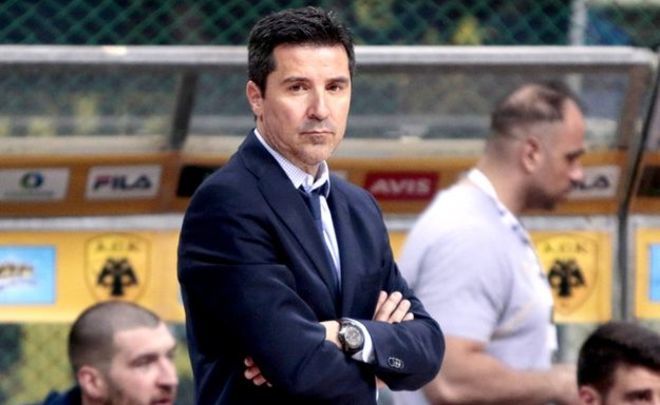 The news about Dimitris Priftis' appointment as coach of UNICS was not a media bomb. The coach is not famous in Russia, and the 48-year-old specialist has not had big victories yet. But having dug deeper, both the administration's logic and forte of the Greek expert become clear. Realnoe Vremya's sports staff is finding out who this Greek man is, why he deserved to be invited to Kazan and why he should not be compared with his compatriot Argyris Pedoulakis who chaired UNICS earlier.
Coach ''according to possibilities''
It is clear the news about the appointment of 48-year-old Greek coach Dimitris Priftis did not gladden everybody in Kazan. After rumours in the media announced the arrival of Spanish coaches Sito Alonzo or Pedro Martínez who became the best Eurocup coach with Valencia in the last season or coach of the national team of Latvia Ainars Bagatskis whose visit to Kazan was also discussed, the choice in favour of a non-decorated Greek coach causes slight disappointment at first.
It seems that the administration of UNICS-Kazan chose an expert according to their possibilities. The financial reality of the Kazan club dictates its own conditions. We can only guess the value of same Martínez considering that even Barcelona invited him. But it was obviously a big sum, and today Kazan is not ready to afford it.
But UNICS did not get Priftis easily. It is known that before the end of the last season, Priftis was going to leave Aris having an offer of the national team of Greece in his hands. Unlike previous years when he was an assistant, this time he was offered to become a head coach.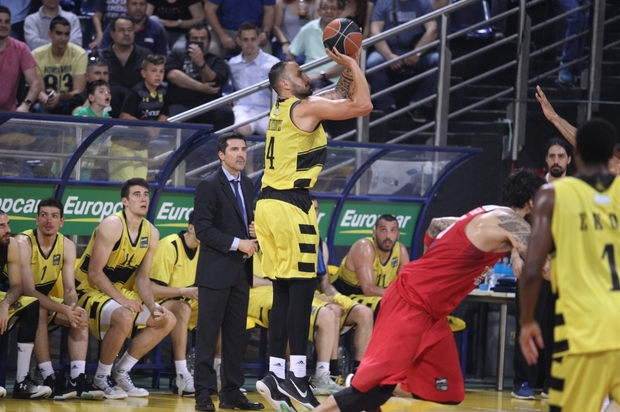 In the end, Dimitris left Aris at the end of May and started to think about offers that seem to be many. If we believe the Greek media, the Basketball Federation of Greece was really interested in the coach. But the UNICS officials managed to win the battle in the serious competition.
New Pedoulakis or Itoudis?
''It's a great honour for me bonding with UNICS Kazan, one of the most traditional teams in Europe. I want to thank the administration and the president of the team for their trust to take over the coaching of the team. With faith, cooperation and unselfishness, working collectively and methodically we can have a successful season. It's a new experience for me and I'll do my best, working hard for the good of the team,'' the UNICS press service cites Priftis.
At the moment, fans' concerns about the new appointment come to unreasonable comparisons with another Greek coach in the history of the Kazan club, Argyris Pedoulakis, only his name makes some people quiver. Unlike his compatriot, Dimitris doesn't have problems with English, so communication at the club will be fine. For instance, it is enough to remember another Greek coach who joined the United League from a middling Greek club – Dimitris Itoudis who became one of the leading coaches of Europe at CSKA.
''Every coach in Greece respects him a lot''
What do we know about Priftis? The fourth place with Aris that is described as his success today is not even the best achievement of this expert in the Greek Championship. One year earlier, in the 2015/2016 season, he performed with Aris better having been in the top 3 right after Olympiacos and Panathinaikos. Right in that season, Dimitris visited Kazan for the first time and even left it with Aris with a victory against UNICS – 73-74, when both teams played in Eurocup group. By the way, he also won a victory against Kazan under Trinchieri (76-70). Those remained the only two defeats for UNICS at the group stage of the European Cup. Dimitris also won Milano and Alba from Berlin. Then he was the best coach of the year in Greece.
This time, unlike UNICS, Aris will participate not in the Eurocup but the third important Basketball Champions League, so the desire of Priftis to change the club to at least maintain the level is quite clear.
Realnoe Vremya's reporter knew what people in his homeland think about Dimitris Priftis from Greek journalist from Athens Kristina Maula. According to her, Dimitris Priftis is a very kind person. She thinks he is an excellent coach. He worked at Aris from Salonica for three years. He works with players individually, which is very important. In addition, his players' value increases and they are sold at best. Dimitris Priftis knows basketball very well. This is why every coach in Greece respects him a lot. Although all his previous teams had a low budget, he reached a high level with them thanks to the intellect. He likes smart players on the court. So we can say he focuses on smart basketball players.
Kristina assured us that the previous season did not end well for him, he lost in the final. But he can do a lot with a team that has a good budget. He is better than the majority of basketball coaches. At the moment he has not had a chance to work with big teams yet. She said he can become a symbol of UNICS. By the way, he talks to journalists with pleasure.
In conclusion, we will note that Dimitris Priftis is a big fan of defensive and thoughtful basketball. He doesn't like to count on individual sides of basketball players. It will be interesting how star of the team Keith Langford will get along with the new coach because he doesn't like to patiently wait in defence and don't lead the game when the rest of the team doesn't succeed. On the other hand, Priftis has never had players of such a calibre. And he had to play defensively because it was impossible to win matches against rich Olympiacos, Panathinaikos, PAOK and AEK in another way. Priftis will probably show up at UNICS with bigger financial possibilities.