''Probably you have heard many bad things about Iran''
Obstacles to development of trade between Tatarstan and the Islamic Republic of Iran found in cultural barriers, passive functionaries and plots of the USA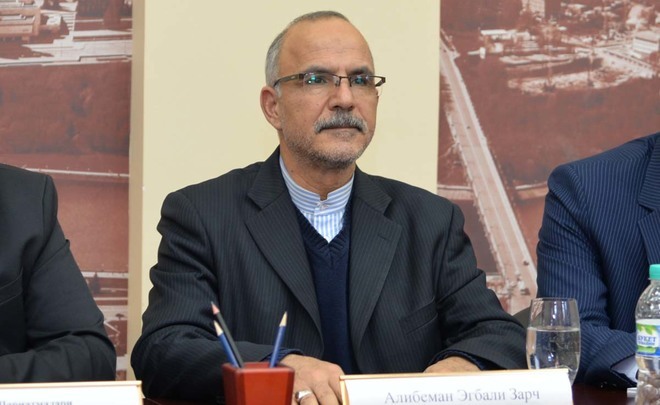 On 21 June, diplomats of Iran, functionaries of Tatarstan and independent experts found out what scotched the development of trade between each other. The scale of cooperation remain miserly, neither memorandums nor official visits help. At the same time, Iran would be interested in products of KAMAZ and Kazan Helicopters, and Tatneft would work in Asian oil fields. As Realnoe Vremya's reporter heard, causes of weak trade contacts are hidden in cultures barriers, passive functionaries and ''the US hypocritical politics''.
''Only imperfections and problems''
Tatarstan and the Islamic Republic of Iran agreed to develop economic ties having signed an investment memorandum almost 15 years ago. This time in the Tatarstan Chamber of Commerce and Industry, functionaries, diplomats and scientists tried to understand why the cooperation got stuck at the stage of declaration.
Despite a big capacity of the Tatarstan and Iranian markets, the mutual commerce continues to stall, we have to call its turnover very modest, deputy head of the Tatarstan Ministry of Industry and Trade Denis Valeyev stated. According to him, causes can be found in stereotypes of Iran's closed nature. However, these stereotypes don't impede other countries from augmenting the scale of cooperation. Acting Consul General of Iran to Kazan Alibeman Ekbali Zarch tried to dispel the myths about the closed nature who started his speech by saying: ''Probably you have heard many bad things about Iran''. After that, he demonstrated a short video about the business potential of the country. The next part of the diplomat's speech was also accompanied by slides proving business achievements of the ''Government of Hope and Prudence''.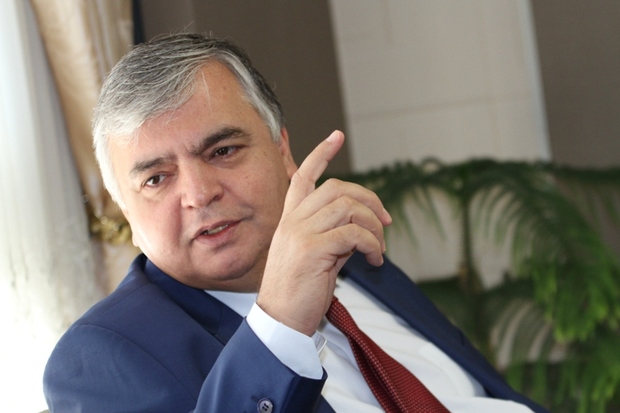 Director of the Modern Iranian Research Centre Radjab Safarov frankly claimed that ''we have only imperfections and problems in business''. The expert agreed that it is mainly explained by cultural barriers and a deficit of information.
Safarov named three problems that, in his opinion, impede from covering a way from memorandums to contracts. A lack of business information is the first and major of them, he said. Rare news about Iran that reach the Russian audience is mainly about politics or accidents, and Russians don't know about numerous business projects. As Safarov thinks, the absence of marketing research is the second problem. No Russian investor who is interested in Iran uses them at the moment. ''Detailed knowledge of the specifics of the Iranian market and, finally, the mentality of people of Iran are needed,'' he claimed. Human factor is the third barrier. Small functionaries are unlikely to be interested in cooperation of Russia with the external world. At times to such a degree when letters of representatives of business circles of Iran don't receive an answer for months, Safarov complained.
To fill these gaps a separate structure is needed, he claimed and offered to open a trade office of Iran in Tatarstan ''to send the flow of business ideas from there''.
''During this time, the USA actively pursued discrimination politics and politics that did harm to Russian technologies''
However, the meeting could not help but have hostile rhetoric towards the USA. Safarov accused it of hypocrisy and creation of obstacles for Russian companies. Even during the sanctions against Iran, the economic turnover with the United States passed $1 billion, he noted. The USA announced Iran's isolation and simultaneously promoted their production ''through different structures, through fronts,'' Safarov claimed. ''In addition, — he continued – during this time, it actively pursued discrimination politics and politics that, frankly speaking, did harm to Russian technologies! Even journalists were paid for talking about the smallest problem for months but kept silent about achievements of Russia in cooperation with Iran.''
Farhad Parand, Iran Commercial Attache to Russia, in turn, told that Russia needs to cooperate with Iran without intermediaries: ''If you want to work with Iran, it needs to be a direct work''. He also advised Tatarstan to create a joint venture with Iran where strong companies will be included.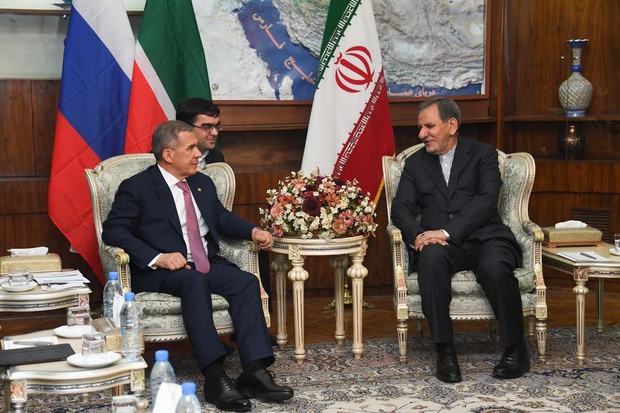 ''Nothing can be solved hurriedly''
In 2016, the commodity turnover between Tatarstan and Iran made up $13,3 million. And these indicators is really unseen in comparison with commodity turnovers with other countries. In April, the Tatarstan president paid a two-day visit to Tehran and met with Vice-President Eshaq Jahangiri. Then Rustam Minnikhanov gave to understand that Iran was interesting for almost all the biggest Tatarstan companies as outlet. The republic can deliver trucks, buses, helicopters, petrochemical products, gas pumping equipment and pharmaceutical goods, Minnikhanov said during the visit.
Iran was also interested in products of our companies. Safarov admitted Realnoe Vremya that there is demand for them. Everything comes to the already mentioned problems. When the foreign business is demonstrated its unwillingness to cooperate during years on the spot, ''nothing can be solved hurriedly,'' the expert tells.
KAMAZ trucks and helicopters to Iran and Iranian oil fields for Tatneft
Oil and oil products are the main exported product of Tatarstan. According to the government, last year they accounted for 42,2% and 27,8% of external deliveries of the republic respectively. 17,5% in the export structure belong to chemical products, another 8% — to mechanical engineering.
Iran doesn't need Tatarstan oil as well as oil of another region because it exports it a lot and competes with Russia, according to Deputy Director of AlPari Analytic Department Natalia Milchakova. But Iran could be a good market for Russian mechanical engineering. The Islamic republic has a state truck procurement programme and civil and military aviation development programme. It enables cooperation with KAMAZ and Kazan Helicopters, she thinks.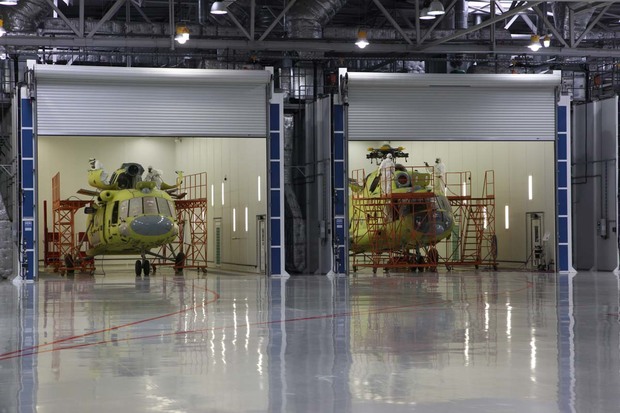 At the moment, KAMAZ sends about 70% of supplies to Kazakhstan, Turkmenistan and Vietnam. However, the Russian concern has three dealer centre in Iran as early as 2015. For Kazan Helicopters, Iran's market is not principal too. ''And the allowance of Tatneft to work in oil fields of Iran can be an important step in cooperation development,'' she says. Last year, Tatneft already agreed to explore Iranian Dehloran field with a reserve of 5 million barrels.
Tatarstan has not left Europe
Curiously, the Tatarstan economy is still orientated to the West. Last year, sanctions absorbed one part of Tatarstan's commodity turnover – it fell by 15,3% at once to $11,9bn. According to the government of Tatarstan, the commodity export volumes reduces by 19,2% to $9,25bn.
At the same time, the geopolitical factors almost affected the geography of supplies abroad. The republic continues supplying the major part of its products to Europe. The Netherlands (18,2% of the total export volume), Poland (16,2%) and Germany (6,2%) were the biggest external partners of the republic last year.
Milchakova thinks there is no paradox here. Oil is the foundation of the republic's export, and European countries remain its main consumers. What is more, they purchase fertilisers and chemical products in Russia.