''At this rate, championship of Russia will have four teams from Tatarstan''
Sintez Water Polo Club draws conclusions of the season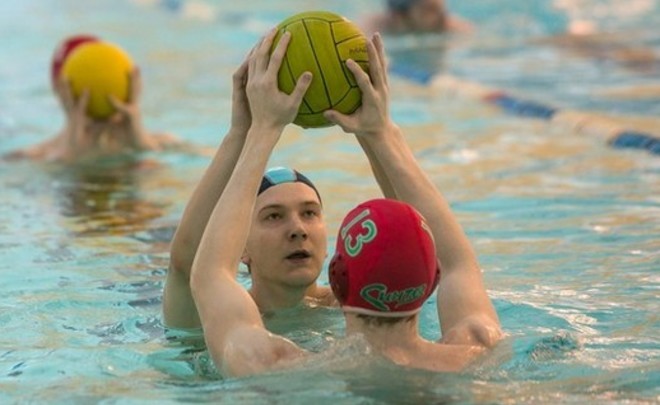 Two awards in the season, their own second team who is able to defeat Dynamo-Moscow and new modern arena – these are the conclusions for Sintez Water Polo Club from Kazan. Minister of Sport and Youth Affairs of Tatarstan Vladimir Leonov gathered the ''silver'' team to compare notes before new bigger victories that are mentioned at the club. Realnoe Vremya tells what the minister, players and coaches of Kazan water polo talked about.
Staggered but not defeated hegemon
Two silver medals – this is the result of the season for Sintez Water Polo Club from Kazan. However, trophies for Kazan water polo are not news. Sintez already conquered Russian Cups and won the Championship. But the value of the current achievements seems to be even higher than the cups won in the 2000s. Just because now one half of the squad of the Kazan club consists of its own pupils. What is more, the second team of Sintez was in the top 4 of the Russian Cup. For this reason, Minister of Sport Vladimir Leonov decided to gather both teams in the ministry and congratulate the water polo players.
''This year we lacked a bit to win. But a silver in the Russian Championship and Russian Cup is a great result. I would like to especially thank head coach of the club Andrey Belofastov who joined Sintez without problems. It especially gladdens that we already have plans for the next season – I am sure will be able to cope with the hegemony of Spartak-Volgograd. Moreover, we have already staggered it this year.''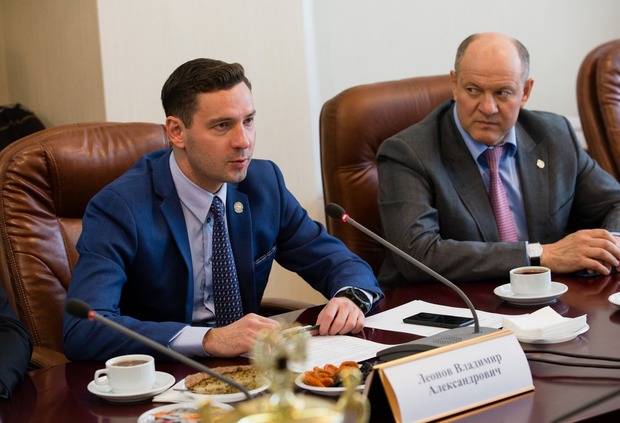 By the way, that hegemon of Russian water polo has been winning the gold for many years. If during the previous years it could be compared with a win against CSKA in basketball, in this season, Sintez has managed to wallop the centaur for the first time. 2-1 in the final series and a close defeat 8-9 in the third game in Volgograd decided the outcome of the current championship. Next year, Sintez will try to stab at a gold again. This time they will have to compete with Dynamo-Moscow that has already begun to prepare a squad with the strongest players.
''We fought as we could. We did our best,'' head coach of the first team Andrey Belofastov took the floor. ''We were very close but lacked a bit. I am very proud to have worked with you. Thank you!'' the mentor addressed the teams and minister.
After a taking a group photo in the porch of the ministry, the team coach answered Realnoe Vremya's questions.
Do the two silver medals have a sour taste or taste of victory?
The second one because we perfectly understood that it would be very difficult to defeat Volgograd. We prepared well for these finals. We played the last 2-3 games almost ideally. And I think the last matches in the Russian Cup in Kazan were our best matches in the season. We lacked a bit, there were mistakes, a small misunderstanding. Yes, there was a big desire to win. But the Russian Championship lacks games of such a level. The team grew match after match, and the guys improved month by month. We reached these finals in our best shape, that is to say, we did our best. This is why we should not take offence, we did a huge job.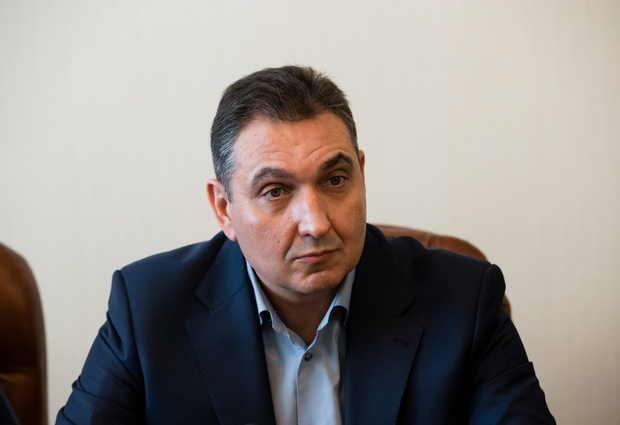 Experienced Nikolay Maksimov also talked to us:
Forgetting all factors including referees, was it possible to win Spartak-Volgograd? How?
It is always possible to win, of course. The ball is round, everyone has chances. What happened yesterday left in history. A new day began, and you need to prove you are stronger. There were objective reasons why we could not win. But we maybe were not lucky in the end. We won't discuss the referees now, but we just lacked a bit of luck in the final. It is sport.
Do you think it is a team that is able to win gold medals?
Yes. Young players just need to grow up and have more mastery. Experience can be gained. As Vladimir Leonov said, we need to work on it, to conserve the skeleton of the team, improve, gain experience and conquer the next summit.
''Special thanks to TAIF''
A new administration, coaching staff and second team who helped the first one to win the awards – these are not all novelties that the water polo players could boast about in this season. The team plays some of its games in modern Aquatics Palace. As Vladimir Leonov noted, it is a revolution that is going to grow into a tradition in the short run – Sintez will play one part of its matches at its historical base, in Orgsintez swimming pool and top games – in Aquatics Palace. By the way, the team gathered spectators to the stands of the new arena whose number is able to compete even with football. ''The guys like to play when there are 2-2,500 spectators in the stands,'' Leonov noted.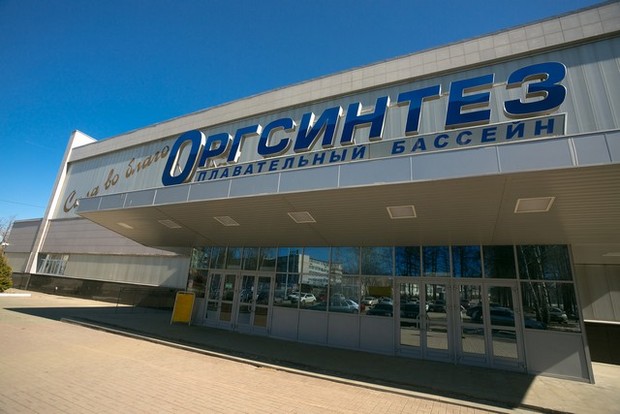 ''Special thanks go to TAIF, the administration because the team has everything,'' the sports minister continued. ''It is also very important to have everything in order, to help and solve problems if the guys have any. It is our common goal, so that everybody will be able to work comfortably. Water polo for the majority of people who are here is your professional job, consequently, you need to get a salary. In other words, you just need to do your favourite job, think about it, so that nothing will bother you. It is a normal position of a professional athlete. We, as ministry, will support you. And I hope that Sintez pupils will join the national team of Russia at the next Olympic Games in Tokyo,'' Leonov concluded.
Sintez-2 as basic club of national team?
If somebody from the current squad of Sintez goes to Tokyo, it will certainly be his last Olympics. But those who have a real chance to become the skeleton of the national team of Russia are now at Sintez-2. Precisely these guys who are all Kazan athletes deprived Dynamo-Moscow from the first place in the Russian Cup and allowed their ''older brothers'' to occupy this seat. So legendary lasting captain and coach of Sintez and today's State Duma deputy Irek Zinnurov should not worry.
''Vladimir Leonov already said we live in a wonderful city with comfortable conditions to do sport,'' the legend of Kazan water polo joined the conversation. ''Being a deputy in Moscow, I understand now how comfortable I felt in Kazan because the administration of the republic pays due attention to sport, and the administration of our ministry does its best do develop our sport including water polo.
I would like to thank Vladimir Leonov for paying attention to our school and our Sintez-2 team that won Dynamo at the group stage – special thanks. Thanks to it, our first team won the first place in the group. Keep it up.
We have many our own pupils in the team now, not only in the team but in all Russia. At this rate, we will gather 3-4 teams from Tatarstan. This year we had two teams in the top 4, and there will be four.''
Analytics