Rustam Minnikhanov: ''Growth paces of Kazanorgsintez gladden us''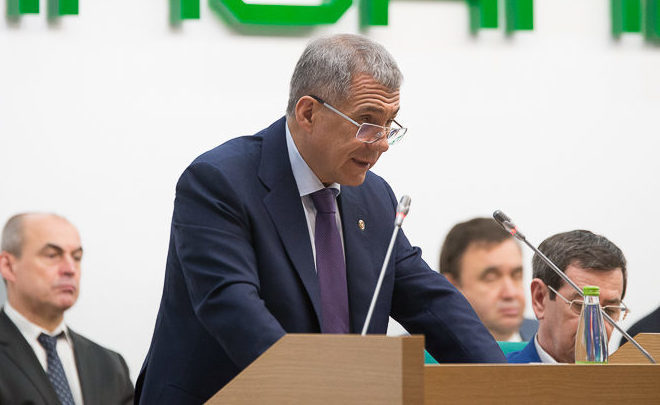 In 2016, Kazanorgsintez performed all task sets by its shareholders. Conclusions of last year's work were drawn and the ultimate programme until 2020 – to increase ethylene and polyethylene production to 1 million tonne and revenue to 100 billion rubles – was presented at an annual meeting of the enterprise. Realnoe Vremya's correspondent witnessed it.
All tasks performed
Kazanorgsintez Director General Farid Minigulov told about the key results of the last year in his report. He noted quantum index was 104,1% in comparison with the previous year. The volume of goods almost reached 989,000 tonnes. Capability utilisation index grew from 88% to 92%. The KOS director general thinks the enterprise performed all tasks set by its shareholders.
Then the shareholders were told about dividend volumes. In 2016, dividend payment volumes of Kazanorgsintez common shares reached 5,07 rubles. In 2015, the sum made up 3,23 rubles. Preferred share did not change – 25 kopeks per share.
A new board of directors was also chosen at the meeting. The KOS board of directors still consists of 11 people. Deputy Prime Minister and Tatarstan Minister of Industry and Trade Albert Karimov has joined it for the first time. Government representative and Tatarstan President's Aide Rinat Sabirov was chosen due to golden share. TAIF PJSC Deputy Director General on Property and Management Corporate Management Ruslan Shigabutdinov was elected chairman of the board of directors again.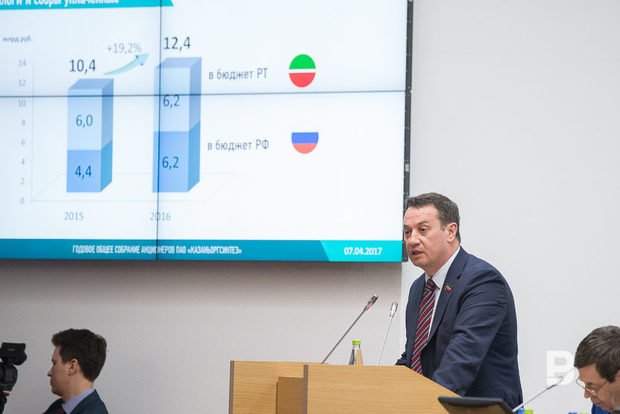 ''Kazanorgsintez is one of the dynamically developing and successful petrochemical enterprises of Russia''
Tatarstan President Rustam Minnikhanov made his assessment of Kazanorgsintez' work in 2016. He noted KOS is one of the dynamically developing and successful petrochemical enterprises of Russia.
''Its growth, industrial production, labour efficiency, capacity load, capitalisation paces gladden us. The company has a positive trend in all indicators,'' the president of the republic specified the enterprise's success and confirmed his words with digits. If 71% the KOS capacities were used in 2012, now this indicator reached 92%. Revenue grew 1,6 times to 75,4 billion rubles. Net profit increased 5,5 times – from 3,28 billion rubles to 18,17 billion rubles. Tax payments augmented from 3,5 billion rubles to 12,4 billion rubles. The growth of added value is a very positive result. Today added value accounts for 48,3% of the enterprise's total revenue. It is one of the best results in the republic.
''The economic atmosphere in Tatarstan is positive thanks to such dynamic enterprises,'' the Tatarstan president is convinced. The republic ranks fifth in the country in terms of GRP. It grew by 2,5% to 1 trillion 944 billion rubles.
Rustam Minnikhanov reminded that Kazanorgsintez successfully accomplished all projects, plans of key investment events in 2013-2016. Now a new development programme until 2020 is to be approved. Growth of revenue to 100 billion rubles, increase of ethylene and polyethylene production to 1 million tonnes are the key indicators of this programme.
''It is not an easy task, this team is able to carry out more complicated tasks,'' the Tatarstan president is sure. ''As a result of accomplishment of all projects, KOS will become an international company that will correspond to leading petrochemical companies of the world concerning capitalisation and major financial results.''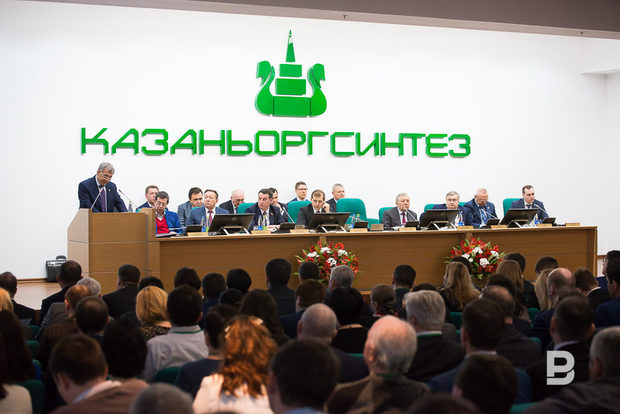 Capacity upgrade
After the annual meeting, journalists were told about Kazanorgsintez' further development at a traditional press conference.
In answer to Realnoe Vremya's question, TAIF PJSC Director General Albert Shigabutdinov told the enterprise's development programme until 2020 was already under way.
Farid Minigulov told about the project details on putting three pyrolysis ovens into operation in 2018. The supply agreement was signed with Technip in 2016. Loans and own money of the enterprise are the finance sources of the project. The ovens have a capacity of 54 tonnes per hour. The total investment volume is estimated at €25 million. Use of pyrolysis ovens will enable to increase ethylene production capacities, which is a feedstock for Kazanorgsintez' principal good – polyethylene.
''Feedstock supply is a constant problem for us. Our capacities allow to process more,'' the KOS director general claimed. ''We produce ethylene – the major feedstock for polyethylene production – ourselves. But the problem has not been completely solved. There is a deficit of ethylene in the republic even if Nizhnekamskneftekhim is producing it more than before. But we are going to solve this problem by 2020.''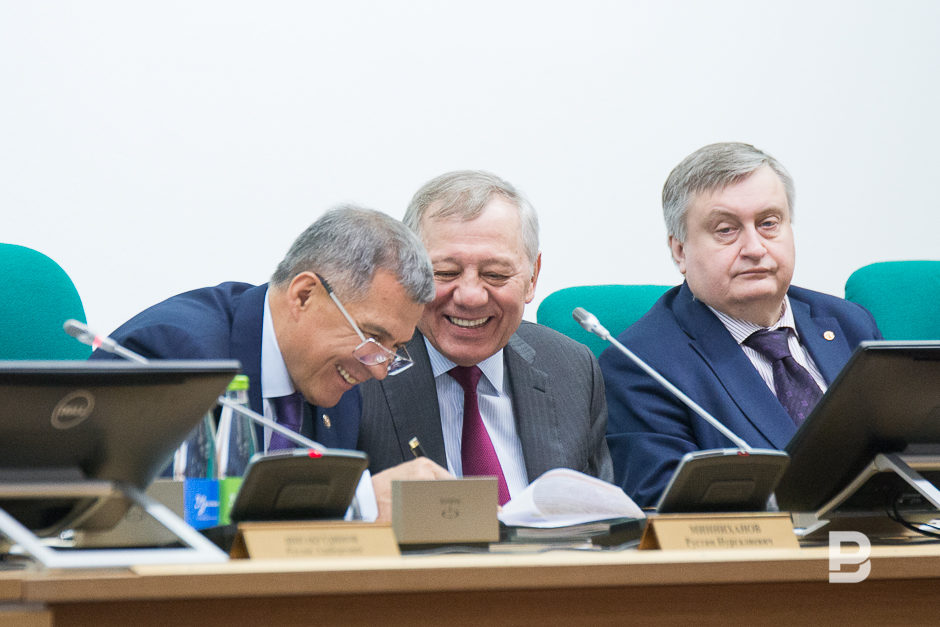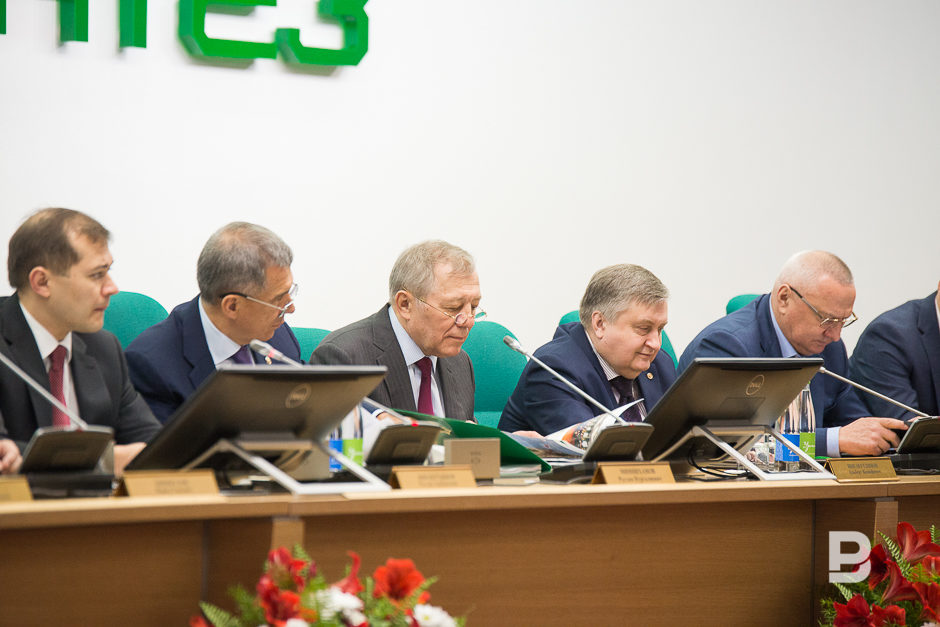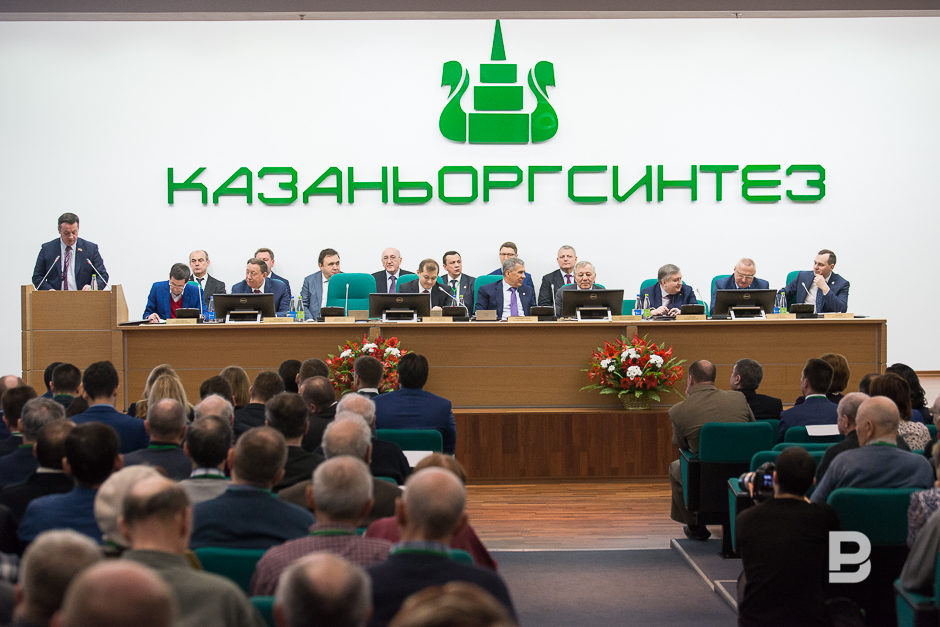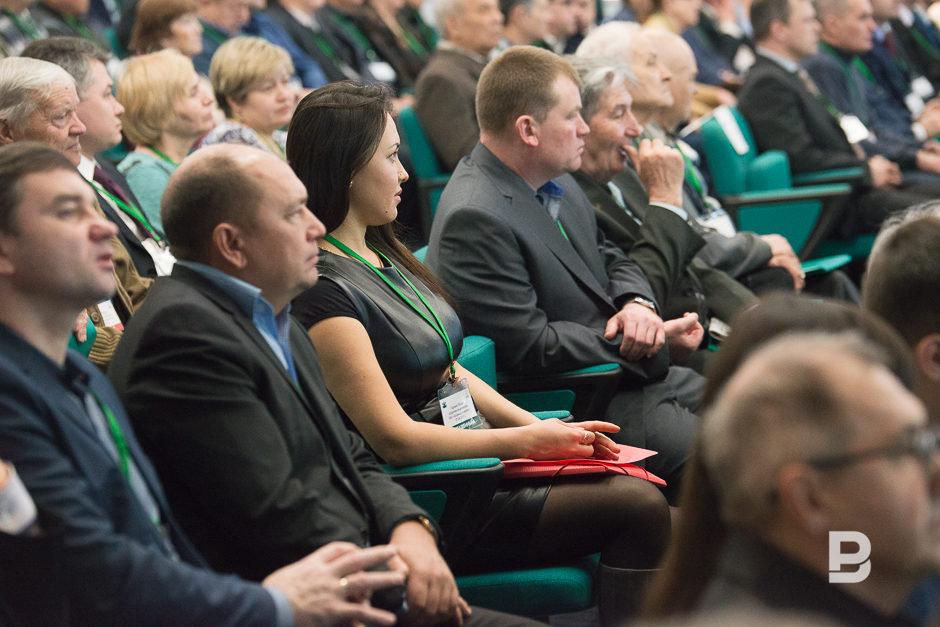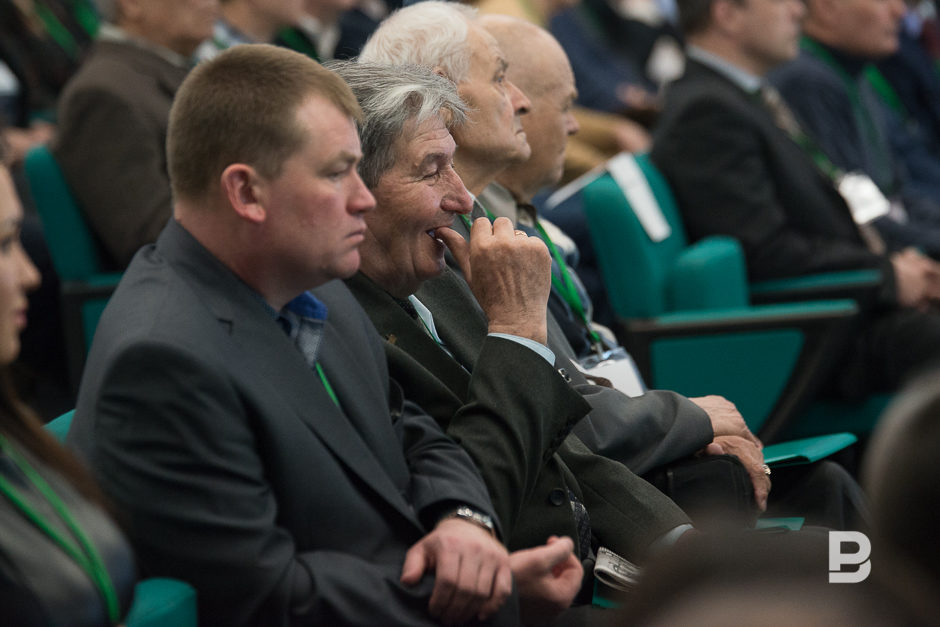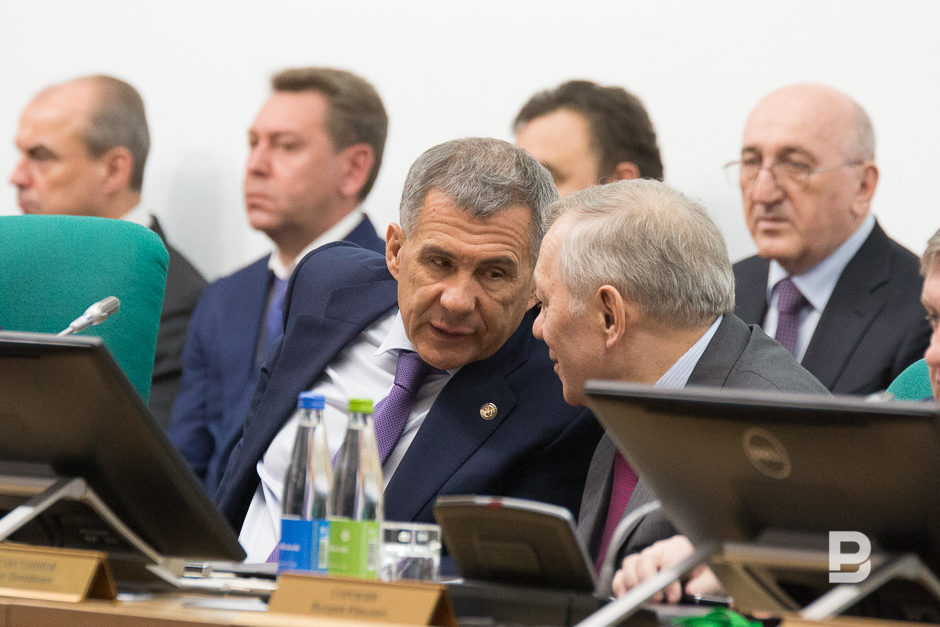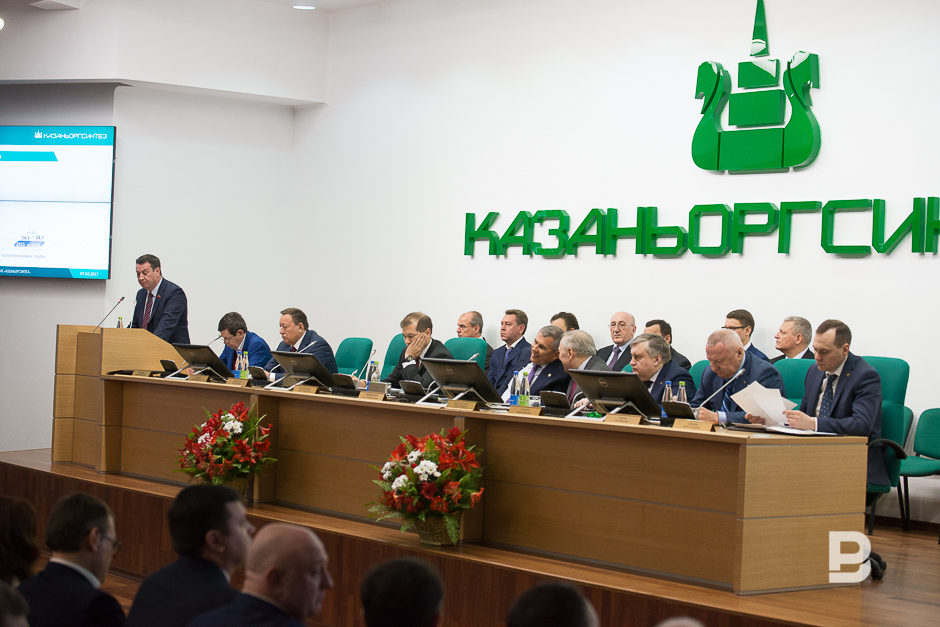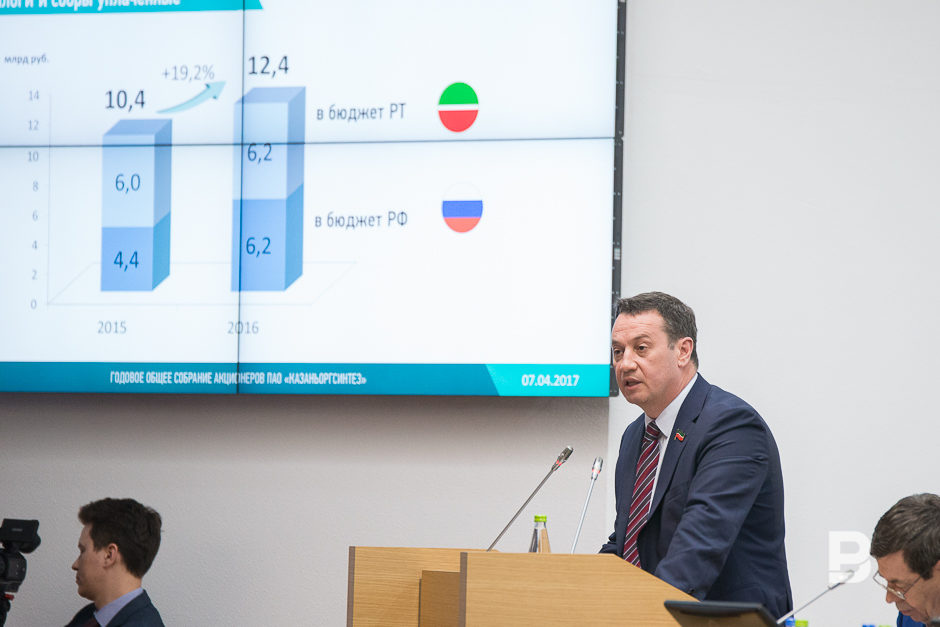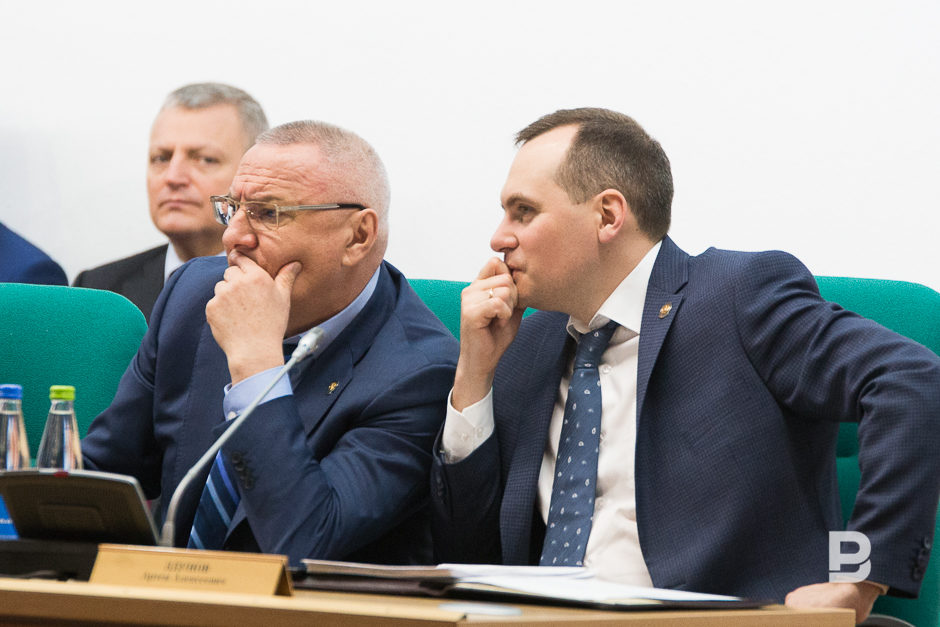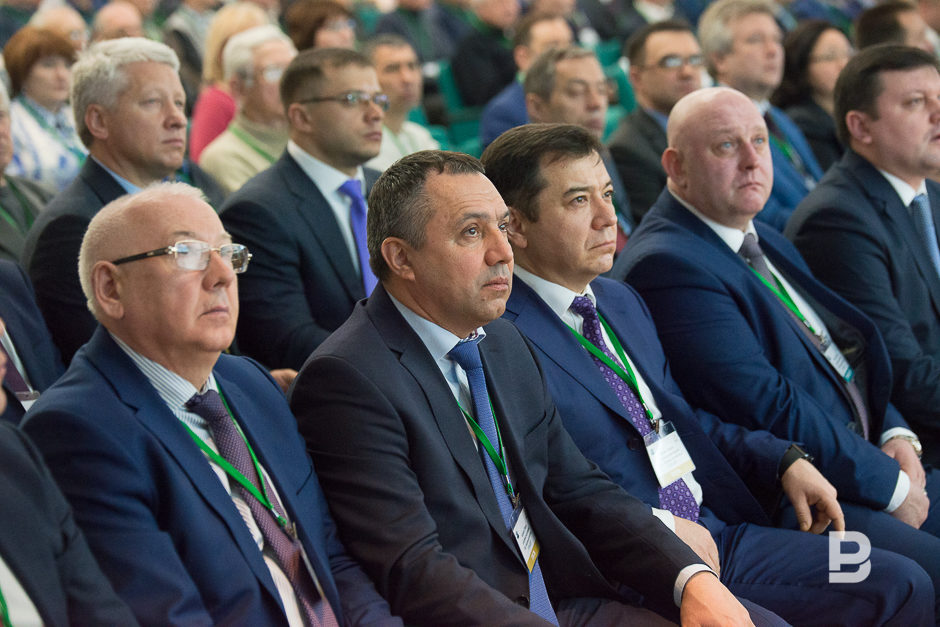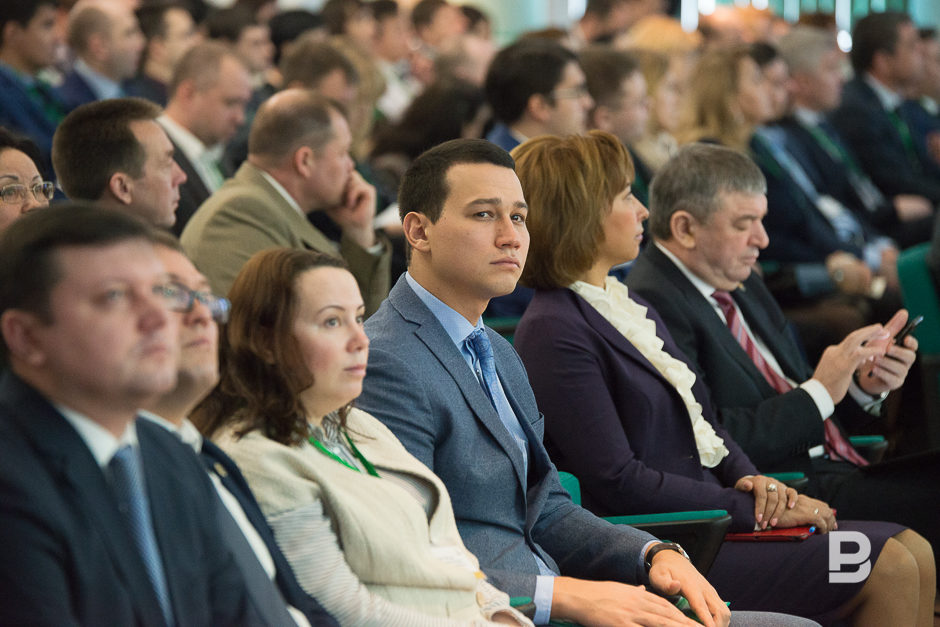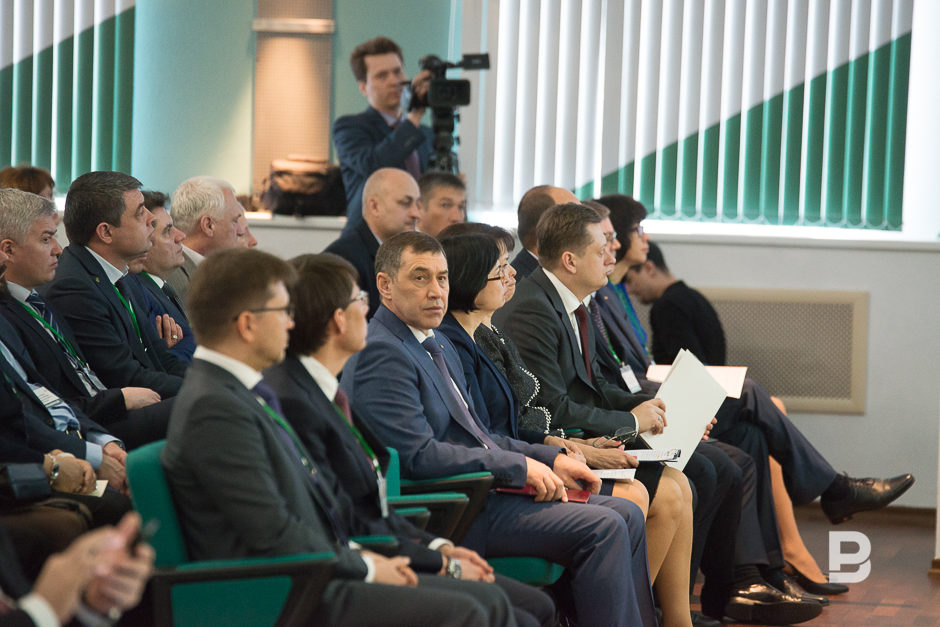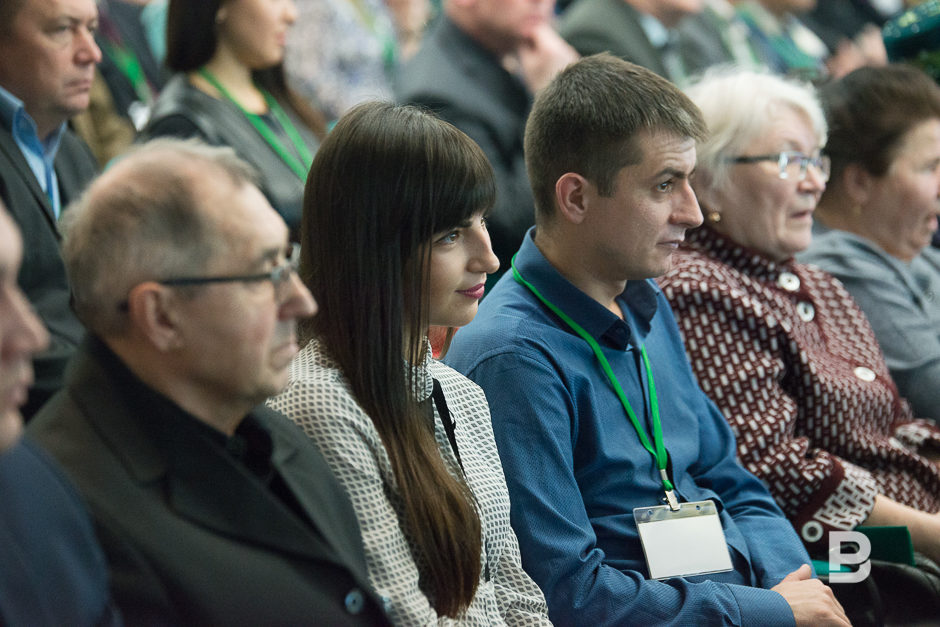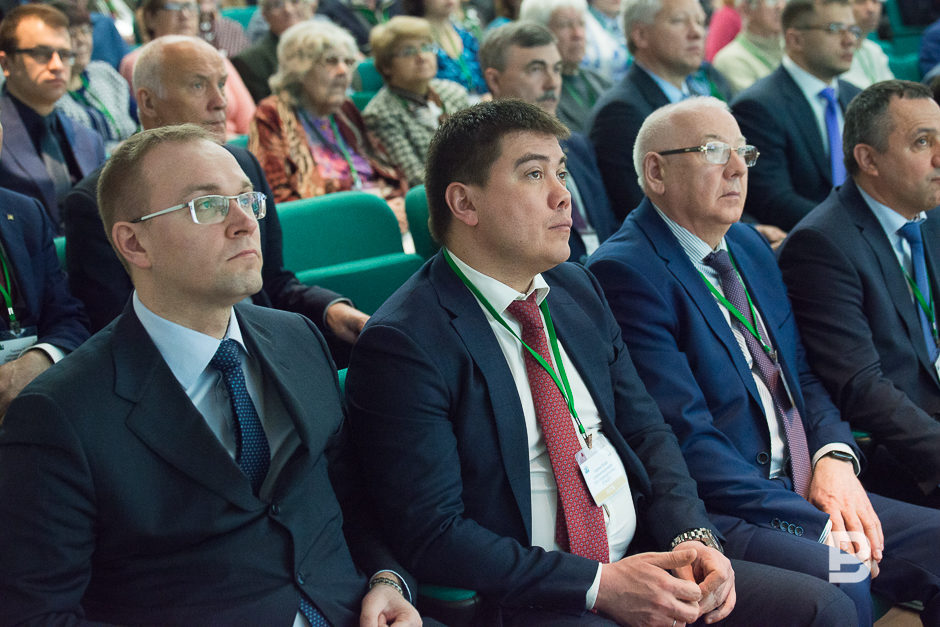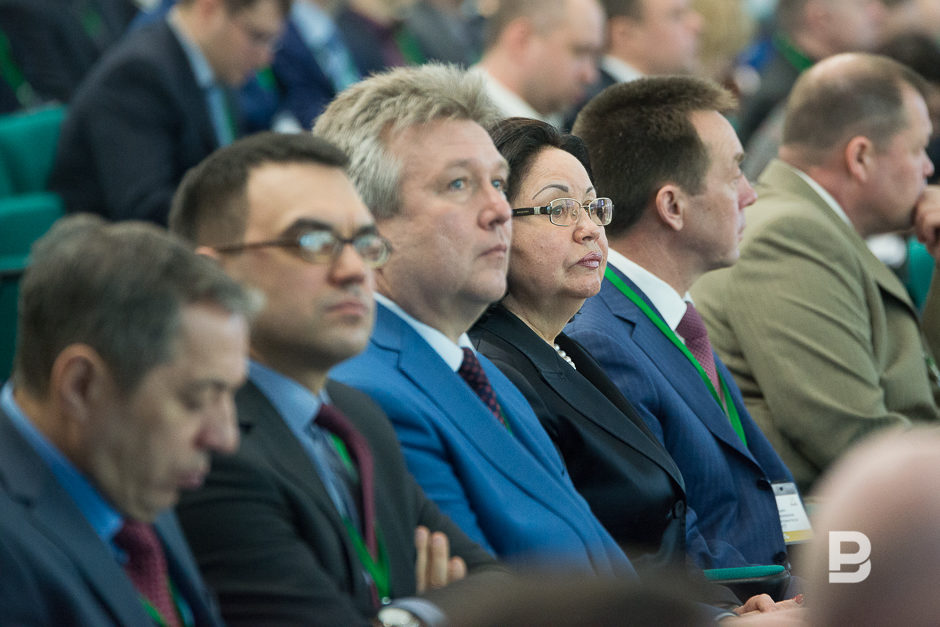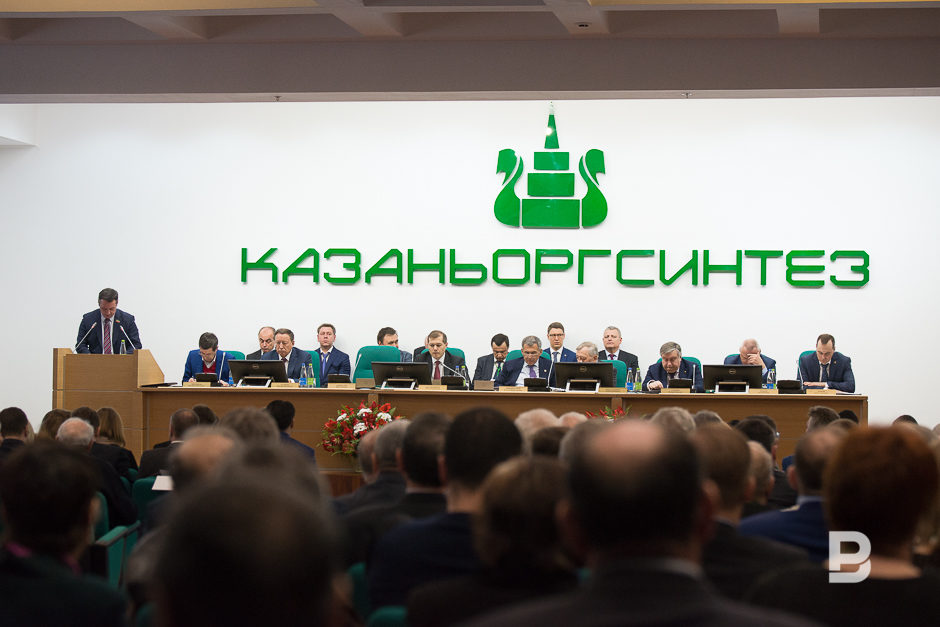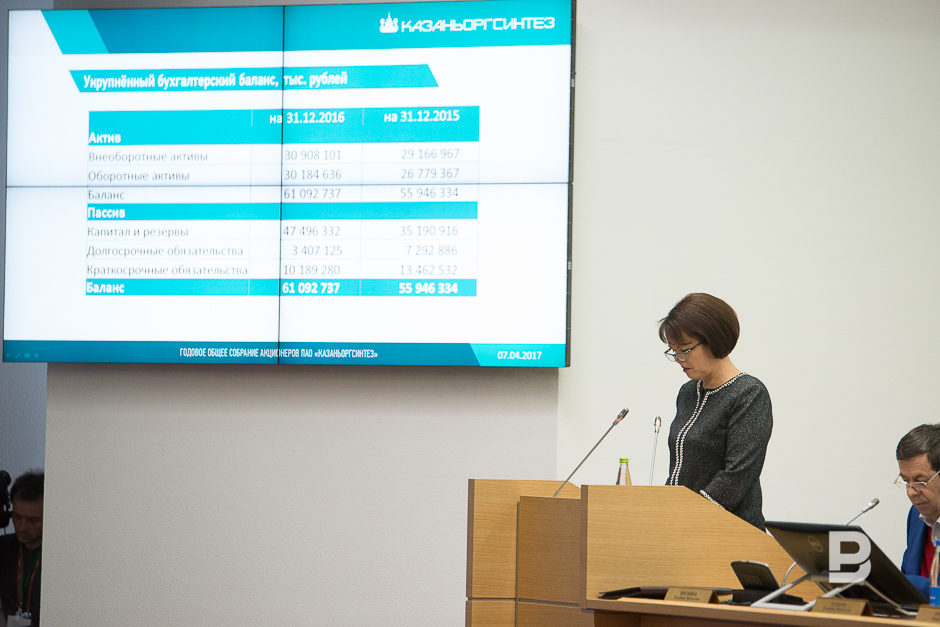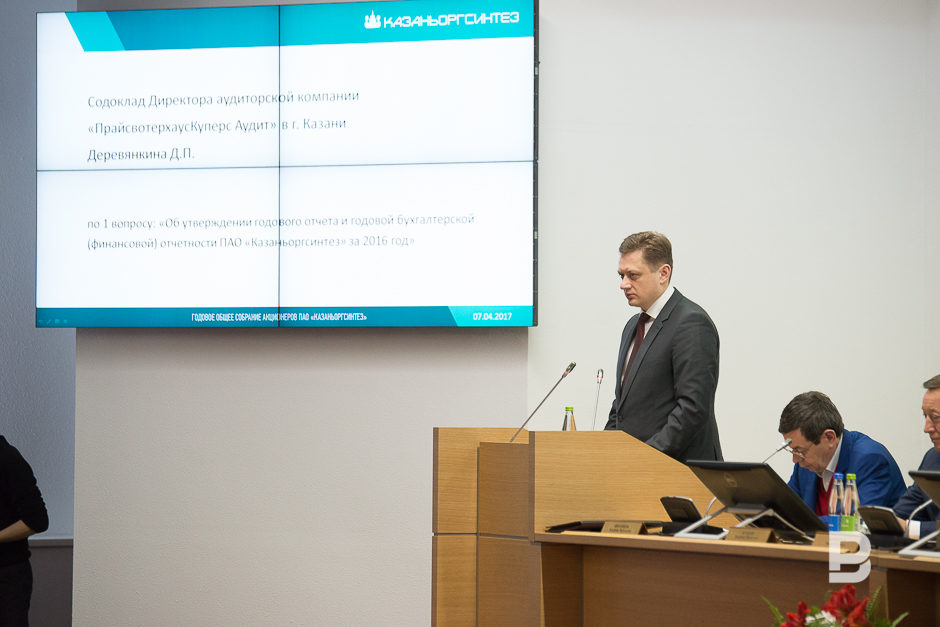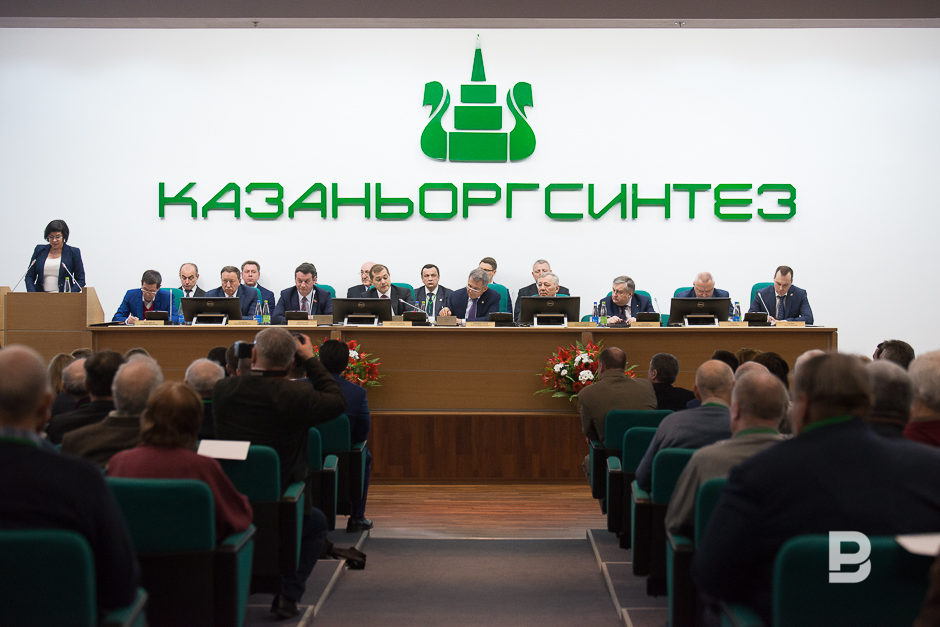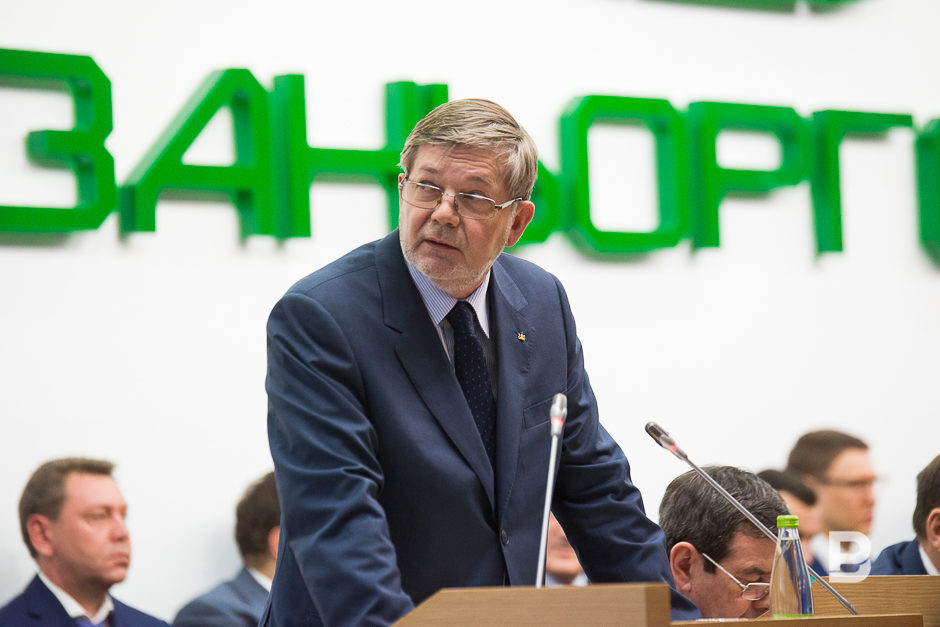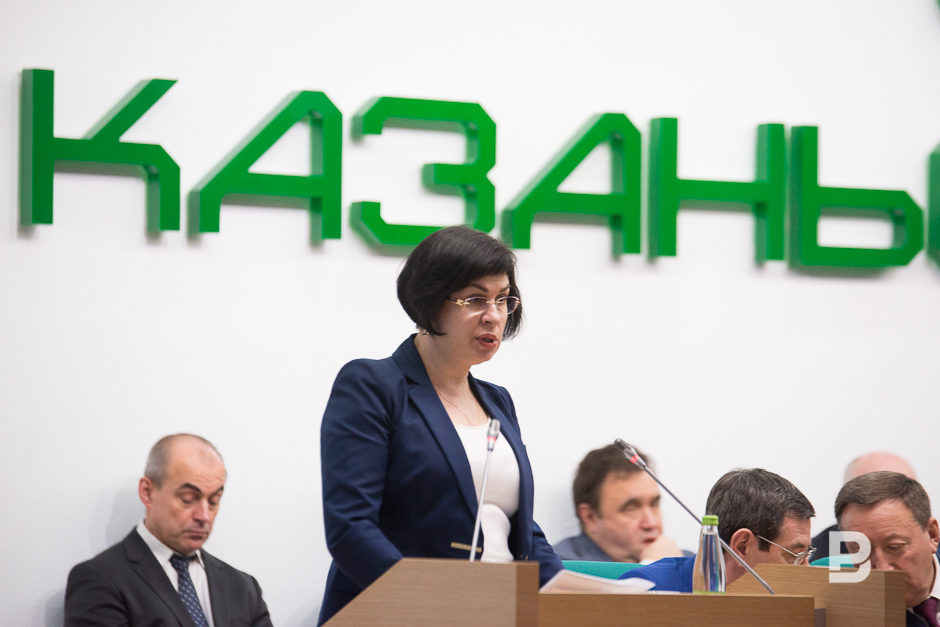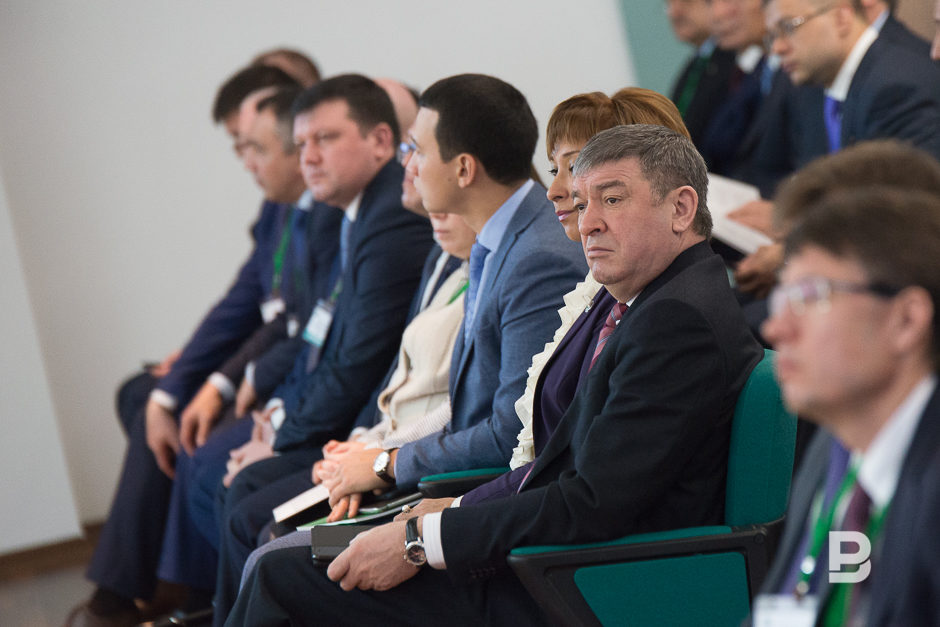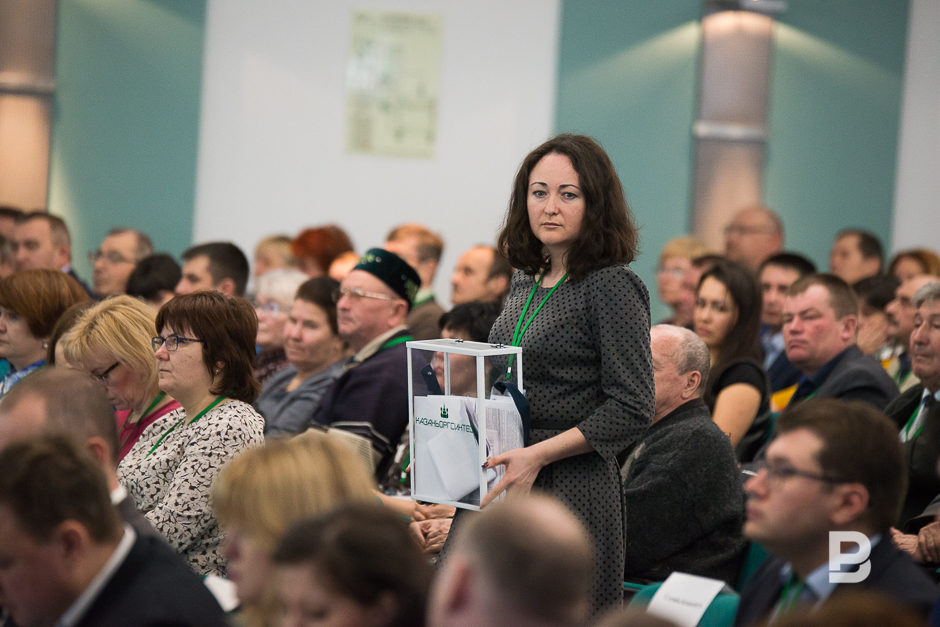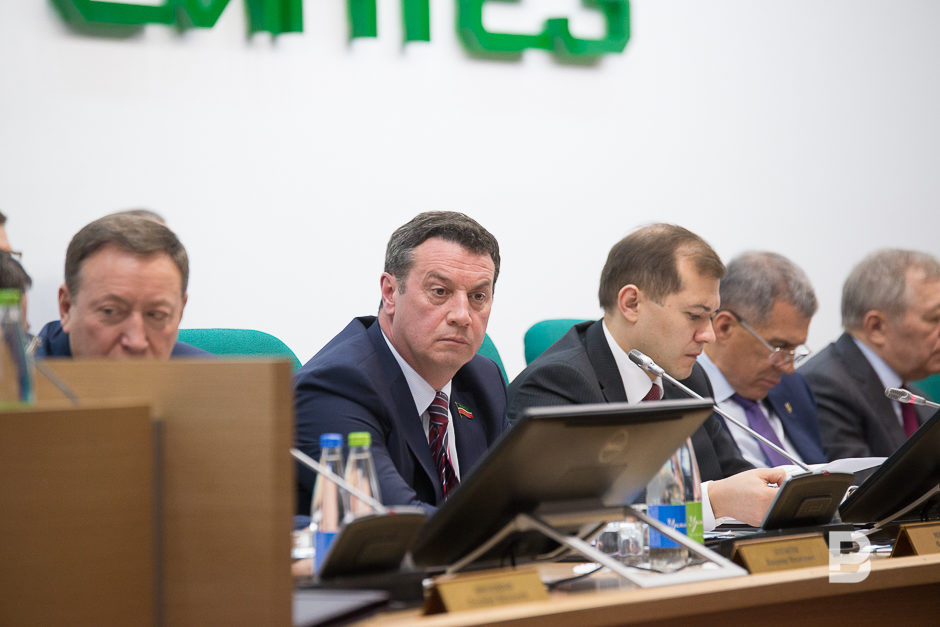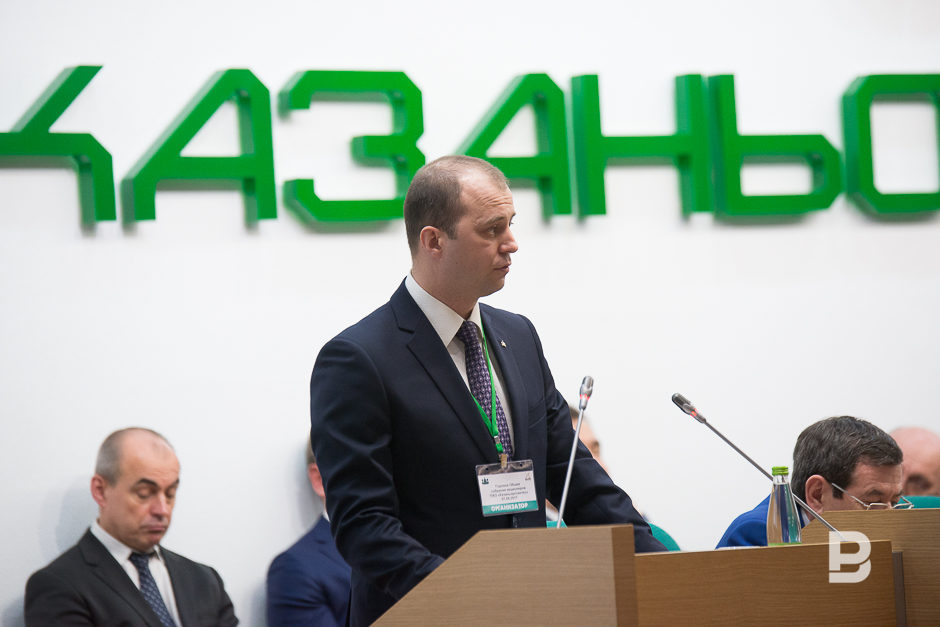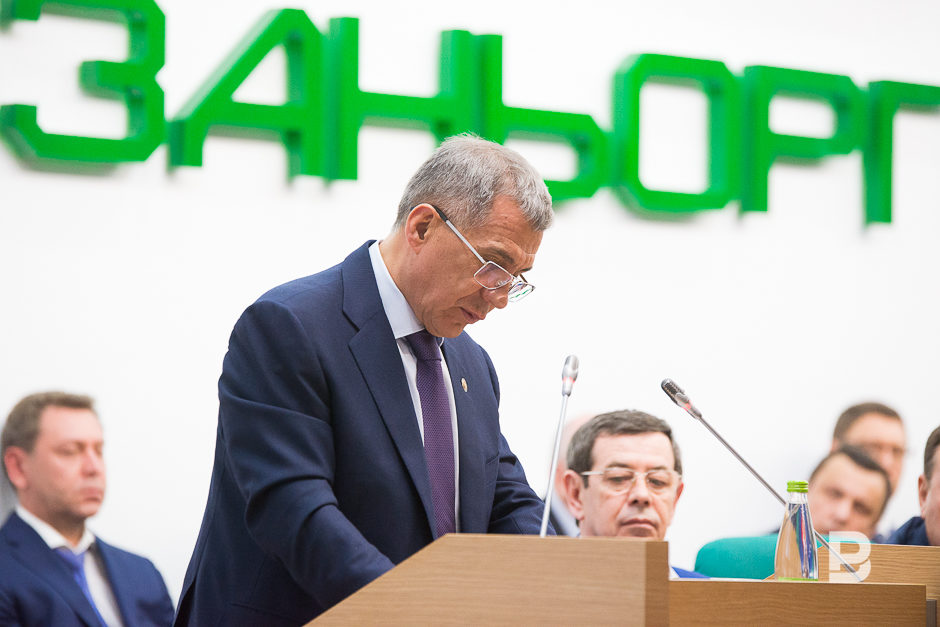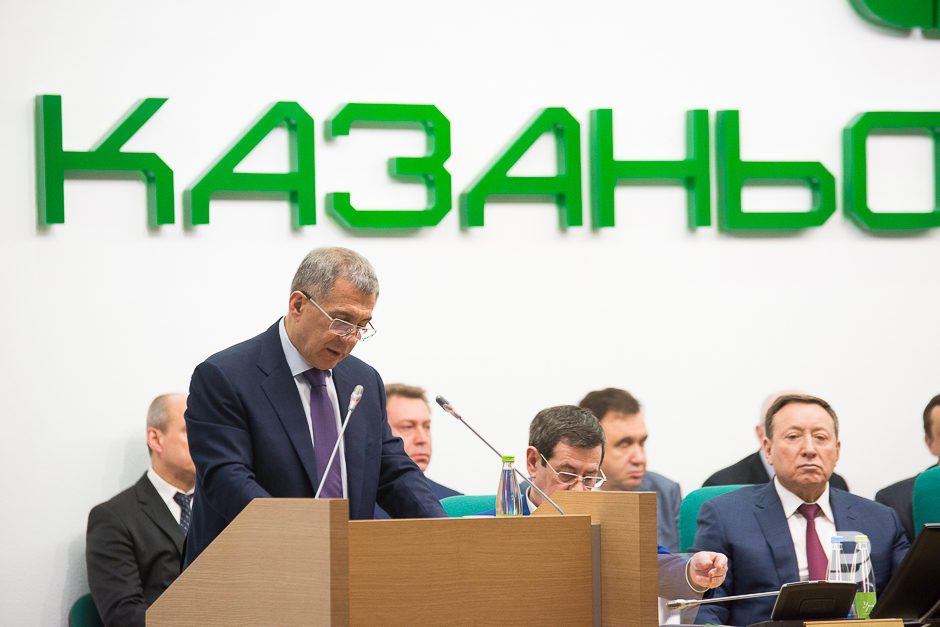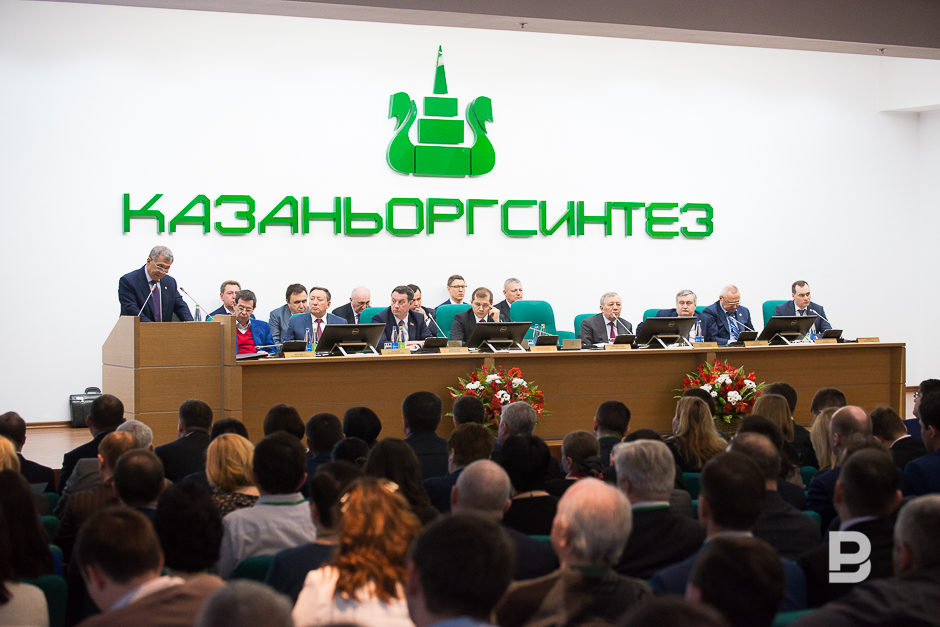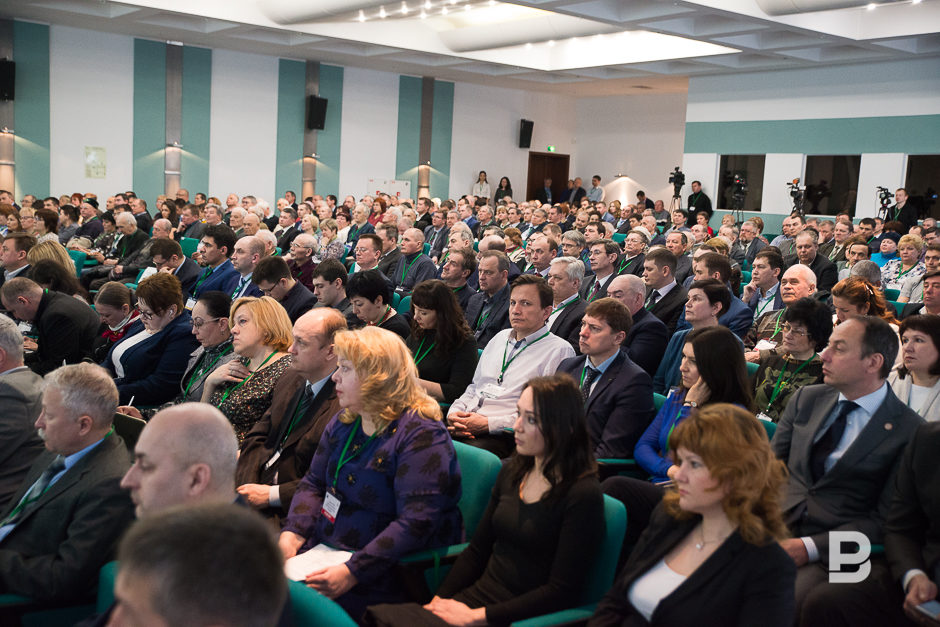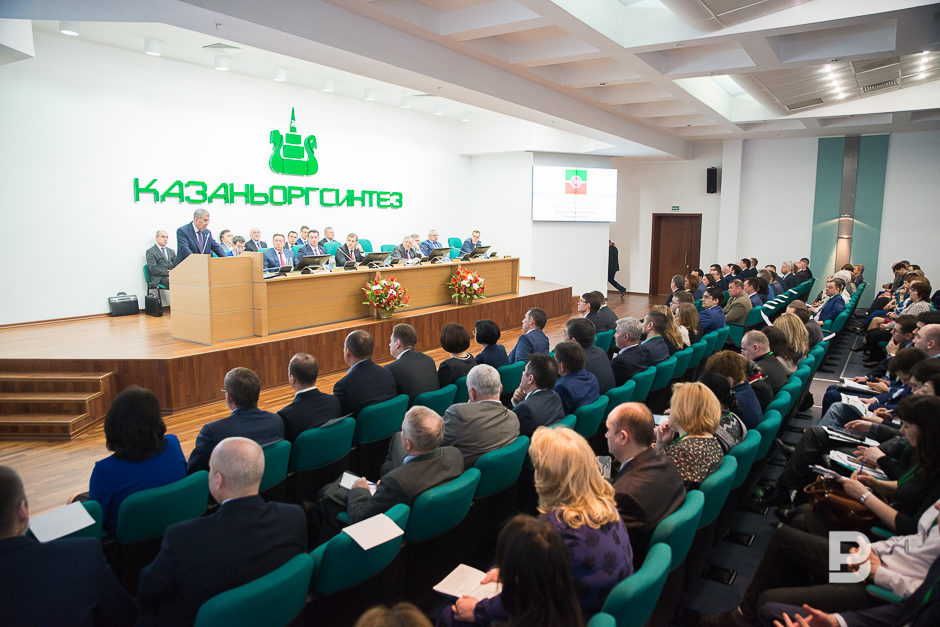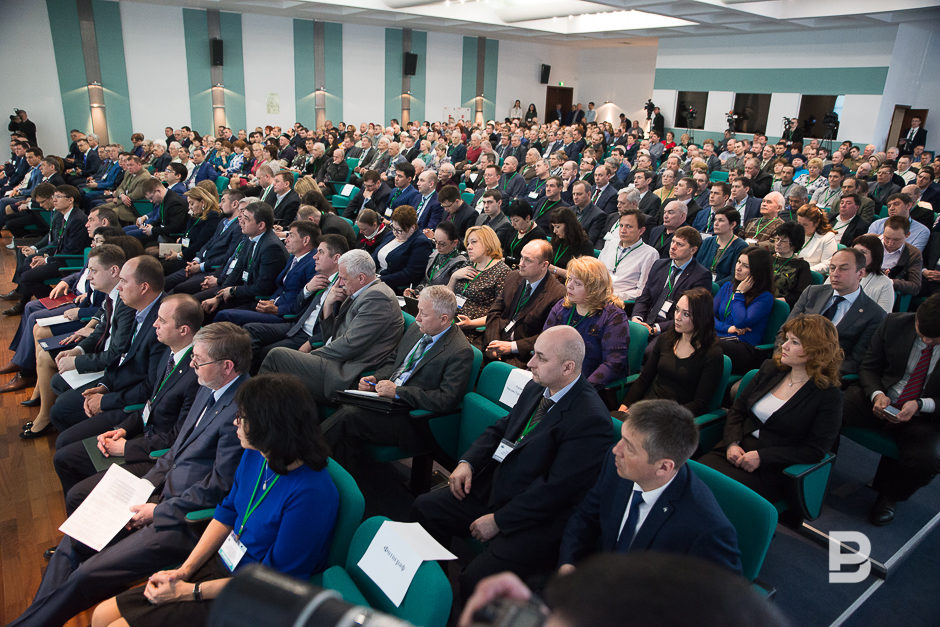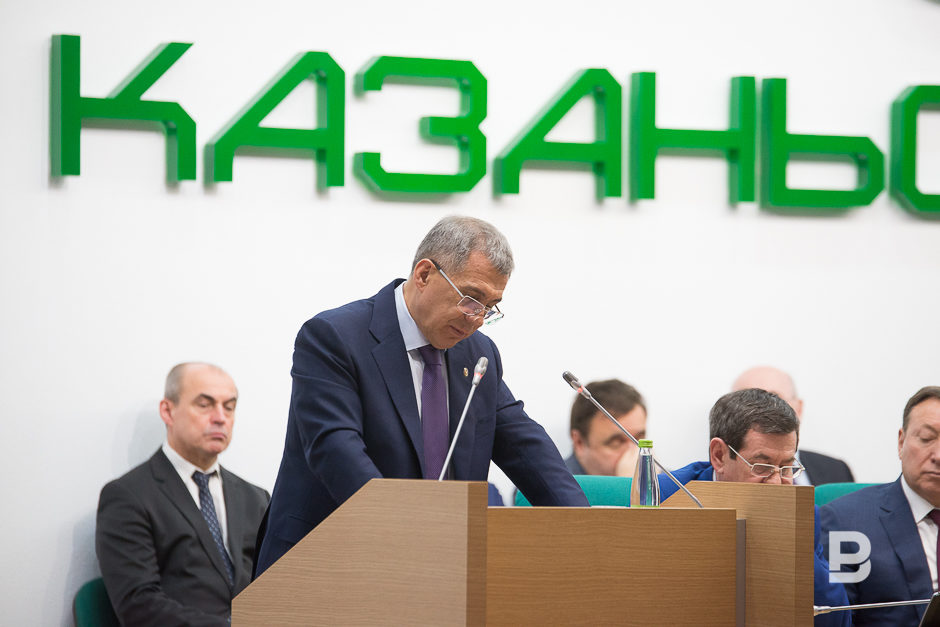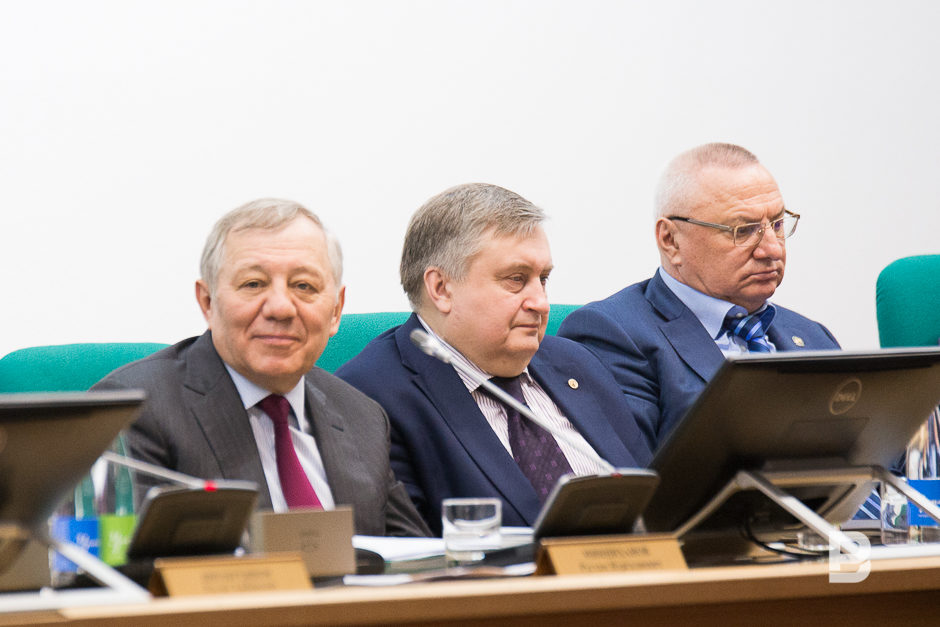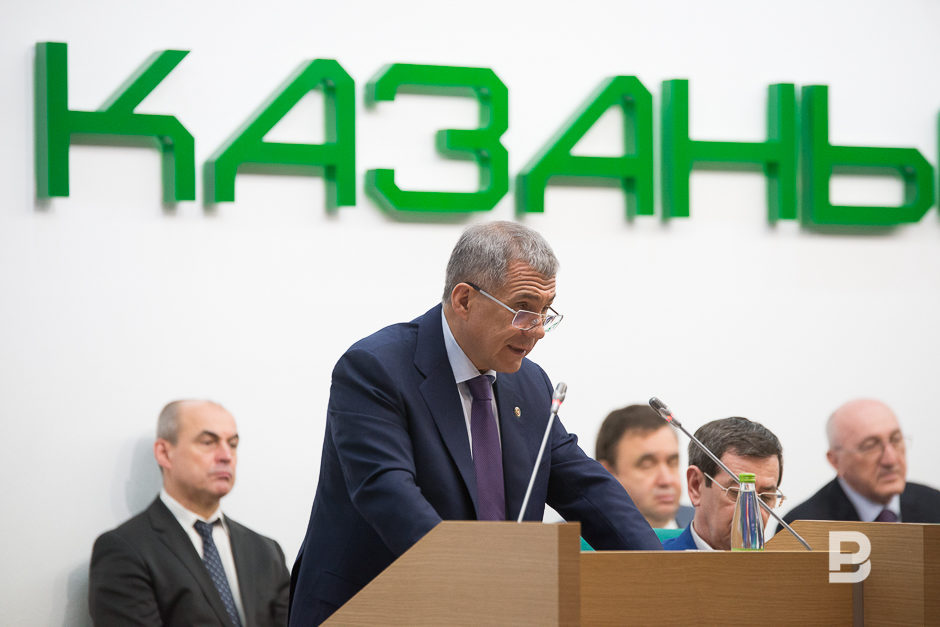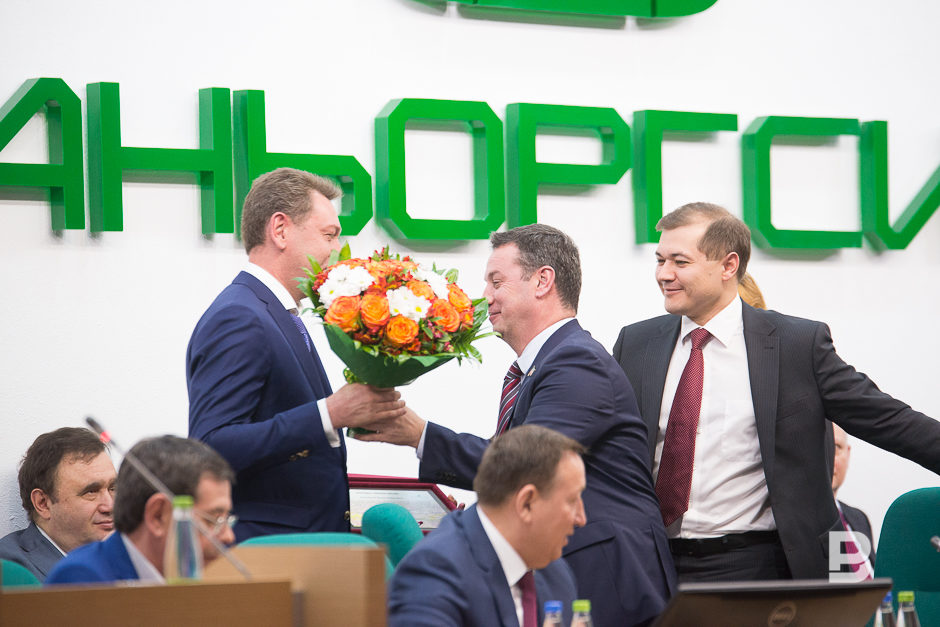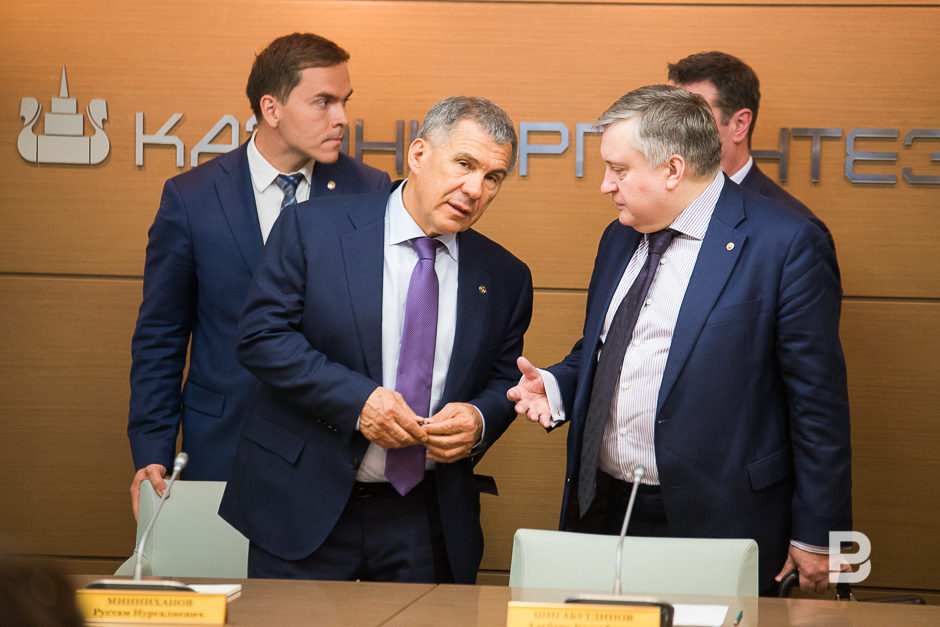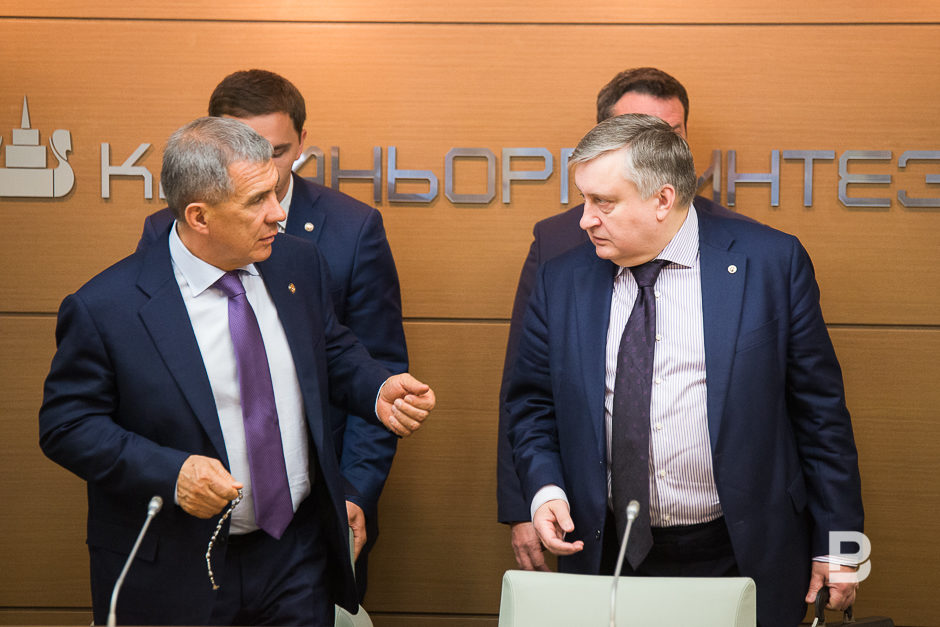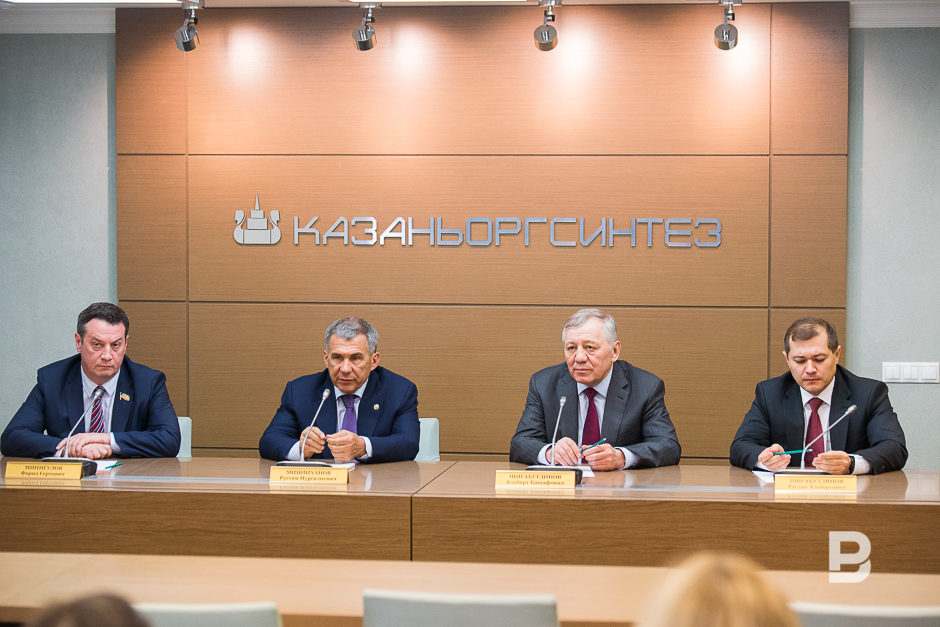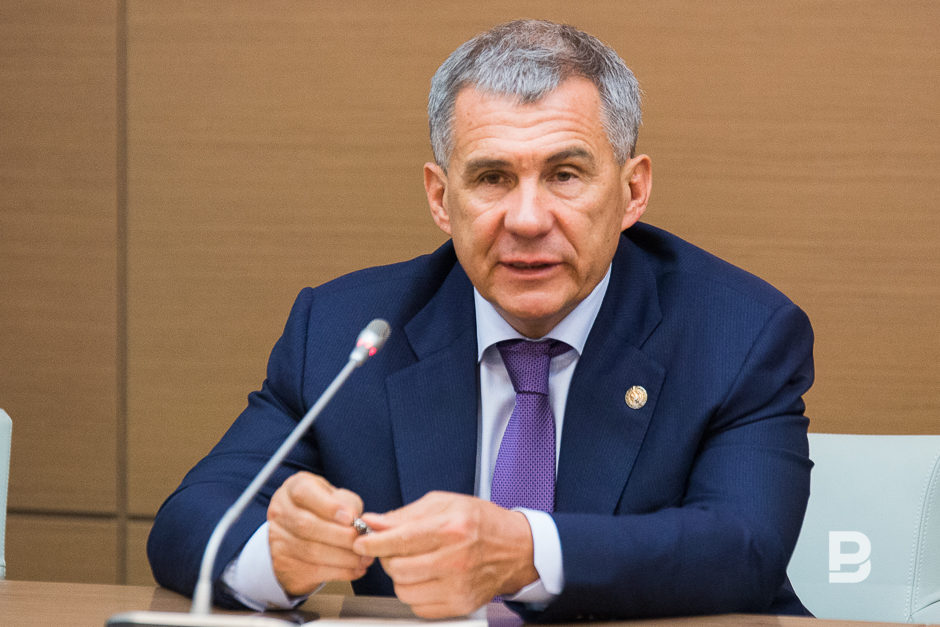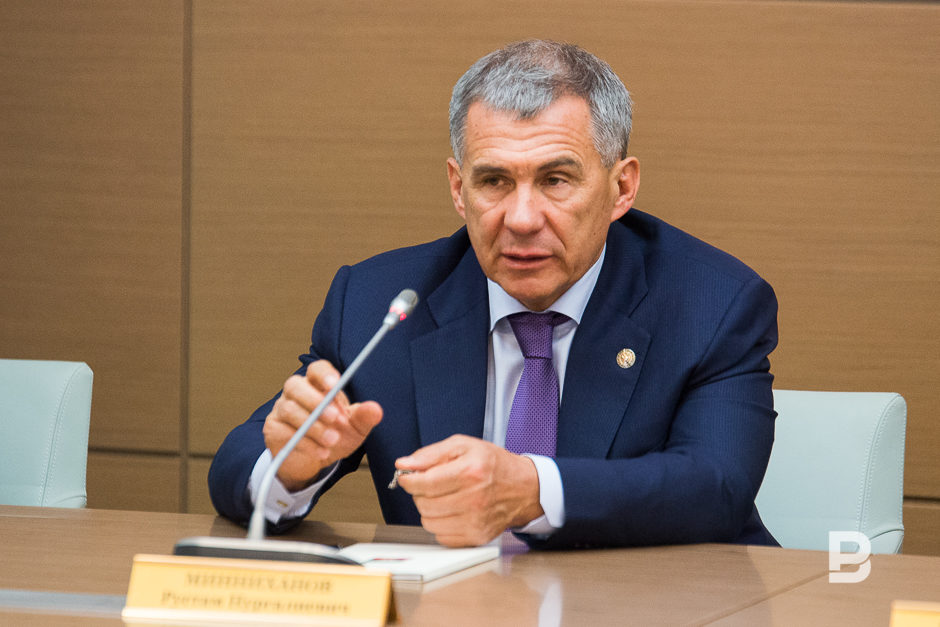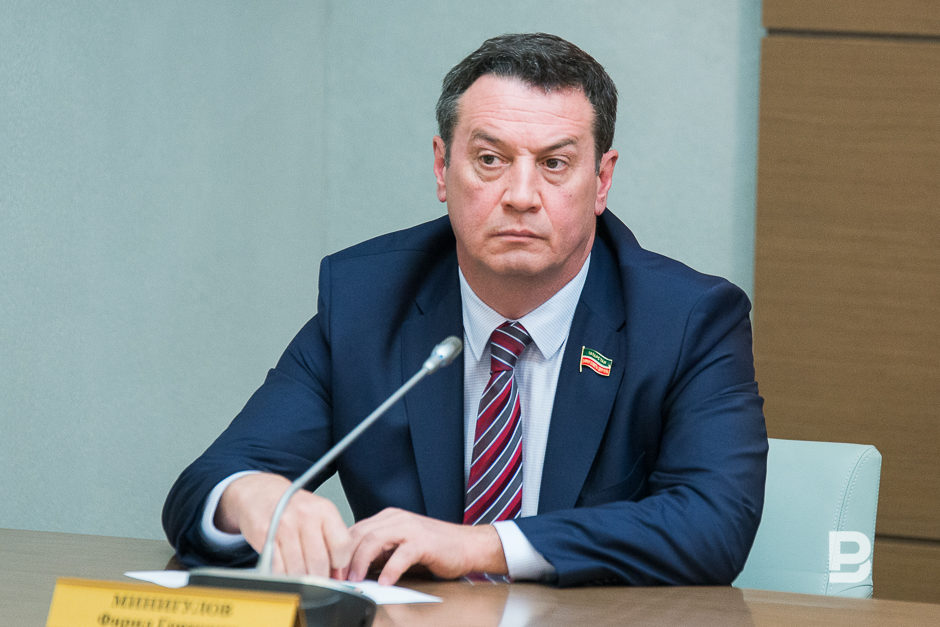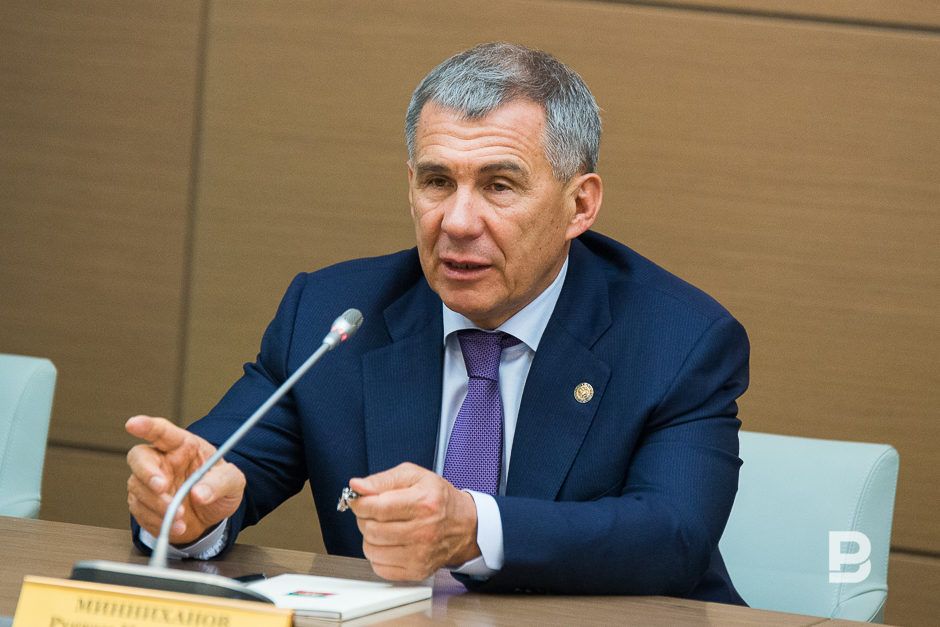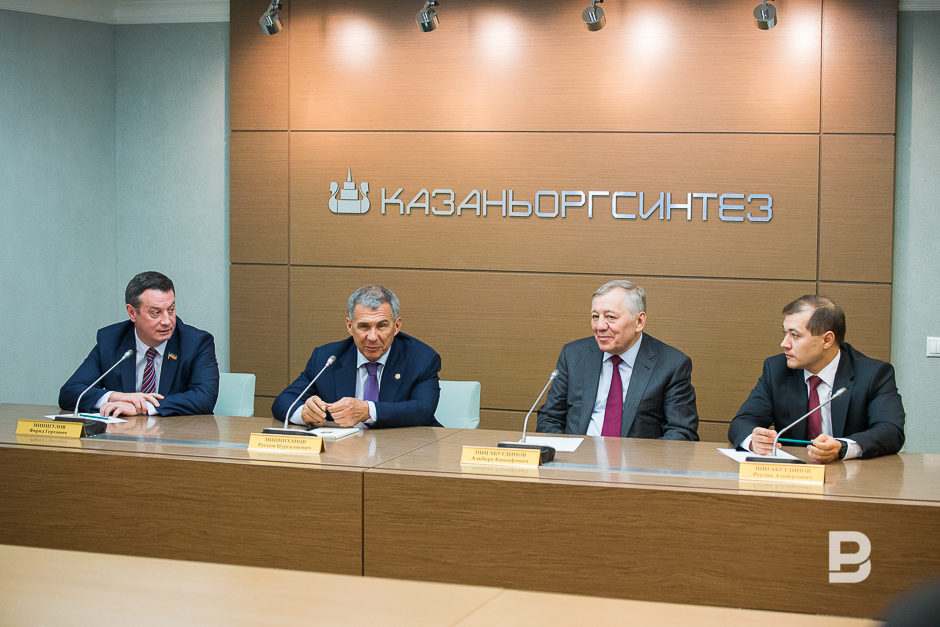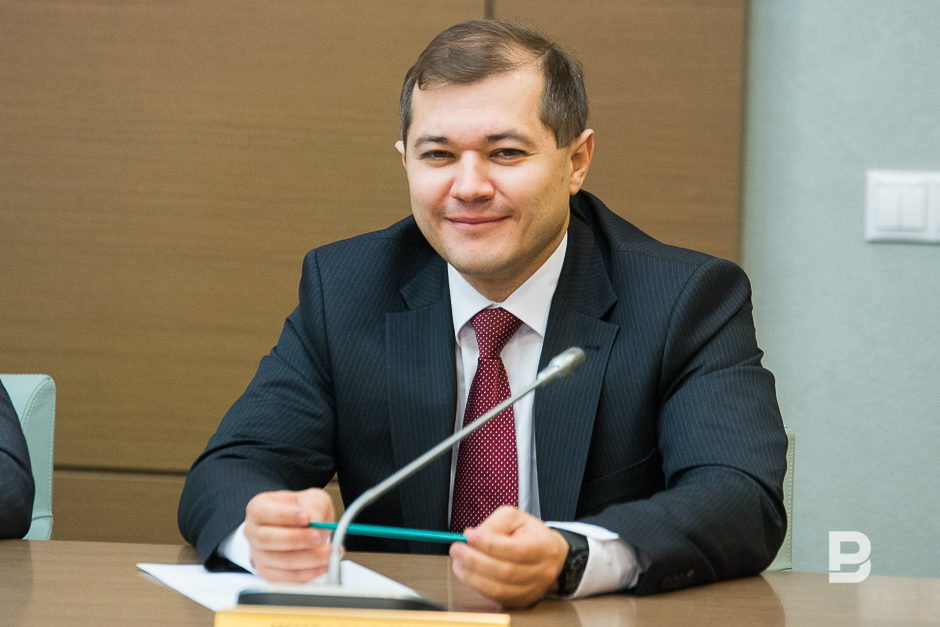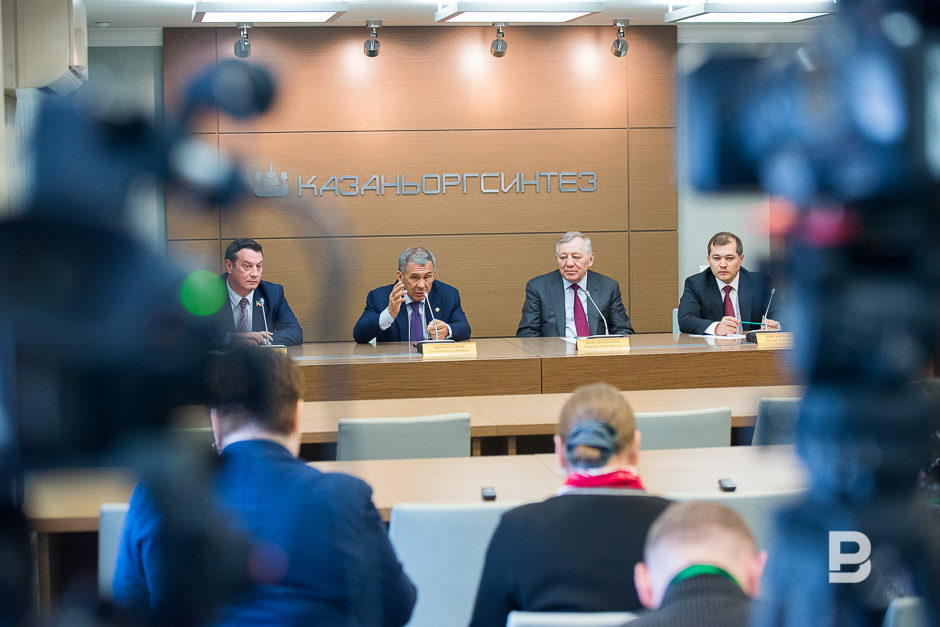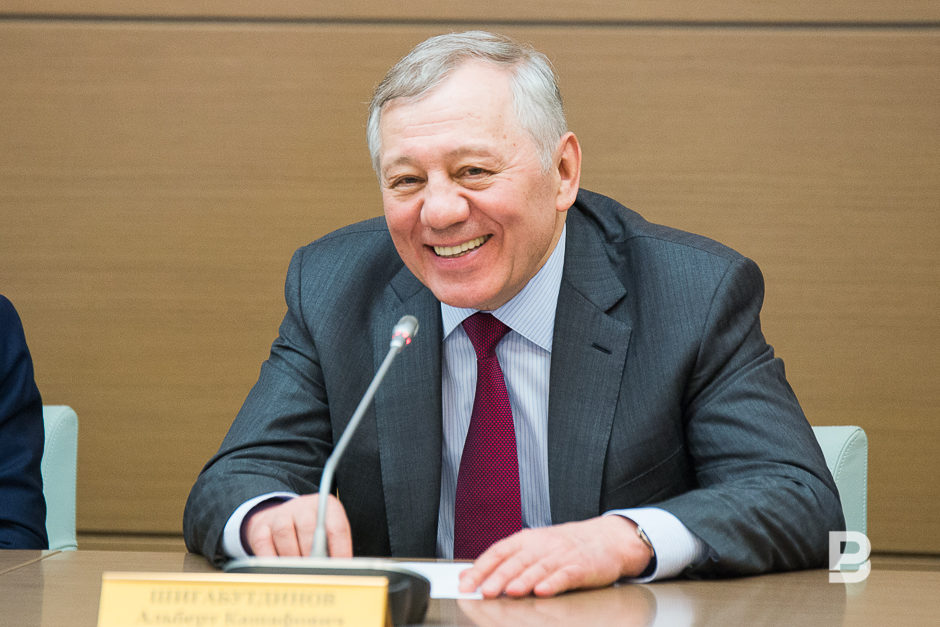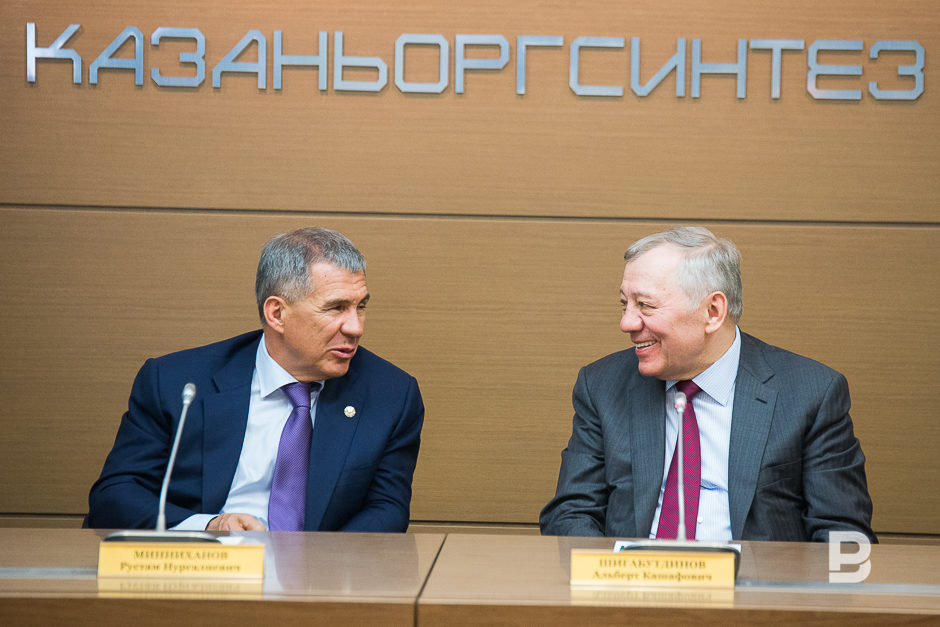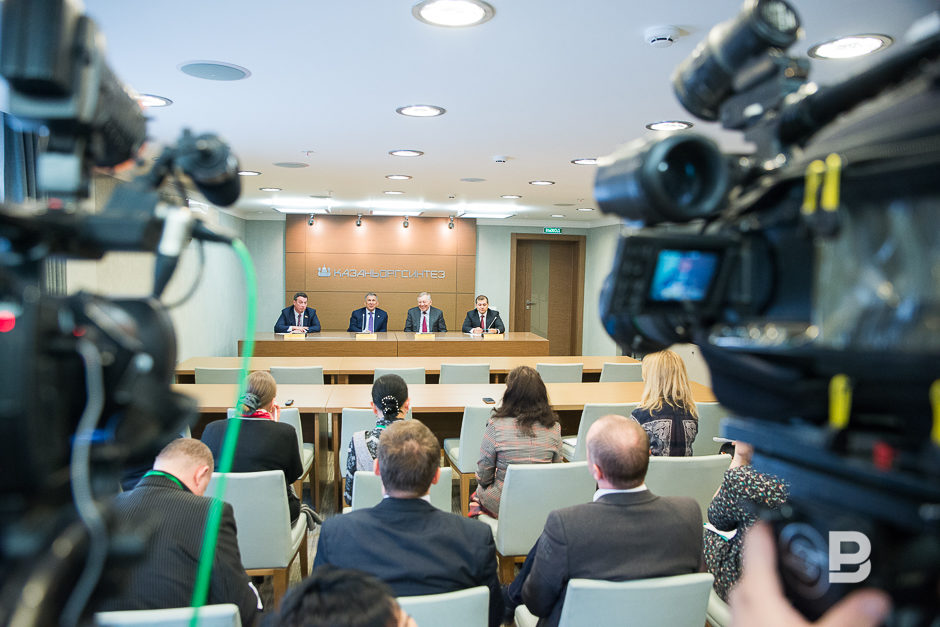 By Evgenia Gazizova. Photo: Maksim Platonov
Events