''Kazan to become Russia's aquatic sports capital''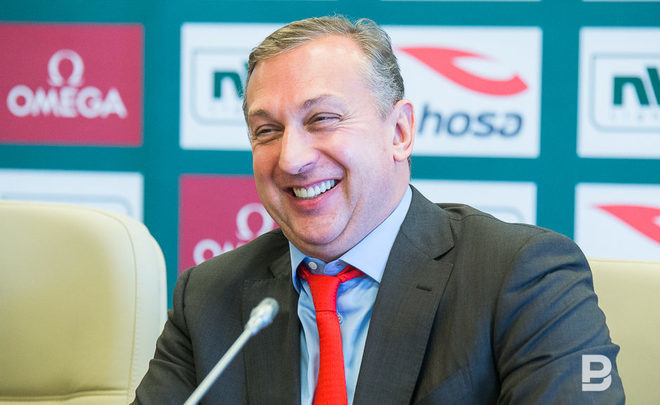 2017 FINA/NVC Diving World Series kicked off in Kazan on 31 March. The capital of Tatarstan already hosted such events. Kazan is a hot favourite while choosing the organiser of a competition. Realnoe Vremya goes into details.
''The relations are friendly''
A close cooperation of Kazan and International Swimming Federation (FINA) has been lasting for a long time. The capital of Tatarstan became a permanent organiser of different international aquatic competitions during this time. On the first day of 2017 FINA/NVC Diving World Series in Kazan FINA, President Julio Maglione noted the importance of this cooperation and said he was happy to be again in Kazan. ''In 2015, we staged one of the best FINA World Championships ever. The competition was a success due to wonderful competition venues and organisers' huge efforts. It earned only positive feedback from spectators.'' According to Maglione, he is happy to have an opportunity to visit one of the best FINA competitions.
FINA Executive Director Cornel Marculescu also supported this point of view. According to him, their relations with Russian Swimming and Aquatic Sports Federations are friendly. Kazan and Russia hosted an incredible event – the world championships in 2015. But they held their events not only in Kazan but also in other Russian cities. They will continue cooperating with Russia in the same way.
In conclusion, Cornel Marculescu admitted this (Editor's Note: Aquatic Palace) facility is just amazing, it meets all requirements. He said to be happy to be in Kazan and return to this venue. In addition, he mentioned they could not stage the FINA Water Polo World League Super Final here since the FIFA Confederations Cup would be held in Kazan. But he talked to many athletes, and they would be glad to be back and they were all glad, Cornel Marculescu concluded.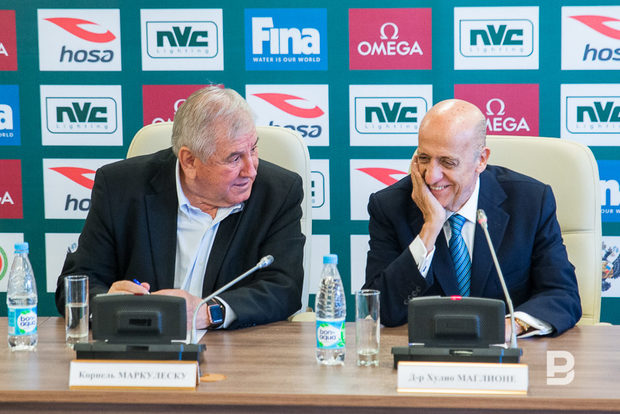 ''Kazan to become Russia's aquatic sports capital''
Russian Diving Federation and FINA Technical Committee Vice-Chairman Aleksey Vlasenko also praised Kazan. He noted the capital of Tatarstan could become the major city in the system of aquatic sports. ''Thanks everyone for organisation of this event. Special thanks go to Rustam Minnikhanov who loves aquatic sports and supports them. I am proud to know the Tatarstan president and be his friend. Kazan is going to become Russia's aquatic sports capital. When aquatic sports competitions take place, first of all, Kazan comes to mind. Other candidacies are considered if they can't take place here.''
In a talk with Realnoe Vremya's correspondent, famous Russian diver Gleb Galperin noted that he envied athletes a bit during the FINA World Championships in Kazan:
It is good to be able to visit all World Series. International competitions among adults and young athletes took place in Kazan. Kazan is one of the best places in the world in terms of organisation and quality of venues.
Do you envy athletes?
Rather yes, than no. I envied them once – in the FINA World Championships in Kazan. The stands were full, everybody supported athletes. It was awesome. I have never seen it during my career. I also wanted to compete.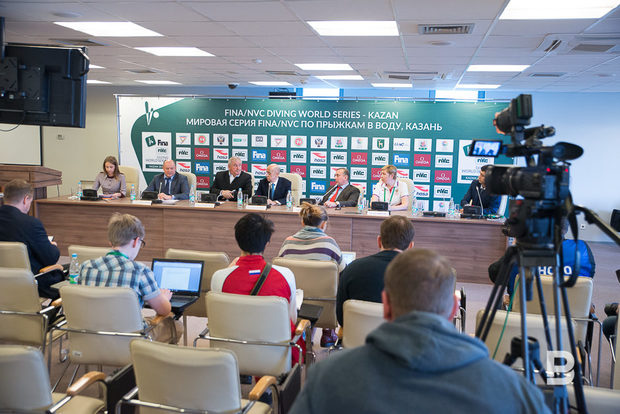 ''We are creating a monster that will fight for 46 medals sets''
Questions about the appearance of new Association of Aquatic Sports of Russia could not help but be asked at the press conference. The newly-baked organisation will take four sports under its wing – swimming, diving, water polo and synchronised swimming. Vlasenko noted the votes fothe appearance of this association and membership in it are unanimous: ''I can say that Russian Water Polo Federation unanimously voted for membership in the association. Diving Federation will make a decision today, on 31 March. I think the result will be the same. Synchronised Swimming Federation will vote in Moscow on 10 April, while Swimming Federation – on 15 April. After all praesidiums vote, we can say we are creating a monster that will fight for 46 medals sets.''
Maglione and Marculescu expressed their opinion about it. Both noted it was a good idea. I like the idea of association as a single strong organisation that we can talk to about our sports, Maglione said. He expressed this idea at the latest meeting in Lausanne.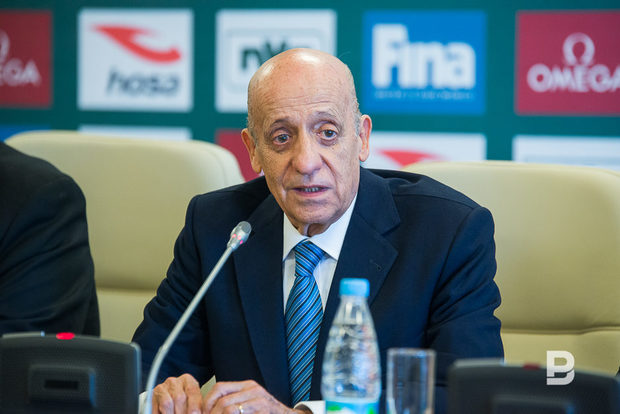 Ukrainian Bondar to substitute Shleikher
Switching from general topics to questions about the series, Russia's national diving team head coach Svetlana Mikheyeva noted a decent performance was the key goal for the Russians in that competition: ''In this competition, we don't have a task to show very high results. The athletes will improve their dives by the world championships. We hope to win 3 or 4 medals. It is good that the competitions of such a level are held in Russia, it is very important for the divers''.
The coach also said athlete from Kazan Nikita Shleikher would not participate in this series: ''Nikita Shleikher is not participating in this competition due to health problems. We hope he will have recovered by the Russian championship and he will be fine.''
At the same time, Galperin told naturalised athlete Aleksandr Bondar who substituted Nikita is quite strong: ''He is a strong athlete. It was seen in his performances for the national team of Ukraine before obtaining the Russian citizenship. It is big reinforcement for our team judging by the performance in the World Series. This couple is quite serious, it can be a candidate for top places in the future. What do I think of naturalisation? It is a personal matter of every person. Aleksandr married a Russian girl, so it is fine.''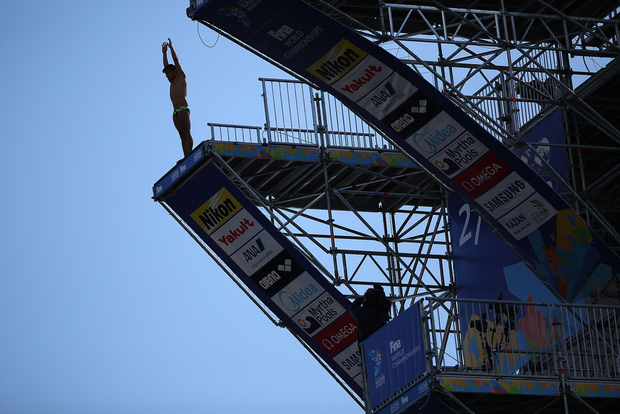 High diving might appear at Olympic Games
Many questions about quotas for water sports at the Olympic Games have arisen in recent time. Marculescu noted FINA was actively negotiating with the International Olympic Committee on this issue. According to the executive director, they offer to field more swimmers as well as divers. Diving was well covered at the Games in Rio de Janeiro. They also want to level the number of men and women's water polo teams.
Moreover, the FINA executive director noted mixed events in synchronised swimming and high diving might appear in the Olympic programme. As he said, synchronised swimming federation approve the inclusion of mixed events in the Olympic programme, and they supported the idea as well. So they are going to discuss it with IOC, the official decision can be made in September. They are also going to grant high diving an Olympic status after the success of this sport in the world championship in Kazan.
In general, many important problems in sport are solved in Kazan as usual. Tatarstan is closer to become the major sports city of the world year after year, after every new international competition because in Russia everything has already been clear.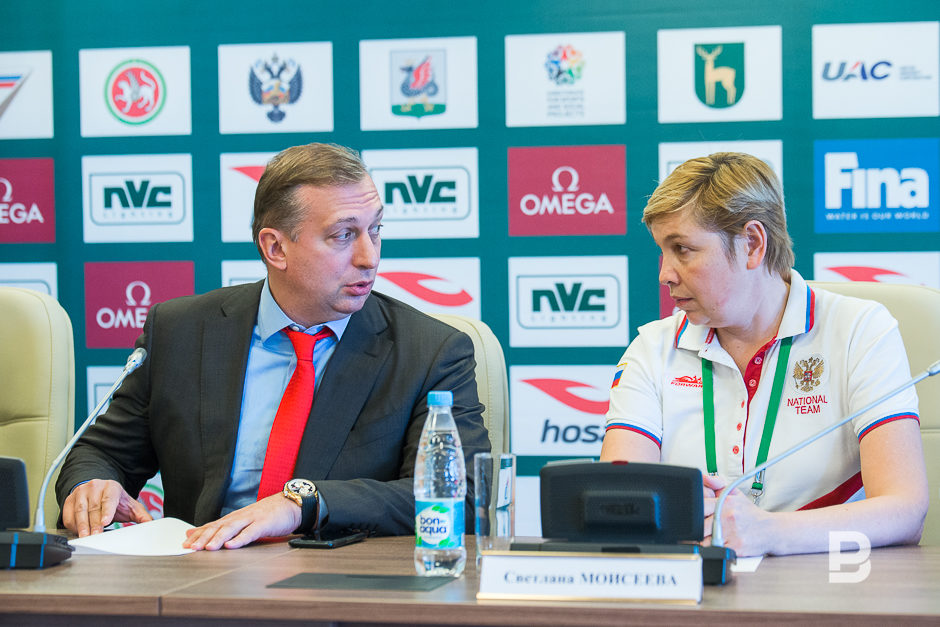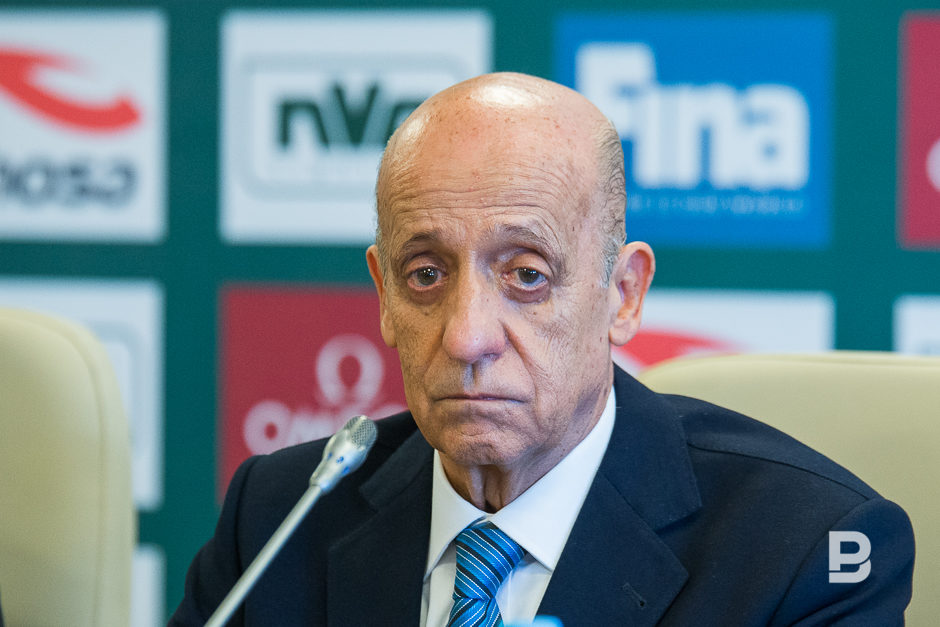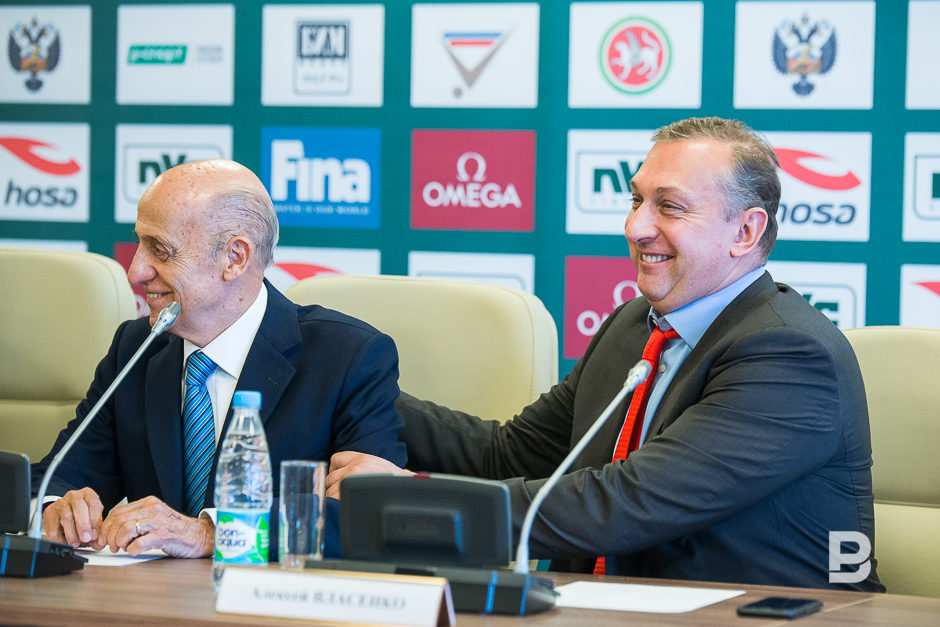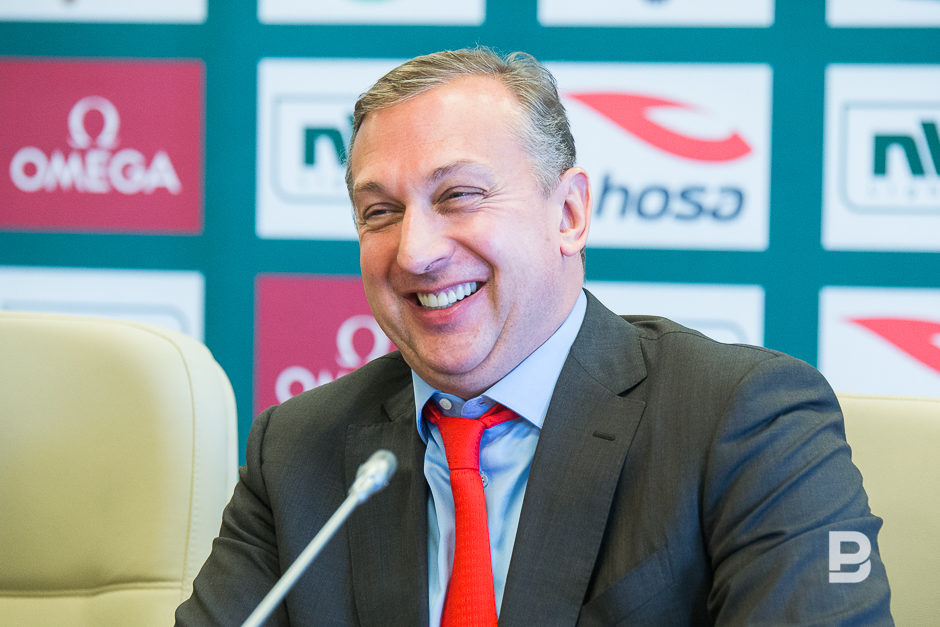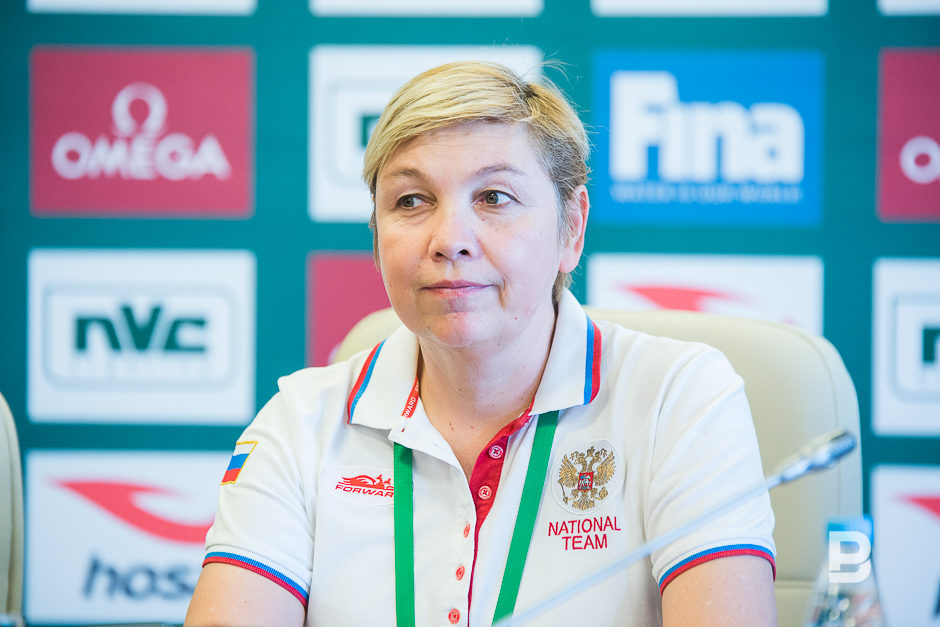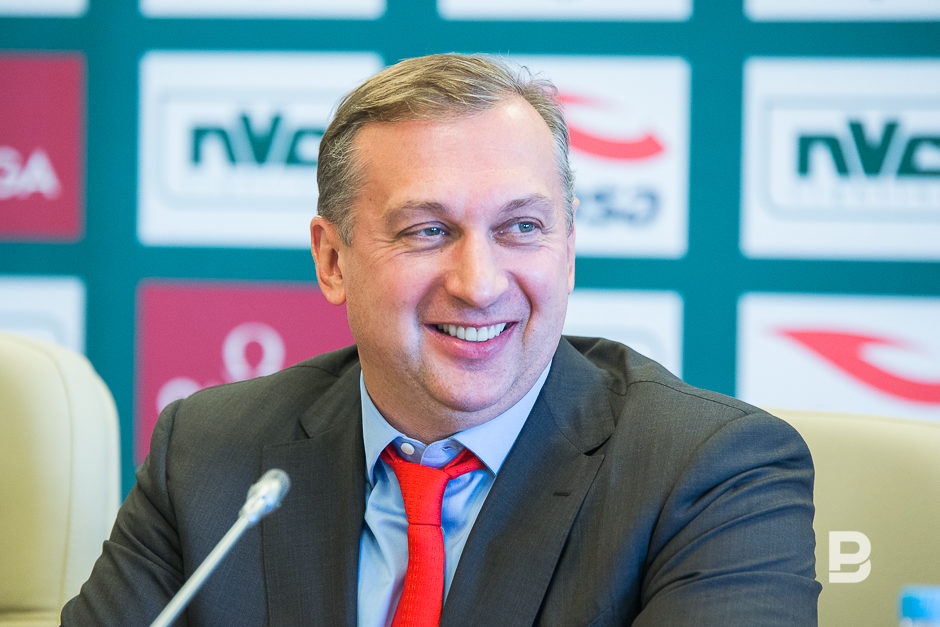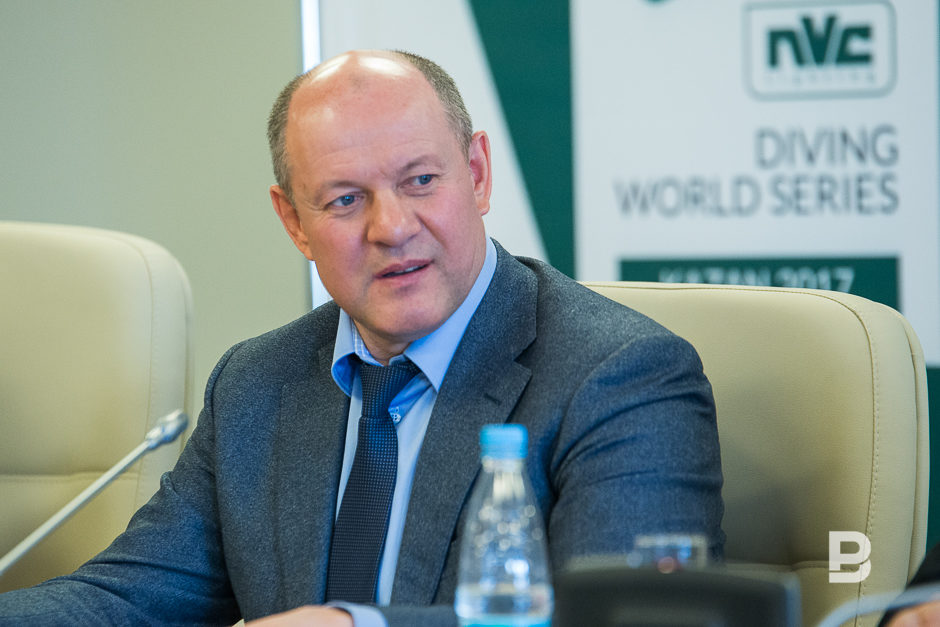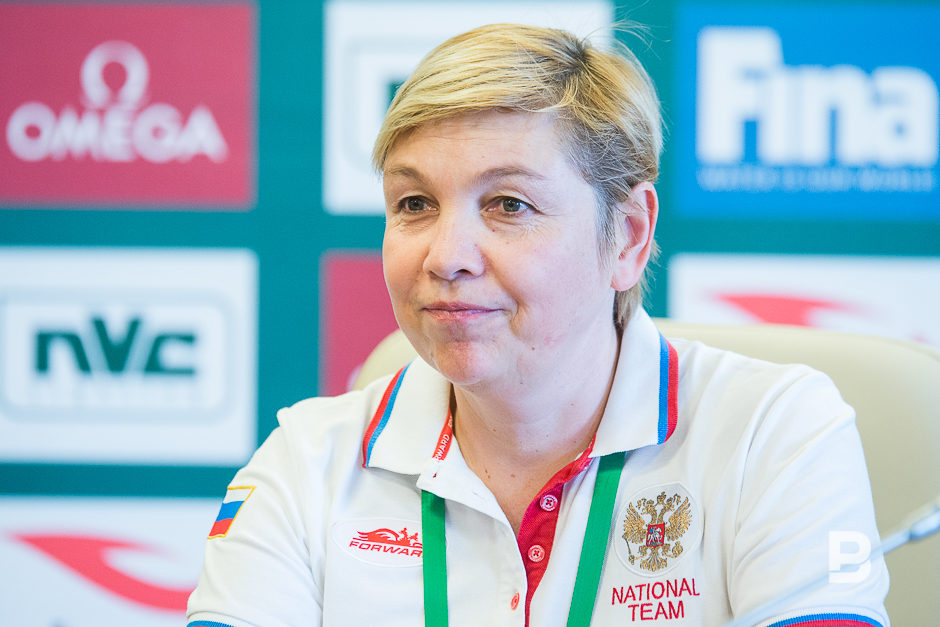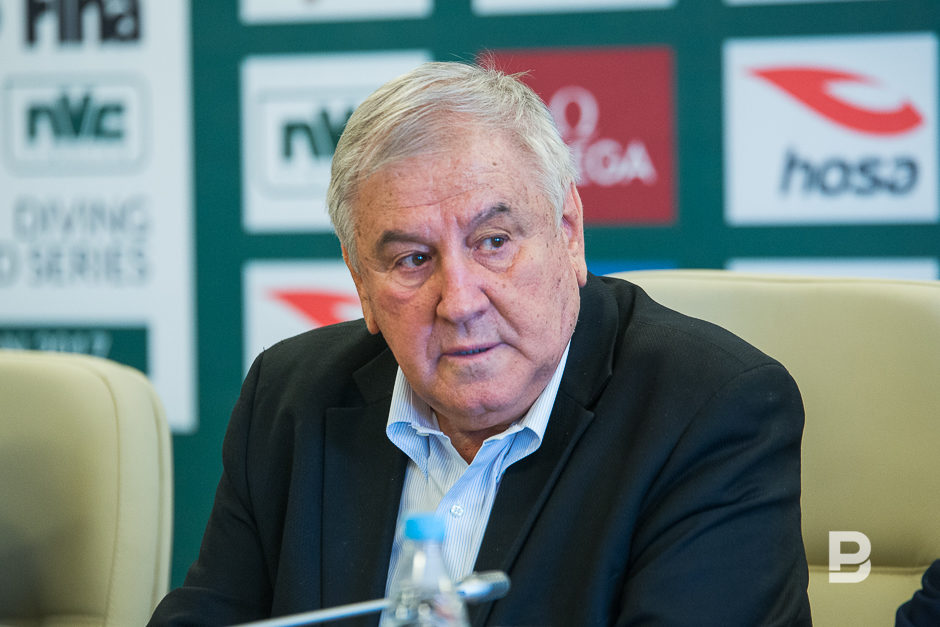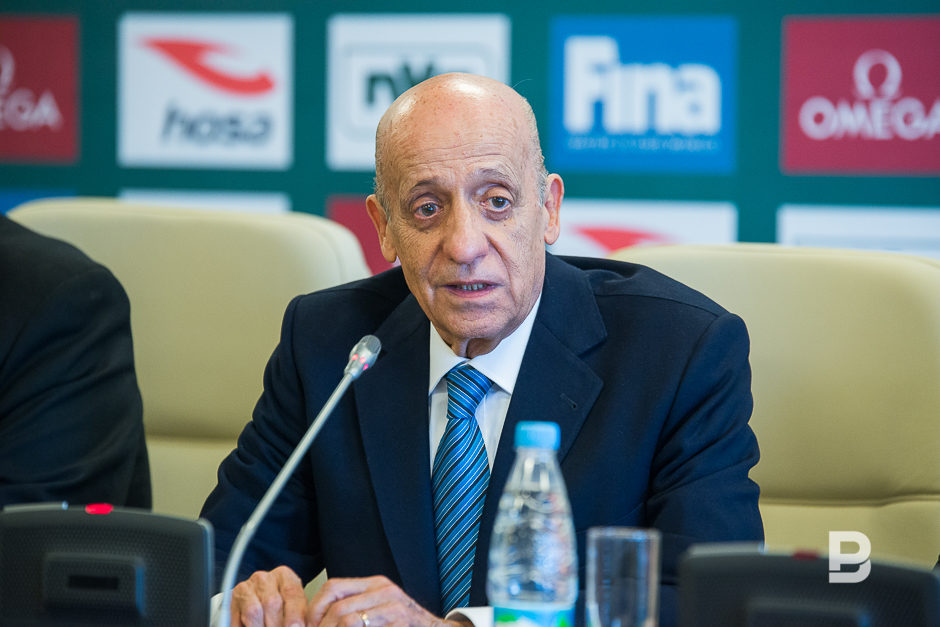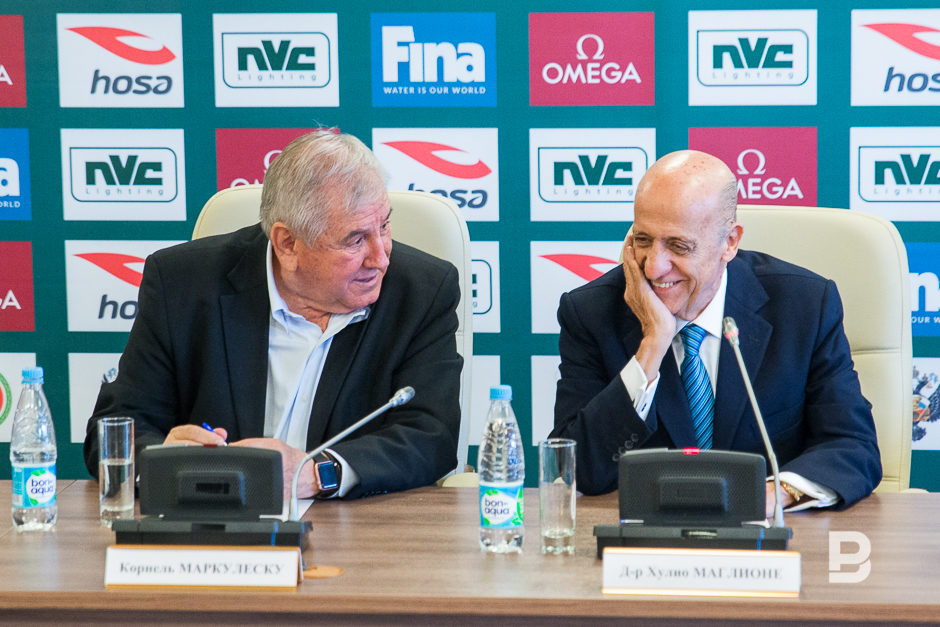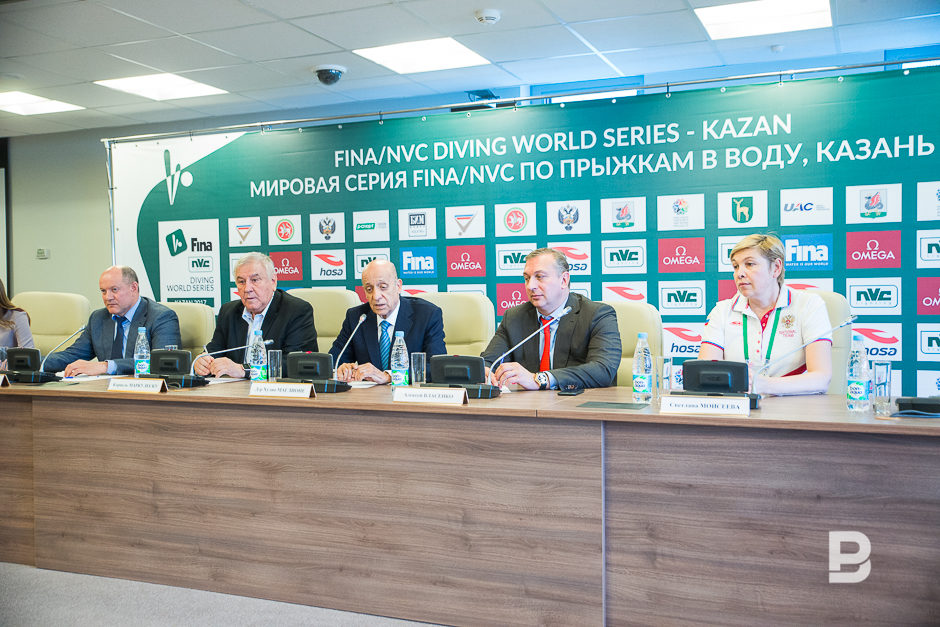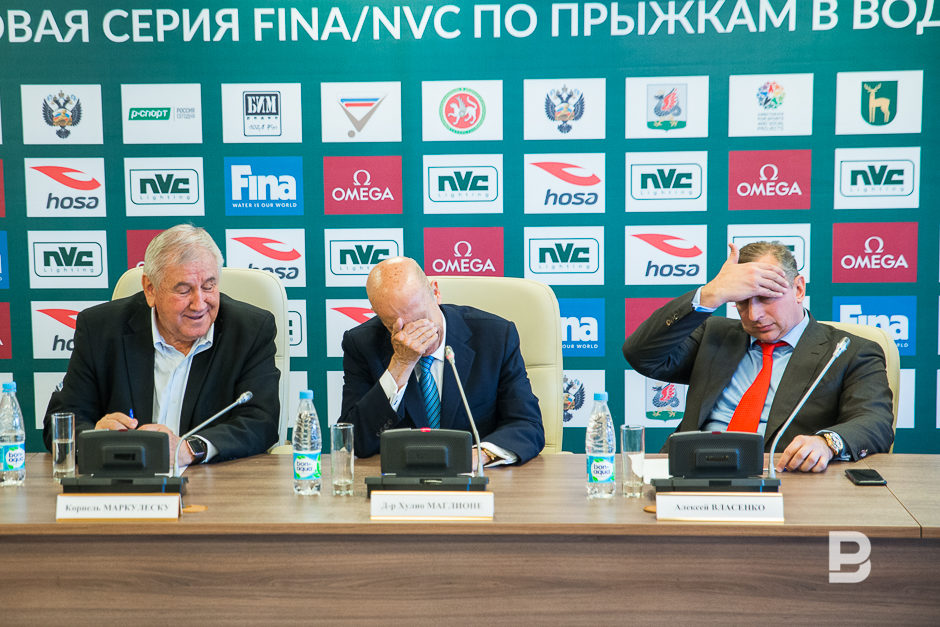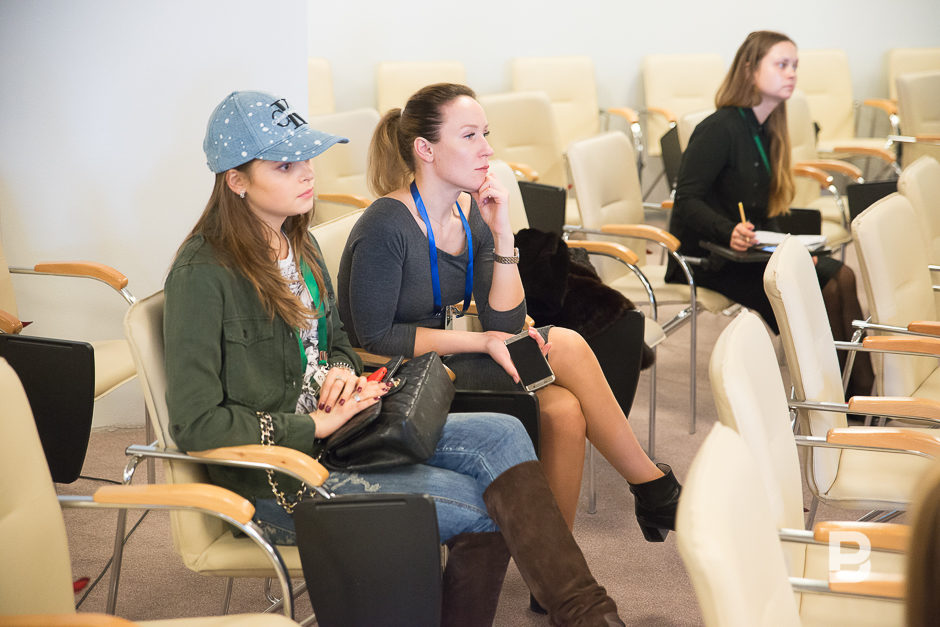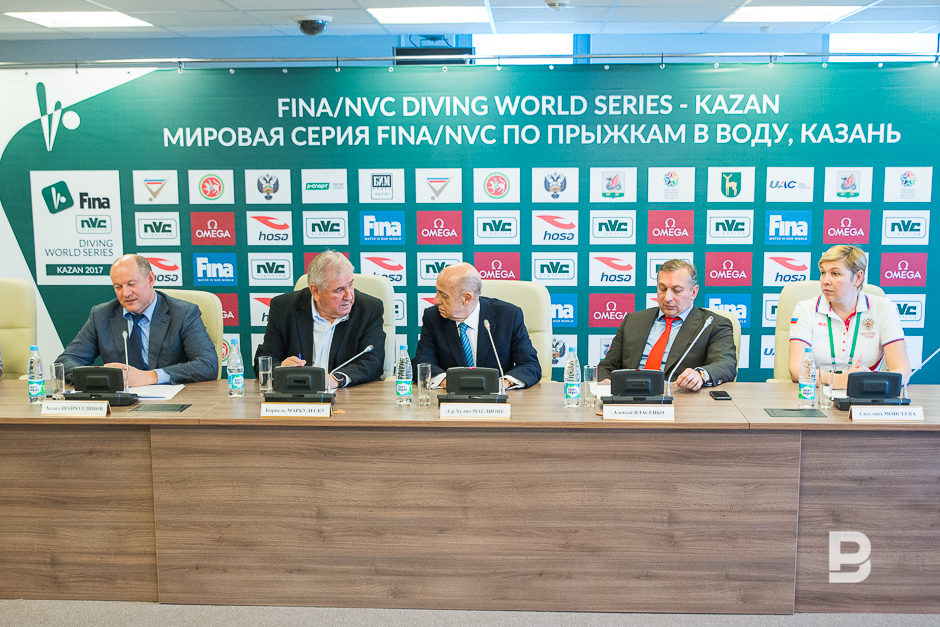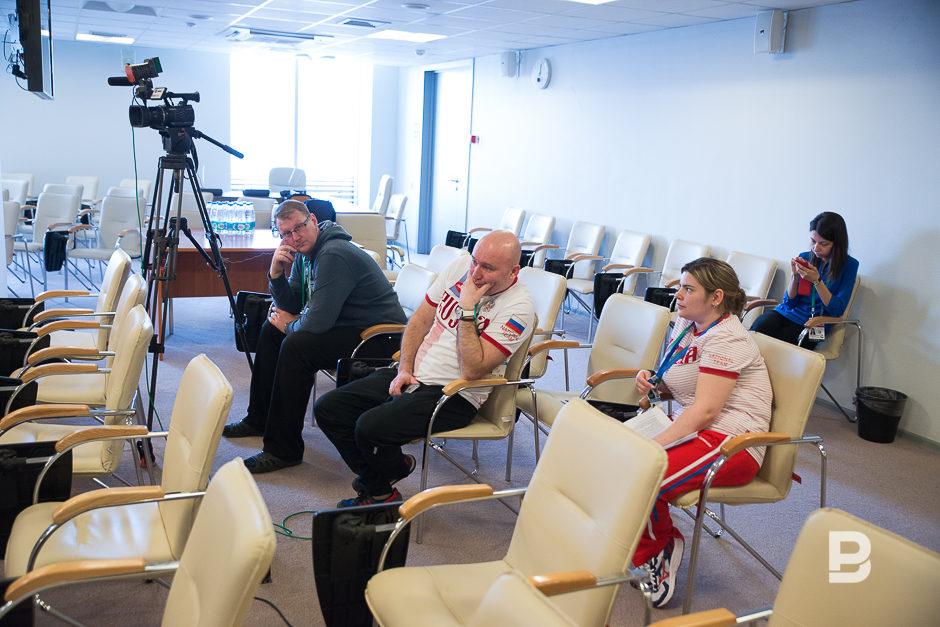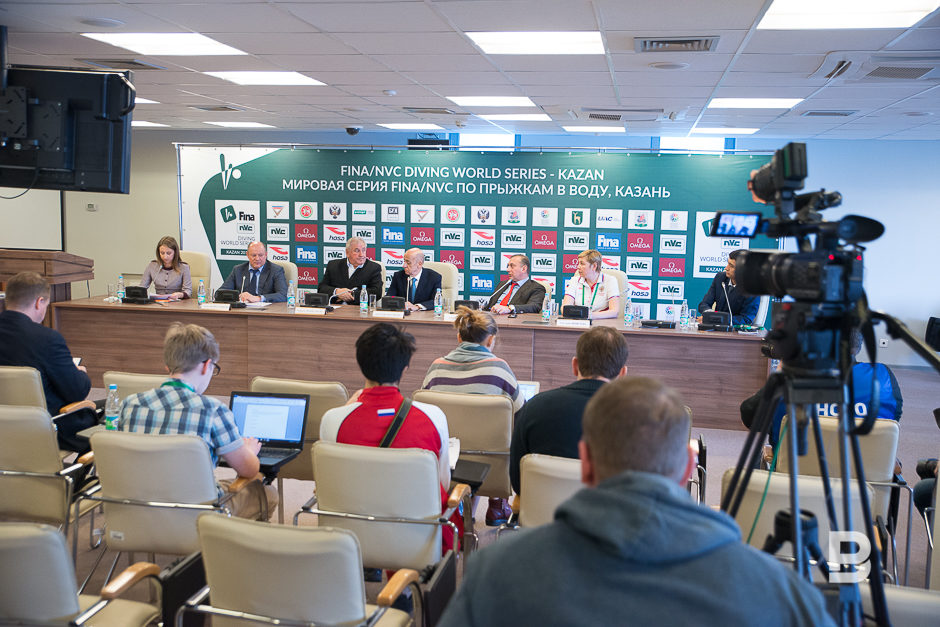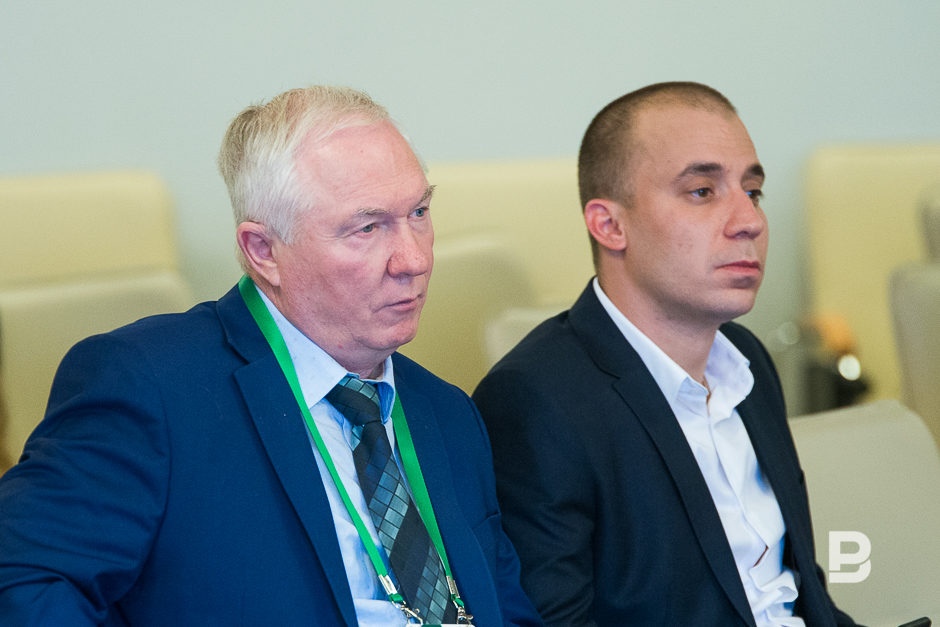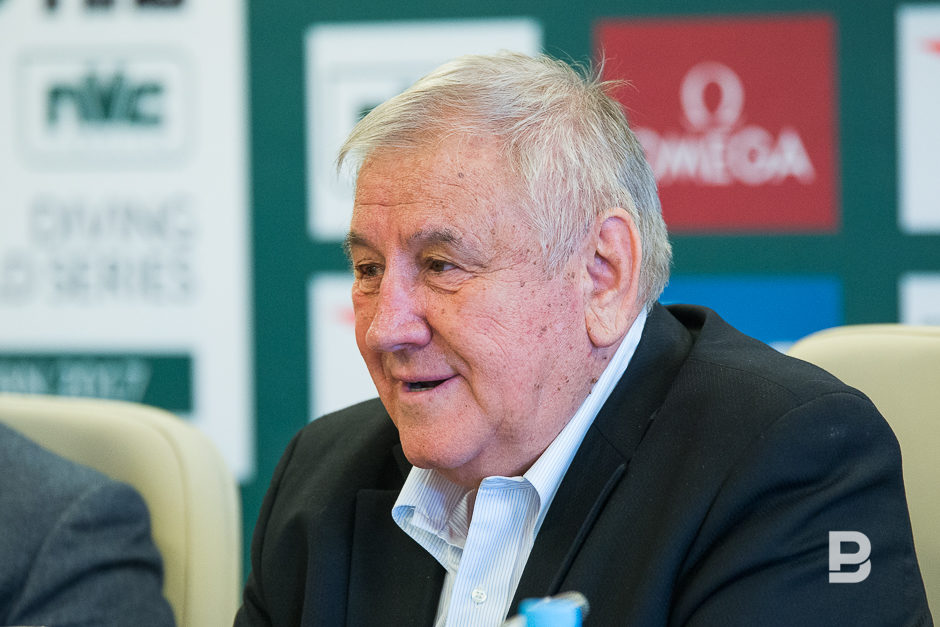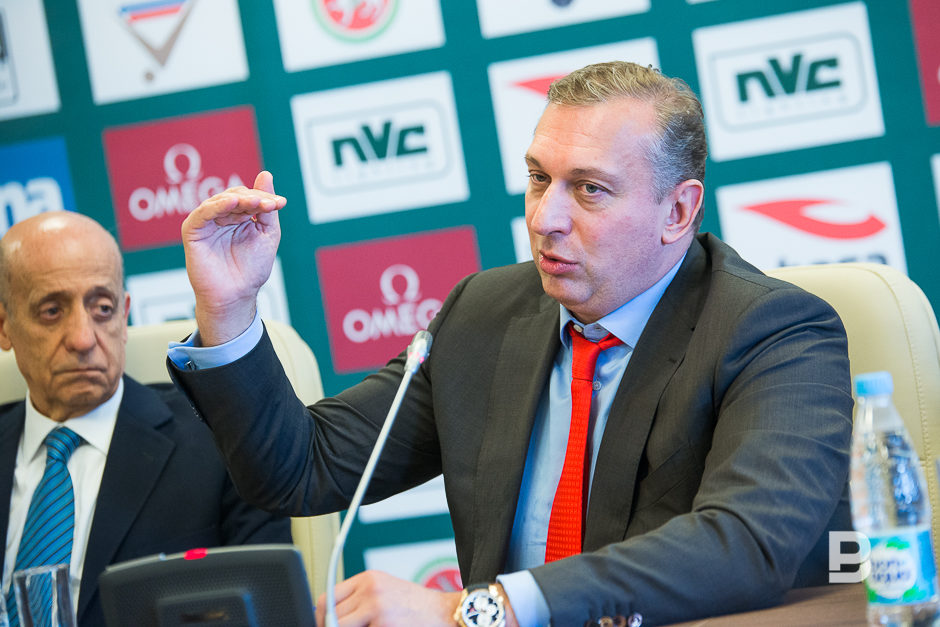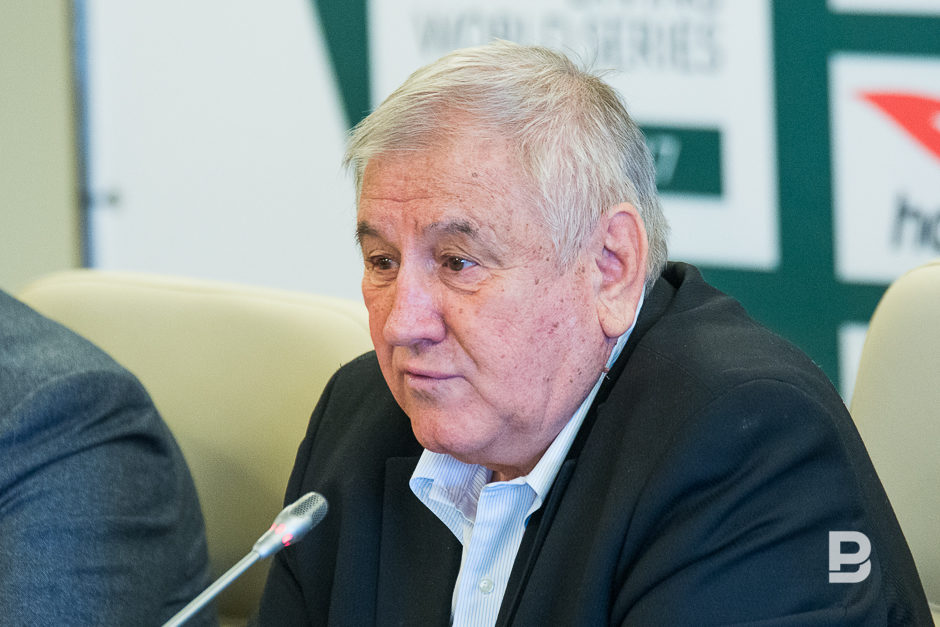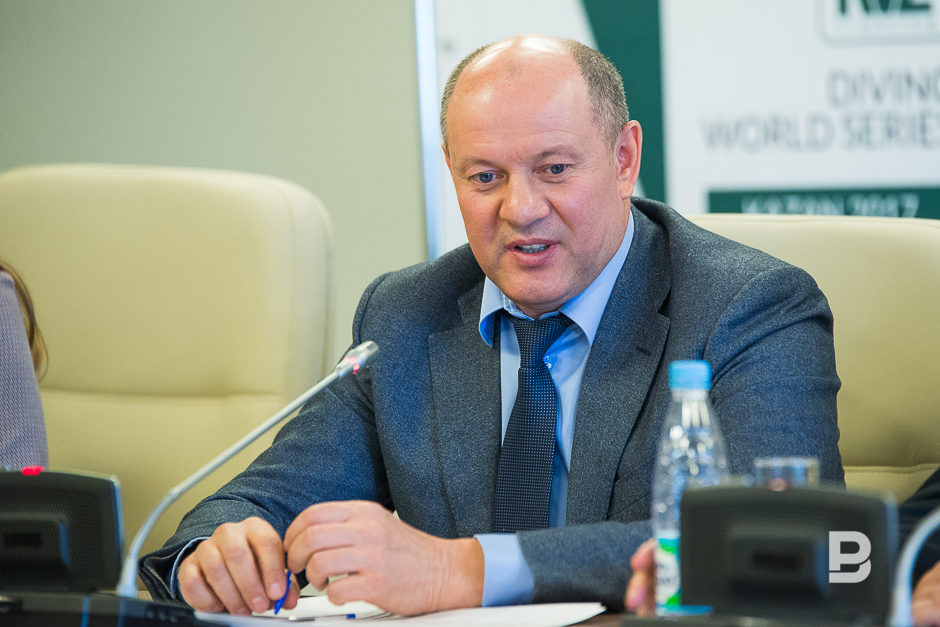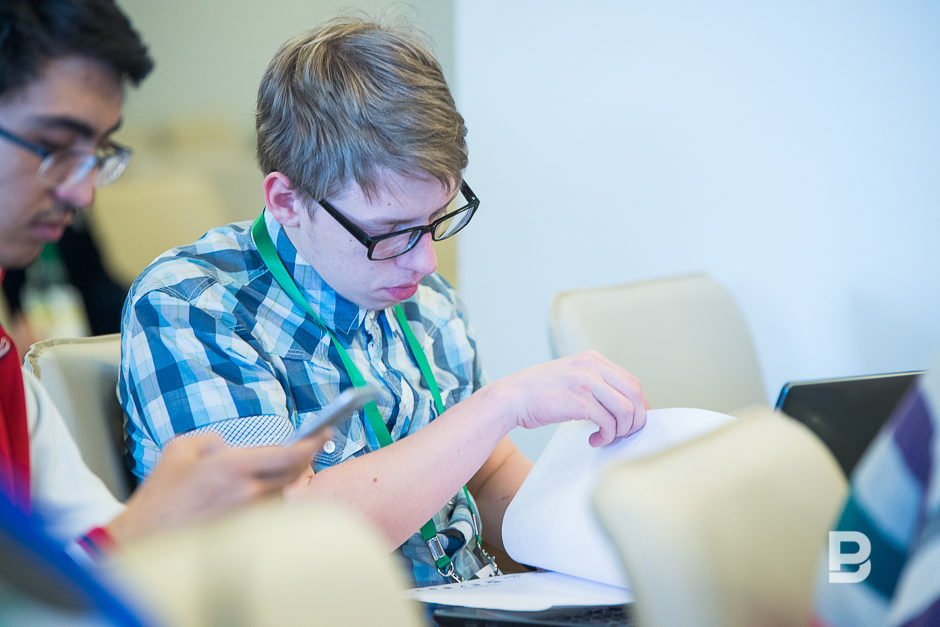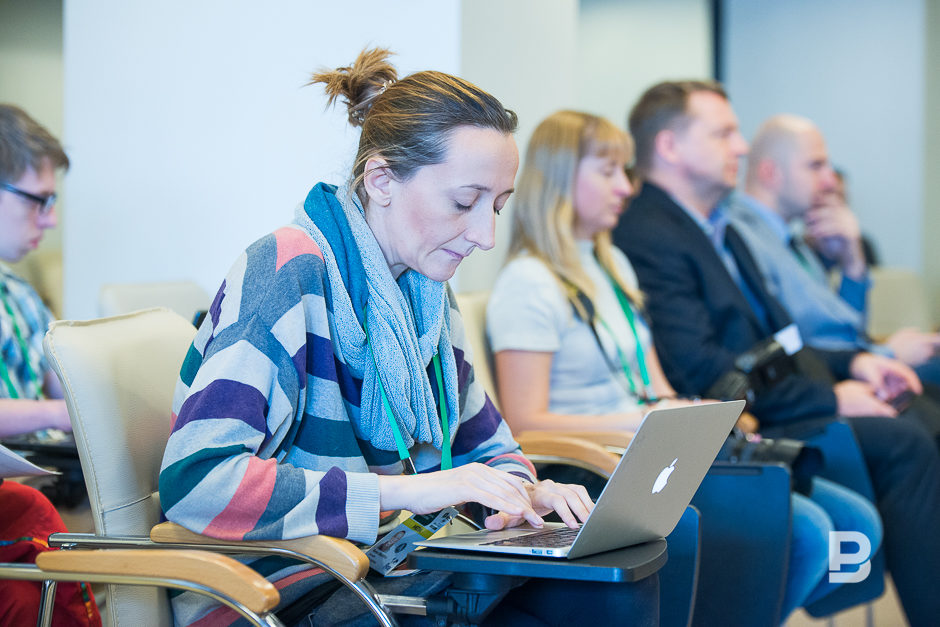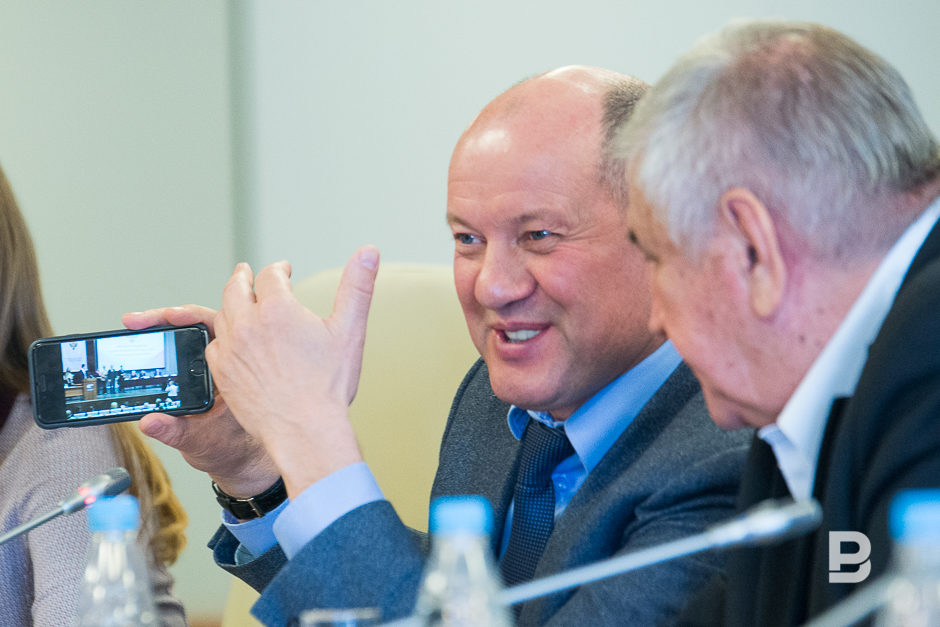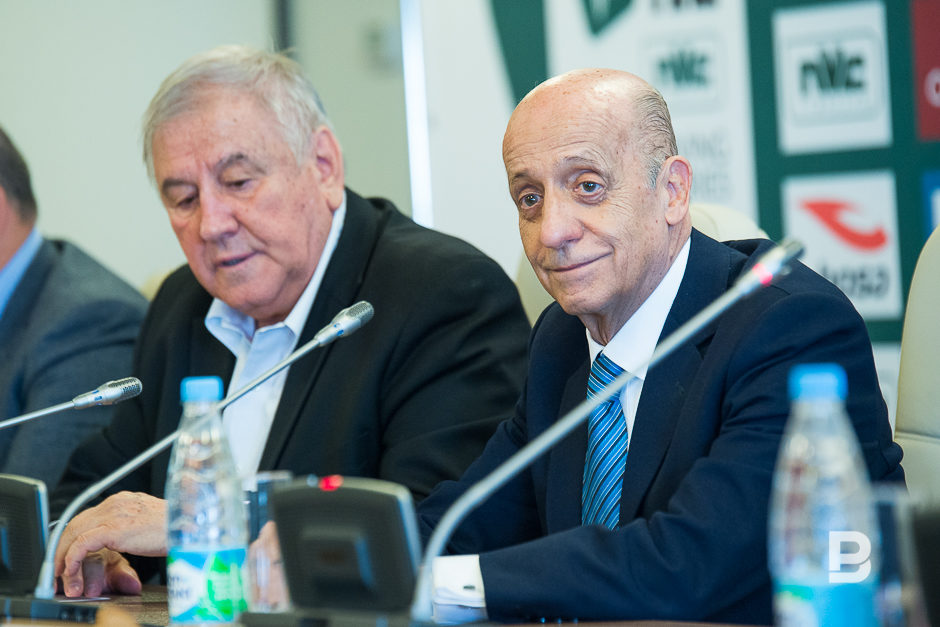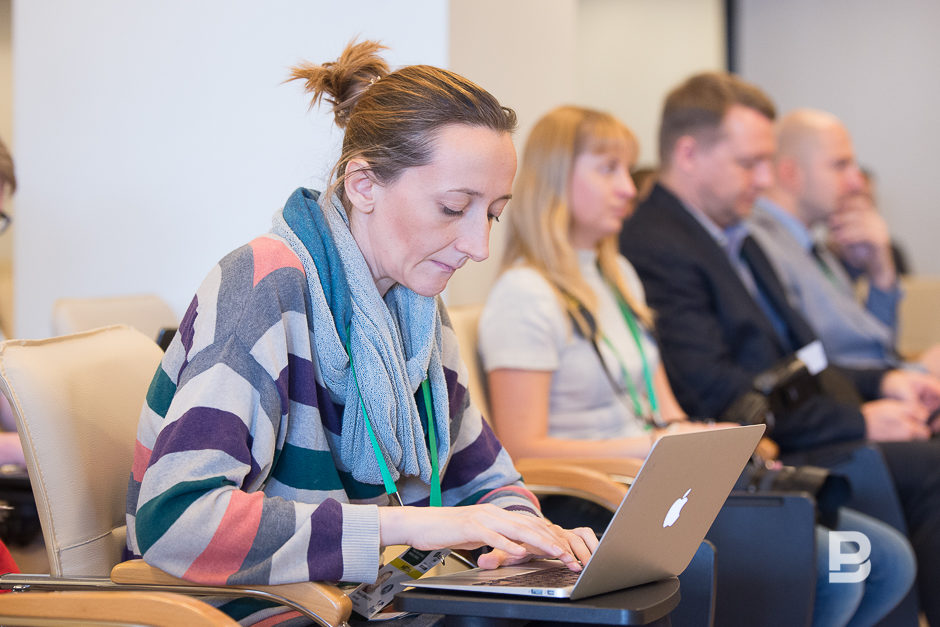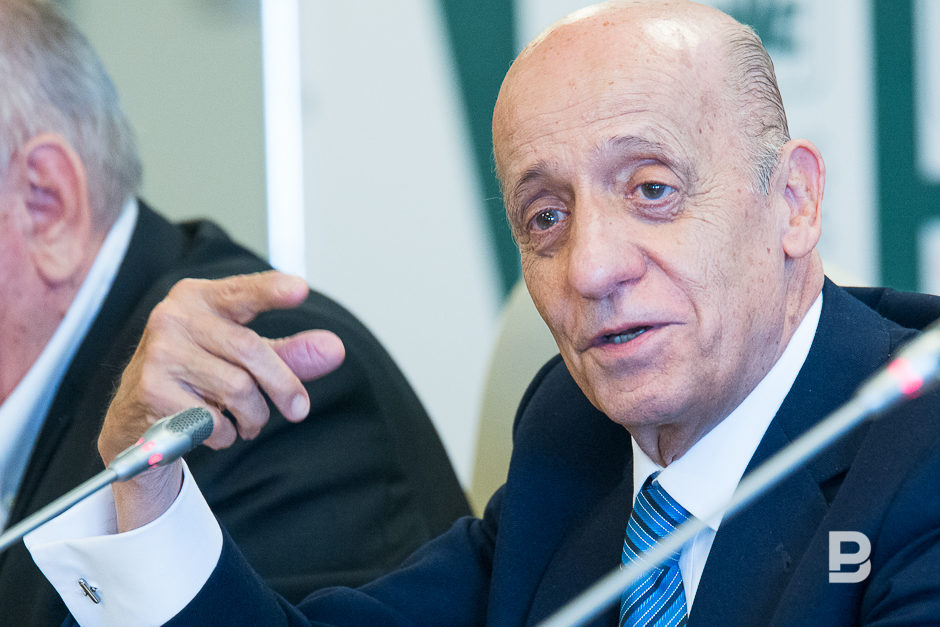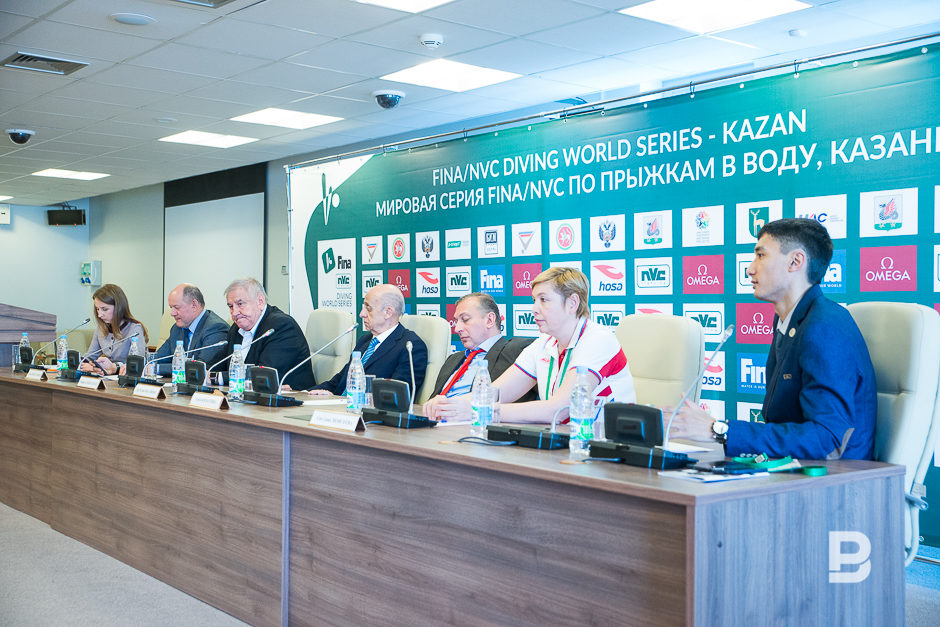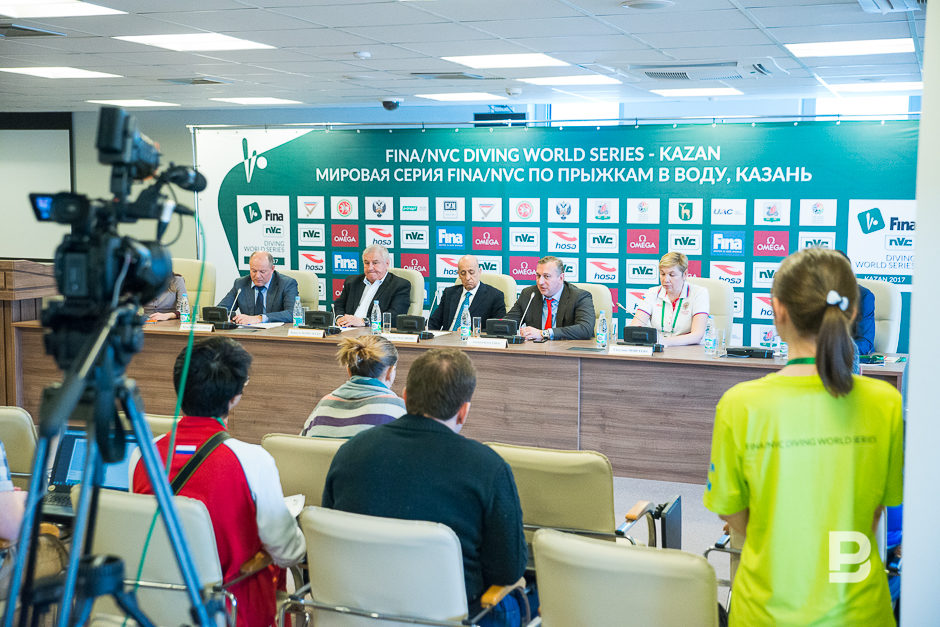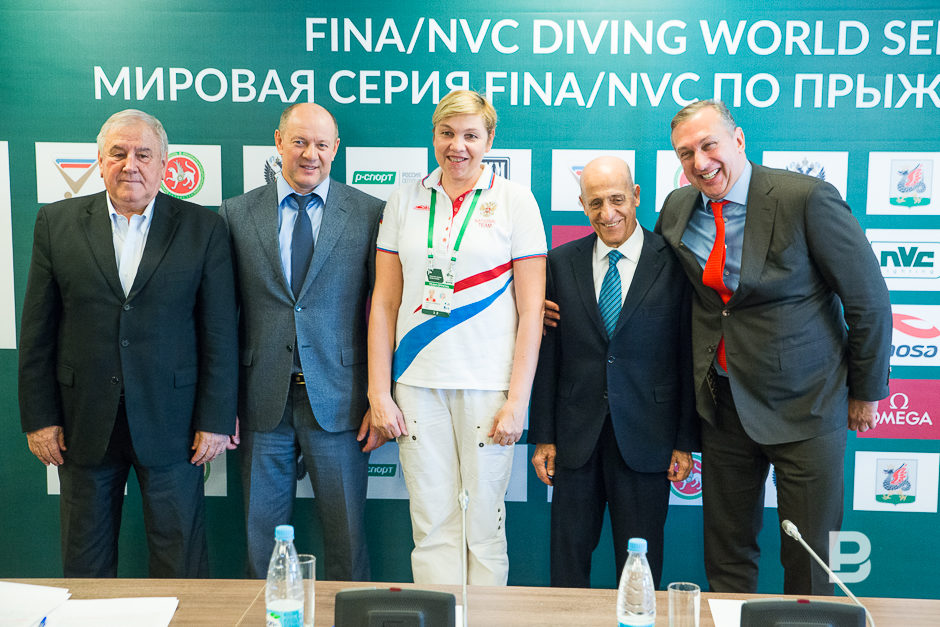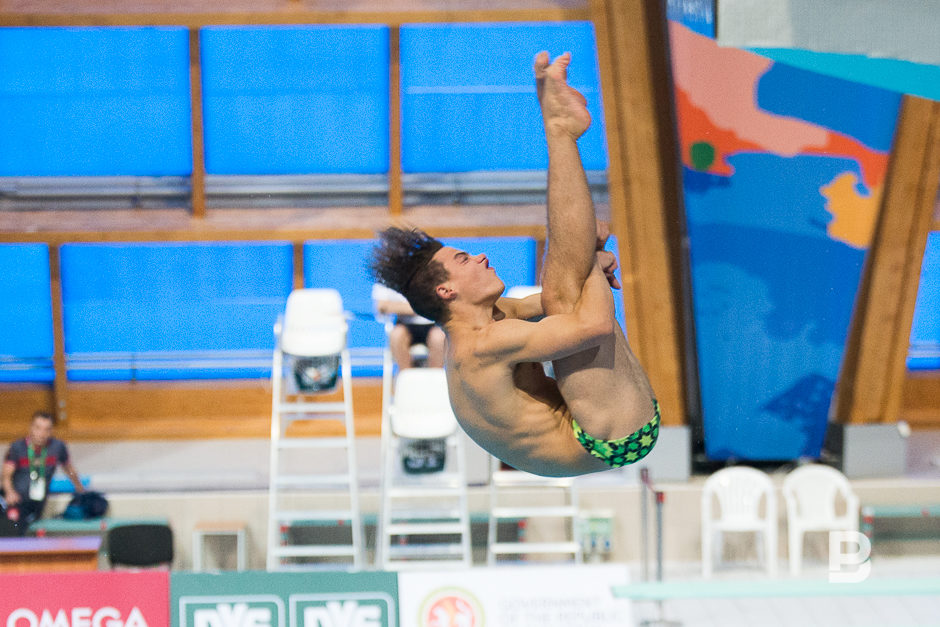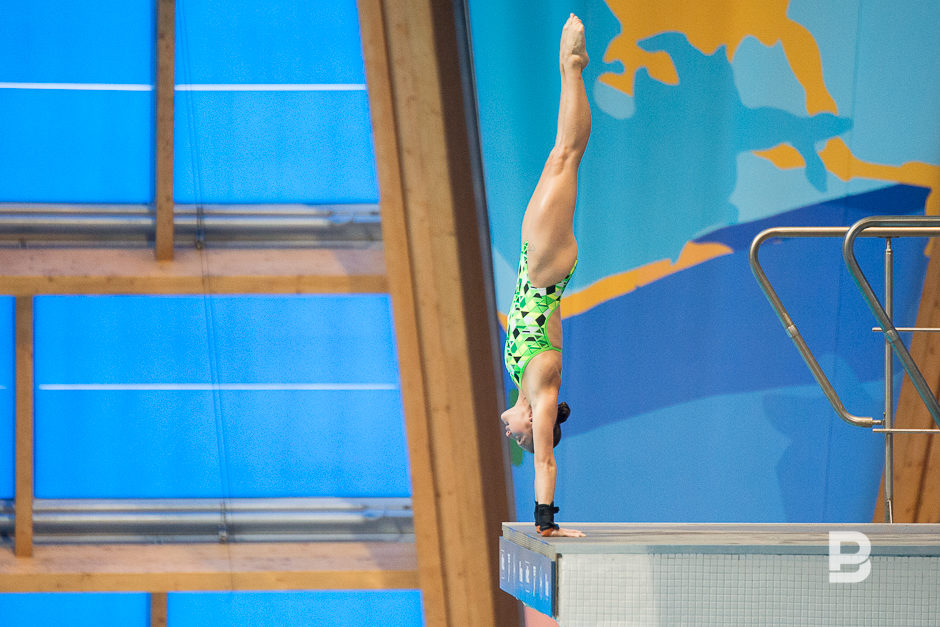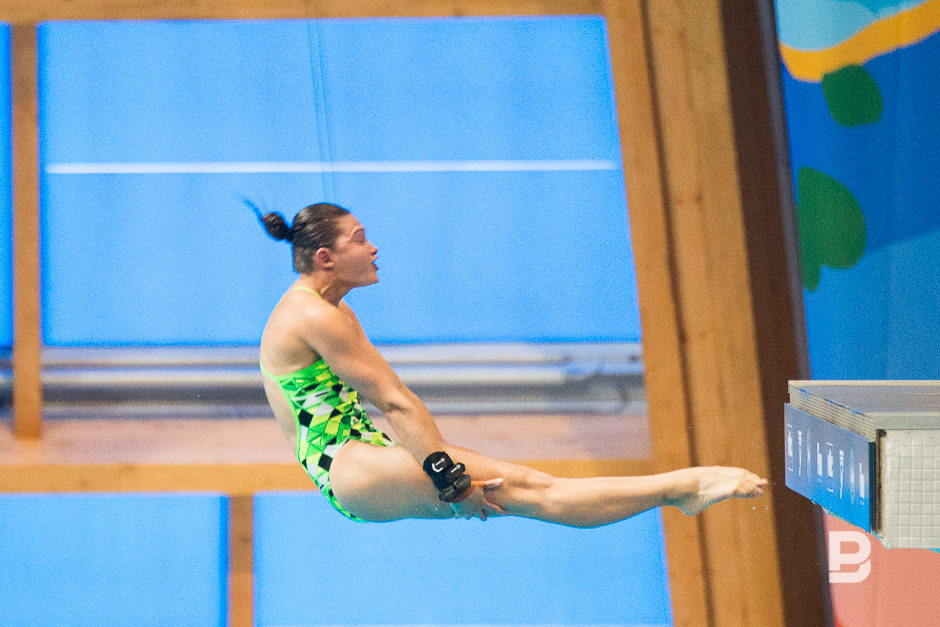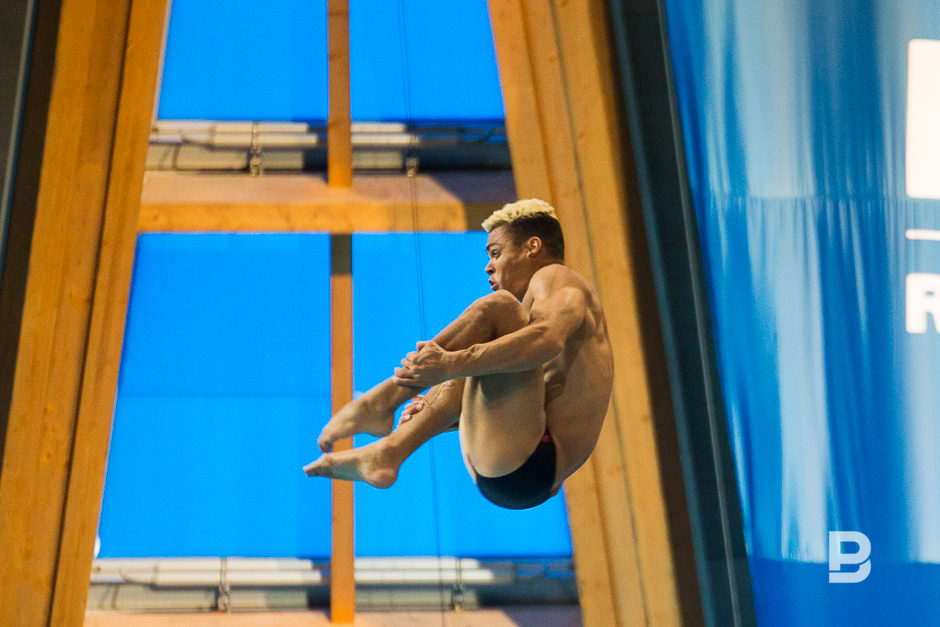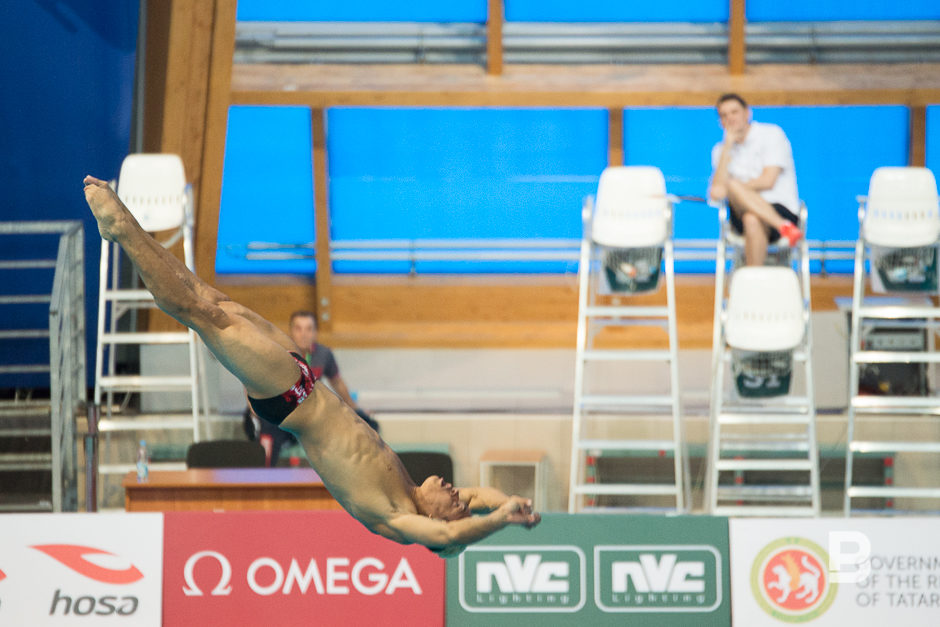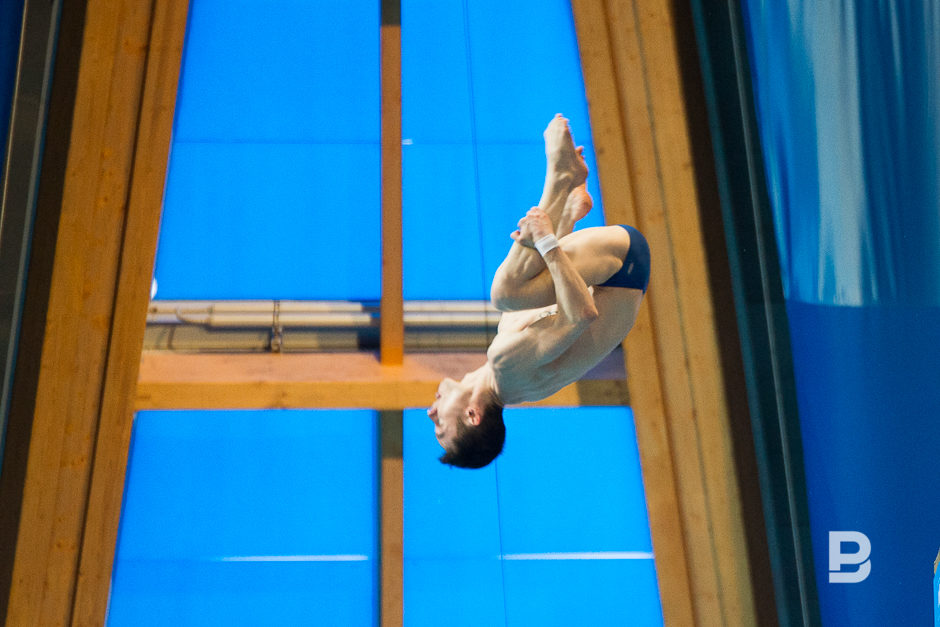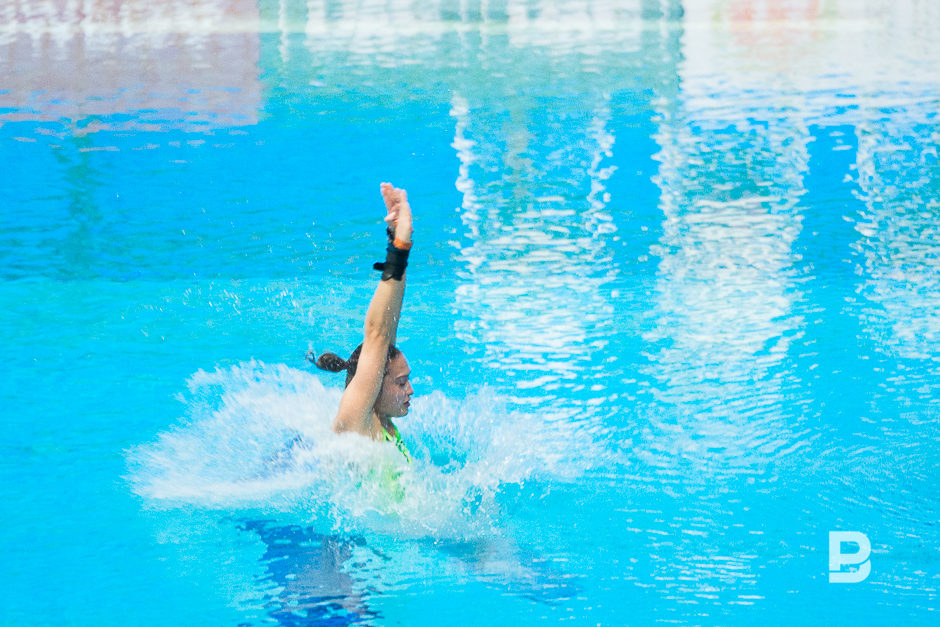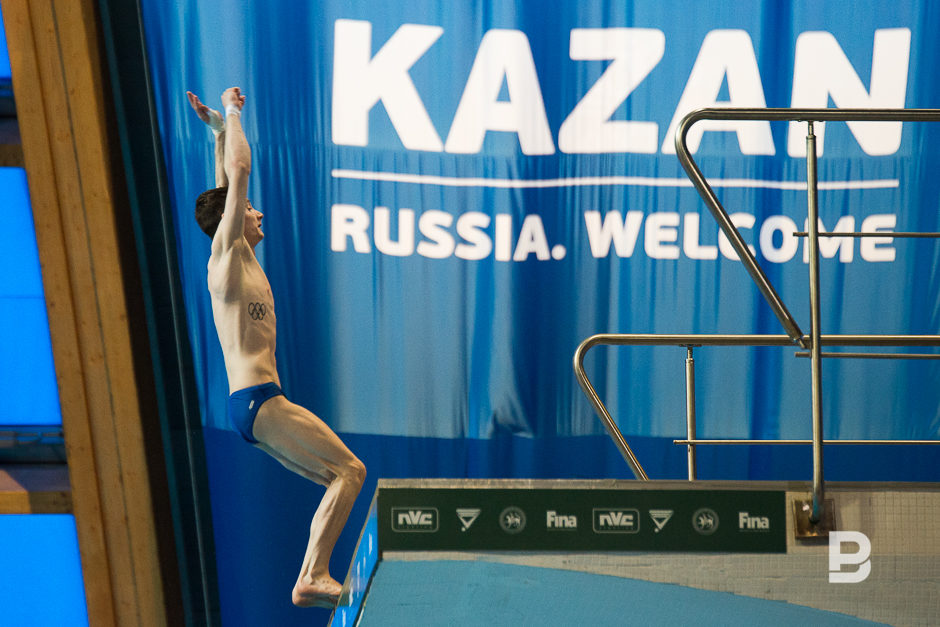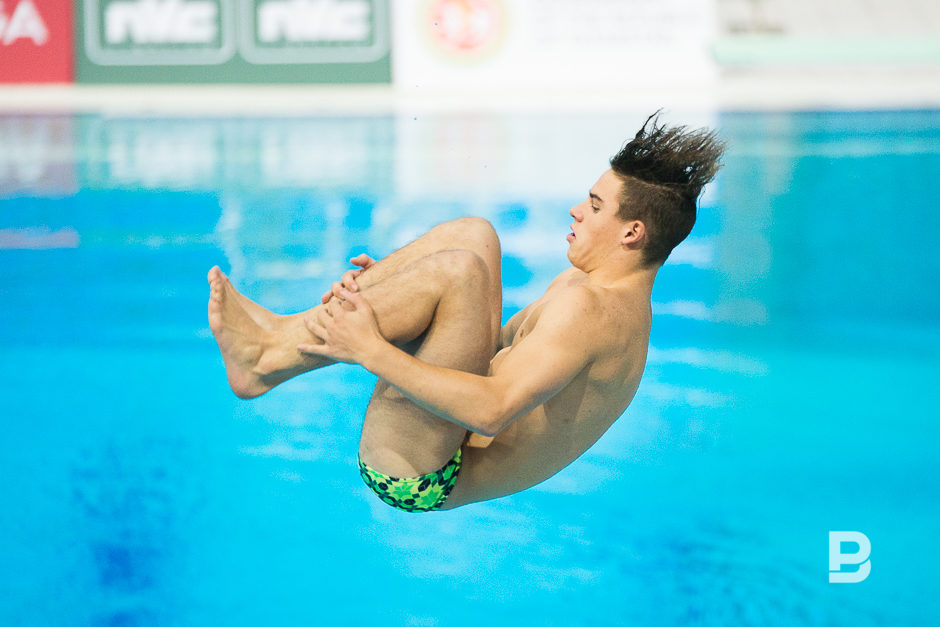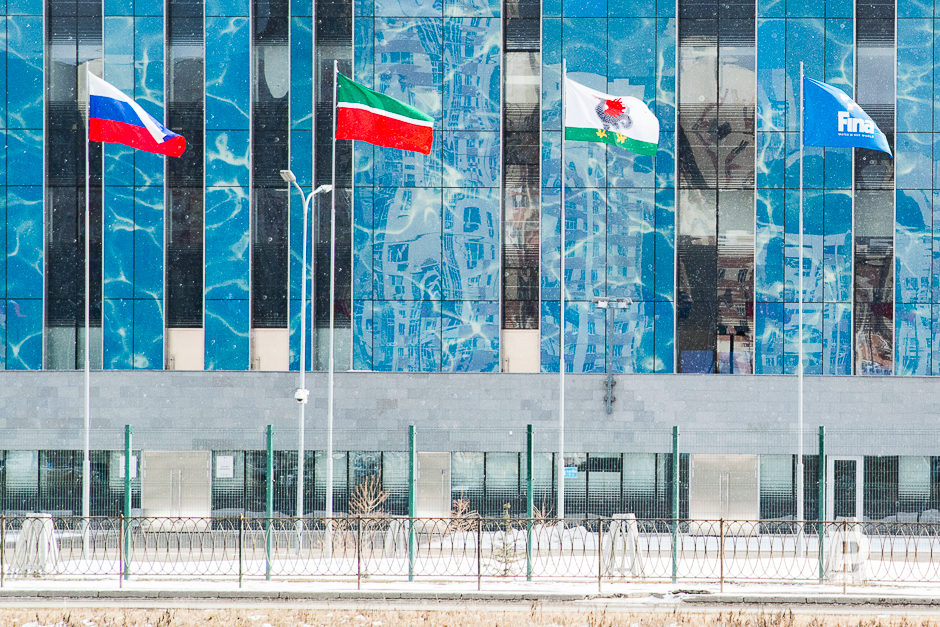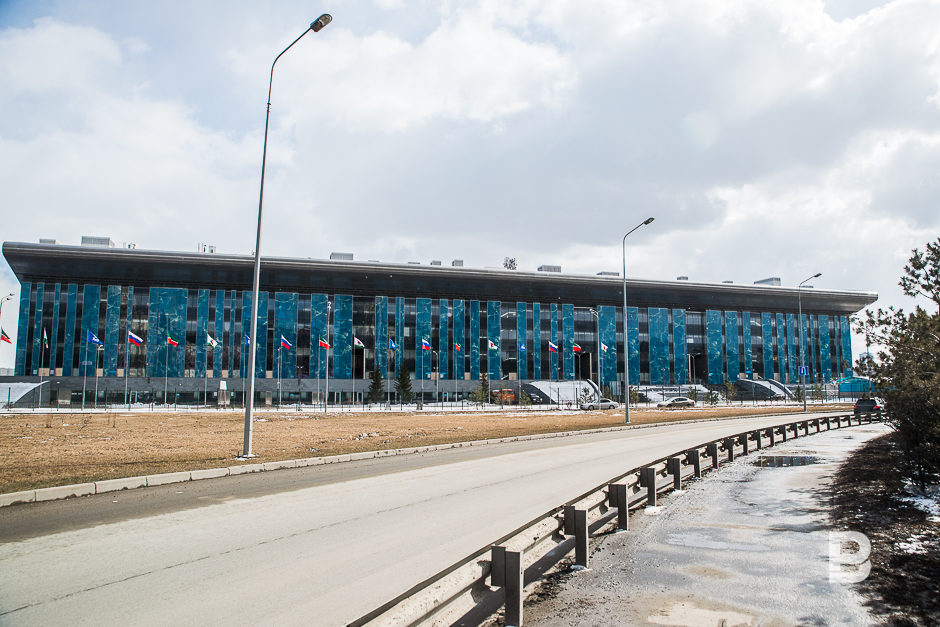 By Aleksandr Lushkin. Photo: Maksim Platonov