''Iron'' and beautiful: top 10 Tatarstan sportswomen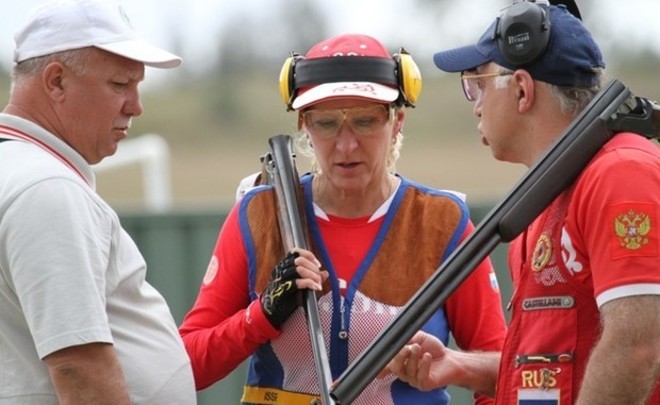 The whole world celebrated International Women's Day on 8 March – women got presents and congratulations. Realnoe Vremya's sports staff presents a top 10 most successful Tatarstan sportswomen by this event. The enumeration is not given consciously. They all are the best.
Svetlana Demina (stand shooting)
Svetlana is a famous Tatarstan athlete, though she was born in Volgograd Oblast. She started to do stand shooting in Tatarstan where later she met her husband Sergey. Despite her age – she will be 56 in April – she still shoots at times. ''I still shoot, though I started to train since 2013. Shooting is always present. If you think, ''shoot with your head'', it is always present,'' told Demina in an interview to Realnoe Vremya.
During her career, Svetlana became a repeated medallist of many international competitions. She has a silver of the 2000 Summer Olympic Games under her belt. She was in the national team of Russia for the Games four times. Demina was the world champion five times, she took a silver twice and a bronze four times in the world championships. The athlete also has six victories in European championships and a win the 2003 World Cup. She is also an Honourable Sports Master of Russia. Now Demina is focused on her coaching career but thinks that ''this work is very tough and ungrateful''.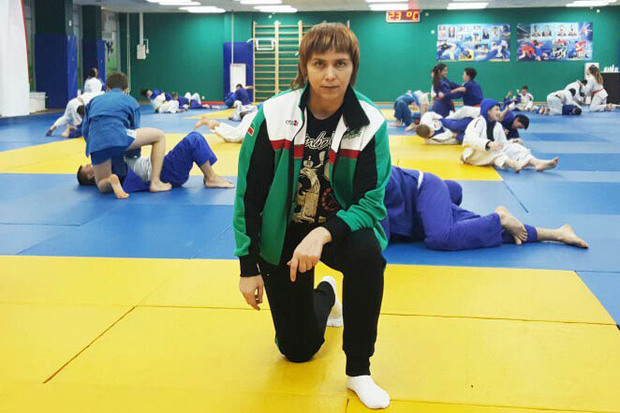 Zulfiya Garipova (judo)
Zulfiya is an International Sports Master in Judo and Sambo. Of course, her career was not as intense as Gamova's one. But she made an important contribution to the development of judo in Tatarstan with both her performances and then work as coach.
In 1995 and 1996, Garipova became the silver medallist of the World Championships. In 1995, she won the European Championships. She also was in the top 3 in all-Russian and international competitions. Now Garipova is working as coach – she has her own school. Her pupils constantly win medals of different tournaments.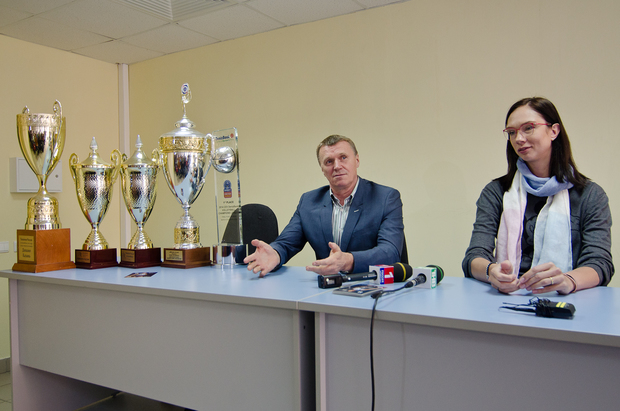 Ekaterina Gamova (volleyball)
Ekaterina the Great played at Dinamo-Kazan just six seasons but managed to become a real legend of Kazan volleyball and Tatarstan sport. During this time, the While-Blues with Gamova won almost all trophies that Dinamo has in its collection – five wins in the Russian Championship, two Russian Cups, Champions League awards and that trophy that Zenit-Kazan has not got yet – the club world champion.
''In my career, I have never won the titles we reached and won with Dinamo with another team. It is the most 'fruitful' team. There were great victories here. Even not all Russian clubs have some trophies I won here,'' Gamova told.
Dinamo President Sergey Chernyshev noted Ekaterina's contribution to the successes of the team: ''We are very proud and appreciate the victories we won – they are very important for us. They are important because, unfortunately, Katya did not manage to win the Champions League and the World Club Championship, though she played in very strong teams.''
In October 2016, Ekaterina played her last match. And we won't see her in volleyball, unfortunately, except some charity matches. During her career, Gamova became a two-time silver Olympic medallist. She also became the world and European champion two times together with the national team of Russia.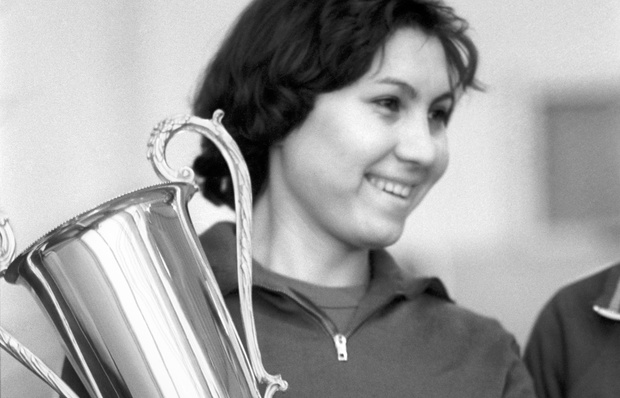 Olga Knyazeva (fencing)
Probably the best Tatarstan foil fencer of all times. The summit of her career was in the middle of the 70s. That time was ''gold'' for fencing of Kazan and Tatarstan. At that moment, she became an Olympic champion, four-time world champion and owner of the European Cup. She also conquered the World Cup. In 1975, Knyazeva was admitted the best foil fencer of the world. A year later, she got the title of Honourable Sports Master of the USSR.
''I won't surprise anybody having said that the 1976 Olympic Games were the major event in my career, maybe in life. It was incredibly difficult to be in the Soviet national team. We were three (Editor's Note: Valentina Nikonova, Nailya Gilyazova) ''swept'' everything. We were called a Tatar and Mongol Raid, Volga Wave,'' Knyazeva told recalling her Olympic years.
After she ended the career, the foil fencer coached in the Kazan State Financial and Economic Institute. Unfortunately, Olga is not with us now. But we will always recall her and the performance of that Kazan three at the Olympics in 1976 with a smile.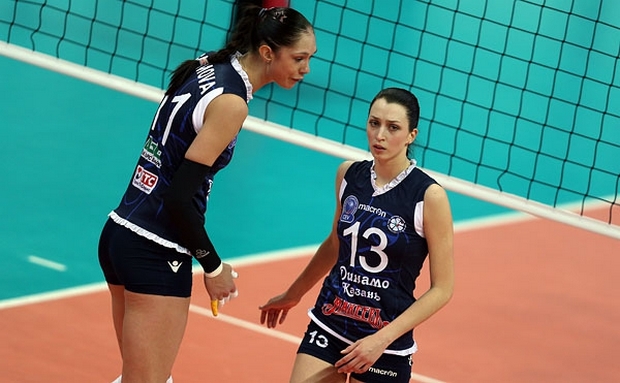 Evgenia Startseva (volleyball)
Many people consider Startseva an ideal substitution of Gamova at Dinamo as the Kazan team's captain. By the way, both of them come from Chelyabinsk. The local irony character probably helps them to be a captain. ''It has not been the first time when I am chosen as a captain – I was the captain of all teams where I played – in Chelyabinsk Avtodor and Dinamo-Krasnodar. Here I became the captain having played for four years. It is a responsibility of another level, of course,'' Startseva told our newspaper in an interview.

The setter doesn't have many titles like other representatives of this rating, of course. But elite sport was created not only for titles, right? At Dinamo, Startseva became the champion of Russia three times, won the Russian Cup twice and got a victory in the Champions League and Club World Championship. She won the World and European Championships once with the national squad of Russia.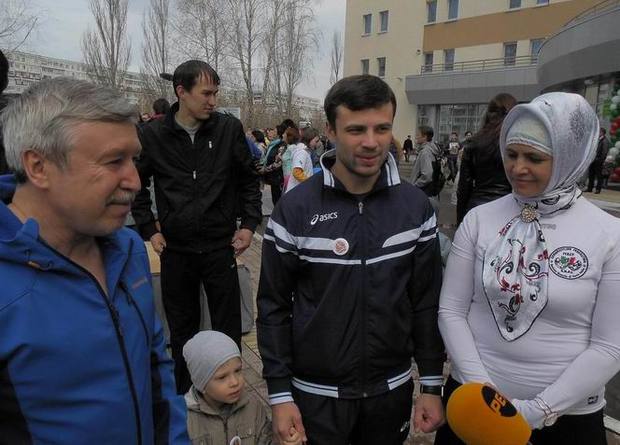 Enzhe Khamidullina (arm wrestling)
People usually say that such women are ''strong''. Having chosen this sport, Enzhe achieved great results – she became a world champion five times and was the best in European competitions seven times.
Like many other athletes, now she is working as coach – she gives masterclasses at schools and shares the secrets of her champion success. And she doesn't work alone but with her husband Marsel. Enzhe also teaches at TISBI Management University where the Khamudillins' sons Ruslan, Ruzalin and Rim study. It is a real sports family.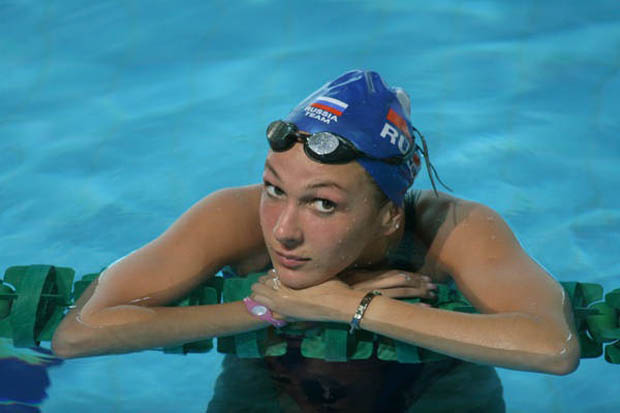 Yana Martynova (swimming)
The deservedly best swimmer of Tatarstan of all times. Yana is just 29 years but she managed to win a silver of the World Championships and a bronze of the European Championships. She also became a champion of the University Games in Kazan.
She participated in three Olympics (2004-2012). Yana competed in her first Games aged 15! If not a four-year disqualification, she would probably have gone to Rio and won her first medal. But WADA's doping wave swept her too. This is why she will have to sit without participating in competitions a bit.
''I want to go to Tokyo very much. I won't forecast. I did it before Rio, and look what happened,'' Yana told in a talk with Realnoe Vremya's correspondent. These Games can become the last if she participates in them, of course. We all will sincerely believe in it. Now having got a short break in her career, Martynova started her coaching career – she is working with kids and passes her champion experience.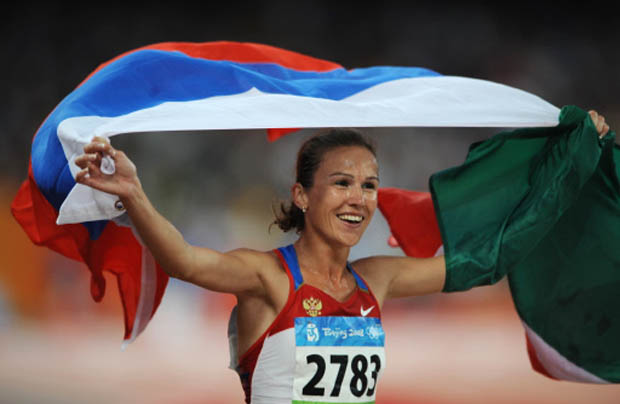 Gulnara Galkina-Samitova (field and track athletics)
The runner from Chelny has not finished her career yet despite her age and sometimes participates in different competitions. In summer 2016, for instance, she took part in IRONSTAR in Kazan. She not only participated but also won a victory with her team CyclON!
Gulnara has seen a lot during her career. An Olympic gold in 3,000 m steeplechase was her major achievement. It has been the first gold among women! In addition, she set a world record that nobody could beat for a long time. Galkina-Samitova is also a European champion and has four victories in the European Cup.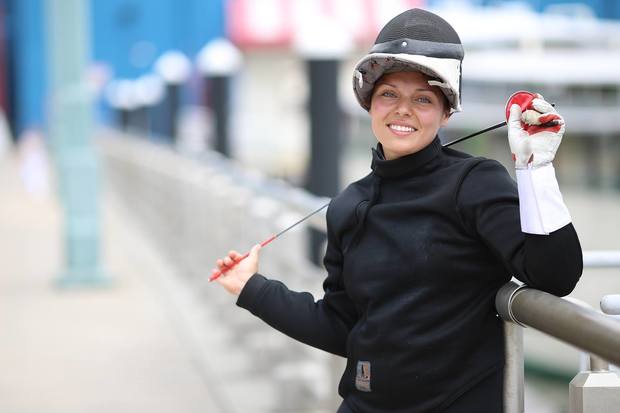 Kamilla Gafourzyanova (fencing)
She ended her career quite early – after ''silver'' Olympiad in London. If she had continued to compete, she would have achieved gold medals of the international competition, who knows. She won a silver of the World Championships, she took two silvers and one bronze in European competitions. Of course, she has two gold medals of the 2011 Universiade, but it is not the same thing. Gafourzyanova told about her life in an interview to our newspaper.
Now she is living and working in the USA where she has her own sports club. She works with young and prospective guys, so they reach an Olympic level. Her first pupil went to the Games in Rio de Janeiro.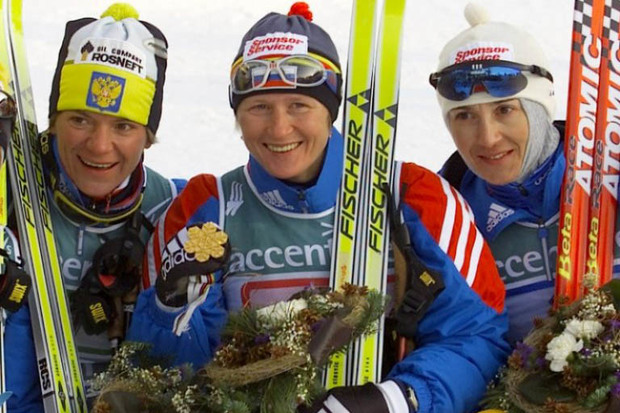 Olga Danilova (ski race)
Olga is one of the most celebrated Tatarstan sportswomen of all times. The athlete born in Bugulma became the Olympic champion in 1998. She has four victories in world championships, four silver and three bronze medals of world competitions.
There could have been more victories. But in 2002, she unpleasantly got stuck in a doping story and was divested of the victories she had won at the Games in Salt Lake City. Danilova could fight for some victories in the future as well.
… and many others
Of course, the history of Tatarstan has many really famous and noted sportswomen. It is impossible to enumerate them all in the top 10 just because they are more than 100. It is Lidia Averyanova, Nailya Gilyazeva, Yulia Zaripova and many-many others. Happy International Women's Day, girls!