New markets required to sell out Russia's record 2016 crop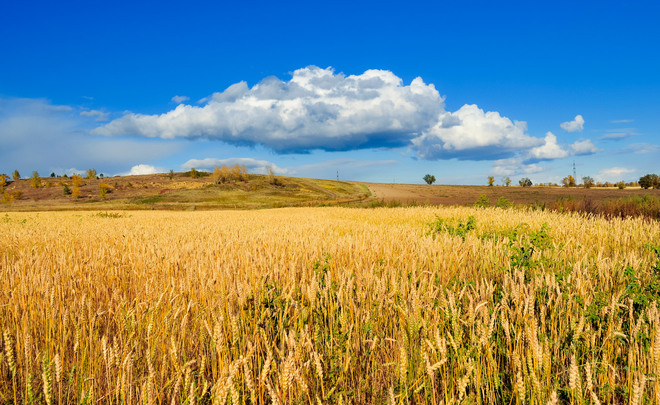 Russian agriculture showed a sharp rise in 2016: the country had a record grain crop of 119 million tonnes. Now it is necessary to intensify exports, otherwise excessive stocks may significantly cut grain prices. Meanwhile, Asian markets shortened their consumption in December.
Russia needs to find new markets for its grain exports and accelerate its supplies abroad, says Hellenic Shipping News Worldwide citing the SovEcon agriculture consulting agency. In December, the country's grain exports decreased by 21% because of the ruble's growth and weather disruptions. The export volume amounted to 3,18 million tonnes compared to 4,05 million tonnes in the previous month.
Bangladesh, the biggest Asian consumer of Russian grain, reduced its purchases of wheat in December for the third month in a row. Supplies of maize to South Korea also decreased, and Iran, who has been the largest buyer of Russian maize this season, is supposed to shorten the imports via shallow water ports in winter months.
In January, SovEcon expects a further decrease to 2,4 million tonnes (1,8-1,9 million tonnes of wheat, 300,000-400,000 tonnes of maize and 100,000-150,000 tonnes of barley). Thus, the overall export volume for the period between July 2016 and January 2017 will amount to 23 million tonnes. ''Nevertheless, it is not enough to not to stay with record stocks of grain at the end of the season, which may significantly cut domestic prices not only for the last year's crop but also for the new crop,'' considers the agency.
To avoid carrying large stocks into the spring, Russia needs to sell 2,8 million tonnes of grain monthly until June 2017. ''This task is difficult, if reachable at all,'' believes SovEcon as Russia's traditional North African and Middle Eastern markets don't need such amounts of grain. Furthermore, they are expected to buy less Russian wheat from March. According to the agency, Russia also started wheat supplies to China but has shipped only 300 tonnes to the country so far.
The Moscow-based Institute for Agricultural Market Studies (IKAR) reported that Russian wheat prices has grown by $2 a tonne since last week due to the stronger ruble and has amounted to $185 per tonne. Russian farms are still profitable at prices below $200 per tonne due to affordable land prices, sufficient grain storage capacity, low labour costs and moderate cost of grain transfer.