2017 Shalyapin Festival: return of The Queen of Spades, parade of bass singers and two gala concerts
40 singers and conductors were invited to the major musical event of the year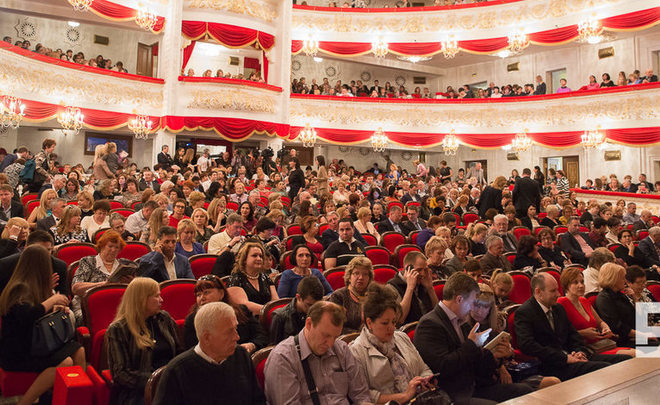 International Opera Festival named after Fyodor Shalyapin, which is held on the stage of the Tatar State Opera and Ballet Theatre for the 35th time, kicks off on Wednesday, 1 February. Realnoe Vremya tells what plays to watch and why.
Festival was born… because of despair
To start with, let me give some background of the Kazan festival. Shalyapin Festival was created in 1982 by director of the theatre Raufal Mukhametzyanov who just took office then. The hall of the opera theatre was ¼ full with difficulty, the city lost any interest in it. Then the new director offered to organise a festival named after a famous compatriot by inviting singers from other theatres.
February was chosen for a reason. Shalyapin was born on 13 February. Raufal Mukhametzyanov's idea was immediately made real, singers and conductors were invited, and spectators filled the hall. At first, the festival was Russian, then all-Union and finally obtained the status of an international contest. Curiously, the festival movement in the former USSR started with Shalyapin Festival. All existing festivals – both in opera and ballet – are its copy.
Almost all Russian stars participated in it during the existence of the festival – Irina Arkhipova, Tamara Sinyavskaya, Elena Obraztsova, Maria Gulegina, Arthur Eisen, Bulat Menzhelkiev, Dmitry Khvorostovsky, Albina Shagimuratova and other stepped onto the stage of the Kazan Opera Theatre during Shalyapin Festival. The Mariinsky Theatre with The Enchanted Wanderer staged by Aleksey Stepanyuk participated in one of the festivals. Valery Gergiev was behind the conductor's desk.
Nowadays Shalyapin Festival is deservedly the major event in classical music in Tatarstan. Tickets to it are sold out within days, and plays are performed to a full house.
The Queen of Spades like ''black hole'' of mind
This year the festival will start traditionally – with a premiere. This time it will be The Queen of Spades by Pyotr Tchaikovsky staged by Yury Aleksandrov. The Queen of Spades is traditionally present in the theatre's repertoire. The previous staging of this opera was done by director of The Mariinsky Theatre Aleksey Stepanyuk at the end of the past century.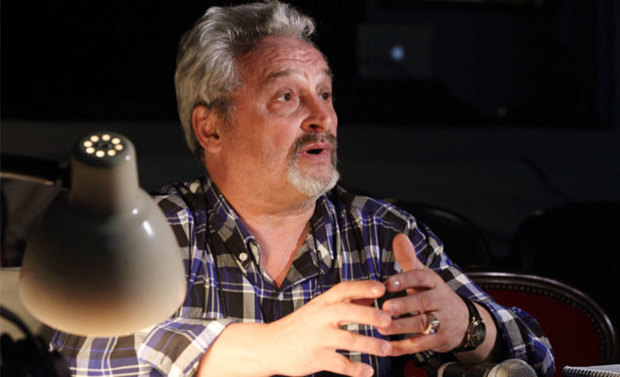 Yury Aleksandrov composed a difficult play. As the very director says, it won't be about the card game but that ''black hole'' at the back of mind that attracts people. And Countess, not German, which is a tradition, will the main character in this interpretation. To be more precise, Countess and her 16 clones are like pieces of a broken mirror. In the staging of Aleksandrov, Countess will be an old woman and seductive beauty, ''Russian Venus'' like she was called in Paris when she was young and St. Germain was fell in love with her. The premiere of The Queen of Spades at Shalyapin Festival will be on 1 and 2 February.
Evgeny Onegin staged by Mikhail Pandzhavidze is the second play written for Tchaikovsky's music that is worthy of seeing. Great pianist and conductor Mikhail Pletnev is the musical director.
Evgeny Onegin by Pandzhavidze is an accurately built lyrical play staged in accordance with the idea mentioned in Pushkin's novel and Tchaikovsky's music. Not allowing liberties, nevertheless, the director managed to create a very modern staging having told the tragedy of the characters stemming from a life-changing misunderstanding. Evgeny Onegin at Shalyapin Festival will be on 4 February. Maestro Renat Salavatov, head conductor of Tatar State Opera and Ballet Theatre, will occupy the conductor's post.
Story of Tatar Prince
Giacomo Puccini's Turandot is another play staged by Pandzhavidze that you should pay attention to. It is a story about an iron-hearted Chinese princess who chooses fiancés. The princess asks them riddles that nobody can solve. Then potential fiancés of Turandot are killed. Disgraced Tatar prince Calaf who accidentally is in Beijing solves her riddles. But the wedding doesn't take place.
The major role will be performed by one of the best Turandots of Europe Oksana Kramareva from Kiev. Singer from Turkey Levent Gündüz will be Calaf for the first time on the Kazan stage. Turandot at Shalyapin Festival is on 7 February.
Another festival evening, on 8 February, was given to comic opera The Barber of Seville by Yury Aleksandrov. Also, there is a small sensation here. One of the best Russian baritones Vasily Ladyuk will perform Figaro for the first time in Kazan. The soloist of the New Opera is famous and liked by Kazan music lovers. Earlier we heard him in Evgeny Onegin's dramatic role that Ladyuk performs great. And here he has a new role, Figaro, and comic opera is one of the most difficult genres.
On Fyodor Shalyapin's birthday, on 13 February, Boris Godunovwhere Shalyapin sang one of his best roles will be held as a memory to the great bas. In the morning, there will be a requiem in remembrance of the servant of God Fyodor in Epiphany Cathedral of Kazan. Then participants of the festival will lay flowers at the base of the monument to Shalyapin. The traditional parade of bases will be held in the evening. This time the role of Boris Godunov will be performed by soloist of the Kazan Opera Theatre and Bolshoi Theatre Mikhail Kazakov, Sergey Kovnir will be Pimen, and Mikhail Svetlov-Krutikov from Metropolitan Opera will become Varlaam.
Requiem of Giuseppe Verdi that Kazan listeners rarely listen to will be performed during the festival this year. So the appearance of this composition in the festival playbill is an event. Verdi started to compose Requiem when he was impressed by his colleague composer Gioachino Rossini's death. And one of his favourite writers Alessandro Manzoni's death made him finish it. Verdi considered him an example of ''virtue and patriotism''.
The first performance took place in Milano, in the St Mark's Basilica, very Verdi was the conductor. In several days, it was performed again at La Scala. Then a triumphal march of Requiem on stages of Paris, London, Vienna, Munich, Saint Petersburg began. The very composer was the conductor everywhere.
Requiem in Kazan is a meeting of wonderful singers: Oksana Kramareva, Aleksey Tatarintsev, Mikhail Kazakov. Maestro Marco Boemi will conduct the performance. Requiem at Shalyapin Festival is on 10 February.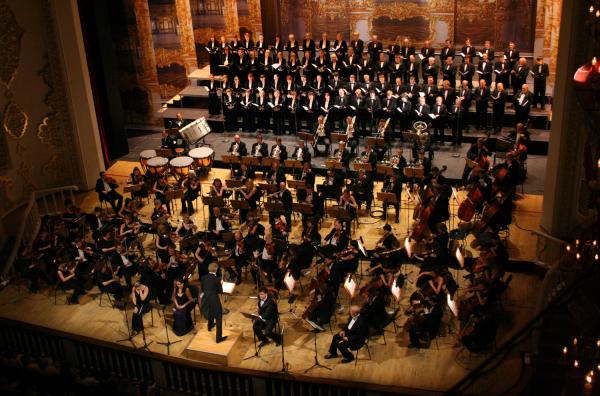 The festival will end traditionally: the playbill of the festival has two gala concerts on 19 and 20 February when one is able to listen to all stars at once. Vasily Ladyuk, Aleksey Tatarintsev, Ahmet Agadi, Sergey Skorokhodov, Mikhail Kazakov, star of Porgy and Bess– one of the bestsellers of previous seasons – Ronald Samm and others will be on the stage.
Unfortunately, it is impossible to purchase tickets in the theatre's ticket offices. They were sold out in December within several days. But always there is hope for some extra ticket.
Events