Work on China-Russia highway bridge starts after 28 years of negotiations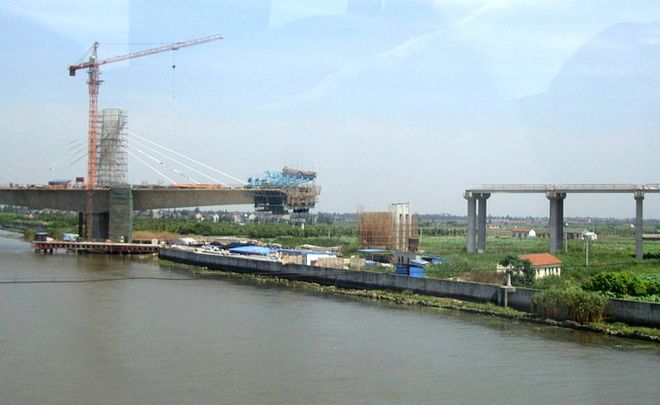 The idea of a bridge between the Russian city of Blagoveshchensk and Chinese Heihe was first proposed 28 years ago, but the two parties couldn't agree on terms and conditions. Last week the construction finally started, but some analysts doubt that the project will be finished on schedule.
The construction of a highway bridge linking Heihe, a border town in China's Heilongjiang Province, with the Russian city of Blagoveshchensk started on Saturday, reports China Topix. ''We've started the construction of the cross-border bridge. The governor of the Amur region and top officials in Heilongjiang province took part in the ceremony,'' a Russian official from the Amur region told the local news agency.
The work is expected to be completed within the next three years so the bridge will be opened for public use in 2019. According to Chinese traffic department officials in Hailongjiang Province, the bridge is expected to transport more than 3 million metric tonnes of cargo and 1,5 million passengers a year by 2020. The project will shorten the distance between Russia and China by 3,500 kilometres.
The idea of building the bridge was first proposed in 1988, but the final agreement was signed only in September 2015. According to the agreement, each country will construct the part falling in their respective geographical area. Thus, China is supposed to build about one third of the bridge (about 6,5 kilometres) while Russia is responsible for the rest 13,5 kilometres of the construction. Russian engineers are also to connect the two bridge sections together.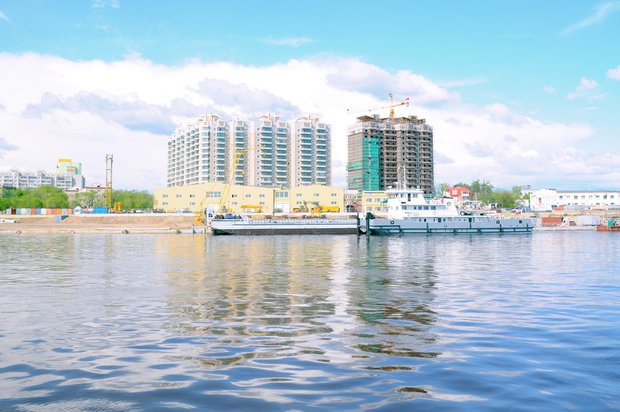 Meanwhile, RFE/RL believes that completion of the proposed $355,6 million Amur River highway bridge by October 2019 could be a stretch. The two countries have another unfinished project of a bridge across the Amur River. The railway bridge, if built, would link Nizhneleninskoye rural settlement in the Jewish Autonomous Oblast of Russia with Tongjiang, Heilongjiang Province of China. This connection would lower the cost of transporting iron ore from a Russian mine to a large Chinese steel mill by reducing the current transport distance of more than 1,000 kilometres to just 233 kilometres. At the moment, China has finished the work on its part of the project while Russia hasn't even begun the construction.
The Power of Siberia pipeline, which is part of a long-term gas deal between Moscow and Beijing, is also behind schedule. Chinese diplomats have complained and expressed concerns about the slow pace of the construction work by Russia.