Aleksandr Sladkovsky: ''People should be sated''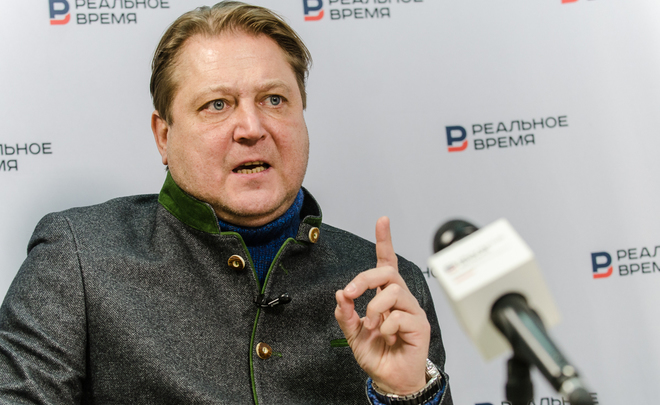 Art director and head conductor of the State Symphony Orchestra of the Republic of Tatarstan, people's artist of Russia Aleksandr Sladkovsky was the hero of an online conference in Realnoe Vremya's editorial recently. The end of the year has been quite good for the Tatarstan Symphony Orchestra because their first tour in Europe has just ended. A concert in Vienna's Musikverein was its culmination. The online conference was not only about this but also the road that the State Symphony Orchestra of the Republic of Tatarstan has covered in the last 6 years.
Violating logic
Aleksandr Sladkovsky's arrival to Kazan 6 years ago could be a sensation and violation of logic. As a rule, artists from regions try to go the capital by all means. Here it was on the contrary. A successful Moscow conductor working with Yuri Bashmet's orchestra and other top collectives drastically changed his life and moved to Tatarstan.
He got a collective of not the most successful orchestra. But in October 2010, the concert that opened the season was to full house. It should be noted there was no such thing in concerts of the State Symphony Orchestra of the Republic of Tatarstan for a long time. Now full houses in concerts of our symphony orchestra is a common thing, that is to say, halls are always stuffed to the gills.
''I knew the orchestra before the invitation to head it. I was invited when I needed to make a pleasant impression, make a breakthrough. It was not a coincidence. I had to go through many tests. I thank a great number of people who participated in them. The road we covered is illustrative. Today we are sitting here and talking with you, but tomorrow (Editor's Note: 24 December) we will play in a big presidential reception in the State Great Concert Hall of Tatarstan. I think it has never happened. The president congratulates the administration of the republic, the most authoritative people with New Year, and we will play a classical programme. Like we did in Vienna,'' Aleksandr Sladkovsky comments.
Answering a question about fears, Sladkovsky says he was not afraid to go from Moscow to Kazan. He was afraid to return to Moscow without fame. But it did not happen. The orchestra got a new head and started to move forward. Sladkovsky thinks that these positive advances in the orchestra's artistic fate would be impossible without President of Tatarstan Rustam Minnikhanov and many authoritative people of the republic.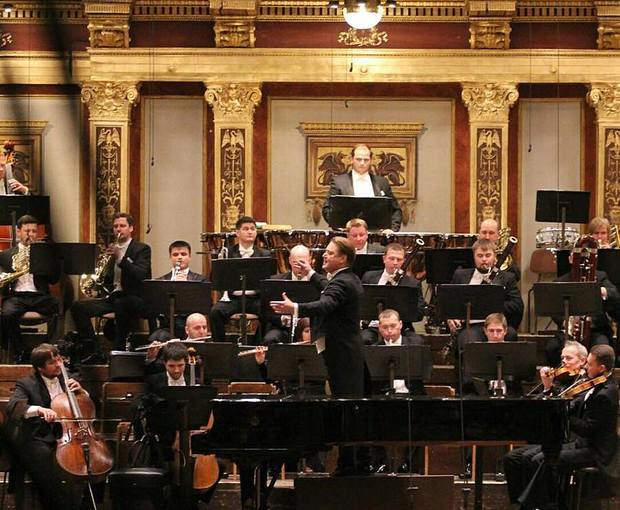 ''We have just started the trip''
Sladkovsky supposes the concert in Musikverein, which was on 6 December, is a starting point for a new route of the orchestra. ''Believe me, there is a great number of not bad musicians who have never approached that stage,'' Sladkovsky notes. He fairly supposes that the orchestra can show the level of a country's development, its potential. There is a great deal of examples of it. ''As a rule, economically developed countries are mentioned due to their orchestras,'' the maestro noted.
In this context, the European tour of the State Symphony Orchestra of the Republic of Tatarstan is an excellent promotion of Tatarstan in Europe because now the republic has an orchestra that is in the top 5 best orchestras of the country. Sladkovsky sets ambitious tasks – to include the State Symphony Orchestra of the Republic of Tatarstan in the top world orchestras.
''My political function is that we not only play music well but also show that Kazan and Tatarstan has a tool that speaks an international language that doesn't need a translation. We speak this language fluently,'' Aleksandr Sladkovsky resumed.
''I had to change everything''
One of the questions was about that Aleksandr Sladkovsky started with not only artistic but also economic transformations having come to the state orchestra 6 years ago. Whatever people say about inspiration, the economic component in art is to be taken into consideration.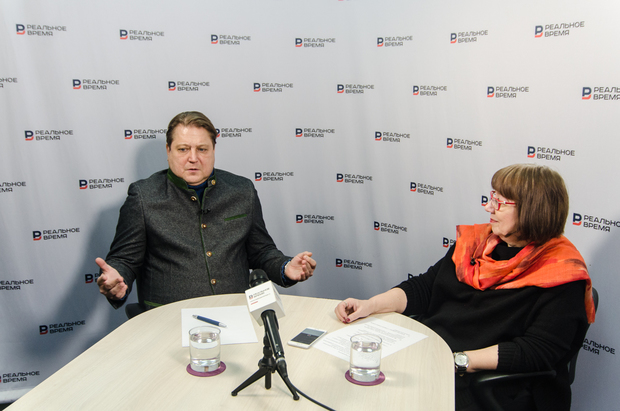 ''People should be sated. Army is to be armed. I have invented nothing here. Everything happened in a flash. We became an autonomous cultural establishment from a small part six months later. The system that existed before did not give the orchestra a chance to start playing well. There were too many people who could not play well and at least correspond to an average level. Everything was upside down: musicians who could be soloists were sitting o n the bench and had secondary roles. Musicians who could do nothing ruled. I had to change everything. What we are seeing today is a result of a daily, incredible black labour,'' the maestro thinks.
The last six years of the orchestra is a history of its ascension that made the collective famous. And the concert in Musikverein is not the summit, it is one of the starting points on the route. The online conference in Realnoe Vremya was about how the State Symphony Orchestra of the Republic of Tatarstan is achieving its goal.