Murder of ambassador not to cause another crisis in Turkish-Russian relations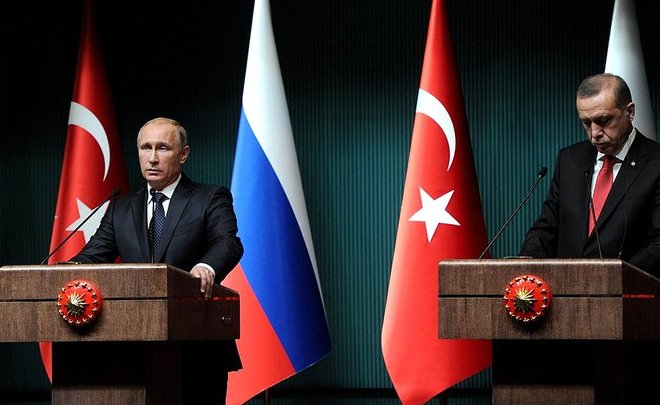 Russian Ambassador to Turkey Andrey Karlov was shot dead in Ankara on Monday. The killing is apparently linked to Syria's civil war. Both Russia and Turkey said that their cooperation won't be affected by this attack. On Tuesday, the foreign ministers of Russia, Turkey and Iran met in Moscow to discuss a joint approach to Syria that includes reaching a ceasefire and peace talks.
Andrey Karlov was shot in the back while opening an art exhibition in Ankara. The gunman, who was killed by security forces, was a 22-year-old Turkish police officer, reports Bloomberg. Turkish authorities identified him as Mevlüt Mert Altıntaş. The murderer shouted ''Allahu akbar'' and ''don't forget Aleppo'' (the largest city in Syria, which has suffered a massive destruction since the beginning of the Syrian civil war). His possible connection with organised groups is being probed, said Turkey's Interior Minister Süleyman Soylu. Turkish and Russian investigators will jointly probe the murder.
Officials of both countries stated that the attack won't cause another crisis in relations. Moscow and Ankara have only recently rekindled their cooperation after the November 2015 incident, when a Russian warplane was shot down by the Turkish forces near the Syrian border. The assassination was intended to harm Russian-Turkish relations and ''we won't let that happen,'' said Minister of Foreign Affairs of Turkey Mevlüt Çavuşoğlu. His Russian counterpart Sergey Lavrov thanked ''our Turkish colleagues for their immediate reaction to this barbaric crime and for their condolences''. He added that ''there can be no concessions to terrorists''.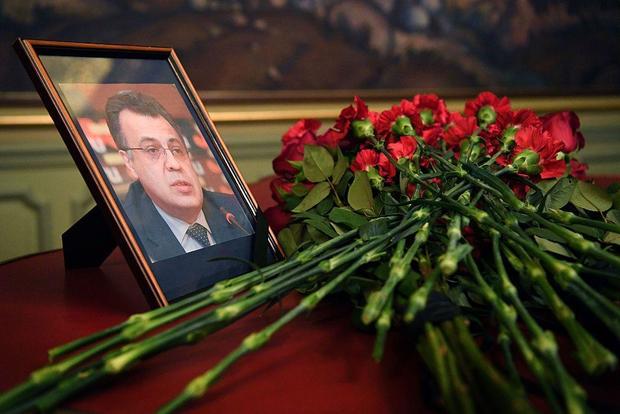 The foreign ministers of Russia, Turkey and Iran met for talks on Syria in Moscow on 20 December. According to Lavrov, the officials agreed that ''the No. 1 priority shouldn't be regime change but the task of suppressing the terrorist threat''. He also said they were ready to invite the Syrian government and opposition for peace talks in Kazakhstan's capital, Astana.
Iranian Minister of Foreign Affairs Mohammad Javad Zarif stated that there's no alternative to a political solution in Syria and the three countries ''need to work together in order to put an end to terrorists''. Mevlüt Çavuşoğlu, in his turn, said that Turkey wants to expand a ceasefire to cover all of Syria excluding terrorist groups.
The presidents of Russia and Turkey also agreed to strengthen ties strained over Syria and intensify their fight against terrorism due to the envoy's killing. ''We will never allow our relationship with Russia to be ruined,'' Recep Tayyip Erdoğan said on Tuesday, adding that the both presidents consider ''that our expanding fields of cooperation with Russia led by Syria will not be affected by this attack.
The Ankara street where the Russian embassy is located will be renamed after Karlov.