Russian economy to grow again in early 2017
A positive forecast by the Central Bank's first deputy governor Ksenia Yudayeva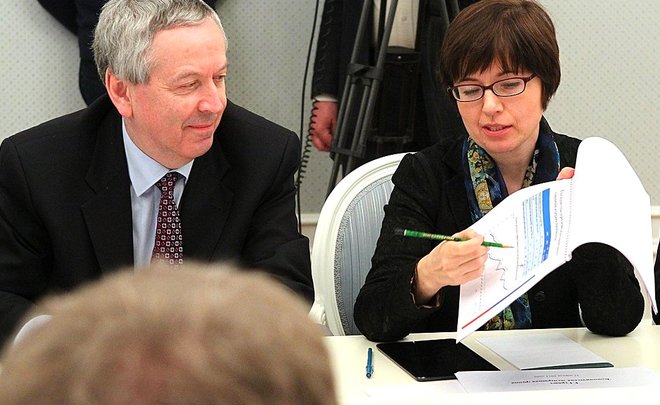 The Bank of Russia is expecting growth in the first quarter of 2017. The ruble is now less vulnerable to a strengthening dollar than before. But despite ''encouraging signs in the economy'', anchoring of inflation expectations will take several years, says the banker.
Ksenia Yudayeva, the Bank of Russia First Deputy Governor, gave an encouraging interview to Reuters at the Moscow Exchange Forum in London on 6 December. The banker said that a growth in the country's economy was flat to slightly positive in the third quarter of 2016. The fourth quarter will likely be the same, but in the first quarter of 2017 there will be a positive growth, considers Yudayeva. ''We see recently encouraging signs in the economy, recent PMI data was very strong, Rosstat has just published its indicator of business sentiment, which was also very strong."
Yudayeva also mentioned inflation expectations. She was confident that the bank's inflation target of 4% by the end of 2017 would be met as the central bank had ''all the tools'' required. Despite that, the situation can change due to the possibility of faster consumer credit expansion and higher budget spending ahead of 2018 presidential elections. ''Inflation expectations are high and not anchored, definitely not anchored at 4%… and this is what we need, to not only hit the inflation target but also anchor expectations… and that will take several years,'' Yudayeva added.
Russia's economy is in a recession amid falling oil prices and Western sanctions. This year the economy has benefited from oil's price stabilisation. Besides, a recent agreement between major producers to cut their output has raised expectations of higher prices in 2017. The central bank has a medium-term oil price forecast of $40 a barrel. According to Yudayeva, policymakers will discuss that forecast in the next two weeks as well as the second possible scenario, which is based on the average oil price of $55 a barrel. ''The probability of the second scenario has increased somewhat,'' said the banker.
The ruble has firmed around 14% this year against the dollar after sharp devaluation in 2014 and 2015. At the moment, there are some concerns because of a huge bond issue by Rosneft. The company announced the 600bn ruble ($9,4bn) bond sale last week. At the end of 2014, a similar deal triggered panic on the market and, hence, dumped the ruble. However, Yudayeva believes that now the situation is different: ''It looks quite calm, there is much more confidence on markets than two years ago.'' The ruble is less vulnerable to a strengthening dollar than before due to stable oil prices and greater confidence in policy. ''Two years ago was vice-versa,'' she added.