Shleikher as Russia's hope or how the World Diving Championships kicked off in Kazan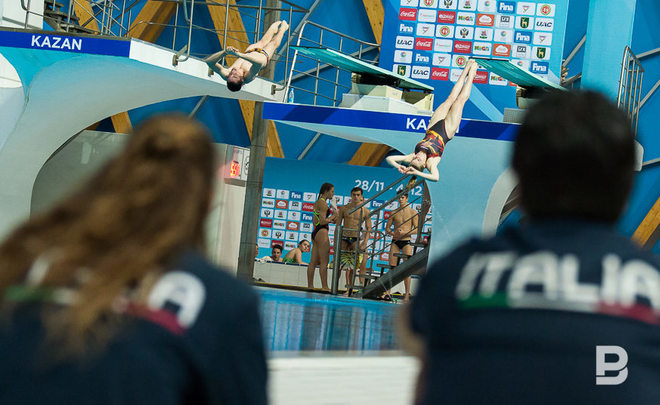 FINA World Junior Diving Championships began in Kazan on 28 November. Team mixed competitions took place on the first day. Realnoe Vremya goes into details.
Shleikher as Russia and Tatarstan's hope
The starting World Junior Diving Championships has several intrigues at once. Spectators who decided to spend time at Aquatics Palace instead of wearing out their trousers at home or watching football or hockey will have things to look at. Why? Because diving is a sport where even young athletes can achieve great sports results. Was it a joke that over 10 participants of the Summer Olympics in Rio de Janeiro came to Kazan?
Savvy Kazan spectators will pay great attention to platform events. Pupil of the Kazan school Nikita Shleikher is one of the favourites. The Tatarstan athletes managed to become a bronze medallist of the European Championships (!) at the age of 18. Nikita won the World Junior Diving Championships 4 years ago. Now Nikita is expected to conquer the world, in all senses.
Apart from Nikita Shleikher, there will be other people who will surprise and gladden us in Kazan. A familiar athlete Ruslan Ternovoy will compete in Category B. He has quite a high chance of success because the almost 16-year-old diver performs 2 and 3 somersaults with twists. It is an incredible risk and amazing technique that mainly Asian athletes are able to do at the moment.
No worries about Asian athletes. This generation of Chinese divers doesn't look very strong. In addition, real leaders are either older than juniors or could not come because of injuries. The national teams of Germany, Canada and Great Britain are worthy of attention. They are ready to win and surprise.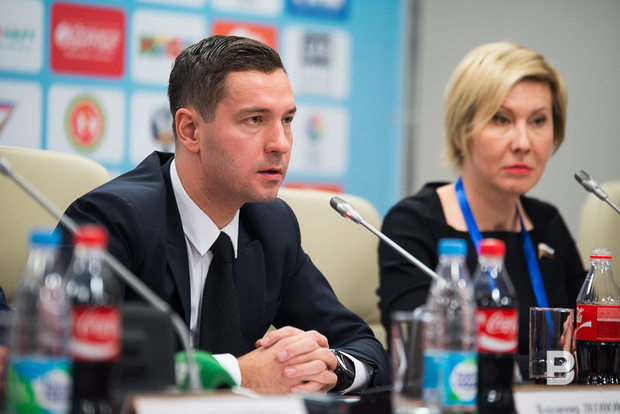 'In this aspect, Kazan is Number 1'
Despite being a junior contest, this tournament is of great importance to both Kazan and Russia. The capital of Tatarstan is hosting big events nonstop. The Confederations Cup Draw and Muaythai World Cup took place in Kazan last week, not to mention different sports matches. Minister of Youth Affairs and Sport of the Republic of Tatarstan Vladimir Leonov noted the tight sports schedule:
'Down from a mall, straight to the ball again. We have just had the Confederations Cup Draw and now we are opening the Diving Championships. We say goodbye to FIFA but hello to FINA. Now Kazan is hosting a great deal of events. These World Championships will end the aquatic season. Of course, we have a great Aquatics Palace. It is ready to host all diving competitions. This sport is very beautiful. Tatarstan also has traditions even if diving started to develop serious not a long time ago. I am sure this competition will have very beautiful dives,' said the minister on the press conference before the opening of the championships.

Russian Diving Federation and Synchronised Swimming Federation President Aleksey Vlasenko was generous with praise of Kazan.

'As a tradition, we host all the international competitions in Kazan. The capital of Tatarstan is famous for its professionalism. Today the city is the aquatic capital of Russia. It is not only our opinion. FINA representatives agree with us. Here people know how to organise events at a high level. When the place of this or that competition is discussed, many foreigners ask to go to Kazan. We are very glad that the current Junior Diving Championships is taking place in Kazan. Moreover, the stands are always full here. I have visited many countries, neither Canada nor Dubai has something similar, believe me. In this aspect, Kazan is Number 1.'
State Duma deputy, honourable coach of Russia Olga Pavlova noted the importance of the programme for orphaned kids and children who are in a socially difficult situation. Later together with Vlasenko and Damir Fattakhov, she participated in the event within the framework Support Ours project. Several large families were given presents from the Diving Federation of the Republic of Tatarstan during the programme.

'I can't help but focus on another component of the very beautiful events – the programme for orphaned children, kids who are in a socially difficult situation. We have been fulfilling this programme for 2 years and inviting kids to big competitions. Children are given presents, autographs, they support our country. Champions, successful people give them their own energy. And we hope that these kids' heart will melt thanks to the support. We continue looking for a new cooperation form. Today Kazan is helping us much. We invited large families to this event. This programme is unique. I hope that it will become unique in Tatarstan very soon.'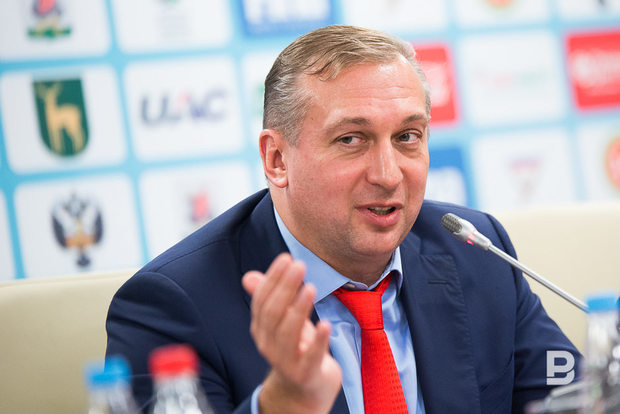 'These competitions are a big responsibility for us as organisers'
Later President of the Diving Federation of the Republic of Tatarstan Damir Fattakhov noted the importance of that competitions: 'These competitions are a big responsibility for us. As organisers, we are very proud of it. I am very glad that such tournaments take place in our city because they help us to continue popularising this sport among the population of the republic.'
At the same time Fattakhov hoped many parents would decide to send their kids to diving school due to the emotions of the competitions.
'I am convinced that the effect of the competitions will be immediate. And many kids will start doing this sport, and parents will decide to send their kids to diving school. The demand is already high. This is why it can't help but make us happy.'
Vice-President of the Diving Federation of Russia Gleb Galperin noted Russia was gradually turning into one of the major sites to host international aquatics competitions, diving competitions in particular: 'Our country is becoming a real diving capital: Russia, including Kazan, has a lot of tournaments. I am sure that athletes and spectators in Kazan will have the next big sports events where the future of diving that will compete in the next Olympics will show itself.'
A colourful opening ceremony took place after the press conference. The parade of athletes and delegations was its pinnacle. Executives of the starting competition was given the welcome speech.
'Indeed, Kazan is a sports capital of Russia. Every week we host new competitions. We have a long cooperation history with FINA. Last year, we were encharged with receiving the best athletes from all over the world. It was really a wonderful sports event. Today we are happy to welcome the best junior divers here at Aquatics Palace. Good luck to all the participants,' said PM of Tatarstan Ildar Khalikov.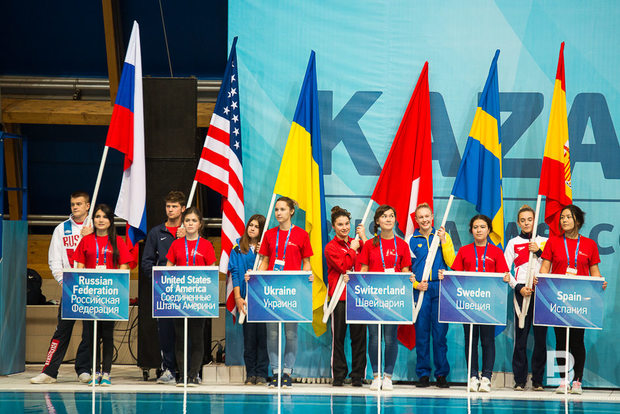 Right to team competitions
The first competition day started with exciting team events. Young athletes needed to perform one dive from the platforms and springboards of different heights. The results of their dives were summed, and the judges announced the winners and medallists.
Despite the experienced and fighting squad of the host team, the national team of Russia could not be among the medallists. Shleikher and Nekrasova's unsuccessful dives did not allow to count on something better than 5th place. Shklyar and Ivanov participated with them as well. 310,20 is the result of our national team. To many people's surprise, the Chinese divers took third position. The couple from the Celestial Kingdom Nanju Zhang and Ling Yang scored only 320,95 points in total. The second place and a silver medal went to sunny Mexico. Representatives of the North American continent Paolo Pineda, Fabian Gómez, Bermeo Abraham, Randal Willard got 321,75 points.
British athletes Williams, Katherine Torrance, Jordan Holden and Owen Harrison became the winners of the first day. At first the British divers performed easy dives, then they showed skilful twists with good degrees of difficulty. The most important thing is that their dives were accurate and good, the judges just could not put a lower mark. The delegation of the Foggy Albion got its first gold. The total result of the winners made up 335,45.
'I think we performed well. We started the competition with uncertainty, but then got used to the pool and calmed down. Before the competition, I was not thinking about winning gold, and focused on the performances,' new junior world champion Noah Williams shared his impressions after the award ceremony.
It was just the start of the competitions that will take place until 4 December. Even if it was the first day, which was not spectacular as it usually happens, it managed to gave us a lot of emotions and impressions. There is more to come, dear readers!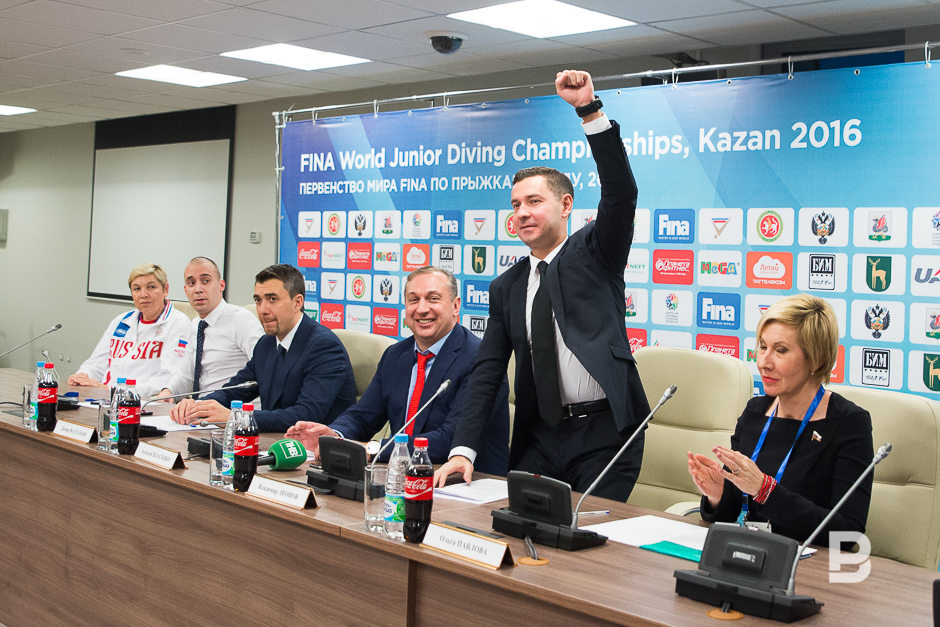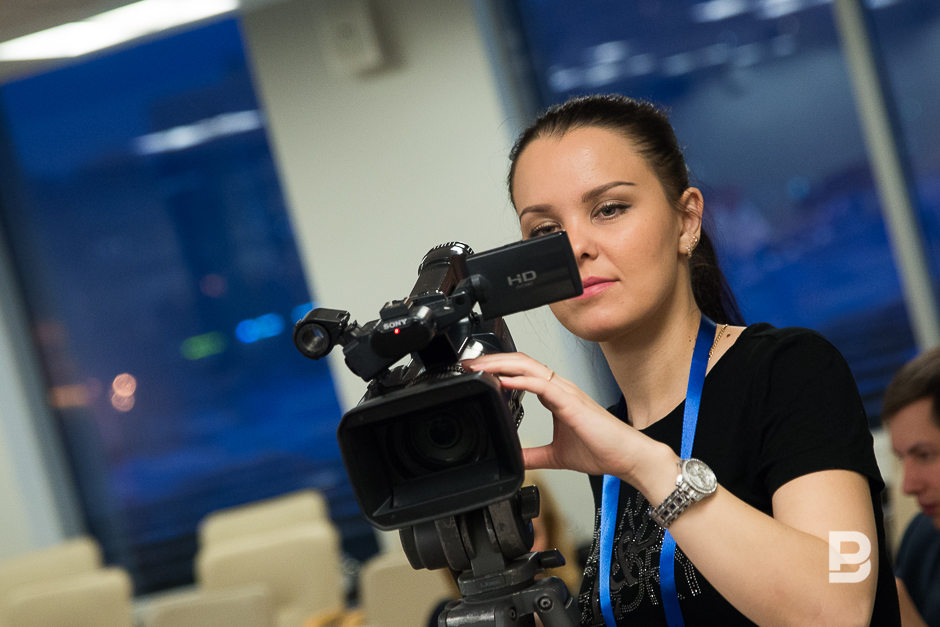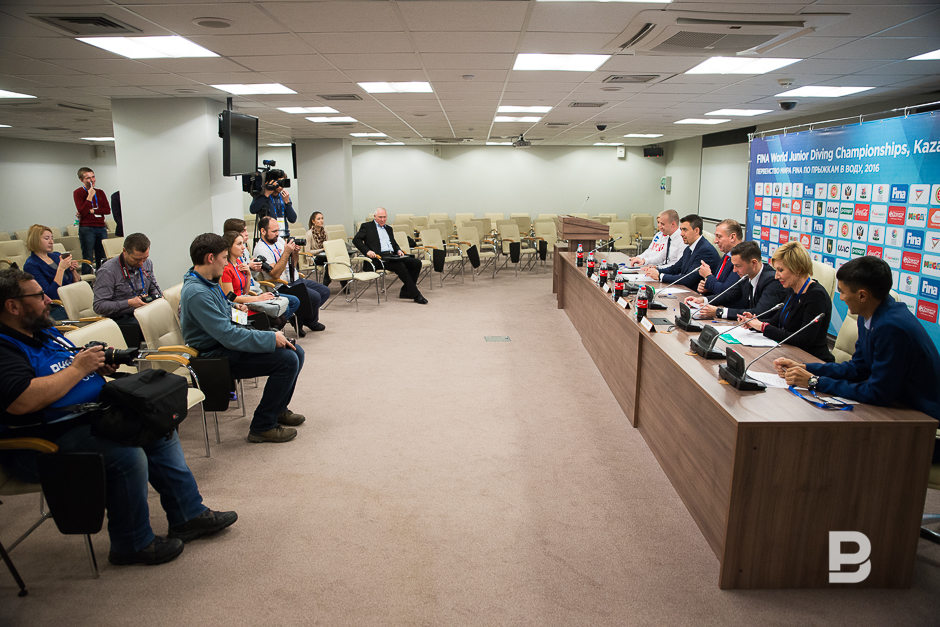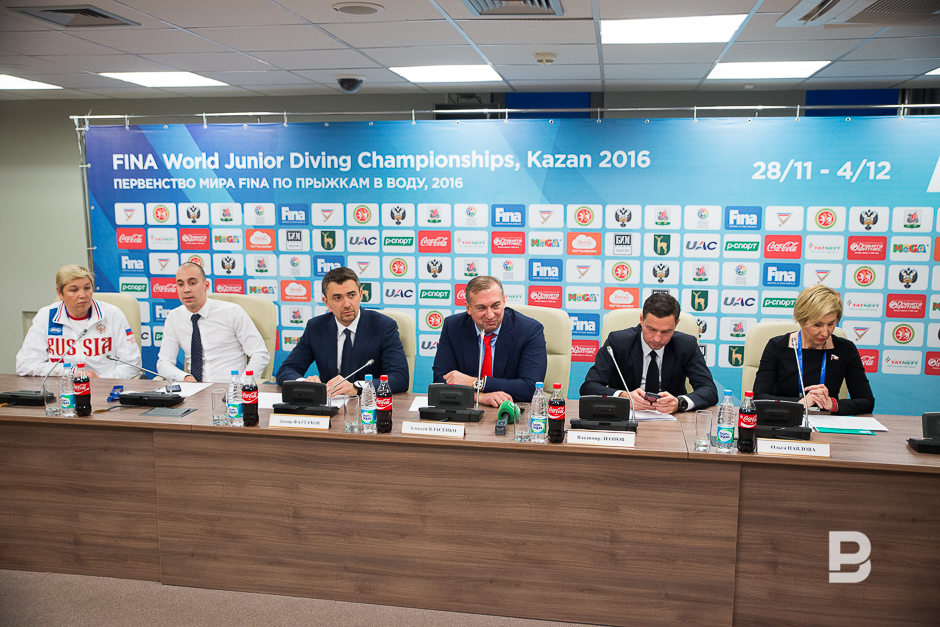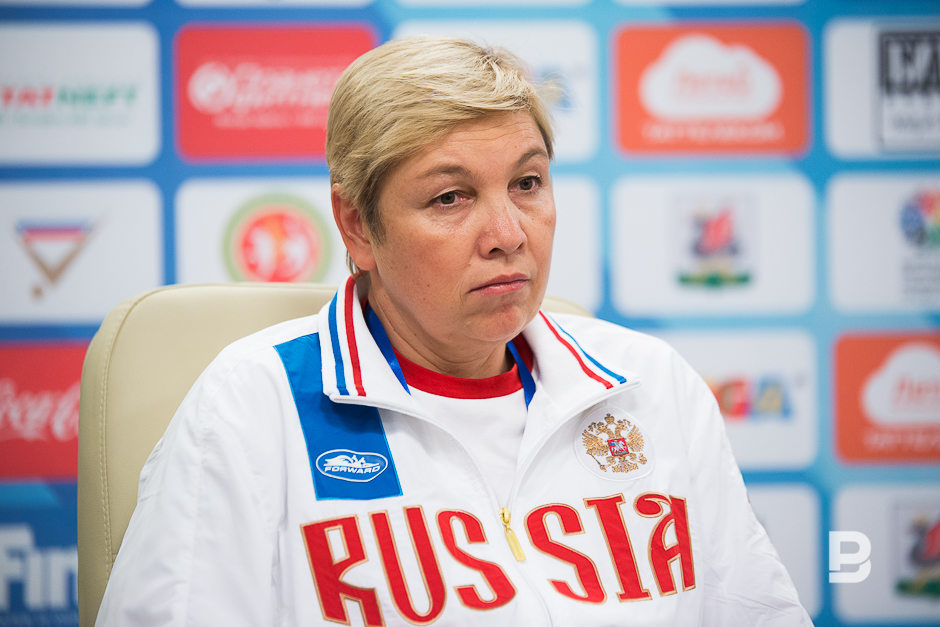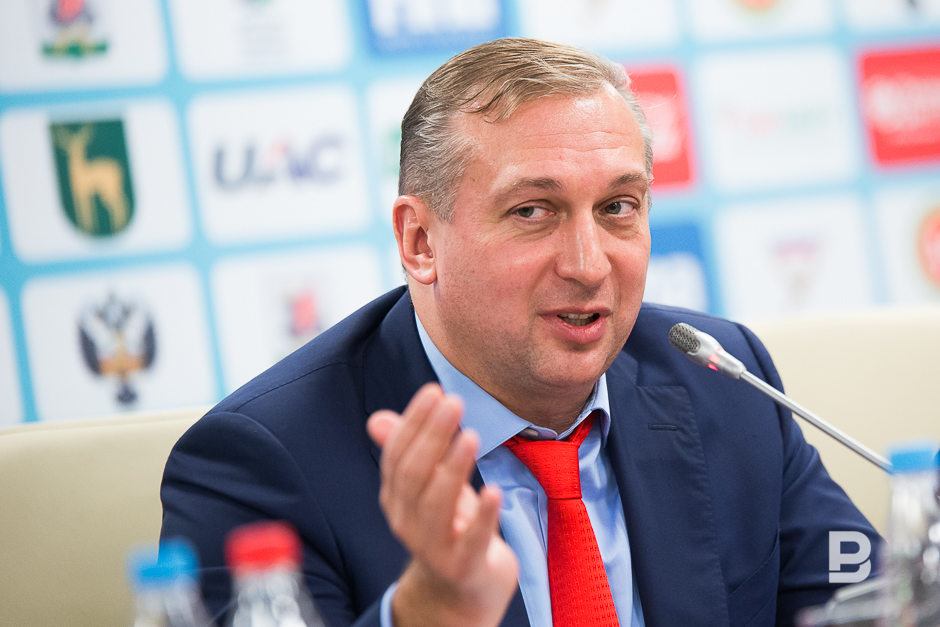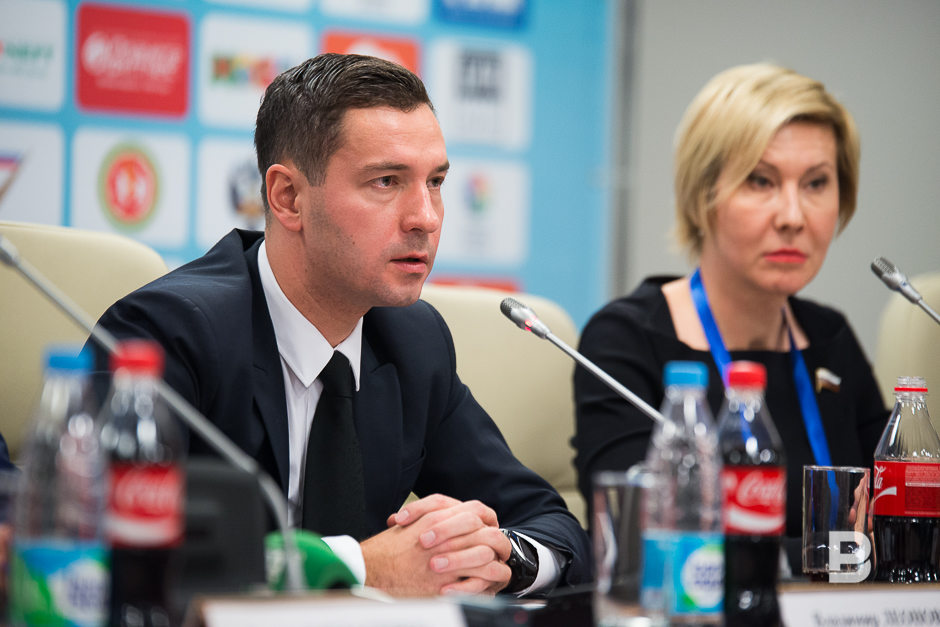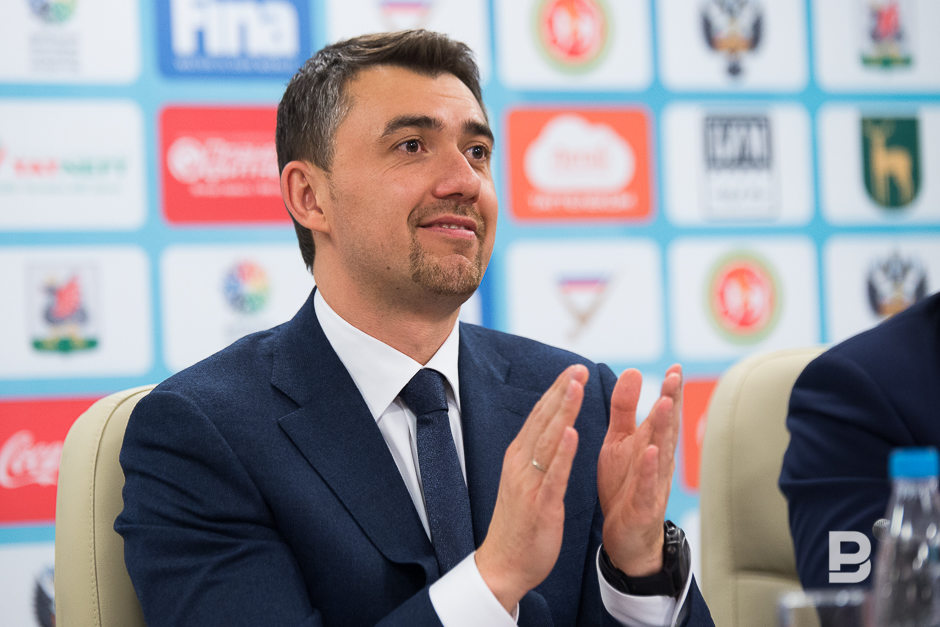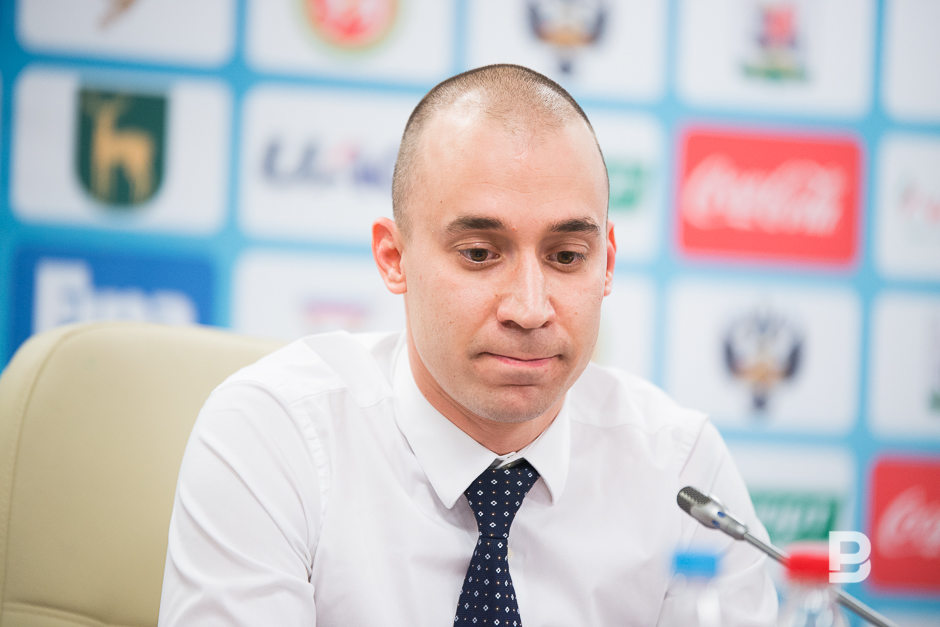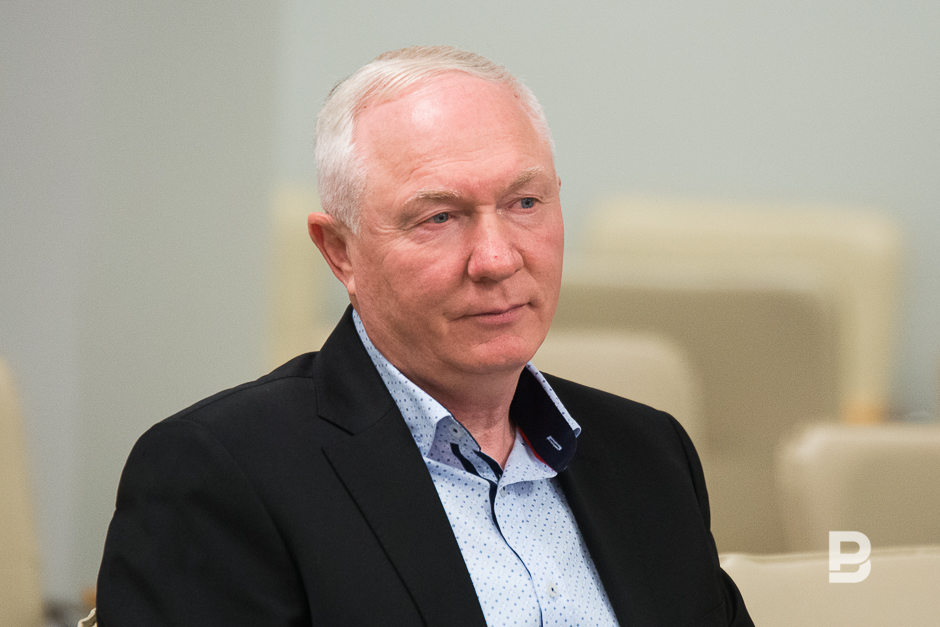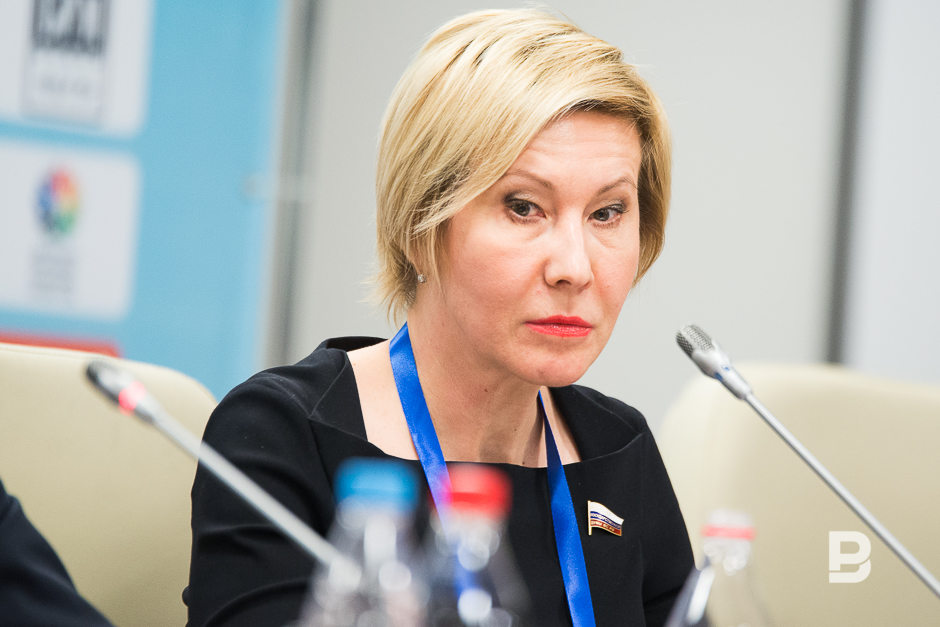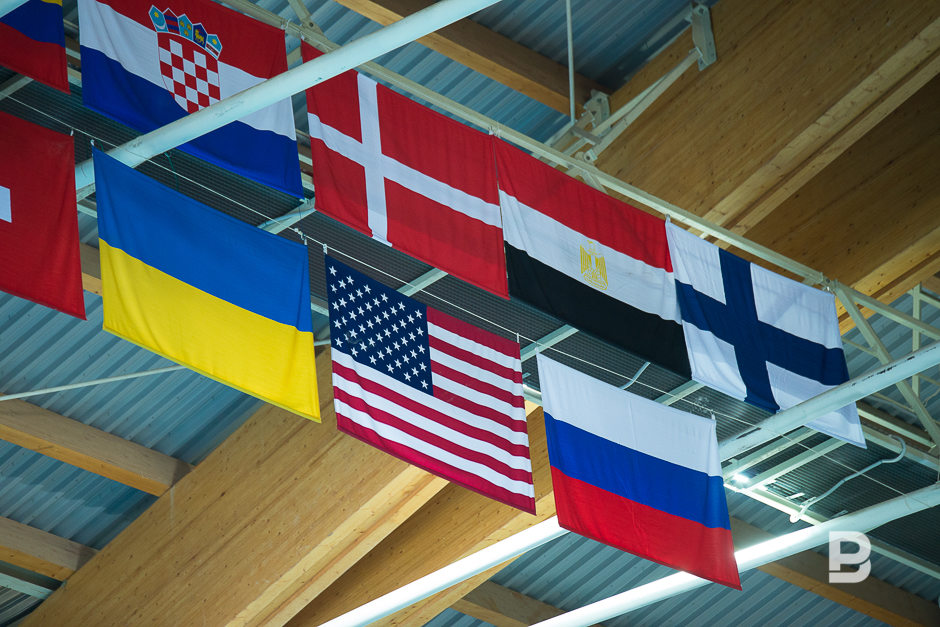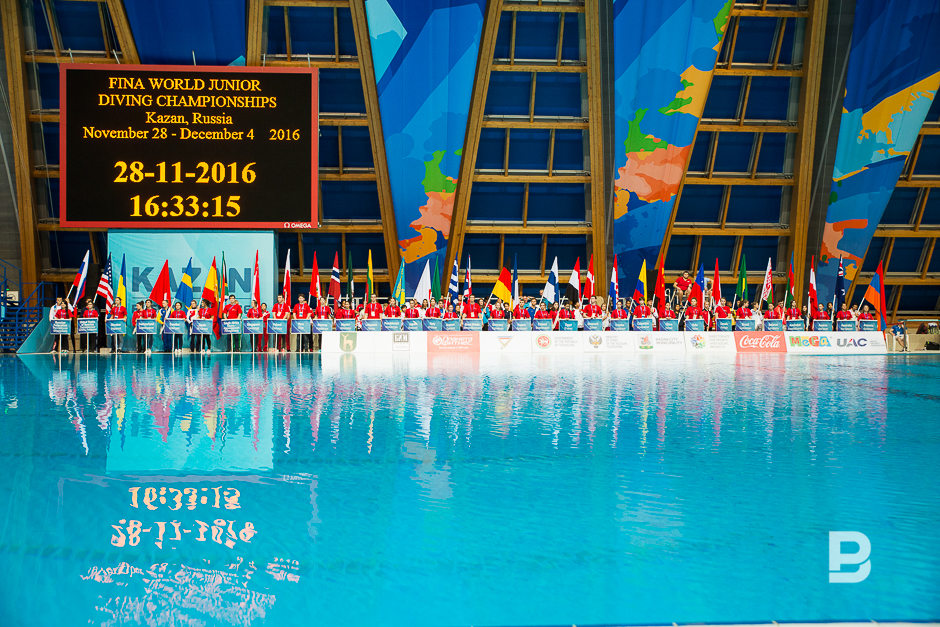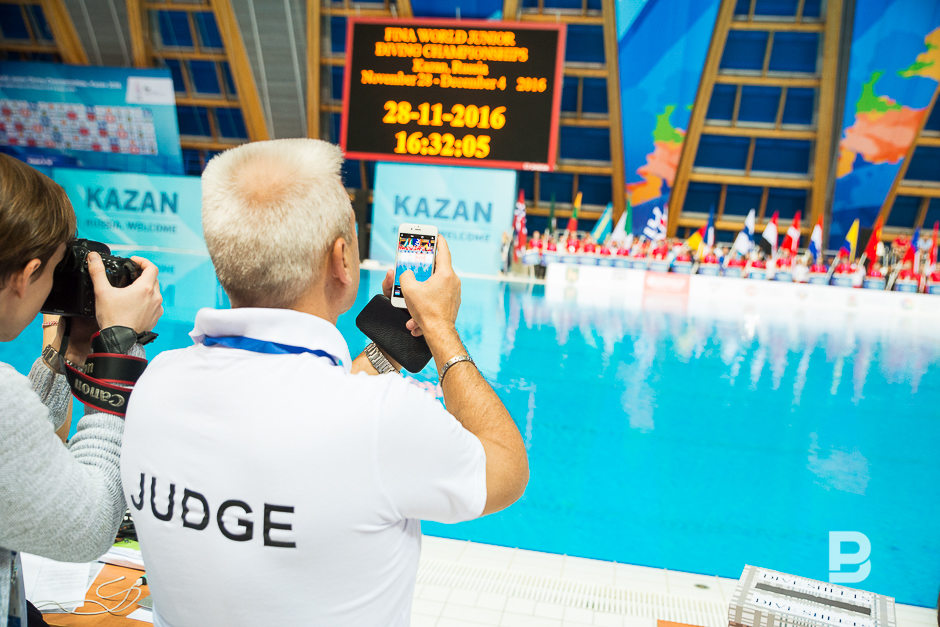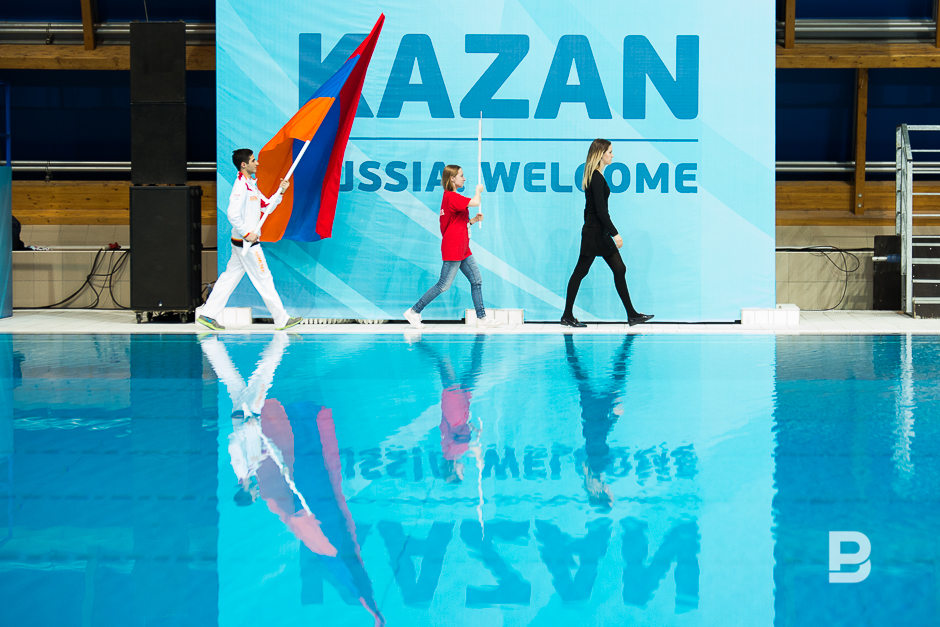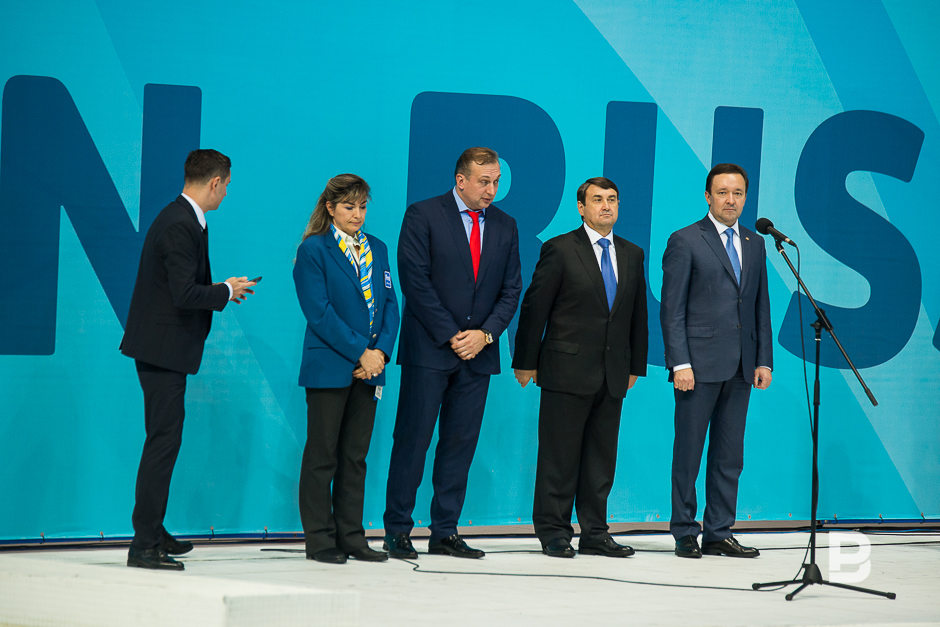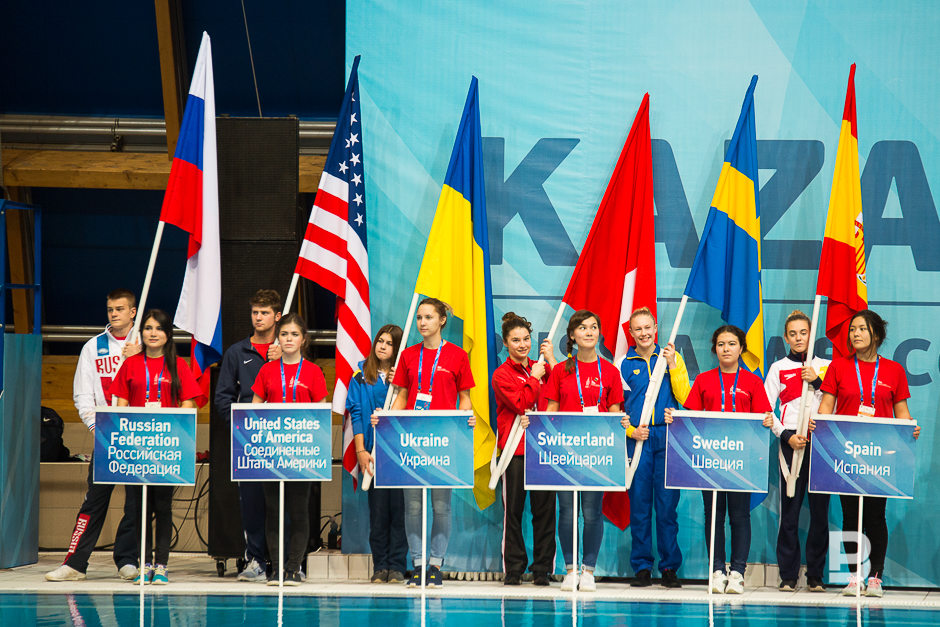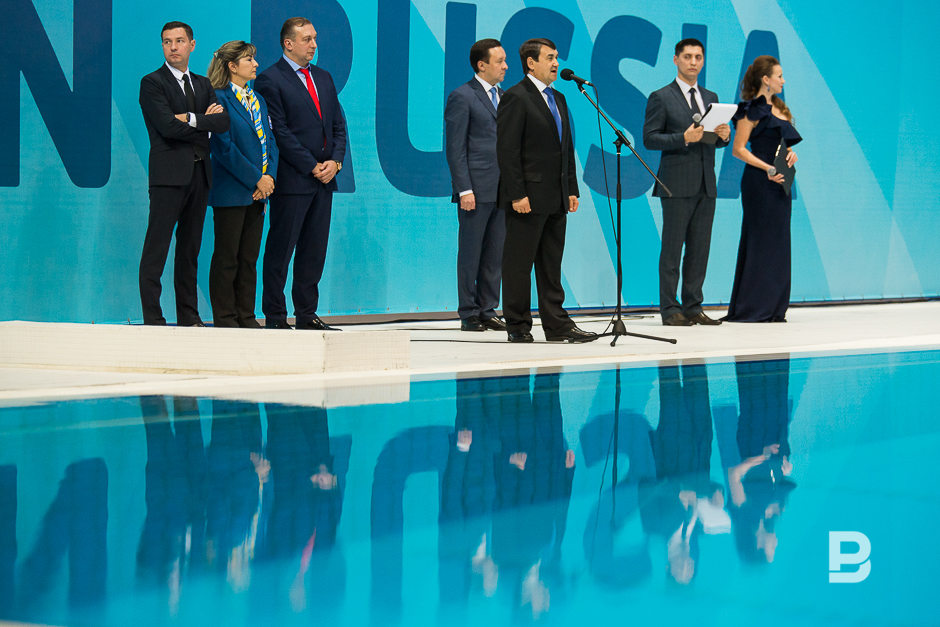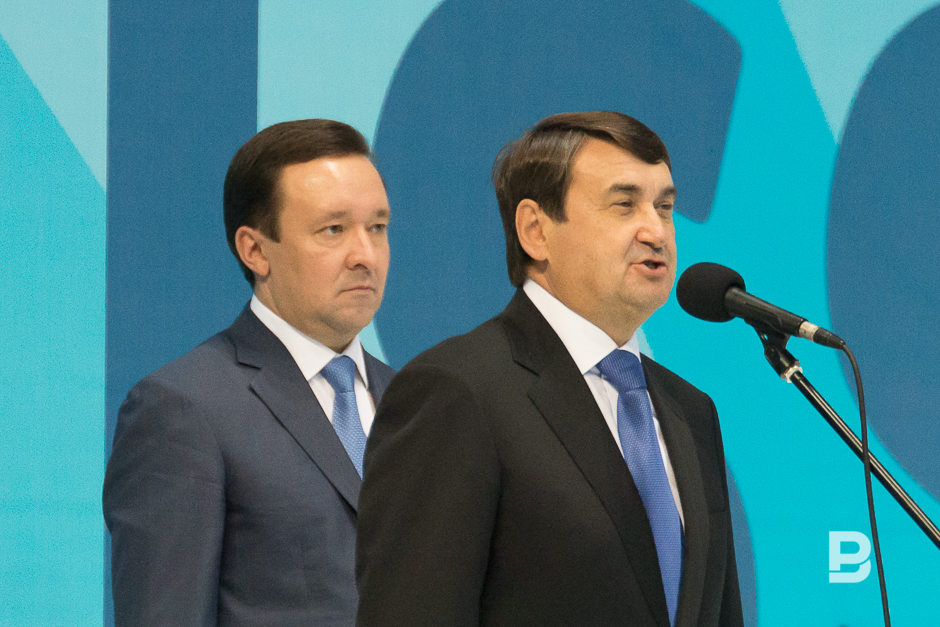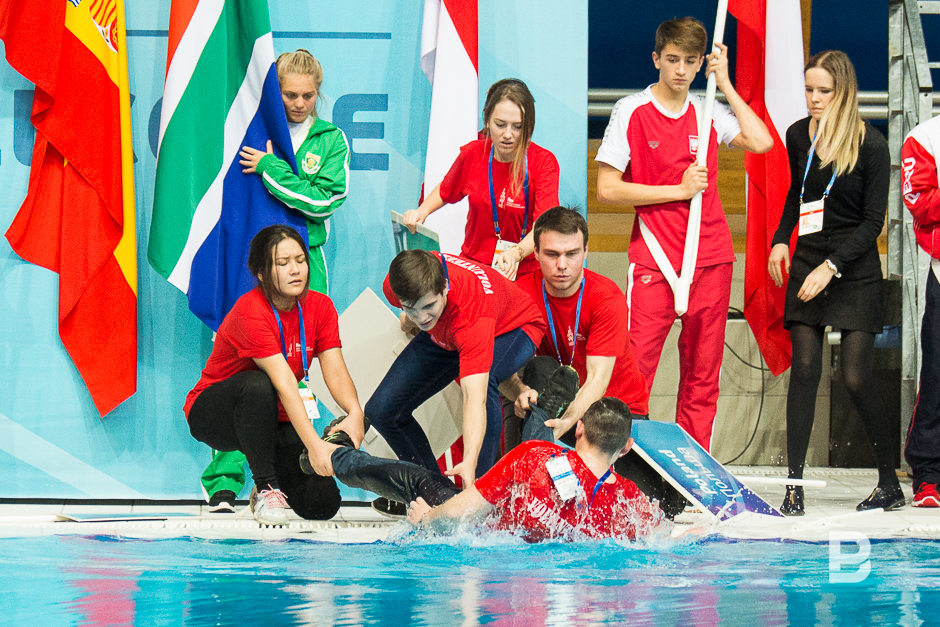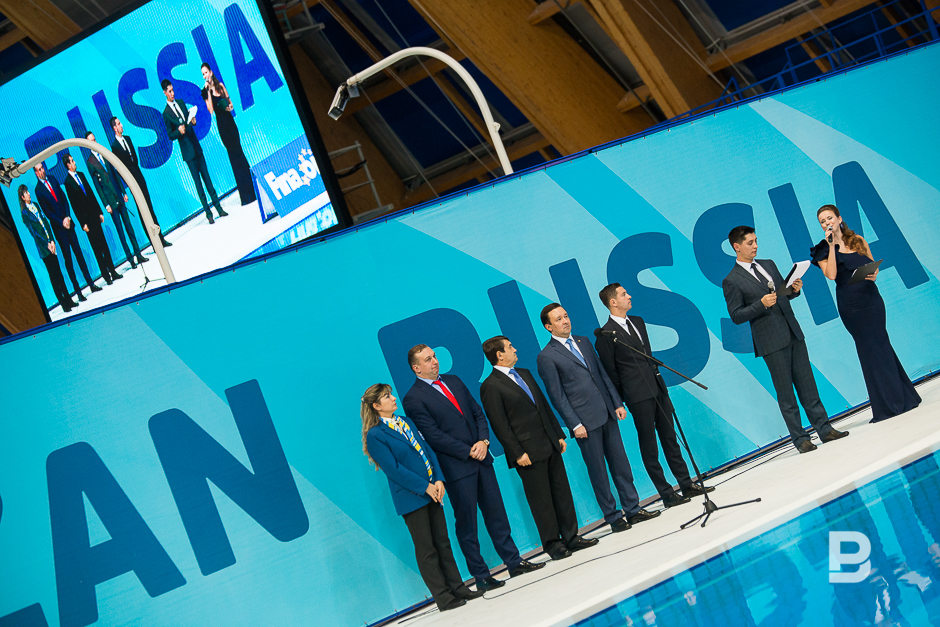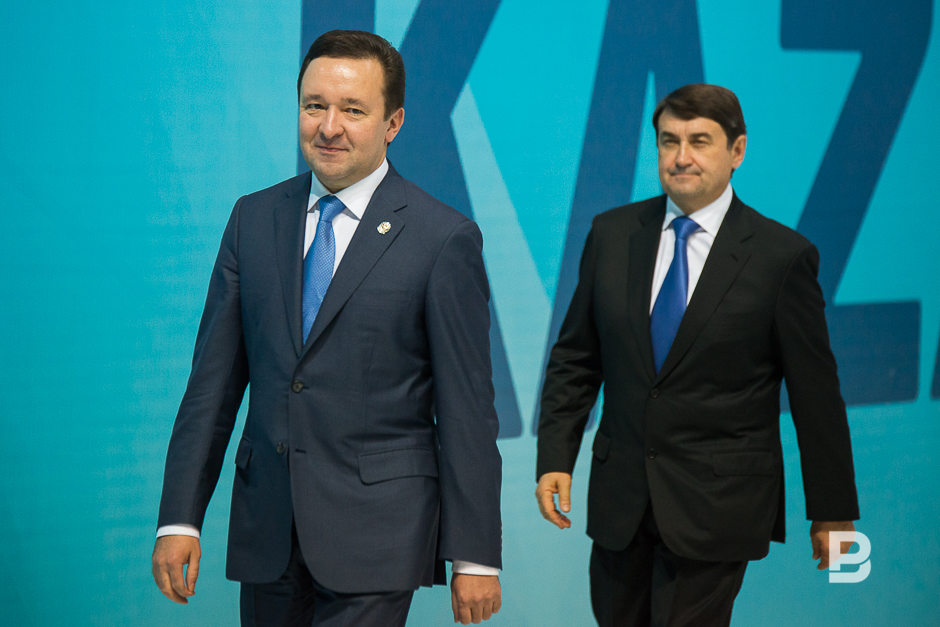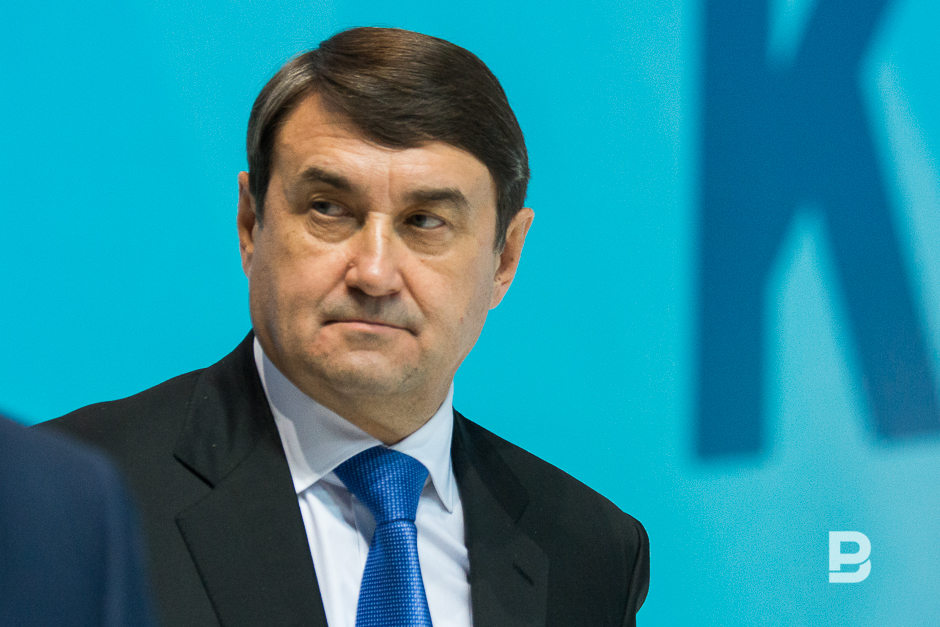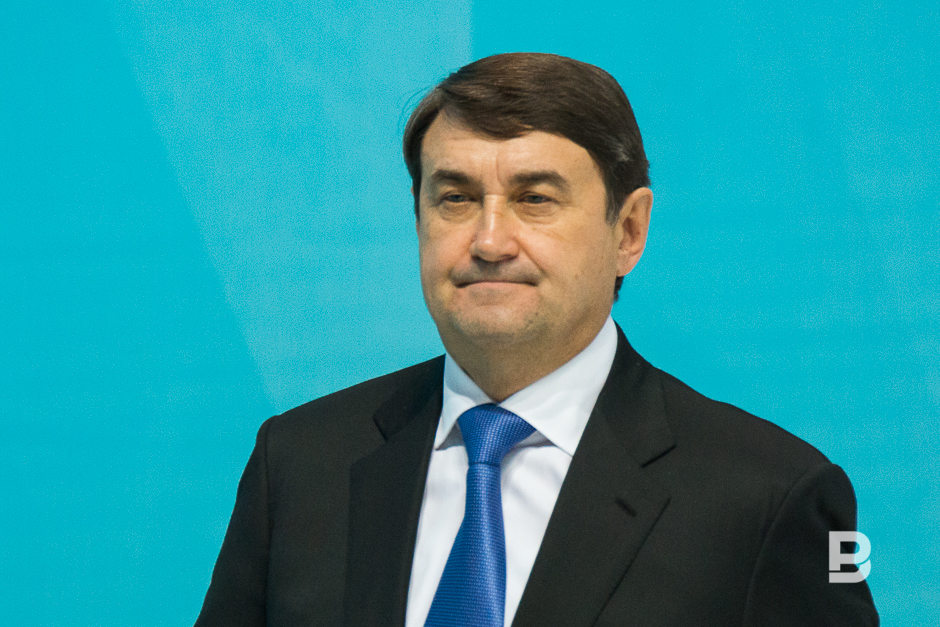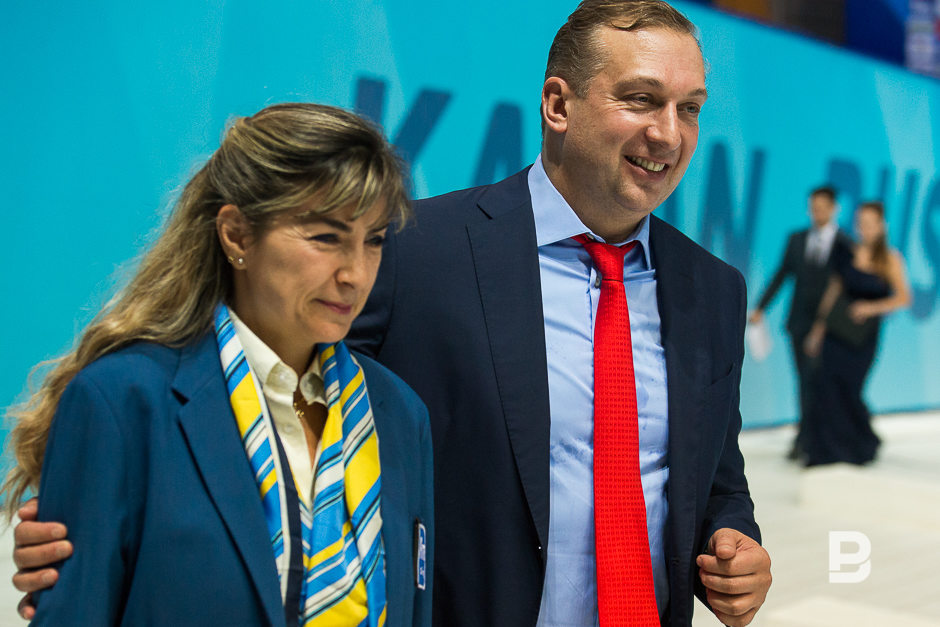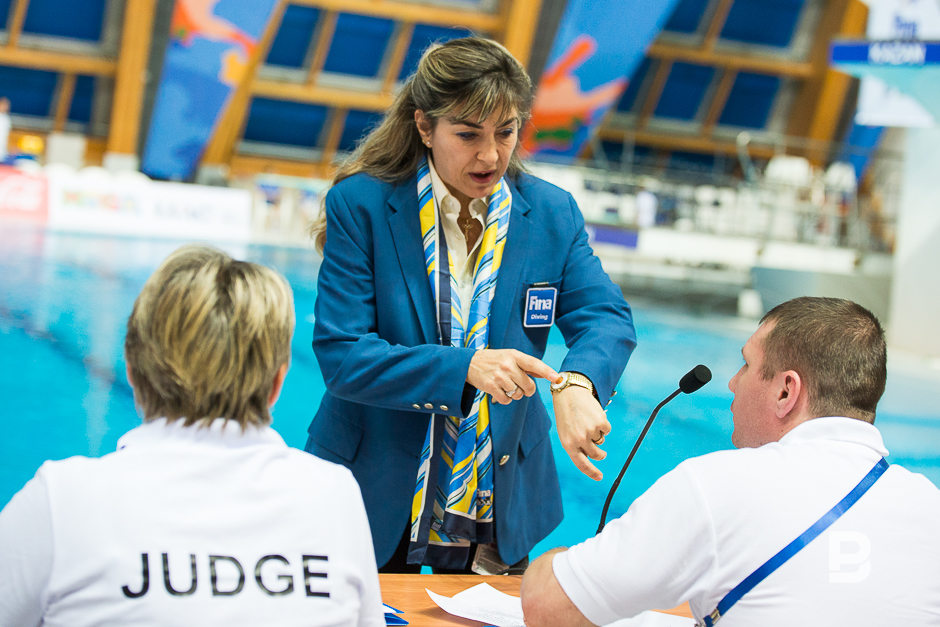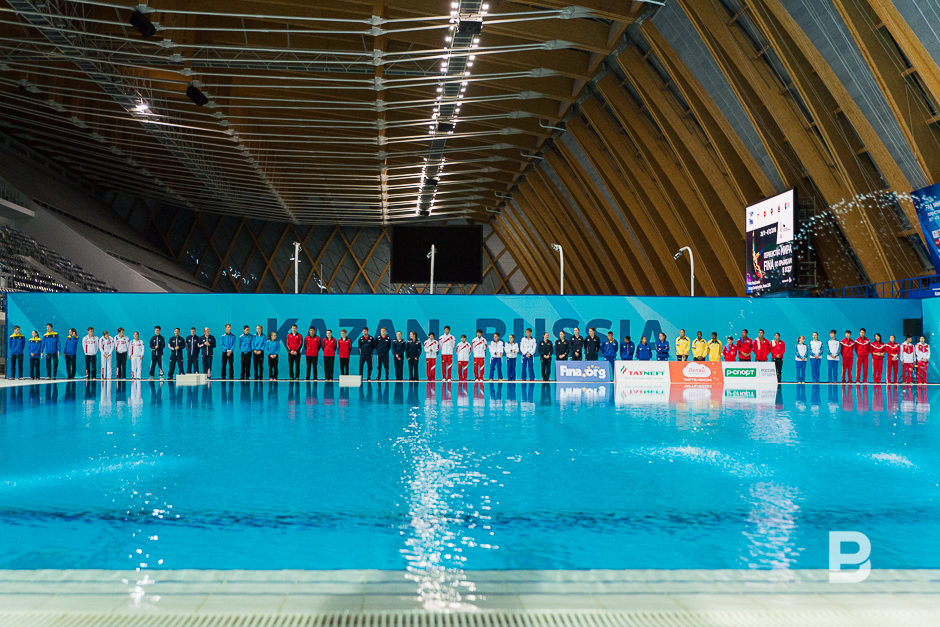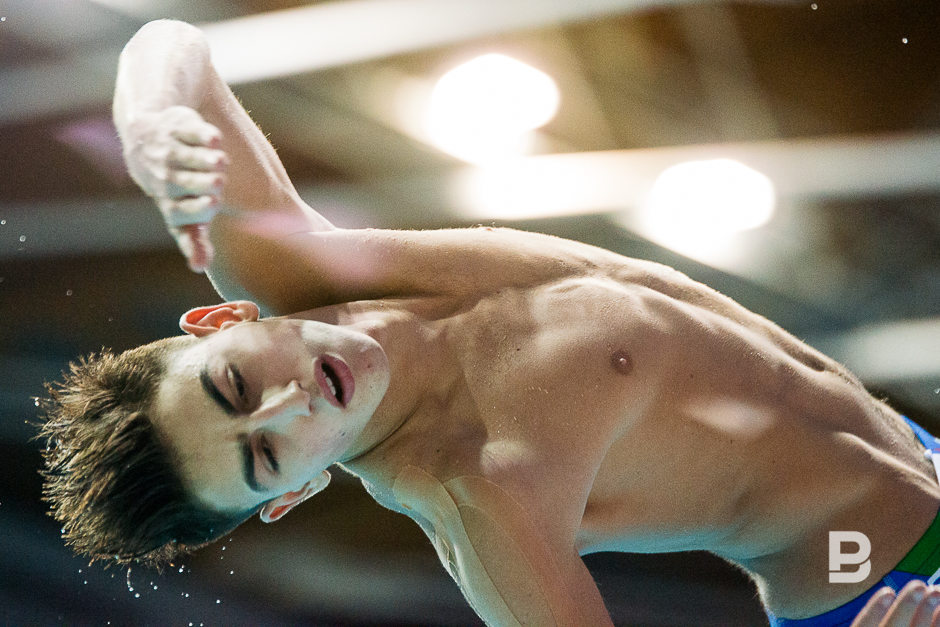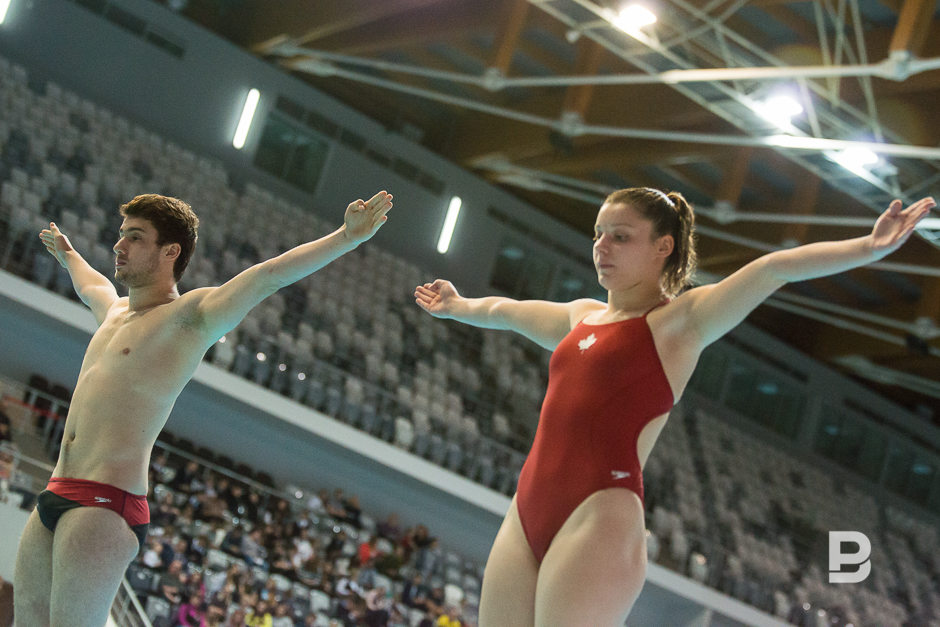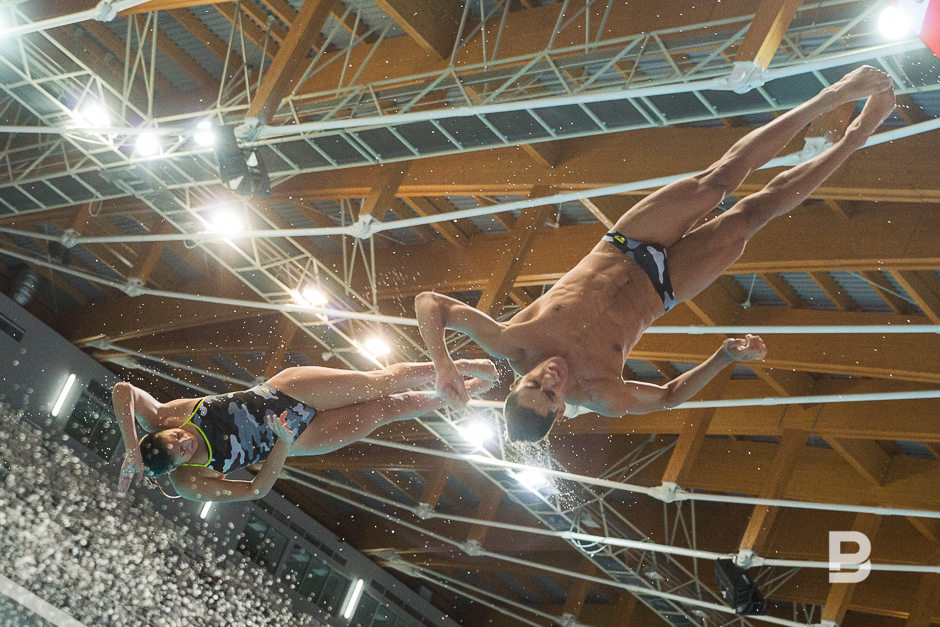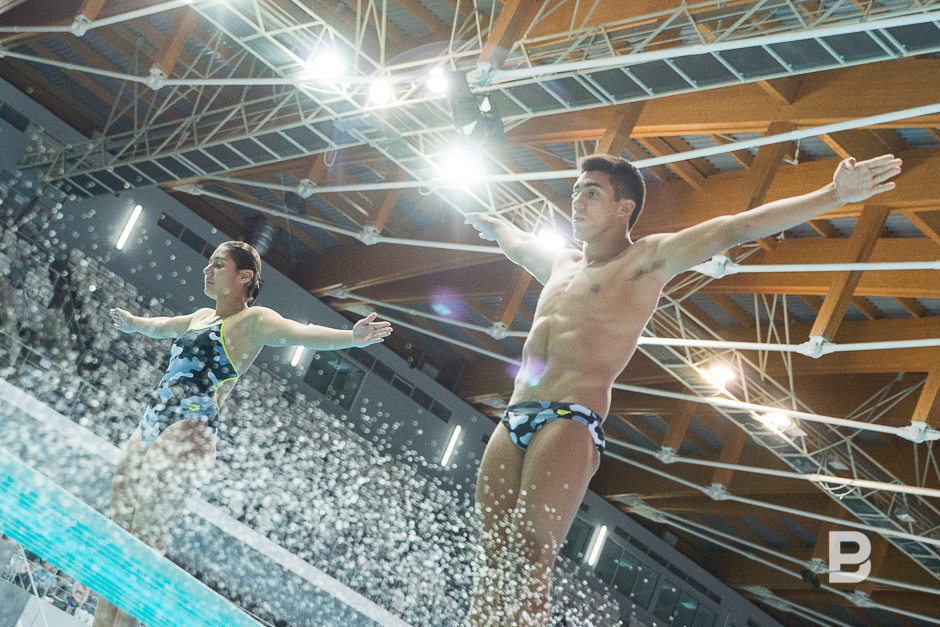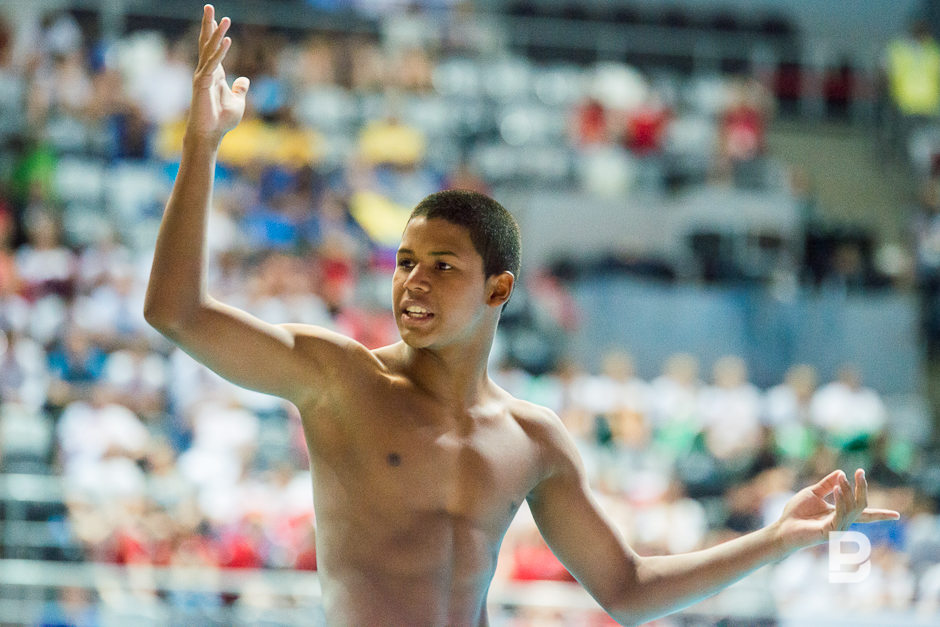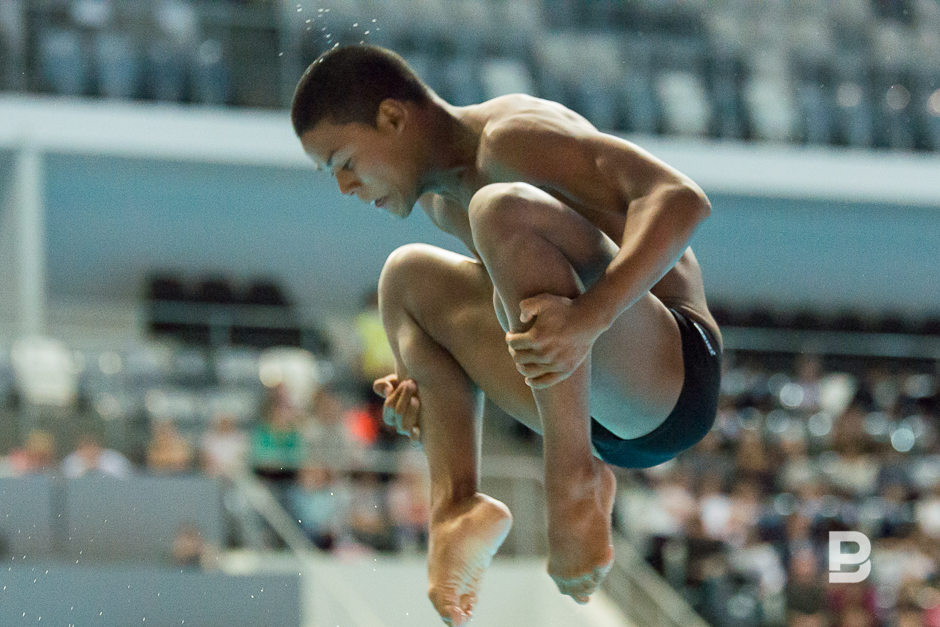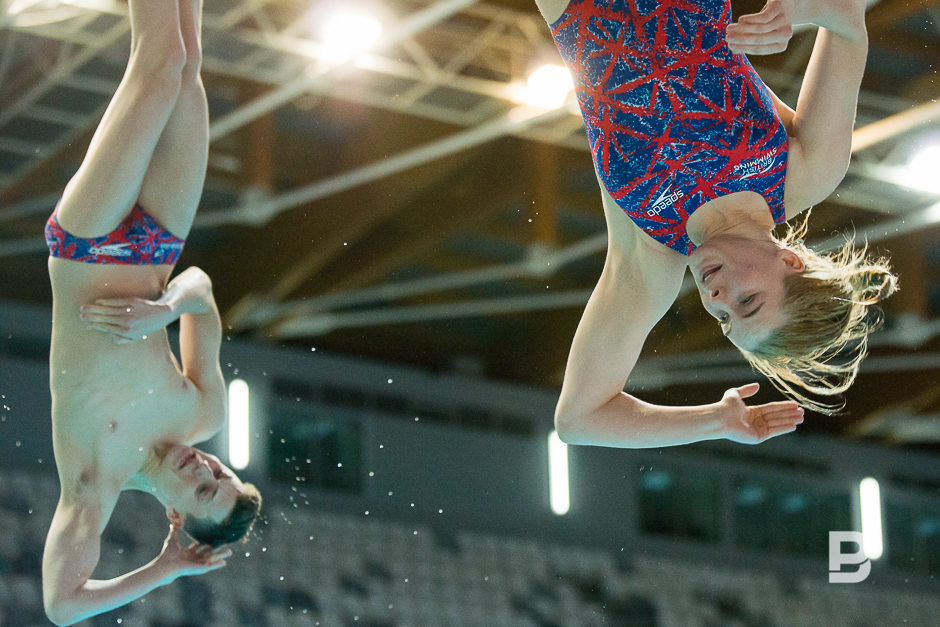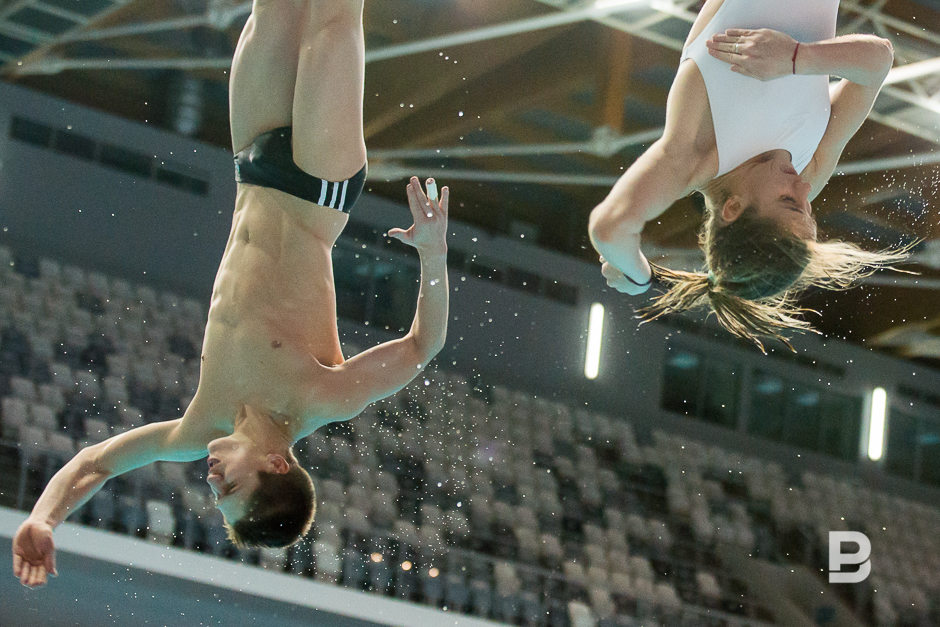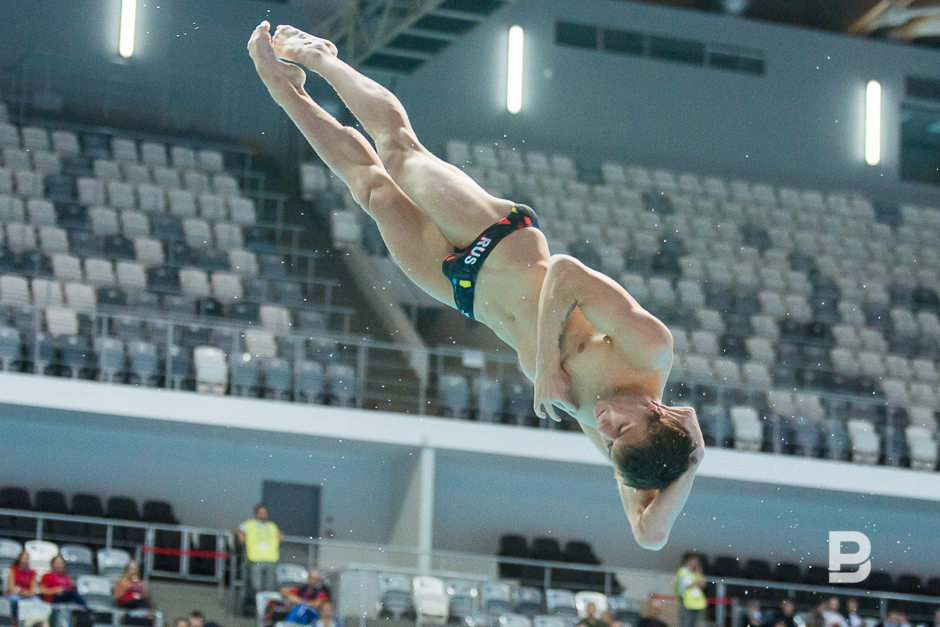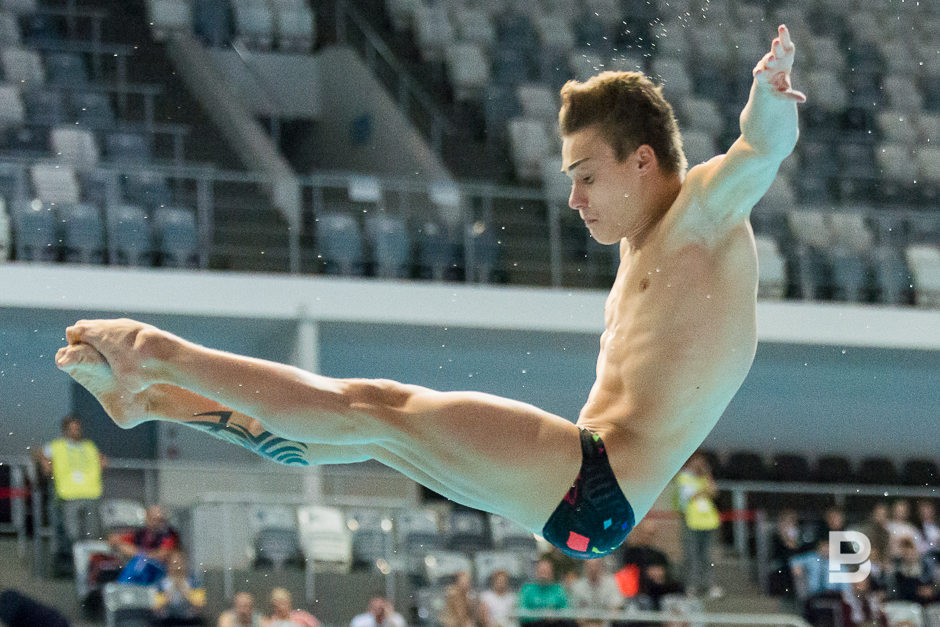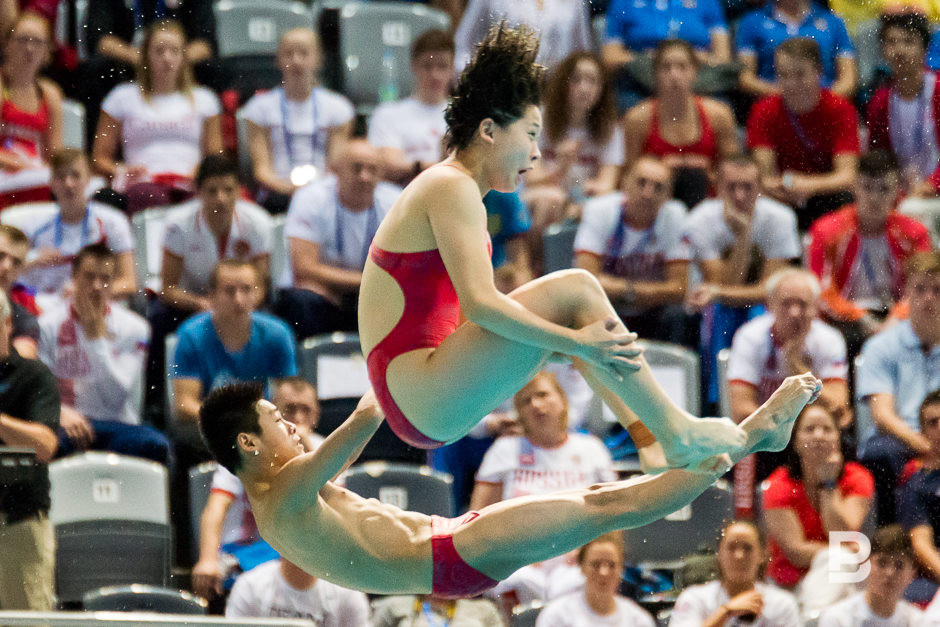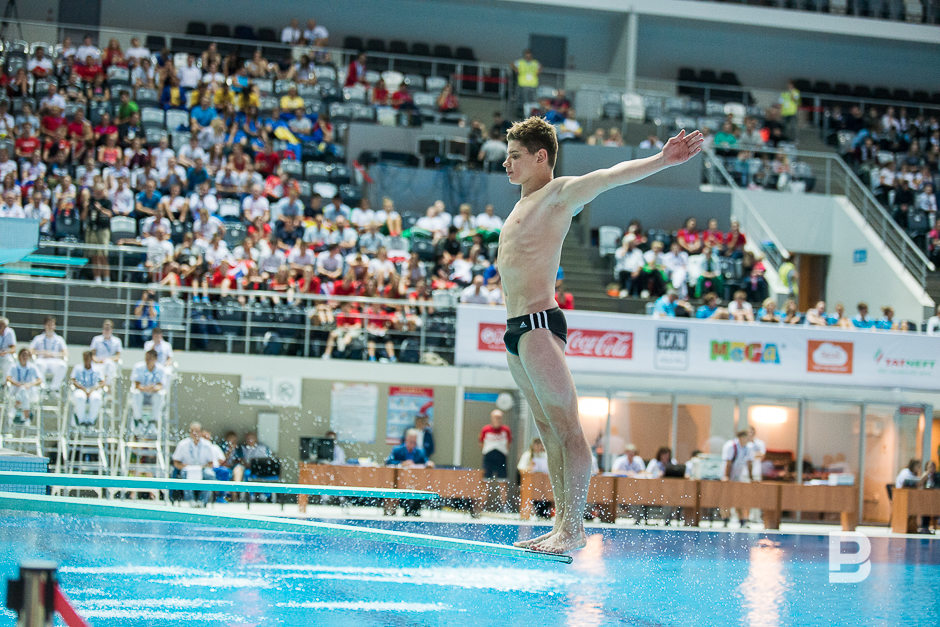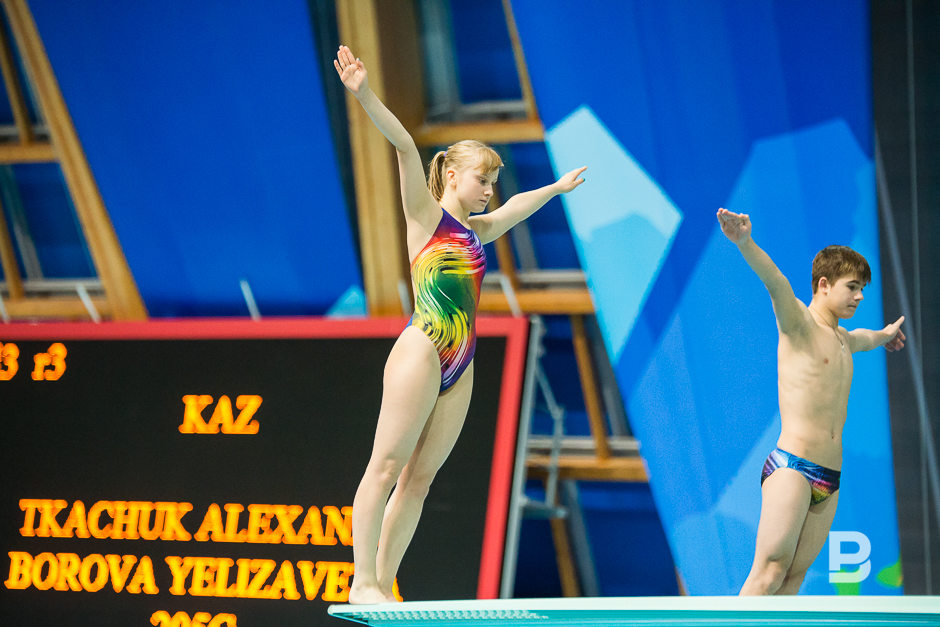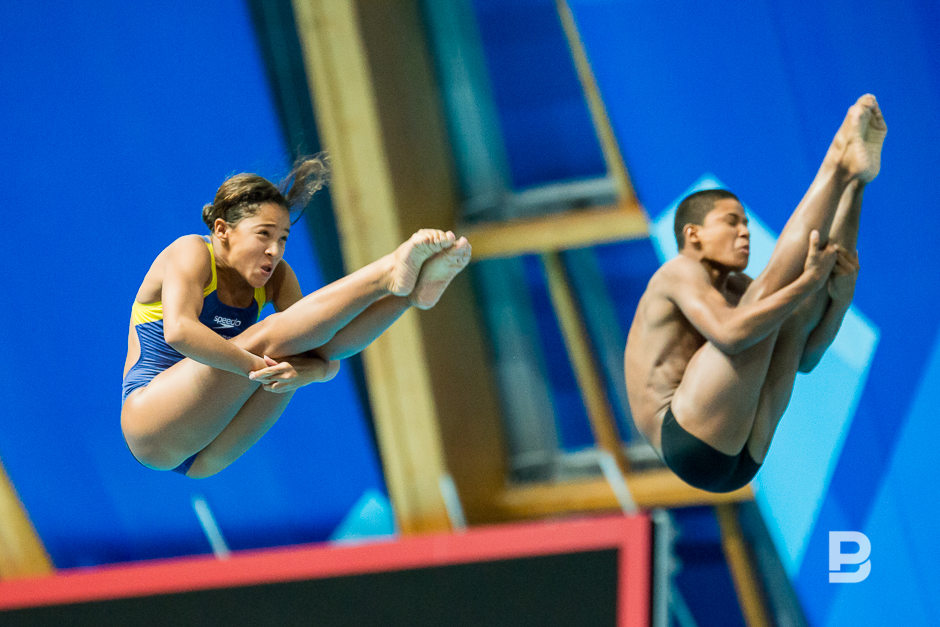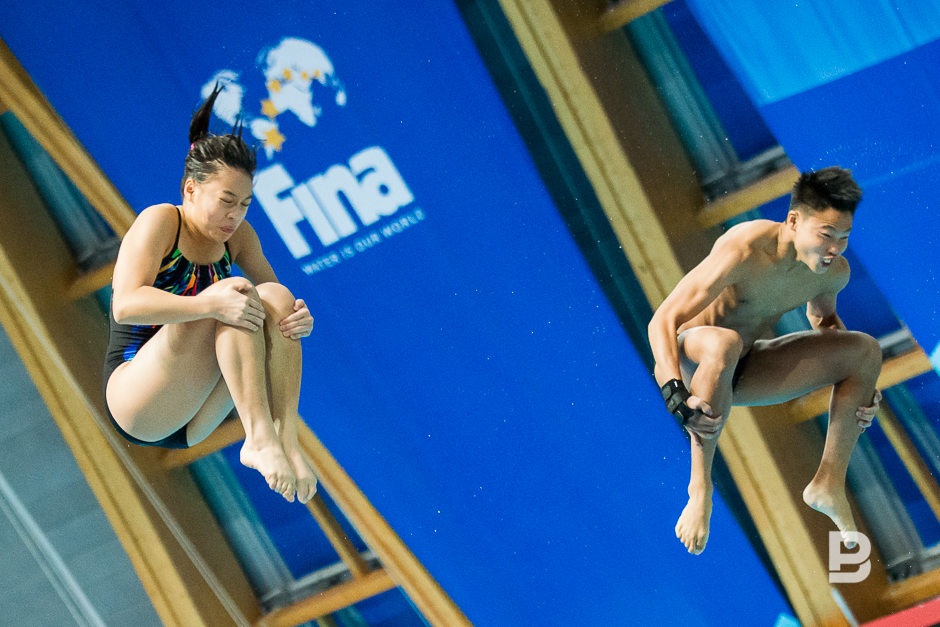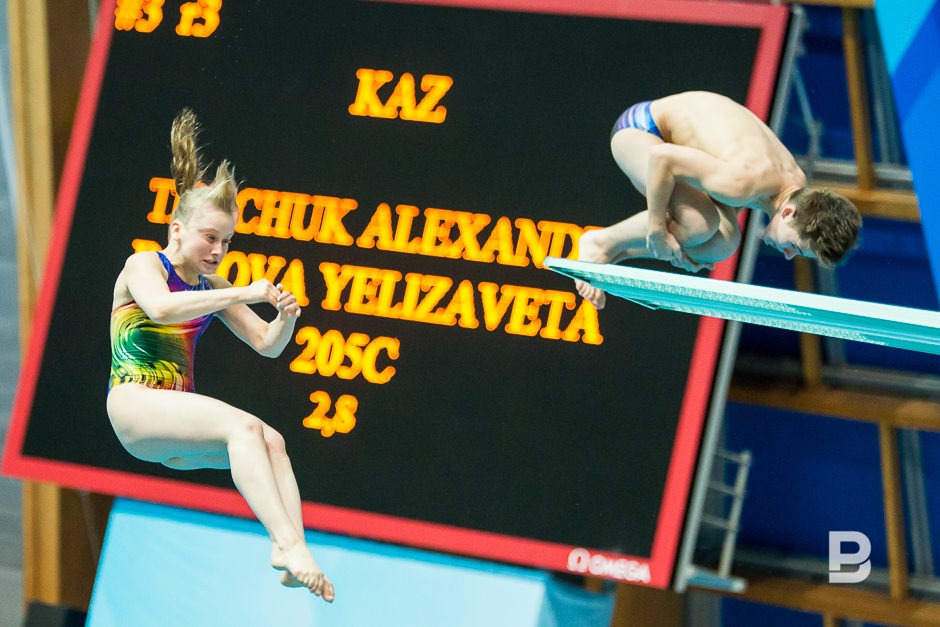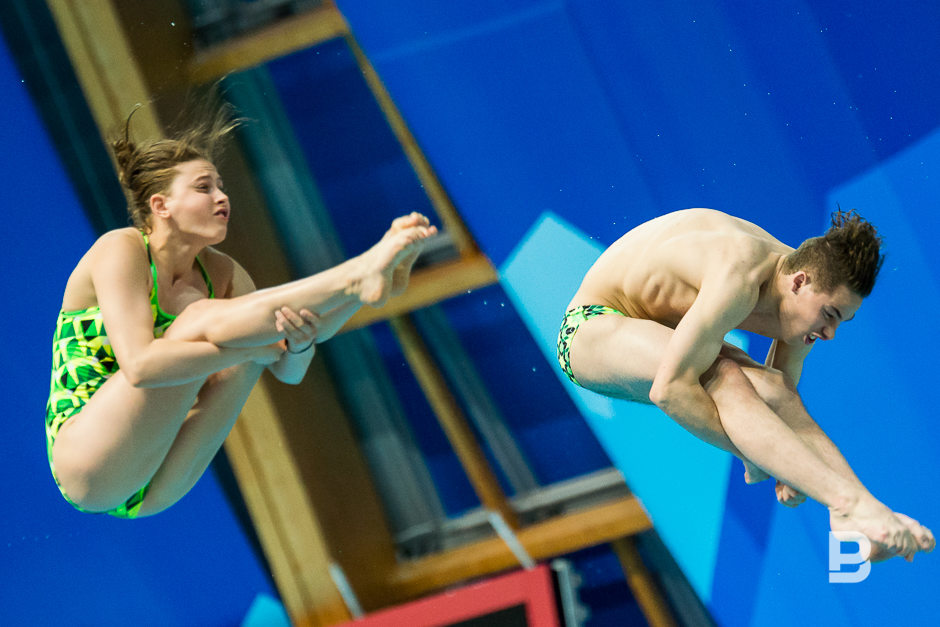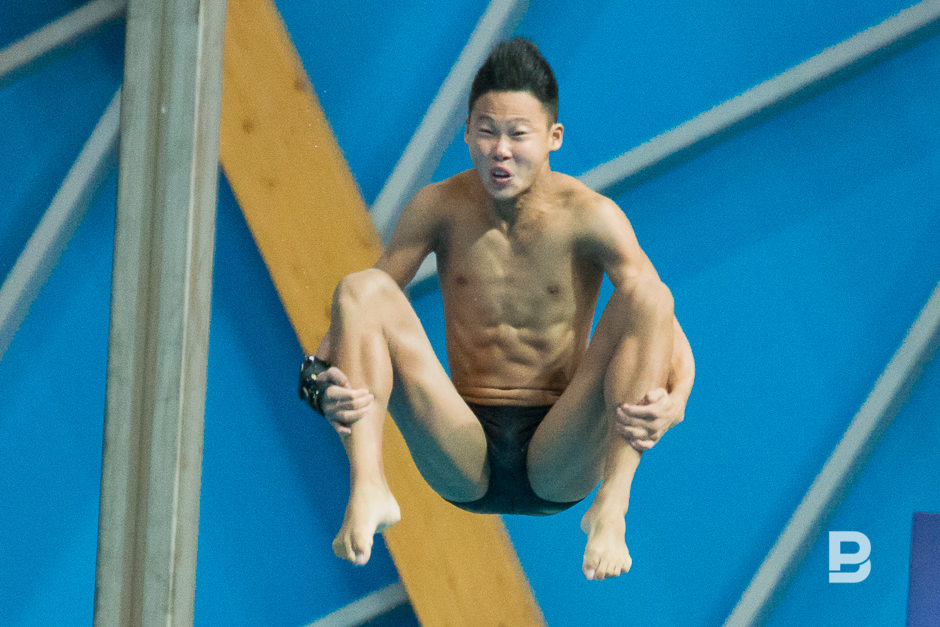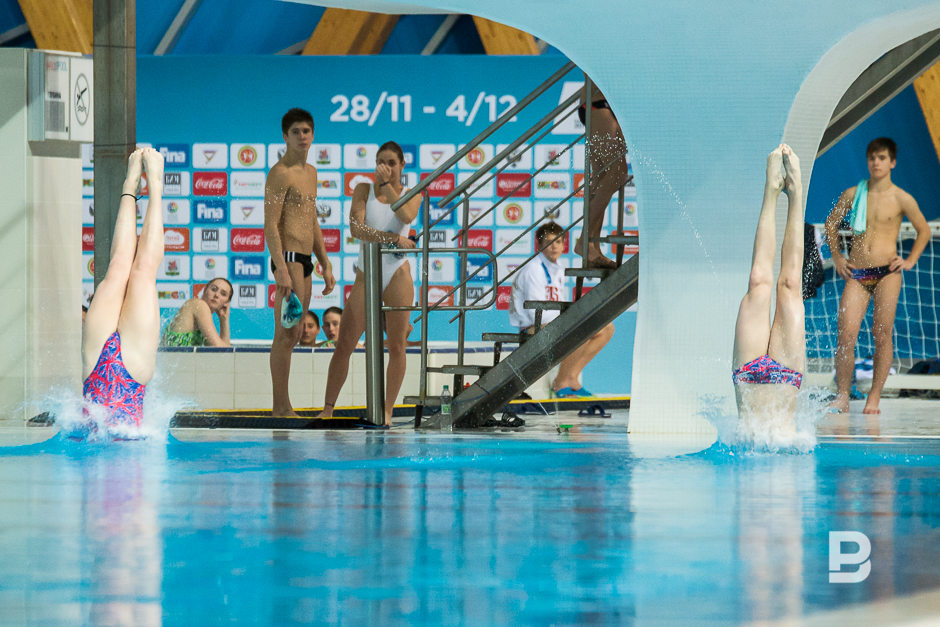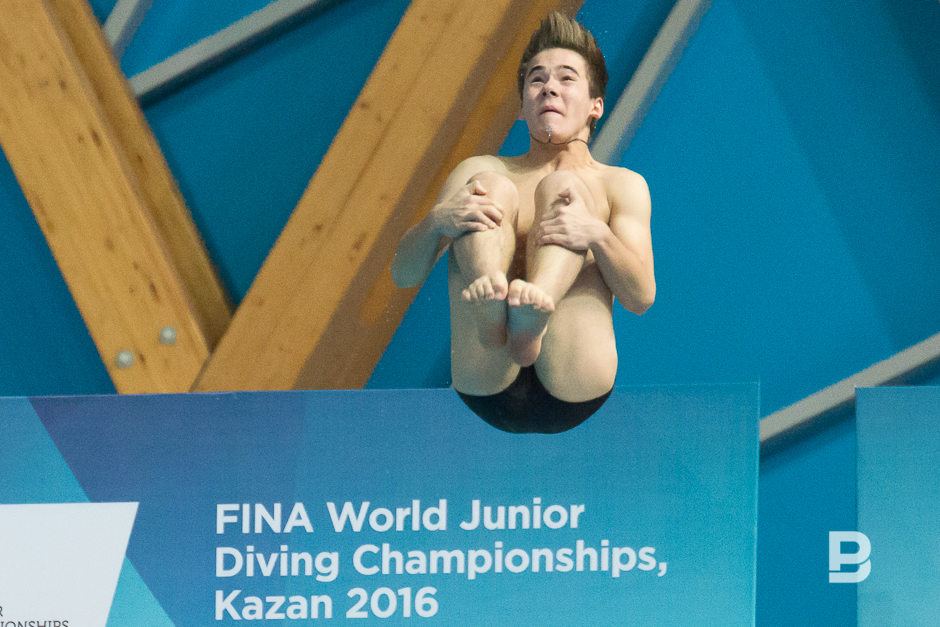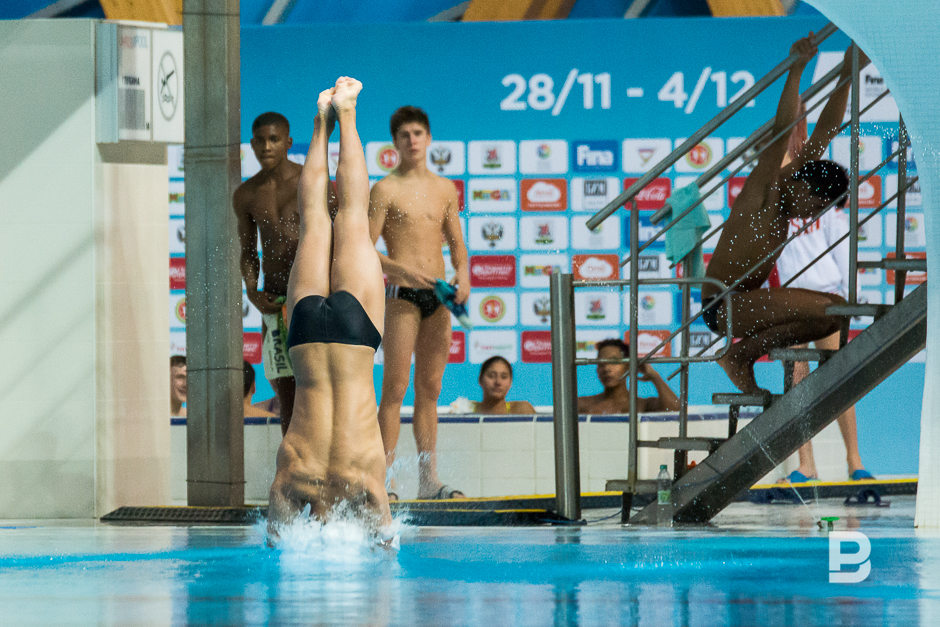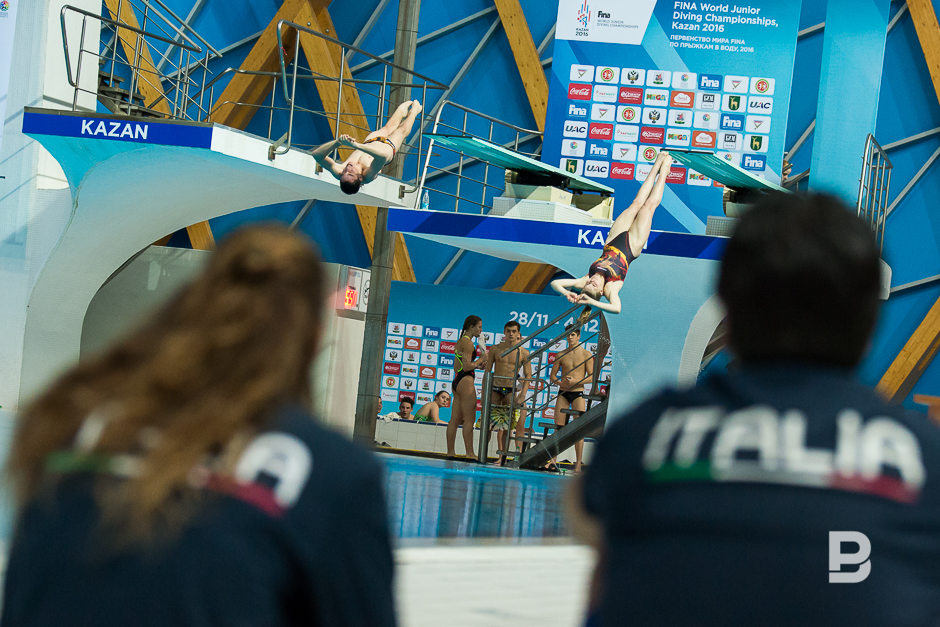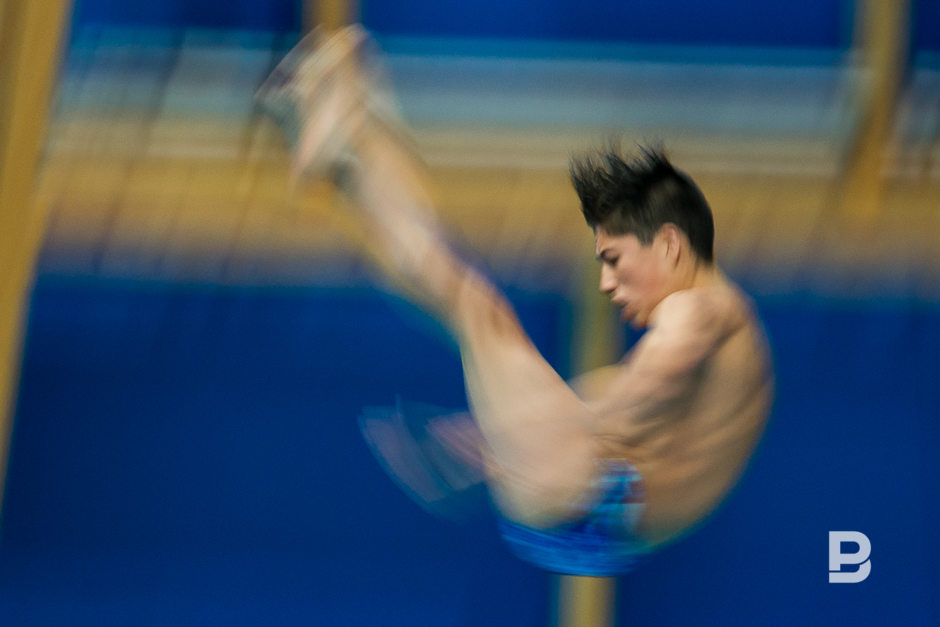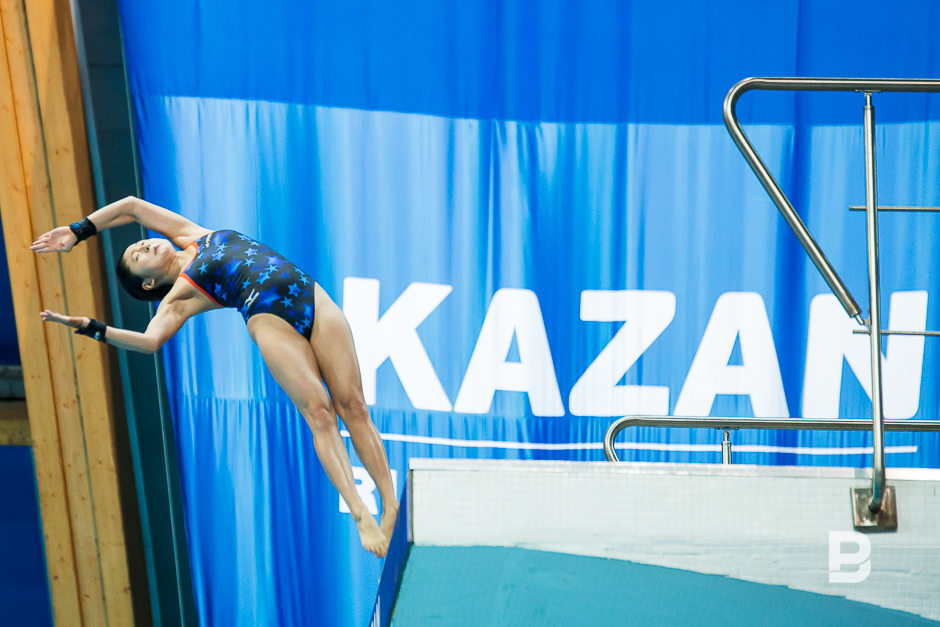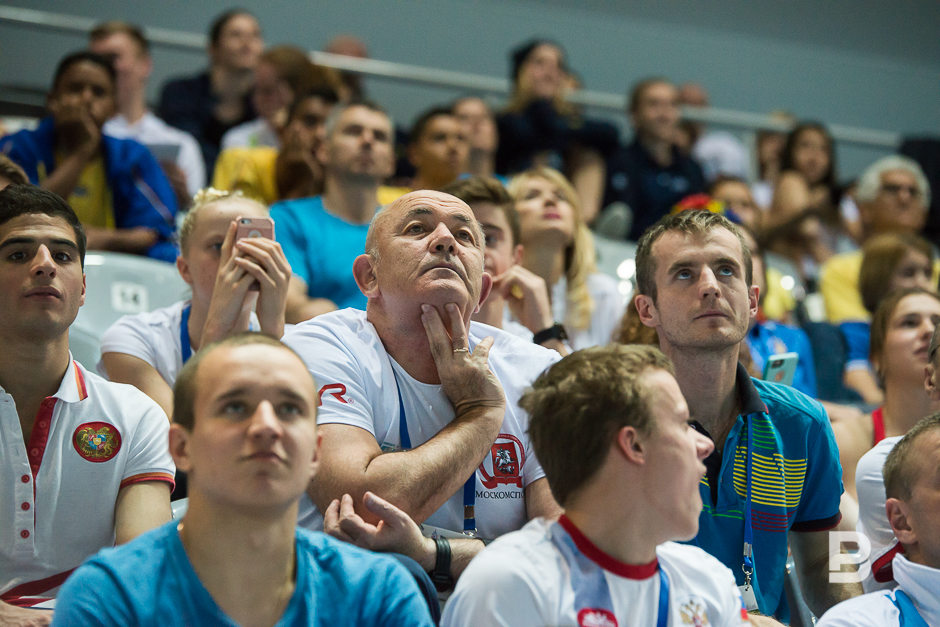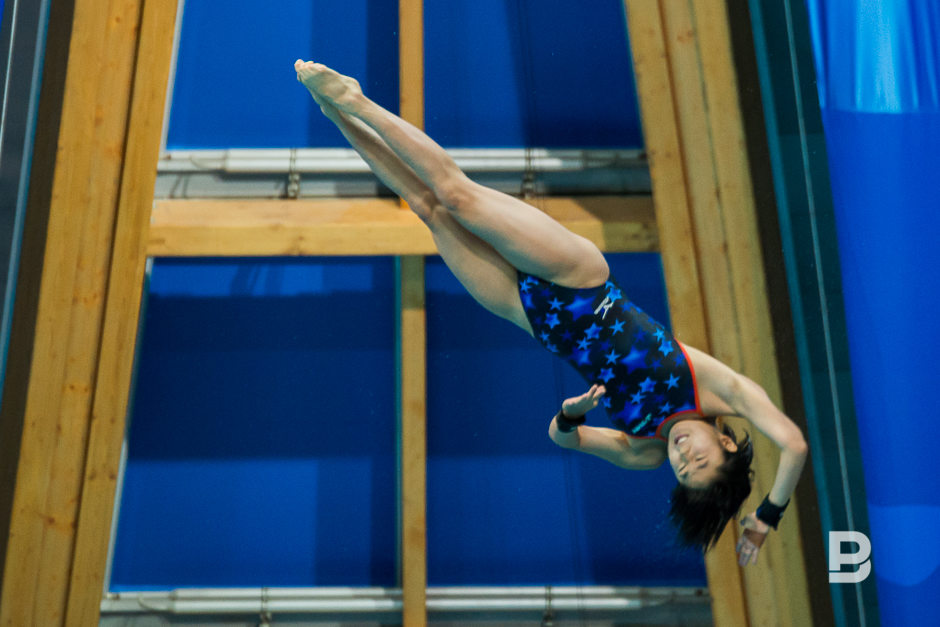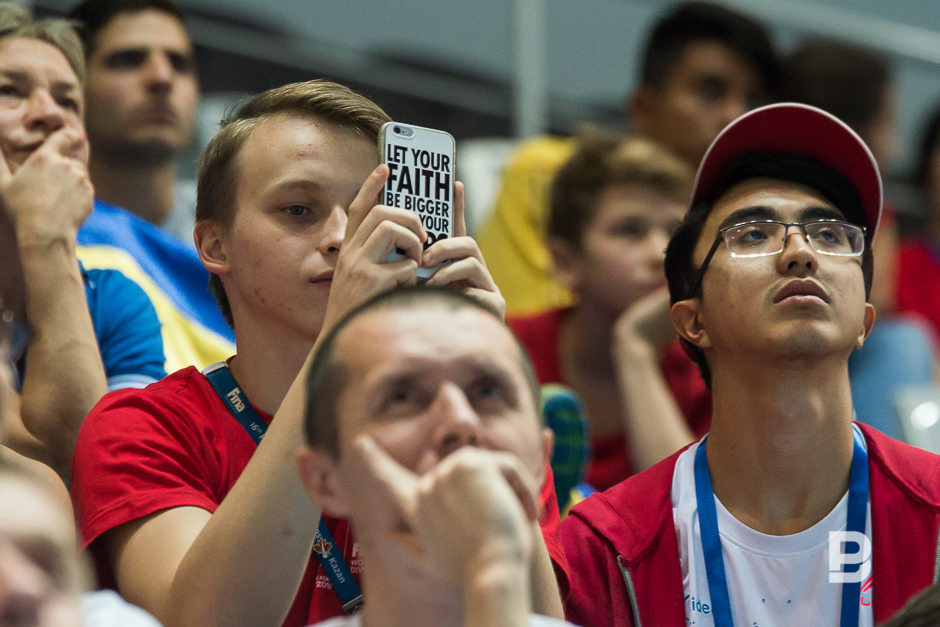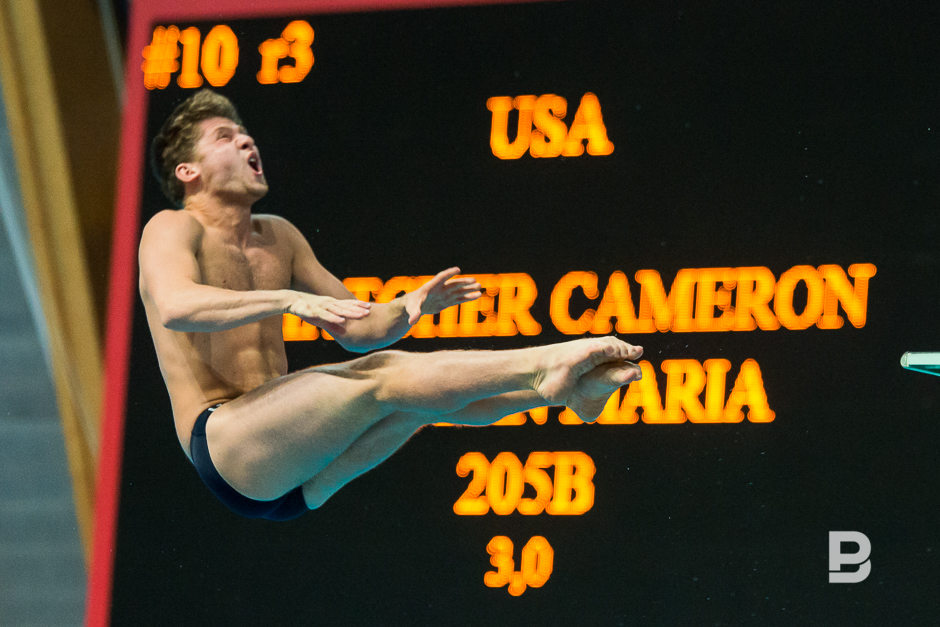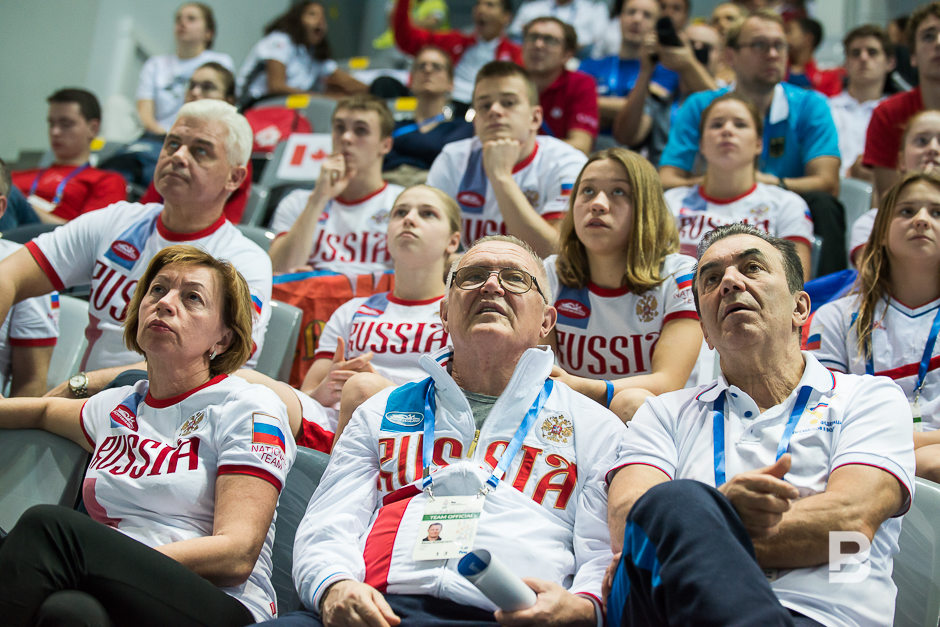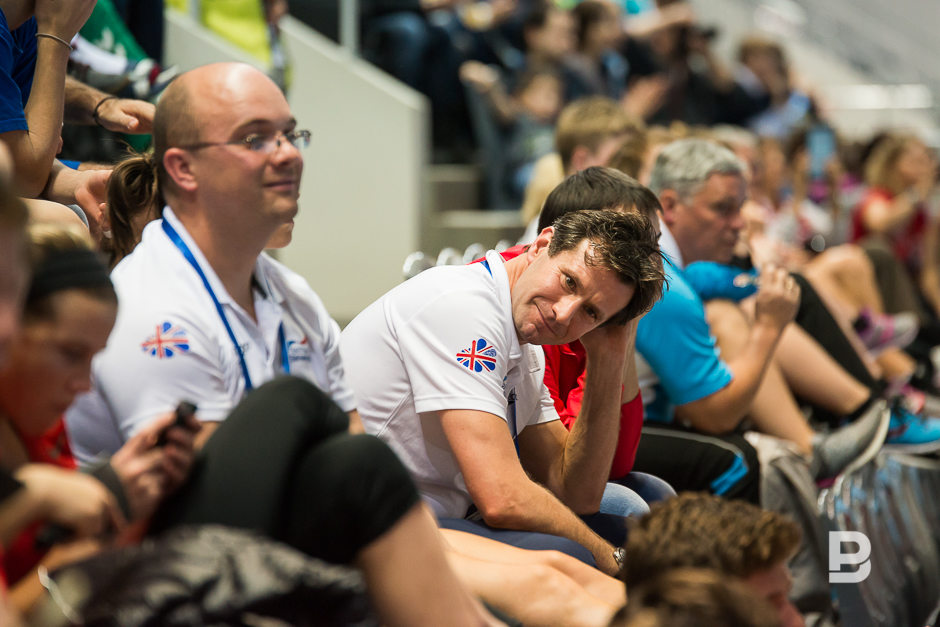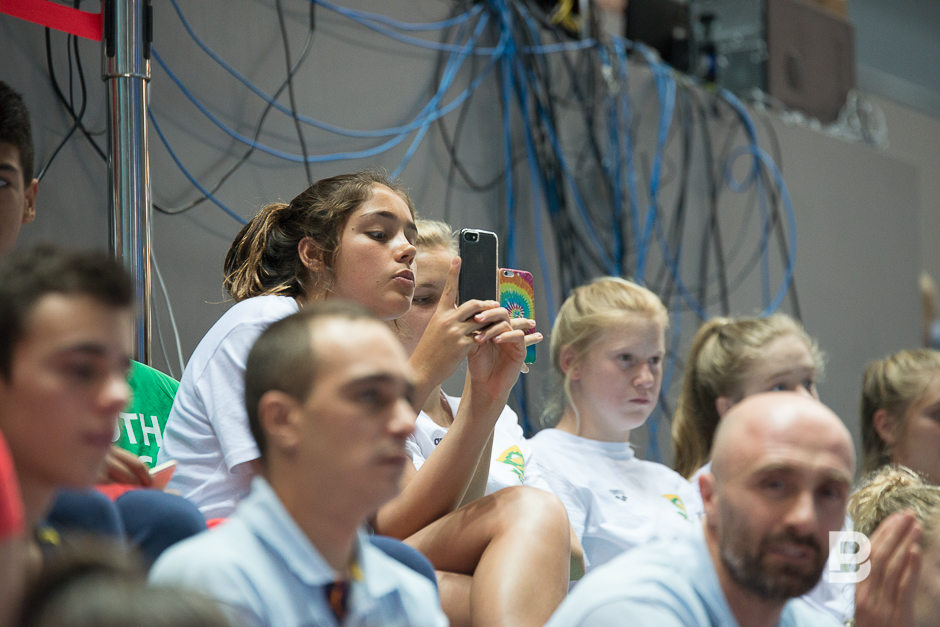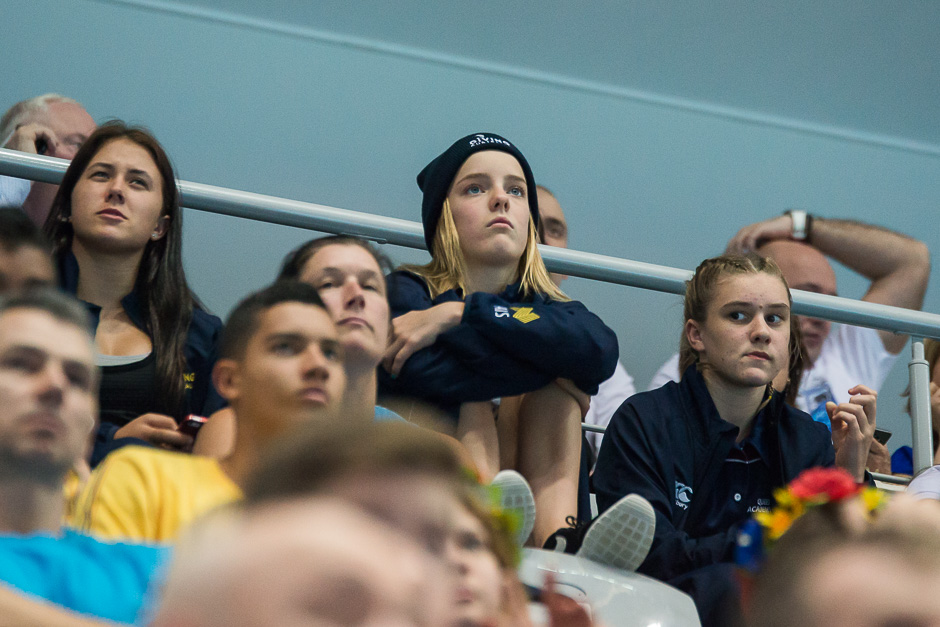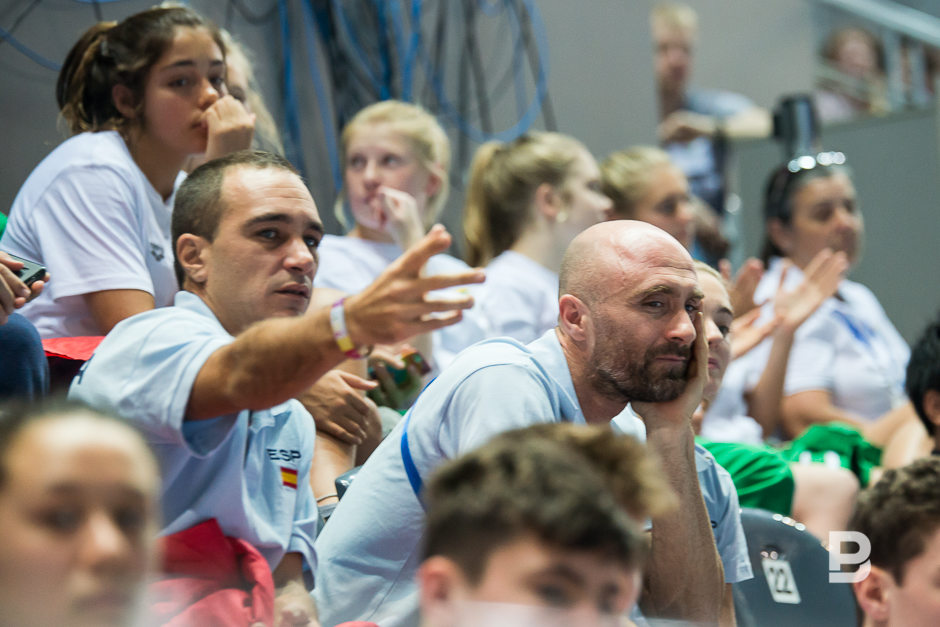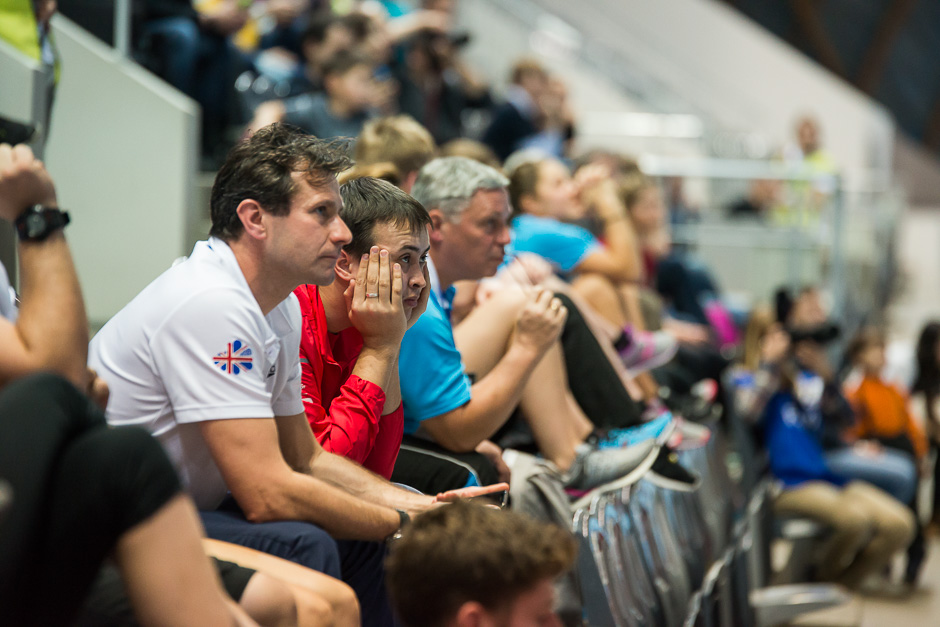 By Alexander Lushkin, Rustam Imamov. Photo: Maxim Platonov. Video: Kamil Ismagilov