'Tatar prince' gone unbeaten. What kind of person Musa Musalaev was
His fighting career did not have defeats from the first childish battle till the last fight. He left this world unbeaten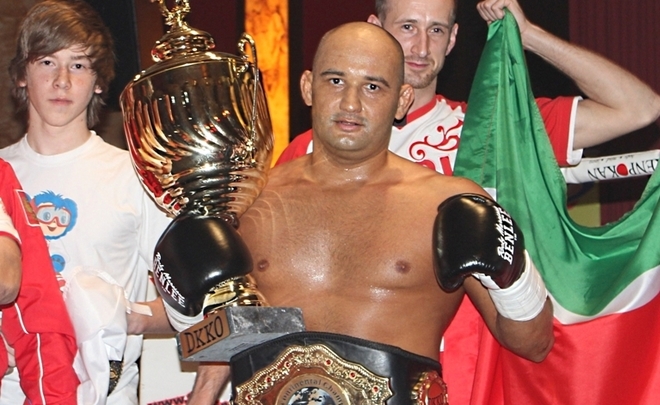 'Tatar prince' was born to become a boxer-puncher. He defeated from a midrange distance and did not go back. This is why he ended his fights not just beforehand but in the first round, in the first seconds at times. We should say in advance that Musalaev never escaped fights. Only dangerous rivals with titles and rich experience were among his opponents. On 23 November, it was known that Musa Musalaev was shot dead in Neu-Ulm in the south of Germany. Preliminary data indicates that an unknown person fired several shots at Musalaev near the athlete's house, got into the car and drove off. The sports staff of Realnoe Vremya says goodbye to the famous compatriot and remembers the brightest moments of the athlete's life and sports career.
Not wolf but tiger
'Our republic will always be strong! Enemies and opponents will never come up to us. Batyrs and nomads are our ancestors. Our history is the world fame! We are proud children of the Tatarstan soil! I said I will never stop singing the song about my love for Tatarstan!'
In his art, Musa Musalaev expressed his love for his small motherland with such lines, though he was not born in our republic and almost lived here. 'Tatar prince' liked Tatarstan like a nomad who is far from his homeland but is ready to fight for it. It is what he did during the entire fighting life.
Musa was born in a Kazakhstani city called Atyrau where he started to practise freestyle wrestling. His family moved to Russia after he finished the ninth grade.
'I grew up in a deprived district. I had to fight in the streets every day to defend myself,' Musa told Sportsreda 4 years ago. 'My fighting skills helped me in fights much. As time went by, I understood the imperfection of fighting. To become a top-class fighter, it is not enough to know how to fight, defend from submission and chokeholds. It is necessary to know stand-up fighting. This is why I started to learn Muay Thau hard.'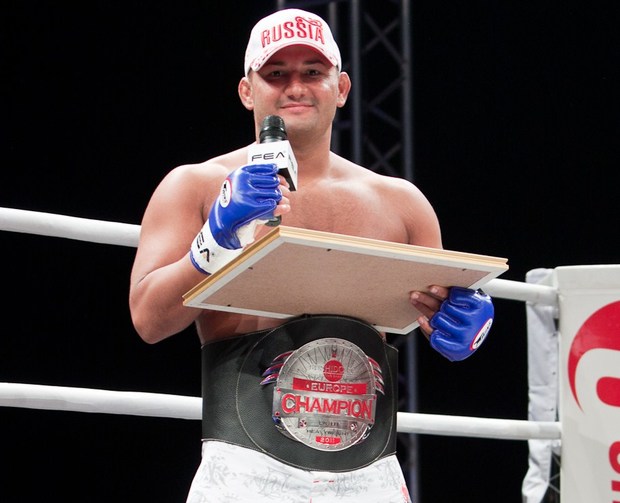 'Every coach not only works but also searches,' Musalaev's first coach Akhmed Alapaev told. 'A guy with fiery eyes and unreal energy come up to me! There is a saying for a reason: 'Don't touch the puppy, it will grow up as a wolf'. Musa did not become a wolf. He became a tiger.'
Musa Musalaev won almost everything in kickboxing and many MMA titles during his sports career. He passed away with such titles as MMA BUSHIDO FC light heavyweight world and European champion, К-1 KingOfKings world champion (2011) and 2010 WBKF world kickboxing champion (among professionals). He had 5 th Dan Black Belt by BUSHIDO and 2012 VFC world champion's belt (in MMA).
Musalaev won his first world champion title in Thailand in 2009 when he competed in Muaythai Championship among professionals. In 2010, he fought against the star of Russian kickboxing and repeated world, European and Russian champion Gamzat Isalmagomedov in the final match. The 'Tatar prince' knocked him out in the ninth second of the first round. Right after that, foreign promoters offered Musa to fight for the K-1 world champion title by KingОfКings. The fight took place in Lithuania, in Vilnius at Siemens Arena that 10,000 people visited. The venue was stuffed to the gills because MMA and K-1 are very popular in Europe. Celebrated and very ambitious Latvian athlete Zaur Dzhavadov who was knocked out in the 24 th second of the first round was his rival.
To take a pause to win everything
Musalaev combined his career of a professional K-1 fighter with MMA matches. Having fought in several rating matches and having ended them all in knockout, he got the right to compete for the title of BUSHIDO FC European champion. The fight was in Kishinev in April 2011. A Ukrainian world pankration champion was his rival. 'It is difficult to imagine the surprise when I won him by choking in the 9 th second of the first round,' Prince remembered in 2012.
'I don't go to box, I go to fight. I can't accept a defeat. When you are announced as a winner and given the world champion's belt, you recognise that exhausting training will begin again tomorrow. It is necessary to prove the title of champion each time. The sky is the limit!'
Musa Musalaev
'It might seem that everything is easy: to go and win against celebrated fighters within seconds,' his coach Akhmed Alapaev remembered. 'But years of exhausting training are behind it. A monotone and exhausting preparation for each fight. Not every athlete will handle it. Not everyone is able to do it. When I talked to Musa for several minutes 17 years ago, I understood that a gifted person came to my hall!'
Having won and obtained the title, the Tatar fighter achieved the last and such a desirable summit – he won the World Championship where he gave no chance to his German rival. He performed several hard low kicks and ended the match with a strike in the 10 th second of the first round.
Then he decided to take a 6-month pause to have a rest, recover physically and spiritually, think everything over and spend some time with his family. Having rested and prepared well, Musa appeared to fight for the title of Verdict FC world champion in -93 kg division against the world Brazilian jiu-jitsu champion Cornell Zapadka. Musalaev did not compete against fighters of that calibre. But it did not impede the 'Tatar prince' from knocking Cornell out in the 30 th second of the first round. When he won the major match, Prince promised to win any fighter who would like to fight against him.
'I thank everyone who believed in me. You made me stronger,' he told the media referring to his opponents. 'I will be stronger by the next fight. Thanks for having criticised me. You made me powerful. I thank the people who hated me. You made me unbeatable. I will meet any person who would like to fight against me. From any country. Talk to my promoters. I will wallop anyone. I am looking forward to it,' Musalaev told.
Spiritually from Tatarstan
Musalaed almost lived in Tatarstan but raised the flag of his favourite republic in every match. And he had a big tattoo 'Tatarstan' on his back in the match against Cornell Zapadka.
This is why it is no surprise that the administration of the republic could not help but pay attention to its pride. He was offered to head the Tatarstan team PrinceTeam in Kazan in the early noughties. Musa was appointed as advisor to Plenipotentiary Representative of Tatarstan in Russia Ravil Kalimullovich on physical culture and sport from 2010 to 2013.
'When a severe nomads appears on the ring, no matter doesn't matter who his rival will be, no matter what name the clan has, a Tatarstan fighter accepts the fight!'
Musa Musalaev (on air on Ukrainian TV after his win over Yury Logvinchuk in Lviv)
In 2011, Musa was appointed as official ambassador of the 2013 Universiade in Kazan by President of the Republic of Tatarstan Rustam Minnikhanov's order.
'In 2012, we offered Musalaev to become a Universiade ambassador in Kazan, and he agreed,' commented Minister on Youth Affairs and Sport of Tatarstan Vladimir Leonov TASS. 'He was a real athlete with correct objectives in life. He had quite strong beliefs. We express our condolences.'
At that moment the 7-time world champion was flattered with such trust. He did not hide it was a great honour for him.
'It is a very honourable mission for every athlete,' Musalaev told before his next fights in mixed martial arts in Kazakhstan in 2012. 'I am very proud that Tatarstan approved my candidacy, so now I am an ambassador. Also I would like to thank President of Tatarstan Rustam Minnikhanov and Mintimer Shaimiev. They are great and self-sacrificing people who do their best for the good of the Tatar nation!'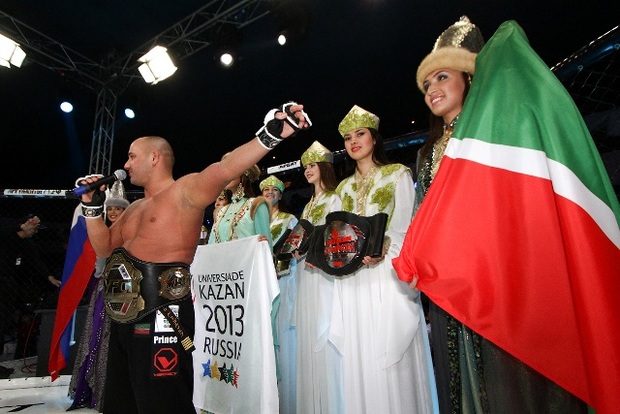 Proved his name
'Gifted person is gifted in everything' – it is certainly about Musa. Apart from his fast wins against all people on the ring, he did not forget about self-improvement. He started a family at the age of 16, got two specialties – in Humanities and Economics. He studied the Middle Ages history and literature when he had free time after training. And, of course, Musa wrote verses, tales and lullabies for kids as a person with such a name should do.
'I am very proud of him!' told his coach Akhmed Alapaev. 'His charisma and energy are universal! A poet (all great samurai in ancient Japan were not only skilful warriors but also poets), good family man, reliable friend and rock for his relatives'.
In 2012, Musa ended his career. From 2013, he lived in Germany with his family. When he passed away, he was 37. He had 17 kickboxing matches and 15 MMA fights with no defeat!
'The most important thing in an athlete or person's life is a dream, you know. I dreamt of being a world champion from my childhood. I wanted it very much,' Musa told four years ago.
He did it and died as unbeaten Tatar fighter.