UNICS accumulates too many problems. Why can't Pashutin's team win in Euroleague?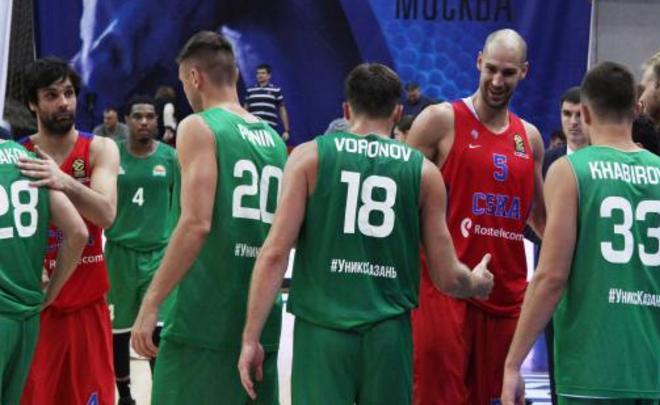 The worst start of UNICS in Euroleague in its history was quite unexpected. Yes, it would be naivety to hope for blowouts against Barcelona or CSKA. However, we should and must count on at least 2-2 because it was difficult to consider other two rivals giants of European basketball. The last battle against CSKA illustratively demonstrated all the problems of UNICS that it has accumulated just for the first month of the season. Realnoe Vremya tells about the readiness of Evgeny Pashutin's team for the fifth Euroleague match with Turkish Fenerbahçe.
Ghosts of UNICS
I have the feeling that the Kazan players are using the VTB United League to prepare their combinations, rehears their games in the main European competition during whole October. Is there another way? The Greens have not seen any opposition here. For this reason, it all shows that UNICS will be at least in the middle of the food chain in Europe if not a predator. As usually it happens, expectation and reality differ from each other for worse. And the last battle with the reigning winner – CSKA Moscow – has finally illustrated all the problems of Evgeny Pashutin's players. The epidemic of injuries is not the only reason.
On the other side, it is clear that injured Coty Clarke and Anton Ponkrashov seriously complicated Pashutin's life. However, two matches where both players played almost till the end were failed at the end of the matches. It means there is a whole bunch of problems – at least coaching, psychological, physical.
Yes, it is obvious that right now that Evgeny Bogachev will have to use his chequebook, so that his team won't make not only its fans but also him suffer so much anguish. It seems the patron of UNICS is choosing among foreign players. He did not hide his discontent in an interview. The president did not like not only the head coach but also those people who play on the court.
'Now we are looking for reinforcements. I have a pile of profiles of different candidacies on my table,' said the club president to TASS. 'As we are likely to be strengthened by a foreign player, one of the current foreigners will have to 'give way', but it is useful. I won't name them. But I don't see that some foreigners have agility in their eyes. There are players who don't justify their expensive contracts.'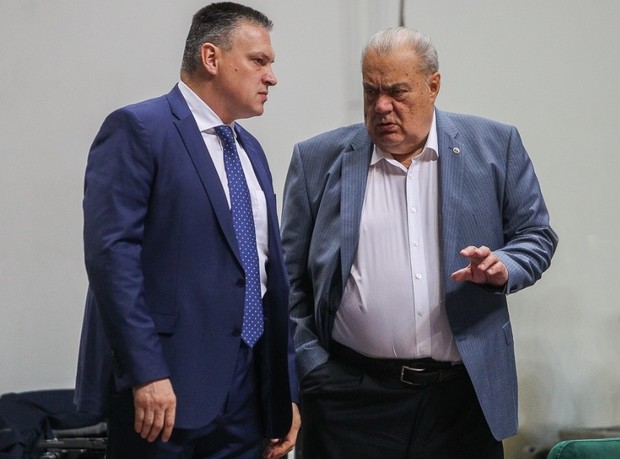 There is not a big necessity to name them. All the people have eyes. Everybody understands everything. Marko Banic who last summer said he was blissed out at UNICS has transformed into a ghost by this October – maybe he prepared for Halloween. Sometimes it is hard to expect useful acts from the Croatian forward, not to mention he had a kind of slight better statistics.
Heavy forward Kostas Kaimakoglou is another candidate for Mister Transformation. Everything shows the Greek got bored in Kazan and wants a new challenge. We can blame his age (Kostas is 33). But he doesn't have that agility in his eyes, which Bogachev is talking about, in this season. Suffice it to mention the last open training: Kaimakoglou went to the changing room first, he did not wait for questions of journalists. And Pashutin's talks with the Greek after the training make think. Maybe Evgeny Pashutin feels that the Euroleague champion Kostas finds it difficult to be motivated without additional words.
Bogachev on the edge
Bogachev also took the wind out of very Pashutin's sail. Probably nobody thinks whether he deserved it. No matter what mood certain players have – it is the coach's merit, not to say other 'achievements' in Euroleague.
'Pashutin has a peculiarity – to lose victorious matches at their end. I think we could win against Barcelona and Bamberg. Then we had a clear reason for defeats – the leaders' injuries,' TASS cites Bogachev.
A psychological tension in the team is growing. Even those who did not see the team from inside are noticing it. Only one victory is what can destroy this psychological vacuum. It would be better if it were an away match.
CSKA as X-ray of Pashutin's UNICS
According to an old Russian custom, UNICS had no chance in the last match in Moscow. However, even entrenched pessimists did not count on such a fail in the second half of the match against CSKA.
UNICS could play well exactly two quarters due to Langford's individual actions. As soon as Pashutin allowed him to have a rest on the bench, CSKA players destroyed the Kazan guests. In the third quarter, it seemed that only CSKA scored points. Any attempt of the Greens was in vain. It resembles a labyrinth of despair where whatever course the players of the Kazan club chose, they faced a dead end. As a result, an effort of the Moscow players 13-2 in the quarter, and the margin was sad.
Keith Langford scored 18 out of record 36 points per match by that moment. It is a record result in the match with the reigning winner of the Euroleague Cup! Just imagine! How did they exhaust the only player, so that he twisted and turned and scored a half of the points for his team in one match? Probably the crisis of ideas in the coaching staff can bring Langford to an edge during the season. The tactics 'play for Langford' is simple, it yields a result in the Russian League. But it doesn't work in Europe.
Deficit of skilled players, reduced skeleton of the team, tiredness… When there were two European challenges during one week, all these weak leaks of UNICS have been shown well than ever before. The Kazan team who has a scarce rotation in general and has lost two players demonstrated that it can't withstand two hours of game per week. Joaquim Colom played 36,5 minutes, Langford – 34. Neither of them could do more by the end of the match with CSKA.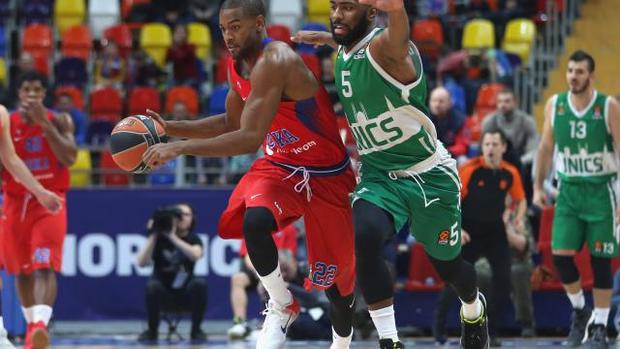 What should Pashutin do?
What solutions does Evgeny Pashutin have? To work with еру motivation of other foreign players who gave results in their old days. To look for unusual ways. To throw away your written plans and start playing unusually, suddenly. Academicism became a thing of the past a long time ago. It is fine for the United League where same children of Soviet basketball head teams. In the very match with CSKA, the head coach Dimitrios Itoudis told he just needed to watch highlights of the first half of the match n order to change the game with Kazan, notice mistakes and make the players understand how to play more aggressively against 'pick and rolls'. Plus, Itoudis smartly used the narrow rotation of his rival. The Greek specialist refused the initial plan on time and quickly changed the game. In this term, Pashutin's vis-à-vis was stronger. It also refers to Trinchieri and Blatt.
To Istanbul to lose?
In this Euroleague, the Turks look like an opposite of UNICS. Four wins out of four games. Victories over Barcelona, Bamberg, Galatasaray, Žalgiris. Powerful cuts in the last quarters of matches. The central player of the Istanbul team Ekpe Udoh is considered to be MVP of the fourth stage of Euroleague. In general, the Turks feel very well. This is why they will easily face the match. Everything indicates that if UNICS marvellously scored its first points in Istanbul, it will be a greater impetus that if Pashutin's team had won at the beginning of the season. However, according to Evgeny Bogachev, UNICS is realistic about the match in Turkey.
'I think we don't have many chances to win in the match with Fenerbahçe. But then I think we will solve the problems and start winning,' TASS cites the patron of the Kazan club.
We can admonish the very club president here. The comment that UNICS has nothing to do in Turkey won't inspire the guys. Nevertheless, these words may have a boomerang effect. Probably everybody knows the feeling of offence that helps to get angry and do a bit more than you could do in a usual situation. Let's see. The game is today.
Sports